5 UNESCO World Heritage Sites To Visit In India
By: Pinki Tue, 12 May 2020 11:39:30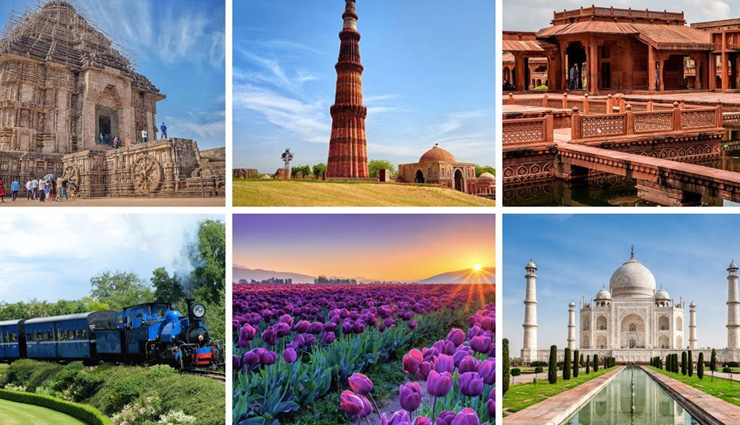 India has been the seat of the some early civilizations in the world. Its name appears in gold whenever we browse the history. It has seen some strongly established kingdoms, greatest rulers, spiritual gurus, cultures etc. leaving behind their unique imprints and a rich legacy.

Such legacies and remnants which showcase exemplary creative art, which depict important historical milestones, which encase prodigious natural beauty or which exceptionally represent any culture or civilization have all been given the status of World heritage Sites by UNESCO.

India is home to 38 UNESCO World Heritage Sites. Apart from the 38 inscribed sites, there are around 43 sites, which are on the tentative list. The fact that India has been ruled for a long time by some of the most powerful dynasties has contributed mostly to the inclusion of so many sites to this list.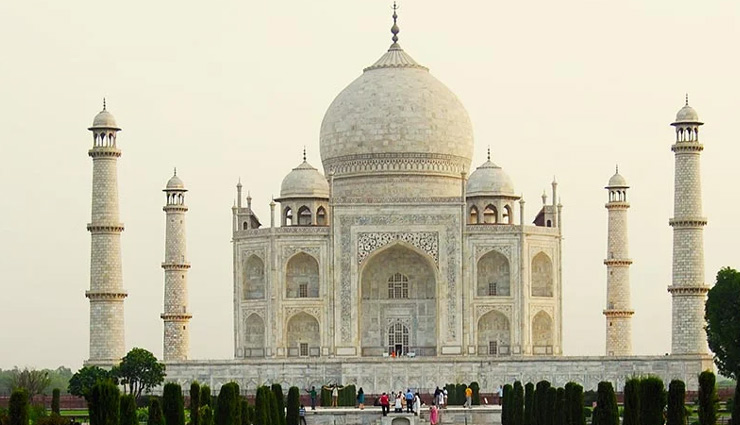 * Taj Mahal, Agra

Taj Mahal was listed as a UNESCO World Heritage Site in the year 1983. Taj Mahal along with being a world heritage site is one of the 'seven wonders of the world'. This beautiful monument built in white marble is situated in the erstwhile capital of Mughal empire- Agra.

It was built by the Mughal emperor Shah Jahan in the memory of his beloved wife and the love of his life- Mumtaz Mahal; it therefore stands as a symbol of pure and eternal love. Taj Mahal has combined the best architectural features of many Mughal buildings and is thus considered as a masterpiece. Resplendence of Taj Mahal grows manifold at sunrise and sunset.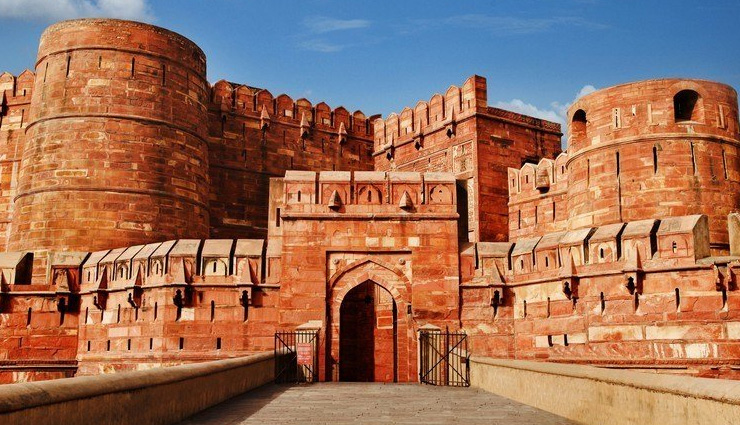 * Red Fort, Agra

Agra Fort was listed as a UNESCO World Heritage Site in the year 1983. It is situated within a distance of just 2.5 km from the popular Taj Mahal in the Mughal city of Agra. It used to be the place of residence of the emperors of the Mughal Dynasty. It is listed as UNESCO World Heritage Site because of its magnificent Islamic architecture.

The fort was built by Akbar on the banks of the Yamuna during 1565-73. It is surrounded by a 2.4 km long, 21 meters high wall of red sandstone. It has two big ornamental gateways, which are decorated with beautiful patterns with white marble inlay and colored glaze. These patterns are representations of living beings, which are not found in any other Islamic building in India.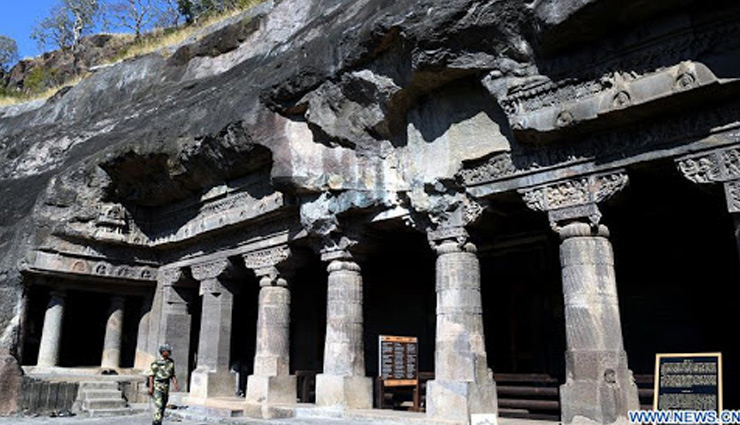 * Ajanta Caves, Maharashtra

Ajanta Caves was listed as a UNESCO World Heritage Site in the year 1983. Situated in Aurangabad, Maharashtra these caves date back to 2nd Century BC. These Buddhist caves are considered as one of the most outstanding artistic pursuits carried out in the olden times. About thirty in number, these remained abandoned for quite a lot of time as they were covered by dense forests before being rediscovered by a British officer.

The surviving mural paintings in the caves are one of the finest paintings which represent the art of ancient India and are many times used as an inspiration by present day artists.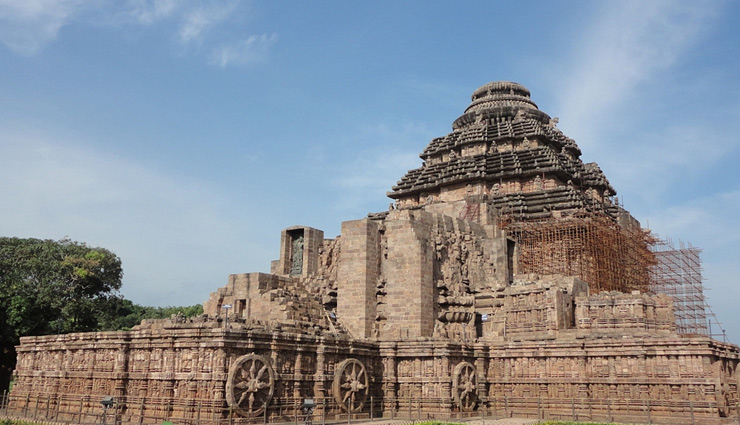 * Sun Temple, Odisha

Sun Temple was listed as a UNESCO World Heritage Site in the year 1984. Located in Konark, Odisha, this temple dates back to 13th. It was constructed in the form of a very large ratha (a chariot) and was dedicated to the Sun God (as the name also suggests).

Bearing magnificently carved out features (twelve pair of wheels and the chariot being driven by seven horses) with detailed craftswork done, it looks divine and resplendent. What is interesting to note is that the wheels are actually sun dials which makes it a hotspot for the people interested in ancient astronomy.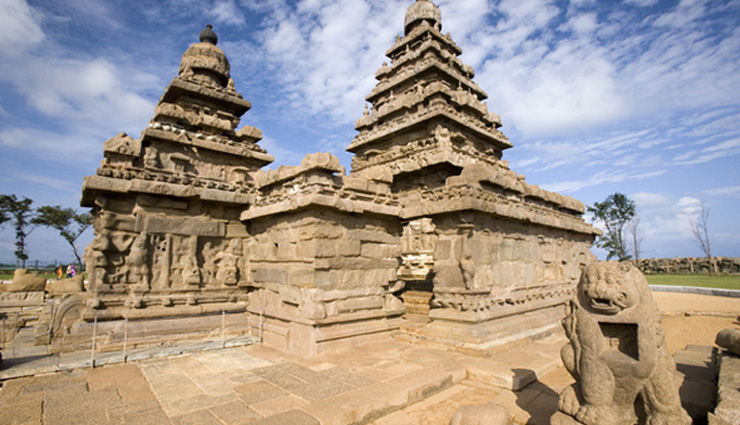 * Group of Monuments at Mahabalipuram

Group of Monuments at Mahabalipuram was declared as a World Heritage site in the year 1984. The Group Monuments of Mahabalipuram are a collection of religious temples situated at the Coromandel Coast of Bay of Bengal, at a distance of around 60 km from the city of Chennai.

The site consists of the main complex of Mahabalipuram and 40 sanctuaries including an open air rock relief. Some of the popular temples are the Ratha Temples like ArjunaRatha, DraupadiRatha, BhimaRatha, the famous cave temples, the structural temples like Shore Temple, Olakkanesvara Temple and other rock monuments. The site has been gaining importance as an archaeological, tourism and pilgrimage site since Independence.