5 Vegetarian Restaurants You Can Visit In Mexico City
By: Pinki Thu, 11 June 2020 10:09:30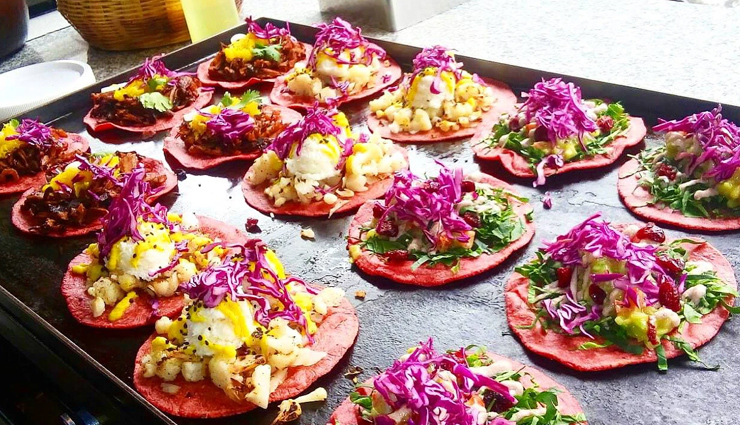 Vegetarian restaurants are popping up across Mexico, but Mexico City is the best place in the country for mouthwatering meatless meals.

Twenty years ago, Mexico was a tough place to find a vegetarian meal that went beyond beans and tortillas, but my, how things have changed. Plant-based menus can be found across the entire country, and Mexico City is bursting at the seams with meatless meal options. From (multiple!) vegan taco carts and trendy food hall pozole slingers to hipster brunch spots and fine dining in a shopping mall, this capital city has just about every veggie option imaginable.

Mexico City has excellent public transportation, and many of the best vegetarian restaurants are in interesting, walkable neighborhoods, so eaters can easily head out on their own. Anyone who wants to explore the most delicious options in the city with local experts and new friends could join one of several group tour options. Vegetarian walking tours offer a quick introduction to the tastiest treats you can fit into an afternoon, while week-long vegan group tours capture all the history, culture and tradition Mexico is known for.

* Gatorta

If you can only have one meatless meal in Mexico City, please let it be from Gatorta. Tortas are Mexican sandwiches served on fluffy baguettes piled high with your choice of meat, or vegan meat in the case of Gatorta. The most popular options are milanesa (seitan steak) and soyita pibil, a vegan take on the Yucatecán classic cochinita pibil, a slow-roasted pork marinated with orange juice. If you're still not sure whether the soy meat sounds passable.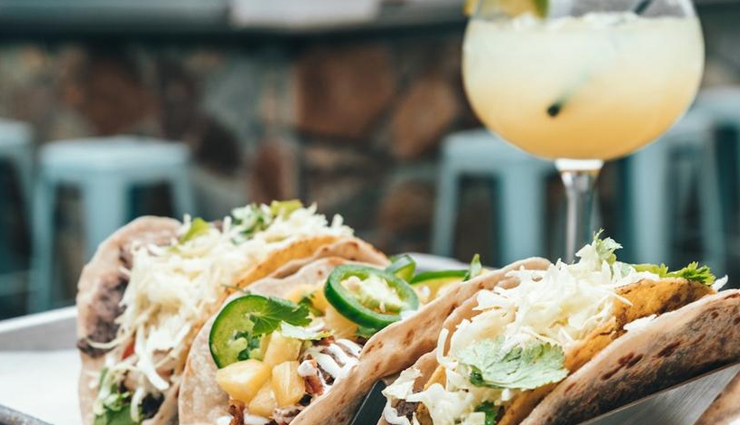 * Gold Taco

As one of the city's first vegetarian restaurants, Gold Taco has serious street cred, having served up bowls of rich mushroom and hominy pozole, soy meat enchiladas, and moist tamales for over a decade. The hoja santa (holy leaf) tamale is the best and most unique, as this flavorful leaf is widely used in Mexico but rarely found in the US. Their original sit-down restaurant on Eugenia Street has the most options and is worth a visit, but anyone staying in the popular Condesa and Roma neighborhoods could walk over to their newer stall in the Mercado Roma food hall.

* Forever Vegano

Sometimes referred to simply as "Forever", this stylish vegan restaurant serves up everything from mushroom mole bowls and coconut ceviche to roasted tomato soup and squash blossom tempura stuffed with cashew ricotta. It's also one of the few places offering vegan breakfasts, with options ranging from açaí bowls and sweet potato pancakes to Mexican brunch concoctions that are heavy on the corn, bean and "cheese".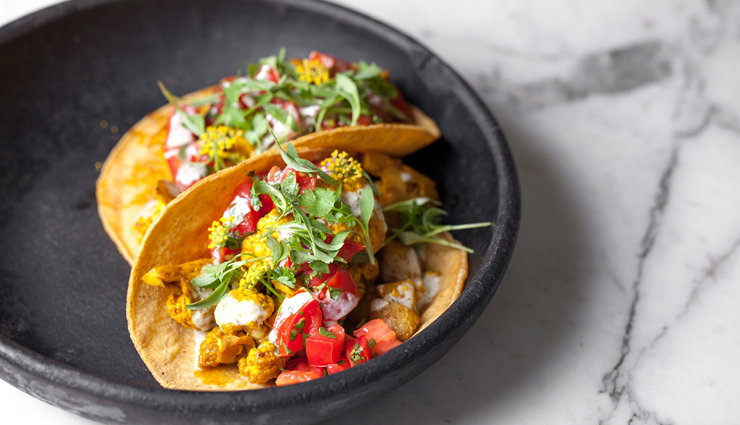 * Por Siempre Vegana Taquería

Por Siempre Vegana literally translates to "forever vegan" but don't confuse this place with the previously mentioned Forever Vegano restaurant. Craving a deceptively realistic mock meat taco at midnight? Por Siempre to the rescue. You really can't go wrong here, but stand-out items include mushroom alambre, chimichurri seitan, and pineapple-topped al pastor tacos. With their endless toppings bar (cactus, potatoes, chile verde, chili rojo, pickled chiles, etc.), long lines and lack of seating, this may be the closest vegans can get to an authentic Mexican street food experience.

* Plan V

Vegan brunch isn't yet too popular in Mexico City, so it can be hard to find a proper vegan breakfast, particularly on weekdays, but Plan V has you covered. Breakfast is offered every day of the week and has a bit of something for everyone, from berry-topped pancakes and açaí fruit bowls to garbanzo and soy vegan omelets. In the mood for a traditional Mexican morning favorite? Try the mole enmoladas (which are just like enchiladas, only they're drenched in black mole sauce instead of red chili sauce) or the chilaquiles (fried tortilla chips smothered in salsa, vegan cheese, and cashew crema).