5 Whiskey Brands That Have Highest Sales Around The World
By: Sandeep Wed, 01 Nov 2017 1:06:16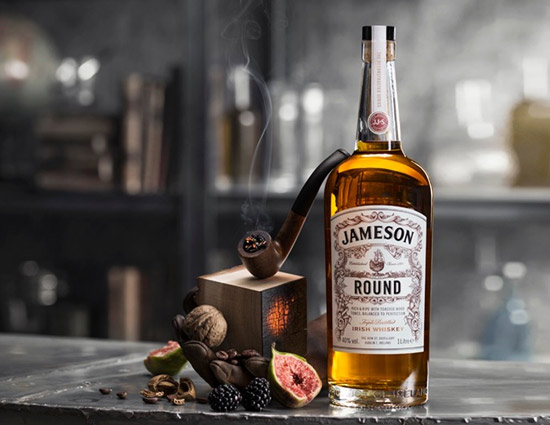 WHISKEY the anglicized Gaelic word means "the water of life". It is a type of distilled alcoholic beverage, which was believed to be distilled for the first time in the 13th century in Italy. Italians distilled it from wine. Since then whiskey is being produced by several countries and by various brands in the whole world.

Whiskey is actually a distilled alcoholic beverage made from fermented grain mash. These grains may include barley, corn (maize), rye and wheat. Before bottling the liquor into beautiful glass bottles the most important step of the manufacturing of whiskey is observed- It is aged in wooden casks, generally made of charred oak wood.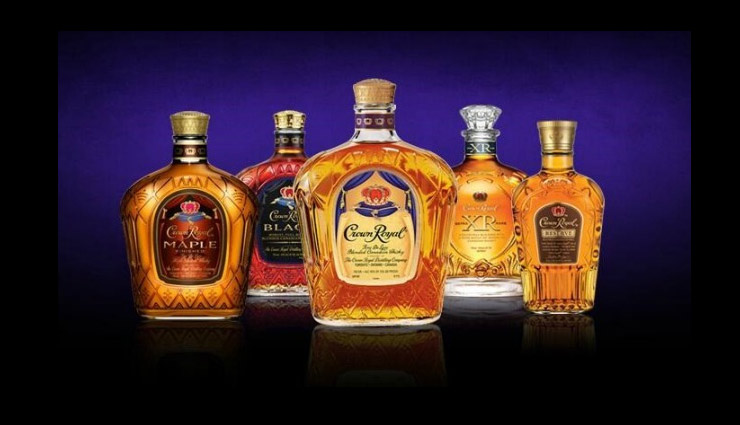 # Crown Royal

Here comes Canada's top selling whiskey. It is a Canadian blended whiskey owned by Diageo introduced by Samuel Bronfman in the year 1939, in the honour of George's IV's visit to Canada. Its sale increased from 5m in 2011 to 5.2m in 2012 with a growth of 4% in 2012. Crown Royal advertises in various motor sports events and cars. Crown Royal introduces its variants regularly at intervals. A distinctive feature of the brand is that it packs the glass bottles in a especially gold embroidered bag. Its latest variant Crown Royal XO was introduced in January 2014. It is a blend of 50 whiskies, packaged in a bag with grey and gold embroidered accents.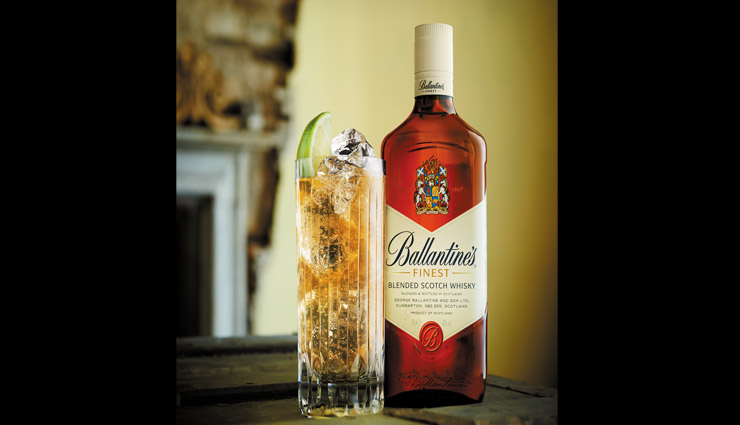 # Ballantine's

George Ballantine and Son Ltd. in dumbarton, Scotland takes away the credit of producing the range of blended scotch whiskies under the brand name of Ballantine's. It is the world's second highest selling Scotch whisky. The brand has won many awards for its products. It is one of the first Scotch whiskies to grab the market in the United Kingdom introduced in 1965. In 2006, Sandy Hyslop was appointed as Ballantine's Master Blender. He is appointed as the 5th Master Blender in Ballantine's 180 year history. Its variants are named with expressions stating the characteristics and age,, like- 12 year old: blended-"fresh, soft and nutty", 40 year old: blended-"incredible depth, complex and extremely fruity".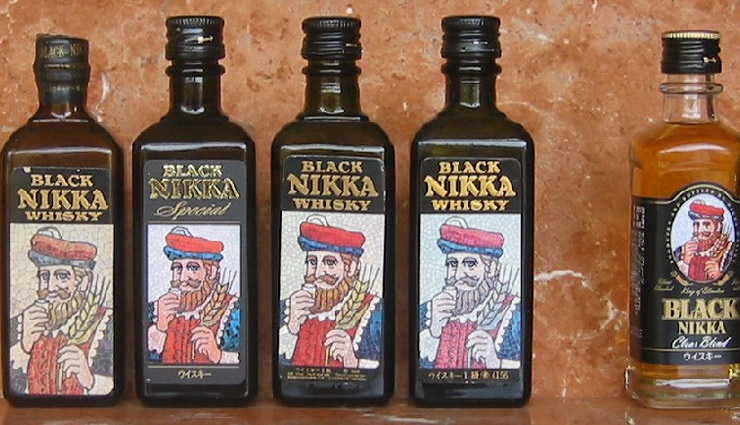 # Black Nikka

Its founder Masataka Taketsuru went to Scotland in 1918, at the University of Glasgow to learn the process of distilling Scotch whiskey. In 2008, Yoichi (distillery of Nikka Whisky Distilling co.ltd.) was voted best single malt at the World Whiskies Awards. The Yoichi Distillery firm still uses coal fire to heat the pot stills, practice that has been almost entirely abandoned in modern whiskey production. In 2009, Nikka decided to rename Black Nikka brand to "BLACK".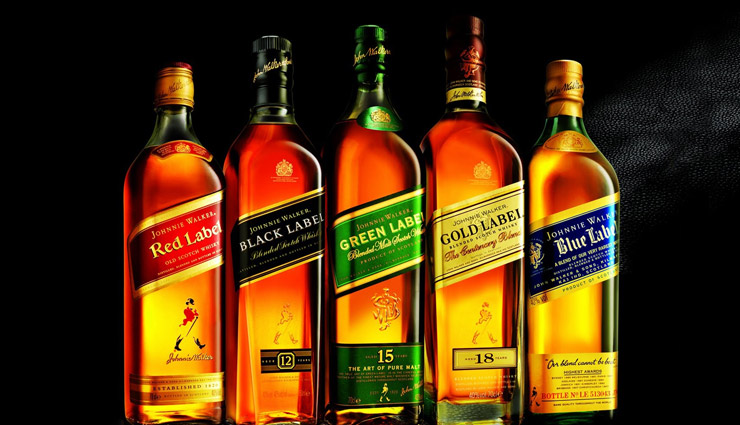 # Johnnie Walker

Johnnie Walker, characterized by a striding man logo is a brand owned by Diageo. It annually sells 130 million bottles of its blended scotch whiskey. It is the most widely distributed brand of blended scotch whiskey, almost available in all the countries of the world. The brand sells its variants under the name of Red Label, Platinum Label, Red & Cola and so on. Its variant "Honour" is one of the rarest and most expensive blends of Johnnie Walker blended scotch whiskey. The brand has won several awards at Spirits Ratings competition.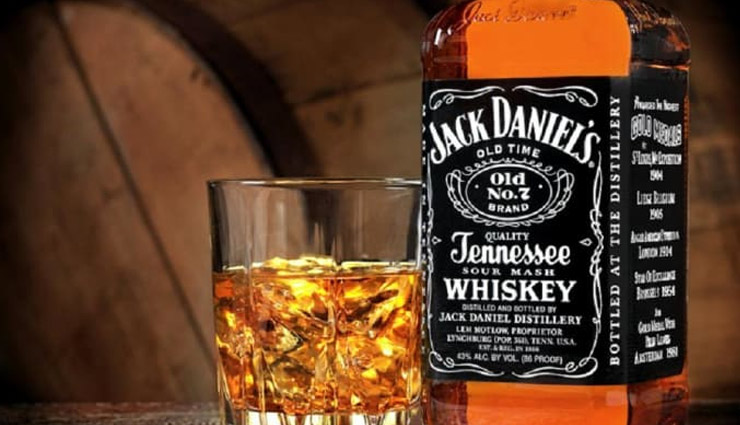 # Jack Daniel

Here comes the king of all the whiskies in the world- "Jack Daniels". It is a largest selling brand of American whiskey in the world. It is a brand of Tennessee whiskey. It is produced by Jack Daniel distillery, in Lynchberg, Tennessee, owned by the Brown Forman Corporation in 1956. The brand achieved 100,000 case growths in 2012. The brand's variant "Black Label" sold its 11 million cases in the company's fiscal year ended on 30 April, 2013. The company regularly sponsors various race events. It sponsors Zac Brown Bands Tour.
Tags :