6 Amazing Beaches You Can Visit Near Hyderabad
By: Kratika Mon, 13 Feb 2023 7:37:42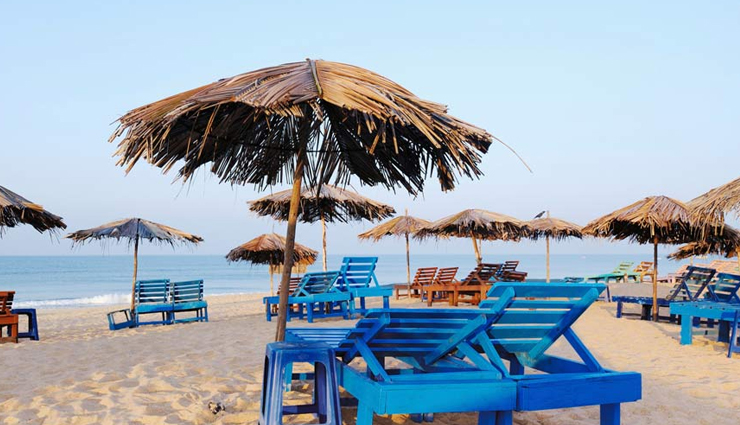 Hyderabad, the city of pearls, is one gorgeous tourism destination in India. Though the world primarily knows it for its lip-smacking 'Biryani' (a meat and rice dish), there's a lot more to the city. From gorgeous waterfalls to rolling rocky mountains, there's a lot inside the cities' boundary. However, if you crave some sea and sand fun, worry not; there are multiple ocean beaches close to Hyderabad.

India is served by 4670 miles of coastline, of which a lot is close to its southern city Hyderabad. Be it in the form of popular Indian beaches or hidden gems. Hyderabad, despite being landlocked, is in proximity to several south Indian beaches. Unique from the common Goa beach culture, vibes here are more serene yet authentic. All you need to cover is a few kilometers and invest in a few hours; eventually, you will end up at one or other marvelous beaches.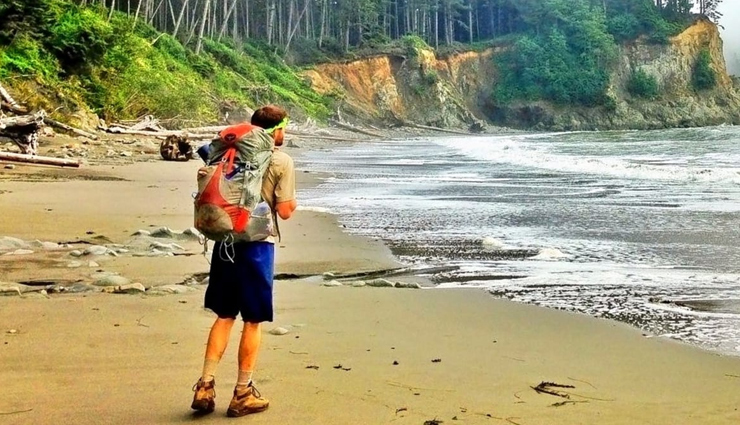 # Gokarna Beaches

Gokarna is one of the most peaceful and less explored beach locations near Hyderabad in India. It is basically a small temple town on the Arabian sea, home to several un-named and un-exploited beach locations. One of the major attractions on the coast of Gokarna is Om Beach. From above it opens the OM-shaped visuals of the beach, which is one quality on its own. Though small but Om beach is a frequently visited sight for adventure junkies and the ones who are seeking nature's beauty. From the breath of serene air to gorgeous views of the sunset, Gokarna beaches have so much to offer. Some of the popular activities here include beach hopping and banana boat ride.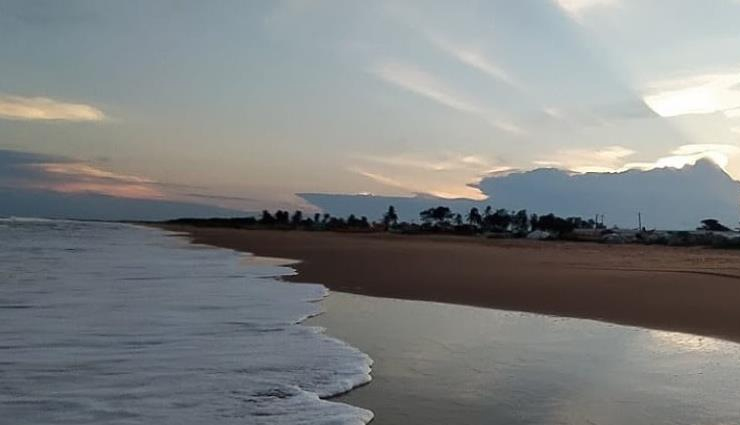 # Vodarevu Beach

By far the most popular south Indian beach, Vodarevu Beach is a must-visit place. It is located on the Andhra Pradesh coast, nearly 6 hours from Hyderabad and just 6 kms from Chirala. Vodarevu is ideal for both relaxation and rejuvenation. You can either go swimming, fishing and boating or sit under the coconut trees and relax. This golden sandy beach stays lively during the weekend and peaceful during the weekdays. There's also an old lighthouse on the beachfront, which you can climb and capture the stunning vistas around. Near the beach are several accommodations equipped with all basic needs. Either stay at one of the luxurious beach resorts or choose the seaside cottages. You can also visit Ramapuram Beach (7 KM) and Suryalanka Beach (22 KM) nearby for more options on a day trip.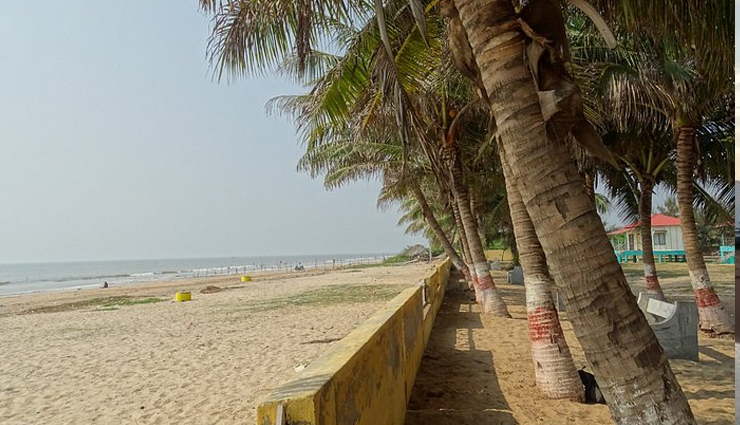 # Suryalanka Beach

Also known as the Bapatla Beach, the Suryalanka Beach is one famous beach near Hyderabad. Here you can capture the most captivating views of the Sun settling into the glorious Bay of Bengal. Once the first hour of the evening hit, the entire sand and water region soaks into the glistening effect of Sun. Waters of Suryalanka, though, are more famous for another beautiful reason. From November through December, the beach turns into a Dolphin spotting site. While the Sun is high, sit under the lined coconut trees and observe Dolphins having their time.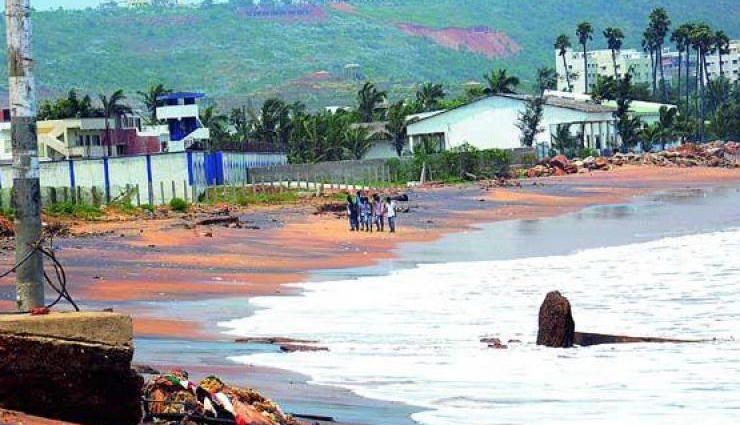 # Manginapudi Beach

The most beautiful south Indian beach, Manginapudi Beach, is no less than heaven. It is surrounded by a lake and a river and covers a huge stretch of black-hued sand. Its shallow water level makes Manginapudi ideal for beach swimming. For anyone who is seeking a quick getaway far from the hustle of city life, there isn't a better location than Manginapudi. Every once in a while, the beach also hosts small but enjoyable festivals. Also, if you are into seafood, tasting the sumptuous local seafood is a must-to-do thing near Hyderabad. And not to forget, it is very Instagrammable; thus, bring your camera along and click those picturesque views around.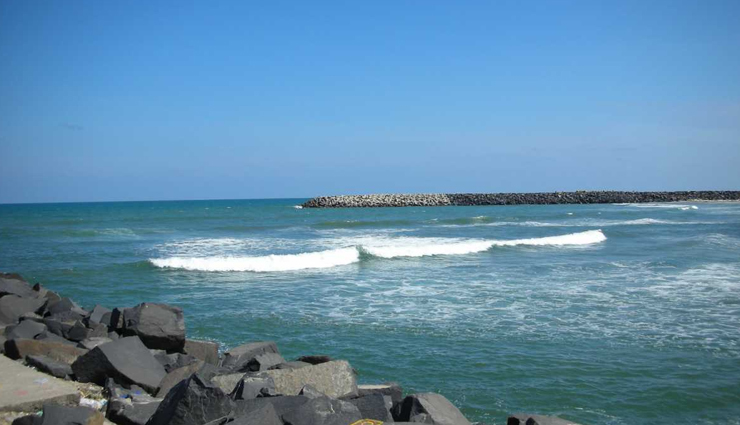 # Yanam Beach

Yanam isn't just a beach but an overnight beach destination near Hyderabad. It is situated right at the confluence of Godavari and Coringa River and is known for its sparkling blue clear water. On the beachfront, you can find the Statues of Lord Shiva surrounded by elephant statues pouring waters over Shivling. There are also statues of Bharat Mata and Jesus Christ and multiple other elements adorning the site. Near the entrance is one beautiful Eiffel tower replica housing a restaurant. Along with that, the entire site is filled with colorful homes and multiple food joints selling mouth-watering seafood. One of South India's well-made and managed beaches, the Yanam Beach is definitely a must-visit.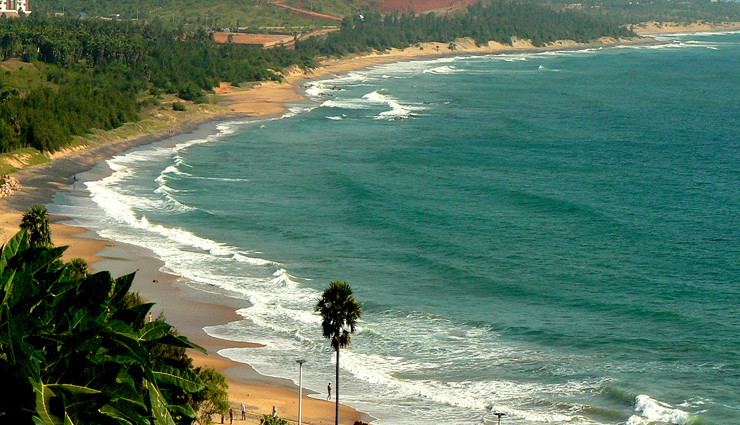 # Rushikonda Beach

Rushikonda is a pristine beach popular for its water sports and activities. You can indulge in a large number of water sports here, including surfing, skiing, sea kayaking, speed boating, and scuba diving. Either enjoy on the water level or dive deep into the sea, you can enjoy various possibilities depending upon your comfort and experience. Though the beach is operational throughout the year, August through October and January through March is the best time to be here. It is when the crowd is at the lowest while the weather is at its most pleasant form.