6 Amazing Island Airports To Visit Around The World
By: Kratika Thu, 24 Feb 2022 9:21:28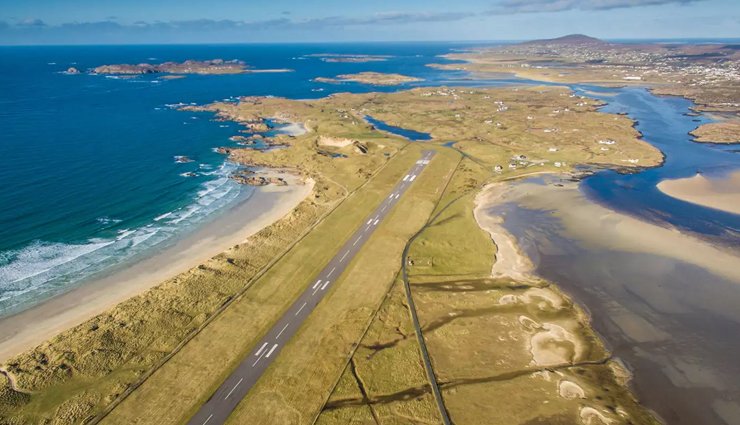 Very interesting and somewhat dangerous airports are those located on an artificial islands and atolls. Artificial island airports are constructed in waters close to land, serving regions where available land is scarce and population density is high. Atoll airports are located on small coral islands and are usually associate exotic island countries with the world's greatest cities, so they are mainly used by tourists.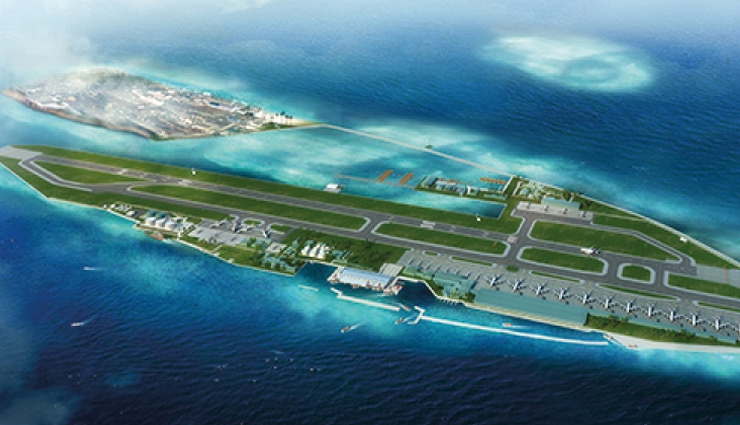 # Ibrahim Nasir International Airport, Maldives

Ibrahim Nasir International Airport, more commonly known as Malé International Airport, previously known as Hulhulé Airport, is the main international airport in the Maldives. It is located on Hulhulé Island in the North Malé Atoll, nearby the capital island Malé. Today, Ibrahim Nasir International is well connected with major airports around the world, mostly serving as the main gateway into the Maldives for tourists. Moreover, despite the upgrading of Gan Airport to international standard, Ibrahim Nasir International is currently the only internationally active airport in the country.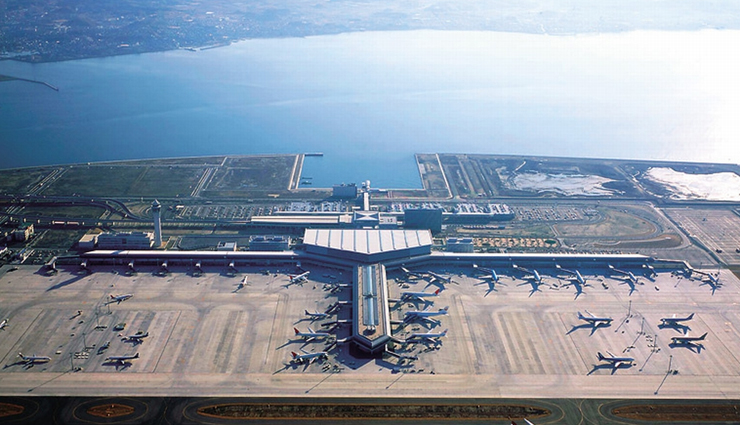 # Chūbu Centrair International Airport, Japan

Chūbu Centrair International Airport is an airport on an artificial island in Ise Bay, Tokoname City in Aichi Prefecture, 35 km (22 mi) south of Nagoya in central Japan. Airport is classified as a first class airport and is the main international gateway for the Chūbu ("central") region of Japan. Chūbu is Japan's third off-shore airport, after Nagasaki Airport and Kansai International Airport, and is also the second airport built in Japan on a manmade island. There are currently 5 offshore airports in Japan, including Kobe Airport and Kitakyushu Airport.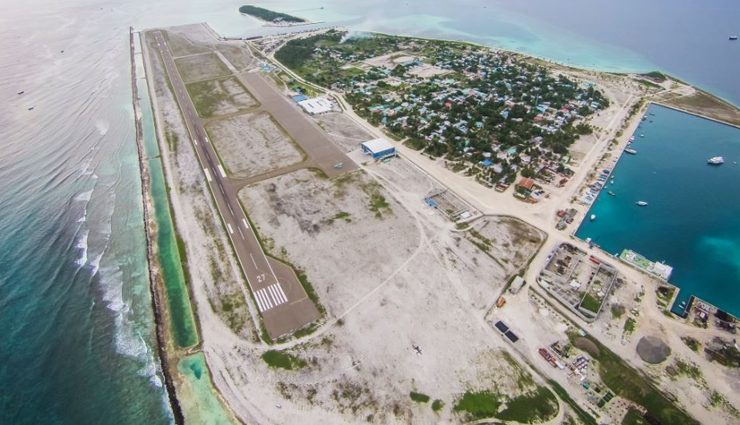 # Maamigili Airport, Maldives

Maamigili Airport is located on the island of Maamigili in Alif Dhaal Atoll (also known as Ari Atholhu Dhekunuburi) in the Maldives and was opened on 1st October 2011. The airport resides at an elevation of 6 feet (2m) above mean sea level. It has one runway with a concre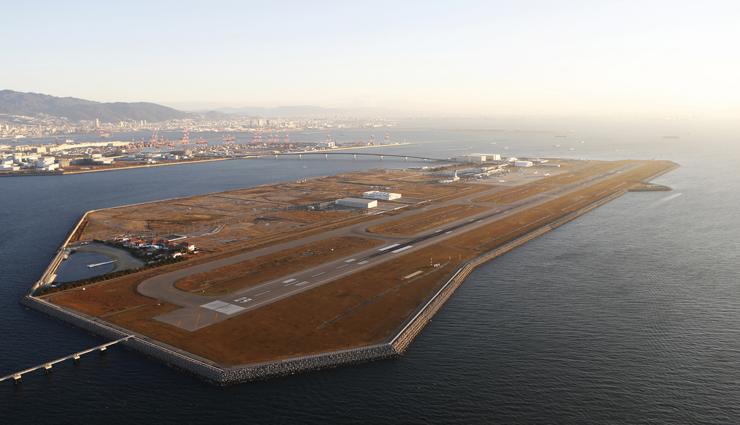 # Kobe Airport, Japan

Kobe Airport is an airport on an artificial island just off the coast of Kobe, 8 km (5.0 mi) south of Sannomiya Station Japan. It primarily handles domestic flights, but can also accommodate international charter flights. In the first year of operation (2006) the airport handled 2,697,000 passengers with an average load factor of 61.1%. In FY 2010 it handled 2,215,000 passengers with an average load factor of 69.2%.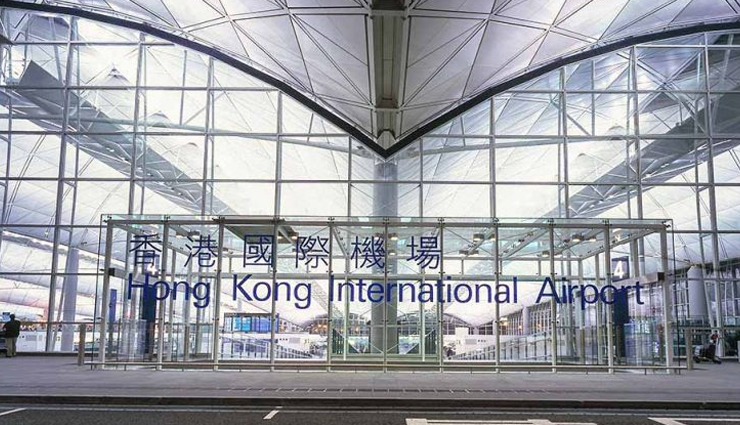 # Hong Kong International Airport, China

Hong Kong International Airport is the main airport in Hong Kong. It is located on the island of Chek Lap Kok, which is largely reclaimed for the construction of the airport itself. The airport is also colloquially known as Chek Lap Kok Airport, to distinguish it from its predecessor, the closed Kai Tak Airport. The airport has been commercially operational since 1998, replacing the former Kai Tak Airport, and is an important regional trans-shipment centre, passenger hub and gateway for destinations in Mainland China (with over 40 destinations) and the rest of Asia. The airport is currently the world's busiest cargo gateway and one of the world's busiest passenger airports.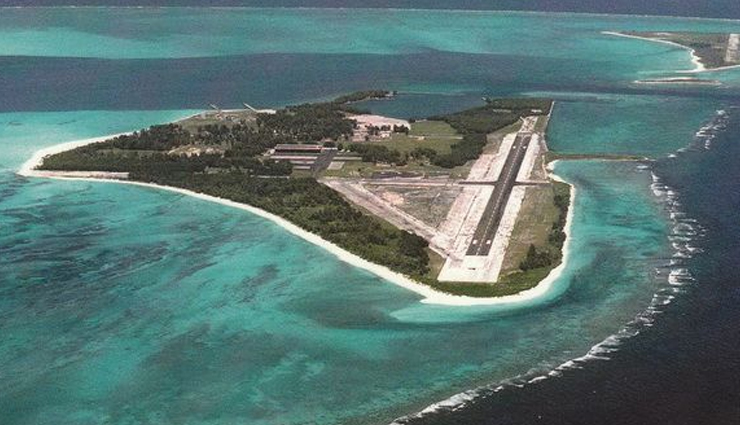 # Henderson Field, USA

Henderson Field is a public airport located on Sand Island in Midway Atoll, an unincorporated territory of the United States. The airport is used as an emergency diversion point for ETOPS operations. It still serves this capacity, most recently in June 2011 and again in July 2012. Henderson Field is an uncontrolled airport (no tower). Flight arrivals and departures are typically limited to night during the months of October - August when albatross are present (Midway Atoll is the world's largest nesting albatross colony).