6 Amazing Overhanging Rocks Around The World
By: Kratika Wed, 23 Feb 2022 11:54:19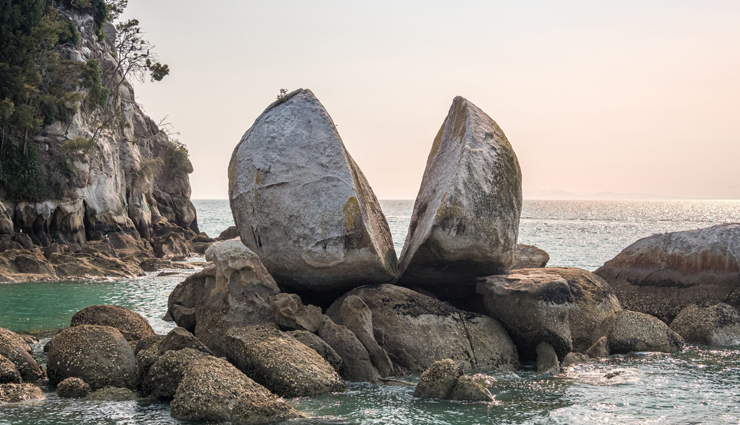 Overhanging rocks are pieces of rocks that stands horizontally out of the mountains. They literally hanging over a precipice and offer amazing views of the surrounding terrain. Greater dose of excitement, gorgeous views of the natural environment and the possibility of taking amazing photos are the things that make these places popular among tourists.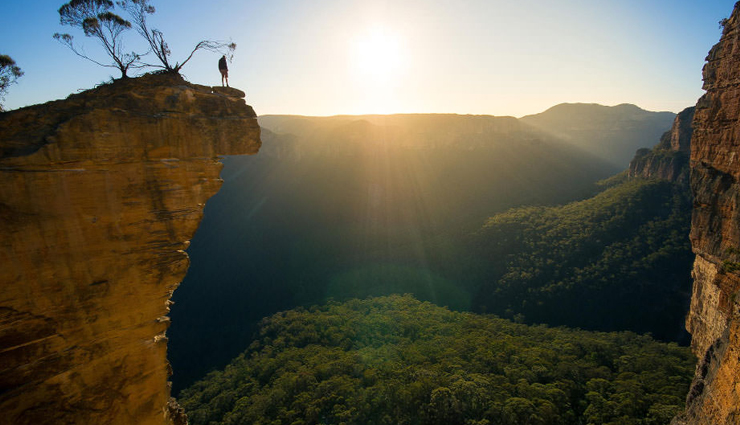 # Hanging Rock, Australia

This unusual geological formation is located in the Grose Valley - a rugged valley in the Blue Mountains, New South Wales, Australia. Hanging Rock is a outstanding feature near Baltzer Lookout, at the end of Ridgewell Road, Blackheath. A huge, overhanging block of sandstone over 100m (330 ft) high, jutting out into the Grose Valley, has become detached from the main cliff. It has featured in many calendars and climbing photos.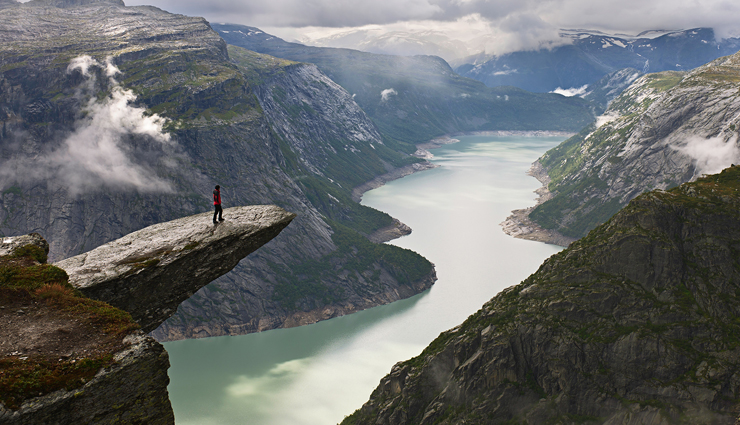 # Trolltunga, Norway

The fittingly named "Troll's Tongue" sticks out of a vertical mountain side above a 350m (1,150 ft) drop. It offers a magnificent view of Skjeggedal near town of Odda. Trolltunga is one of the most spectactular scenic rocks in Norway. It is situated about 1100 meters (3,600 ft) above sea level, hovering 700 metres (2,300 ft) above lake Ringedalsvatnet in Skjeggedal.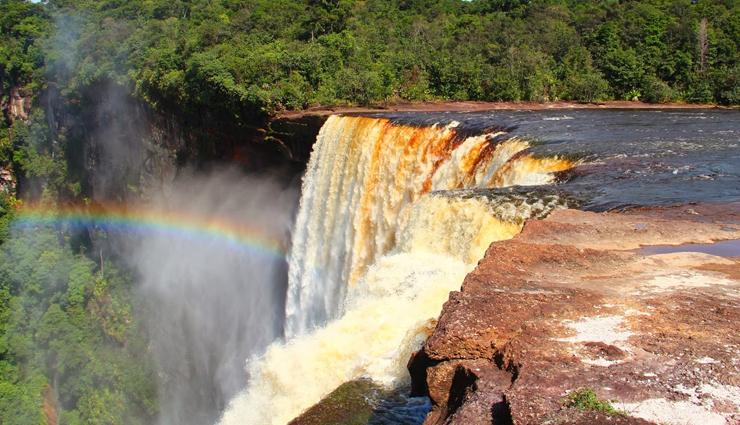 # Rock Ledge at Kaieteur Falls, Guyana

The magnificent Kaieteur Falls are the centrepiece of Guyana's Kaieteur National Park. It is indubitably one of the most spectacular waterfalls in the world. Visitors love to watch the waterfall from this protruding rock because it offers experience of the Potaro River power, the thunder of the falls itself, an amazing view at the misty turbulence of the base of Kaieteur Falls and the pristine rainforest valley.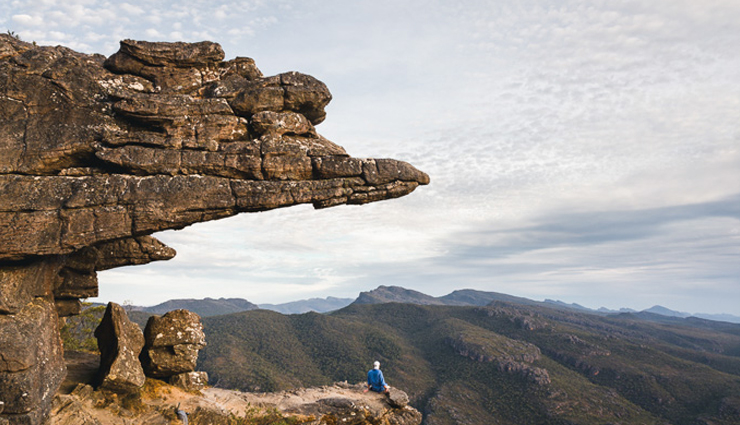 # The Balconies, Australia

With many unique things to see and experience, the Grampians in Western Victoria is one well-liked tourist destination perfect for tourists of all age groups. For enjoying the panoramas that the wetlands and the hill ranges boast, visitors often take a tour to the Balconies lookout in the Grampians. Nestled in the Grampians National Park, the Balconies rocks is one of best scenic rock ledges often visited by tourists and nature photographers.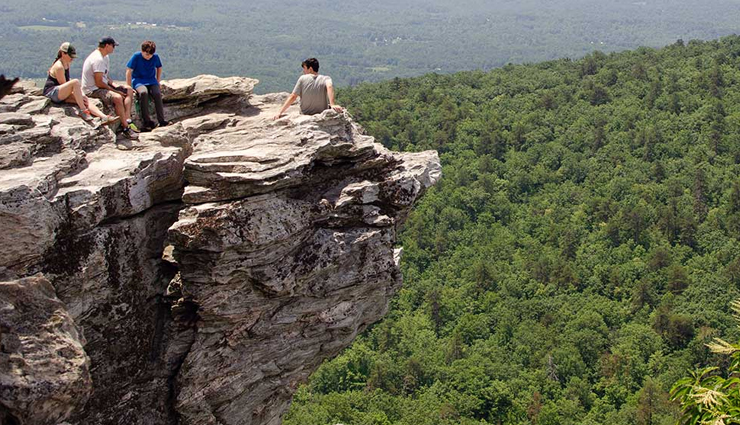 # Hanging rock at Hanging Rock State Park, USA

The Hanging Rock is located in Hanging Rock State Park - a 7,014-acre (2,838 ha) North Carolina state park in Stokes County, North Carolina in the United States. The Hanging Rock is a spectacular, airy spot with great views of much of the park, including Moores Knob mountain.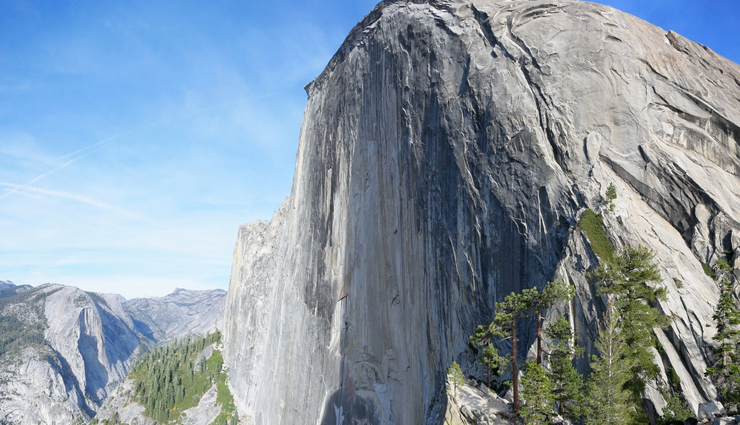 # Diving Board, USA

The Diving Board is located in Yosemite National Park in the western Sierra Nevada mountains of California, rising 3,500 ft (1.100 m) from the floor of Yosemite Valley. It is the prominent rock on the west side of Half Dome that projects out in front of the face of Half Dome - a granite dome at the eastern end of Yosemite Valley - possibly Yosemite's most familiar rock formation.