6 Amazing Places To Enjoy Paragliding In India
By: Kratika Wed, 11 May 2022 4:08:48
Flying freely like a bird in the blue sky while feeling the adrenaline rush within, is an amazing experience that paragliding gives you. It is one of the thrilling adventure sports that enables you to fly high, with the massive area of nature beneath. Paragliding has not been popular in India in the past, but the past few years have witnessed a tremendous rise in the figures of paragliding destinations in India.

This adventure sport has gained a lot of attention and appreciation among locals and tourists now. So, if you wish to conquer the skies, then we have provided you a list of some of the popular paragliding places to contest the adventure junkie hiding within you.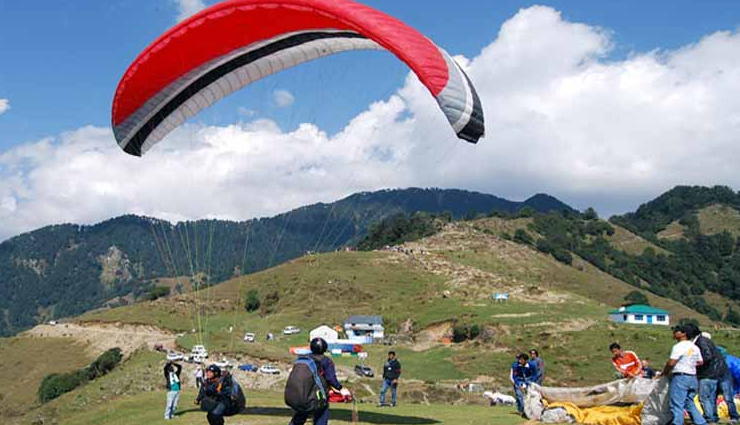 # Pithoragarh

Pithoragarh is a place in Uttarakhand that is one of the natural beauties of the Uttarakhand state. This valley lies between Tibet and Nepal. It is bordered by 4 hills, Chandak, Dhwaj, Kundar, and Thal Kedar. Being bordered by these hills provides a spectacular view of this place. It is a wonderful sign that is both soothing and dramatic. These distinctive conditions provide an immense scope of organizing adventure sports such as hand gliding, paragliding, river rafting, canoeing, trekking, etc.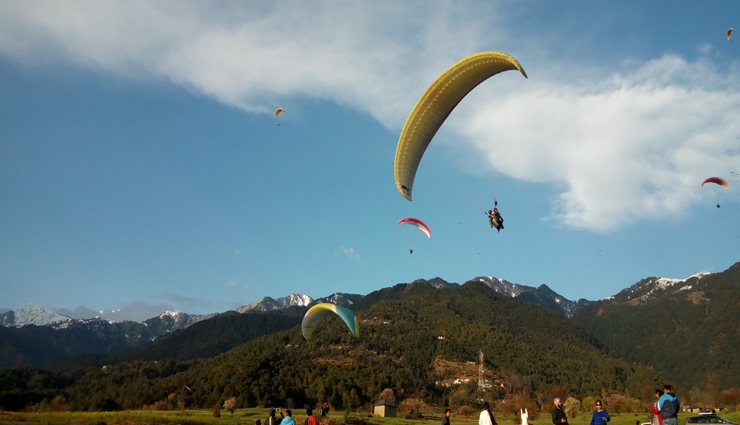 # Bir-Billing

This beautiful destination for paragliding is set in the background of the stunning Himachal Pradesh. Bir is a little village located in this state. The lovely mountains, the pleasant weather, the soothing greenery, seems to be just perfect. Paragliding adds adventure to this peaceful atmosphere. Bir is an ideal place for adventure lovers. The closest place to reach this destination is Dharamshala that is around 70 km distance from Bir. This place is known to host the first paragliding world cup in India. Not just Indians, foreigners also come to this place to witness the remarkable blend of beauty and thrill.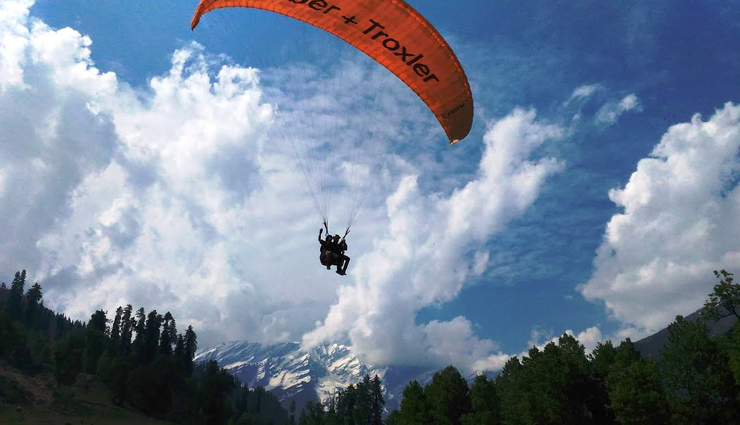 # Manali

Manali is another very popular tourist spot in Himachal Pradesh. It is a pleasant valley situated at the core of the Himalayas. This town lies at a height of around 5500 feet to 6000 feet above sea level. This makes it an ideal destination to choose for paragliding sport. There are several places in Manali where the paragliding sport is organized. Some of them being Fatru Mountain, Solang Valley, Nagger Road, and Gulaba.

Paragliding is banned in the monsoon season. So, except for monsoons, you can participate in this wonderful adventurous sport at any time throughout the year. It is the perfect getaway for people who are fond of adventure.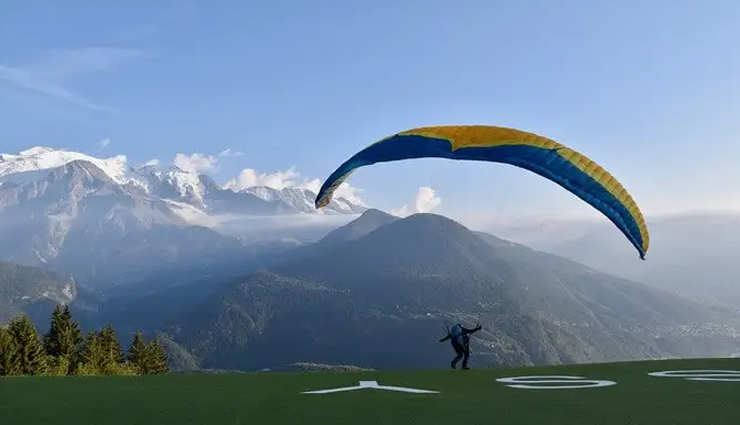 # Nainital

Nanital is another beautiful resort town situated in the hills of the Himalayas. Situated at a height of 2000 meters above sea level, this scenic place is the best place to perform paragliding. Choosing this place for this sport offers a few more benefits too. Firstly, you can see this charming place from the bird's view. Secondly, paragliding among the feathery clouds amongst the gorgeous mountains of Deopatha, Ayarpatha, and Naina hills is one of the magical feelings that can be expressed in words.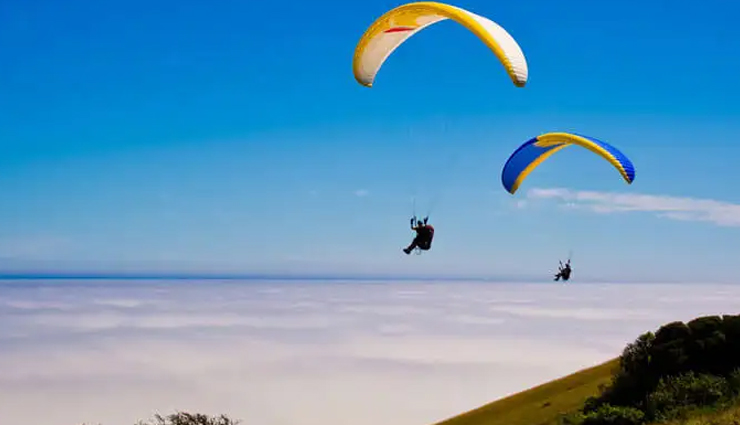 # Satpura

Satpura is another upcoming paragliding destination in India. This district is located in Gujarat state. It is a good place for the ones who have got a fondness for adventure sports. Satpura is also home ground to the highest mono cable ropeway in the country. You will fly into the sky from the supercilious heights of the popular Pavagadh hill located in the Panchmahal district. To make it a safe and pleasant experience, a professional and experienced instructor will accompany you while you take off to the sky.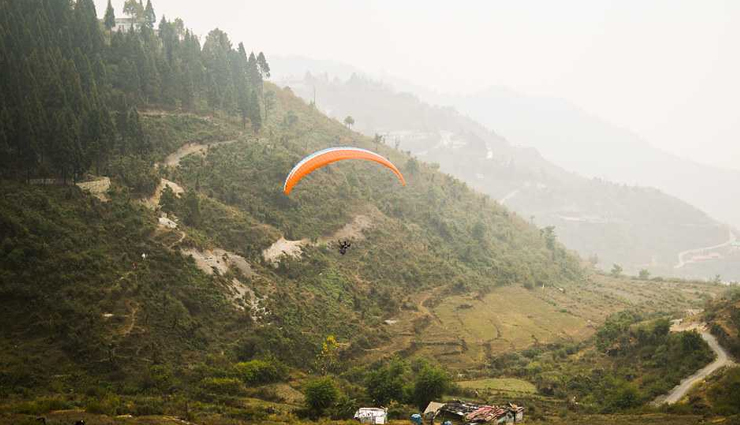 # Mussoorie

If you are searching for places for paragliding near Delhi, then this could be the best option to consider. This is a well-crowded destination for paragliding. Take-off will be performed from a place close to Mussoorie Lake. One can also fly till Dehradun city to an altitude of around 2300 meters above sea level.