6 Amazing Places To Explore In West India
By: Pinki Thu, 22 Sept 2022 12:13 PM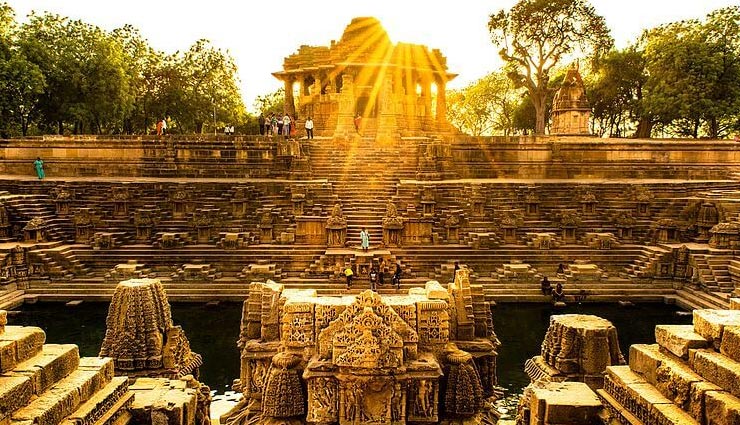 Since winter is approaching in Northern India, the western part of the country appears to be a more appealing destination. While the entire Northern region will be blanketed in mist and snow, the Western states will be celebrating Sunburn Festivals, Rafting Expeditions, Water Sports, Rann Utsav, and a variety of other large and small events. So, if you're still undecided about where to go in India this winter, our list of the best places to visit in West India can help you decide.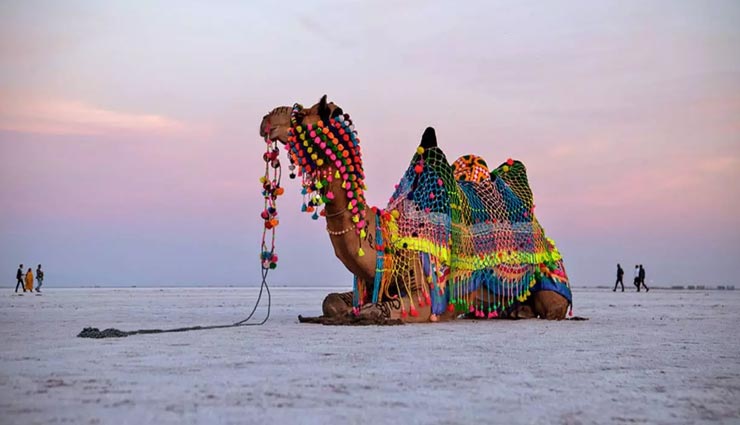 # Rann of Kutch

The Little Rann of Kutch, which contains India's largest wild sanctuary, and the Great Rann of Kutch, which contains the famous white salt desert, are two distinct regions. The Indian Wild Ass Sanctuary occupies the majority of the Little Rann of Kutch, so this trip will be primarily focused on wildlife. The sanctuary is home to endangered Ghudkar, Blue-Bull, Chinkara, Hedgehog, and carnivores such as Panther, Wolf, Jackal, Fox, Jungle, and Desert Cats, in addition to the rare India wild ass. The sanctuary's avian species include the Houbara Bustard, Falcons, Cranes, and Flamingos.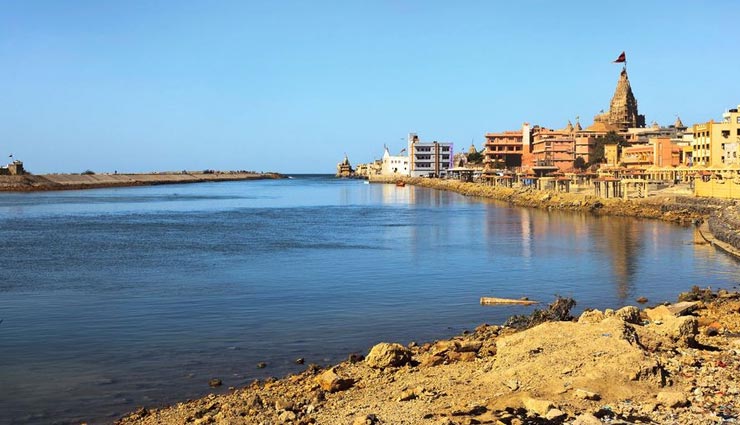 # Dwarka

If you've been putting off your trip to Dwarka because of the heat, now is the best time to visit the Kingdom of Lord Krishna! Dwarka, located on the western tip of the Kathiawar Peninsula, is more of a pilgrimage destination than a tourist destination. There is a strong sense of divinity here, and one can definitely sense inner peace. So, if you're looking for a unique destination, Dwarka is the place to go! Although Dwarka has many attractions to see, such as the famous Dwarkanath Temple, the Lighthouse, and Sharanam, the real appeal is simply being there and contemplating the surroundings. Dwarka is divine, and should be seen at least once in one's lifetime!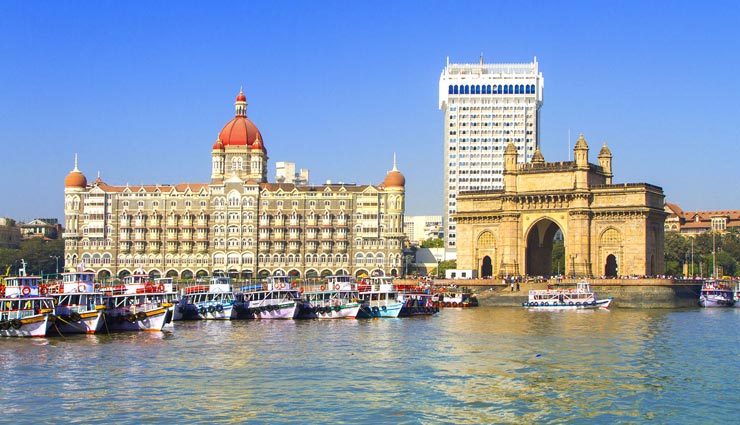 # Mumbai

Mumbai is the city of dreams, and whoever said that was absolutely correct! And you'll realize the same thing once you've cut and run through Mumbai's perilous alleyways. Mumbai also provides visitors with the opportunity to sample Maharashtra's delectable cuisine, not to mention the city's famous street food. Shop until you drop on Fashion Street or at Colaba, where you'll discover the secret to cheap shopping. Mumbai has many faces, each of which is delightful!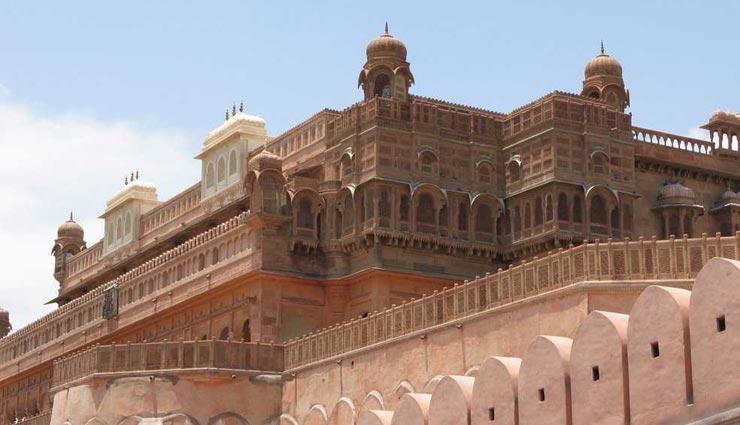 # Junagarh

Junagarh, a historical city in Gujarat's beautiful state, is one of the best places to visit in West India. Junagarh Fort, for example, is a timeless monument in the city. Allow yourself to be awestruck by the architectural brilliance and document each moment with your camera. Junagadh articulately describes Gujarat's rich culture and allows you to glimpse the traditions that distinguish the state from others. For any history buff, a trip to Junagadh can be an exhilarating experience that will give them even more reasons to be proud of their homeland, India. Junagarh's main attractions include the Mahabat Maqbara, Durbar Hall Museum, Narsinh Mehta's Choro, Mount Girnar, Upperkot Fort, Jama Masjid, and Ashoka's Rock Edicts.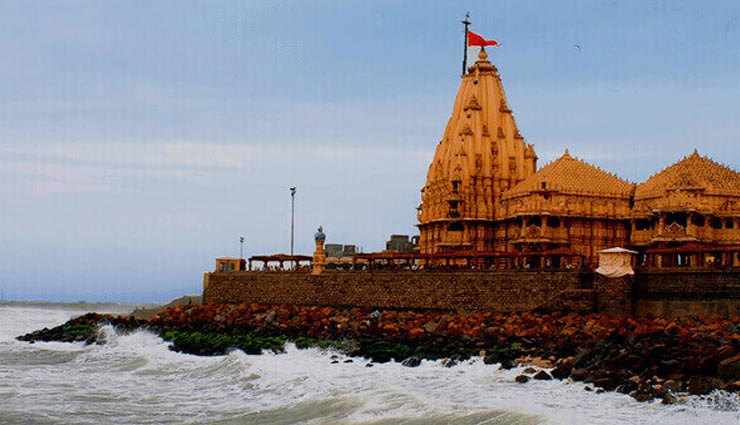 # Somnath

Another gem from West India, Somnath is truly magical. It's a small, pleasant destination where pilgrims seem to flock regardless of the season. Somnath is located 80 kilometers from Jungadh, near Veraval. This small town, which is known as one of Lord Shiva's important Jyotirlingas, can be a great place to get away from the hustle and bustle of city life. Somnath is so small that it is possible to walk around the entire town. The city is dotted with temples, each of which offers a unique experience. Some of the best places to visit in Somnath include the Somnath Temple, Bhalka Tirth and Prabas Pata Museum, Lakshminarayan Temple, Panch Pandav Gufa, Kamnath Mahadeva Temple, and Gita Temple.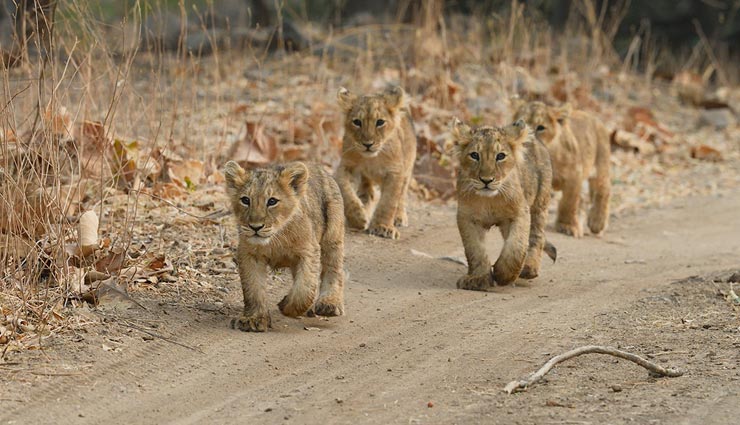 # Gir National Park

You've arrived at one of the few places to visit in West India where you can see Asiatic lions. Gir National Park, India's proud lion habitat, has been designated as a UNESCO World Heritage Site. Gir is a must-see national park in India, located 360 kilometers from Ahmedabad. Gir is home to leopards, Sambar and spotted deer (chital), blue bull (nilgai), chousingha (the world's only four-horned antelope), chinkara (Indian gazelle), and wild boar, in addition to the Asiatic Lion. Other mammals found in Gir include the jackal, striped hyena, jungle cat, rusty-spotted cat, langur, porcupine, and black-naped Indian hare. There are also 250 different bird species, making it an ideal spot for bird watching in West India.
Tags :