6 Amazing Places To Visit In Maryland, USA
By: Neha Tue, 24 Jan 2023 6:13:59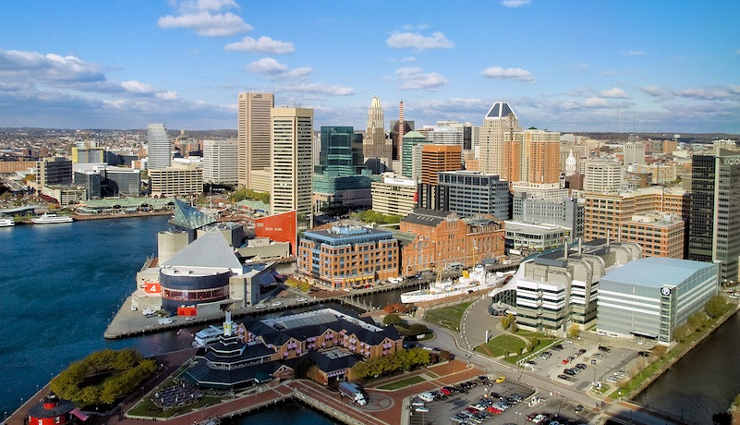 When you're confused to choose between mountain and beach, just change the question and look for a place where you can find both. While you're wondering about such a place, one of the top suggestions would be Maryland. This state of the USA is rich in both natural and social beauty including famous cities like Baltimore and Annapolis. Here is a sneak peek of all the attractions of Maryland that you cannot pass over. From tourist spots to exciting activities, foods, and shopping destinations.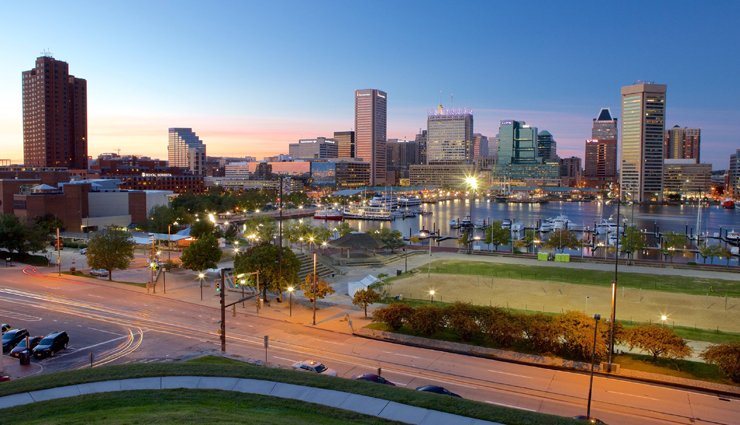 # Baltimore

Probably the most iconic place in Maryland, Baltimore has historical landmarks like Mount Vernon with the original Washington Monument, George Peabody Library, and the Maryland Center for History and Culture. You can roam around the filming location of the world-famous HBO TV series The Wire (2002-2008). In addition, take a tour of the Baltimore Museum of Art which presents over 3,000 pieces from eminent artists like Pablo Picasso, Paul Cézanne, and Vincent van Gogh. And not to miss, you can relish the famous crab cakes at the historic Faidley's (since 1782) in Lexington Market.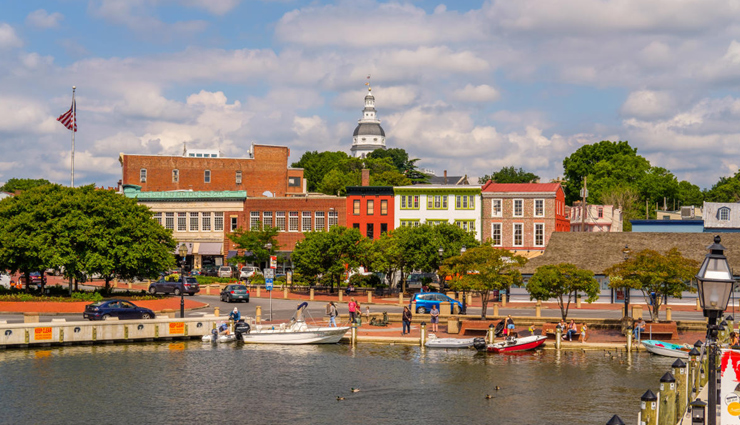 # Annapolis

For a thrilling sailing destination, choose Annapolis where people across the globe come every year to enjoy the heart of the Chesapeake Bay. Also, enjoy the architectural combination of contemporary decades and the 21st century. And to add, you can soothe your eyes with the calm green scenery in the countryside, next to the Chesapeake Bay shoreline. There are different famous tourist spots including the U.S Naval Academy, Banneker-Douglass Museum, Annapolis Maritime Museum, Hammond-Harwood House, etc.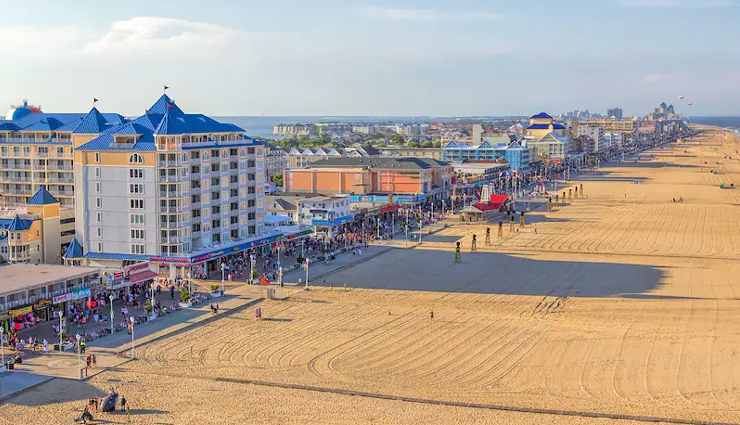 # Ocean City

To spend a classic beach vacation, ocean city in Maryland is one of the best places. With a stretch of 15 km, the beach is perfect to spend holidays. You can visit Assateague Island and sunset park to spend time amidst serene nature. For added adventure, there are fishing in a crewed boat on the Atlantic Ocean at its doorstep, a guided tour to the haunted places of ocean city, and an amusing trimper's ride.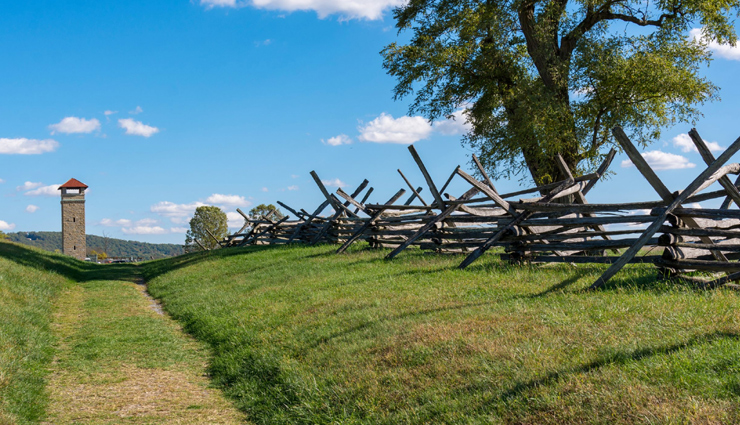 # Antietam National Battlefield

The Battle of Antietam in 1862 is one of the most important and relevant events in American history. The visitor center includes a museum that demonstrates the battle and the Civil War. This is a must-visit place for history enthusiasts and students. This tour would consist of Dunker Church, Park Ranger-led walking tour, Mom and Roulette Farms Scavenger Hunt, Nature's Hide and Seek, Antietam Birds, etc.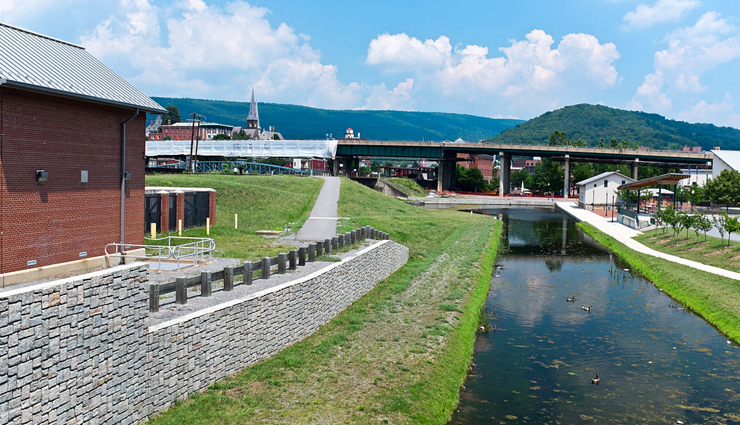 # Chesapeake Beach & Ohio Canal National Historical Park

A quiet beach town with multiple tourist destinations like Smith Island, Bayfront Park, Chesapeake Beach water park, and fun activities like driving from Sandy Point and fishing or crabbing at one of the town's marinas are the best ways to spend quality time. Chesapeake beach is also known as Great Shellfish Bay. Also, visit the historic C&O Canal National Historical Park including hundreds of natural features, including locks, lock houses, aqueducts, and other canal structures.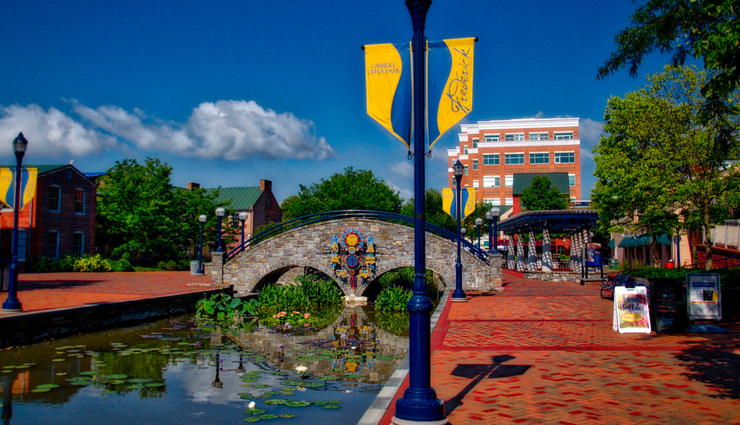 # Frederick

Frederick is a city with all the historical spots that you can encounter if you're a history lover. From Monocacy National Battlefield to the National Museum of Civil War Medicine, from Frederick History Bicycle Loop to Public Art Trail and the Frederick Wine Trail, there are many things to explore. You can find hundreds of shops, art galleries, and restaurants in Downtown Frederick to try out life there.