6 Amazing Tourist Places To Visit In Thrissur
By: Pinki Fri, 31 Mar 2023 1:00:18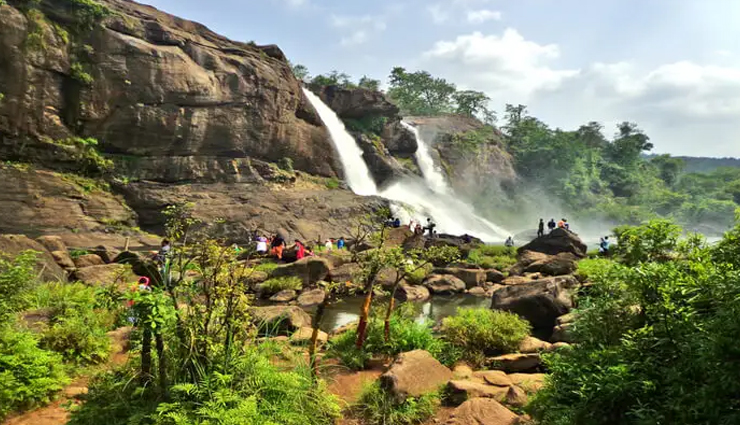 Thrissur, also known as Trichur, is a city located in the southwestern part of the Indian state of Kerala. It is the fourth largest city in Kerala and is often referred to as the "Cultural Capital of Kerala" due to its rich history, cultural heritage, and festivals.

The city is situated on the banks of the river Periyar and is surrounded by lush green forests, hills, and scenic backwaters. It has a tropical climate with temperatures ranging from 25°C to 35°C throughout the year.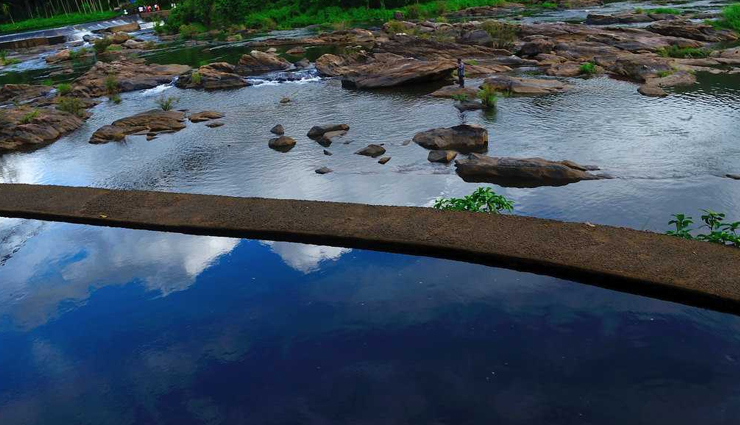 Thrissur has a long and illustrious history that dates back to the 9th century AD. It was ruled by several powerful dynasties including the Chera, Chola, and Pandya, and was an important center for trade and commerce.

Today, Thrissur is a vibrant and cosmopolitan city with a thriving tourism industry, numerous educational institutions, and a booming IT sector. The city is famous for its temples, art and culture, and its lip-smacking cuisine which includes dishes like appam, puttu, and fish curry.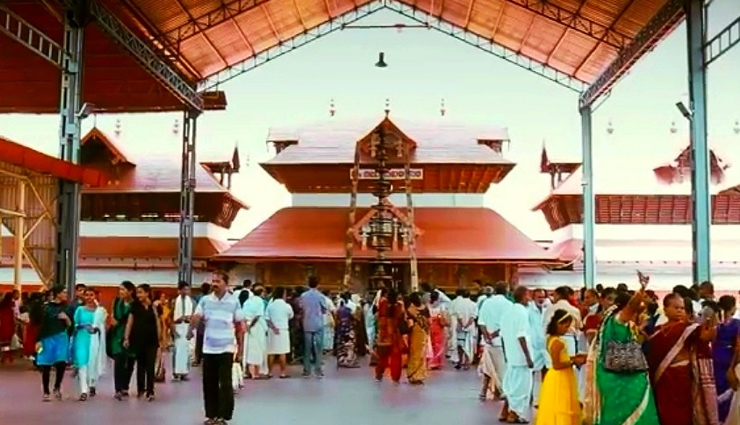 # Guruvayur Sri Krishna Temple

Being one of the oldest temples in India, this temple is visited by many from different parts of India and is one of the best in Thrissur tourist places. Guruvayur Sri Krishna Temple is situated 29 km north of Thrissur town is one of the best tourist places in Kerala.

The idol of Lord Krishna of Guruvayur Sri Krishna Temple is about 5000 years old. The temple was built in 17th century with Kerala traditional architecture. All the walls of the Guruvayur Sri Krishna Temple are decorated with painting and sculptures.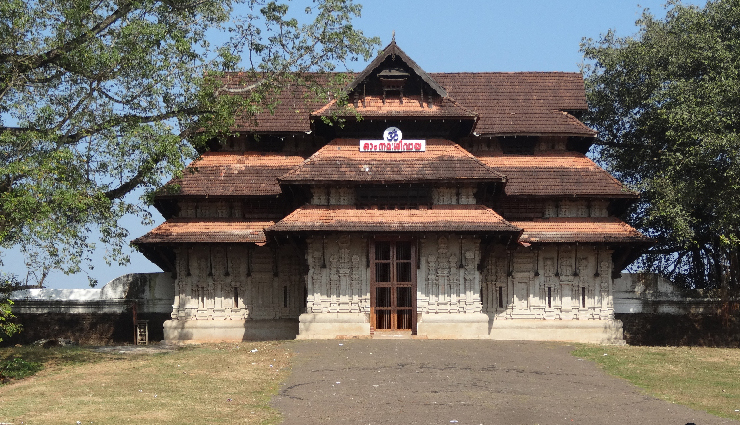 # Vadakkunnathan Temple

Vadakkunnathan Temple is situated in the middle of Tekkinkadu ground in the heart of Thrissur town. The temple is contained within stone wall which encloses about 9 acres of land. Lord Vadakkumnathan (Lord Shiva) is the principal deity of Vadakkumnathan Temple. The temple has three shrines dedicated to Lord Vadakkumnathan, Lord Sankaranarayana and Lord Rama. Vadakkumnathan temple (Kshetram) is the venue for Thrissur Pooram festival which is celebrated every year in April-May season.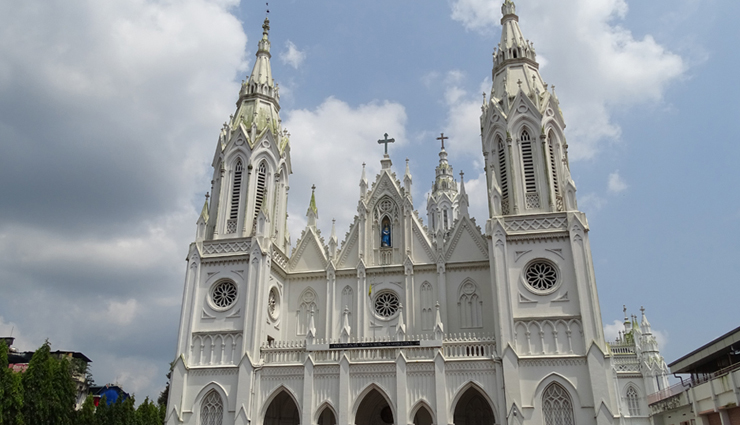 # Basilica of Our Lady of Dolours

Puthenpally or Basilica of Our Lady of Dolores is situated in Thrissur town. It is one of the tallest and biggest churches in Asia. Being one of the best in Thrissur tourist places several foreign tourists come to pray at this church. Puthenpally is built in an area of 2300 m. Puthenpally church was built in is built in 1940 in Indo-Gothic style of architecture.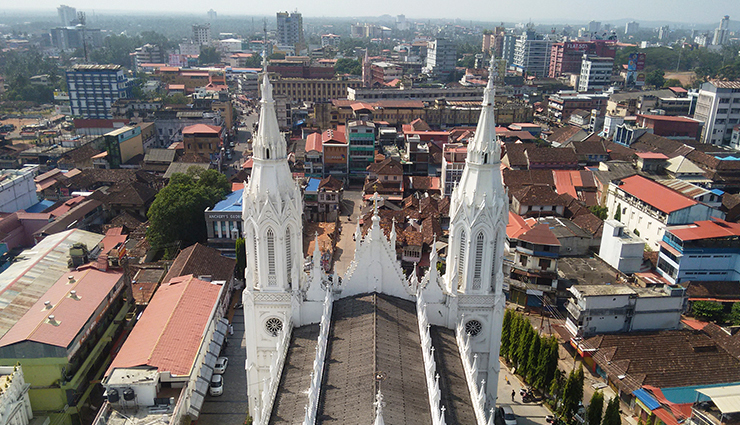 # Athirapally Waterfalls

Athirapally Falls is a popular and one of the best Thrissur tourist places. The tourist spot is located 60 km from Thrissur town. The Athirapally falls are at the entrance of Sholayar ranges of Western Ghats. The Athirapally waters fall from a height of about 24 m to the river bed in Chalakudy.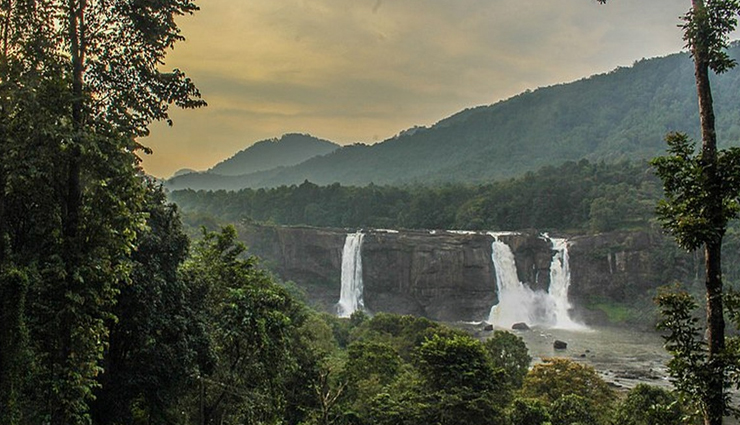 # Vazhachal Falls

Vazhachal Falls is just 5 km from Athirapally Falls. Here you can see the Vazhachal falls with a scenic backdrop of dense forests of Sholayar ranges. If you decide to come to Athirapally Water Falls then you shouldn't miss this Thrissur tourist place.