6 Amazing Winter Destinations To Visit In India
By: Pinki Wed, 30 Dec 2020 4:33:15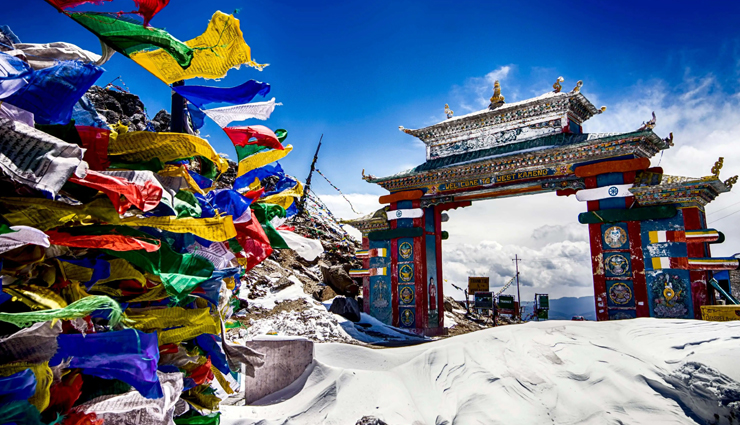 Running straightway from Rann of Kutch to Arunachal Pradesh, wildlife parks in India come alive especially during the winter season. As a traveler you are always vested with a wide variety of wildlife travel themes. But for those who prefer to capture the perfect Instagrammable moments with the backdrop of the Himalayan white wonderlands, you'd probably get enticed by the surreal beauty of the northern hilly states in India. In fact, in this blog, we have a treat for you as we present the 12 best winter destinations you cannot afford to miss. So, get your backpacks ready and go build snowman and snow-angel this winter holiday.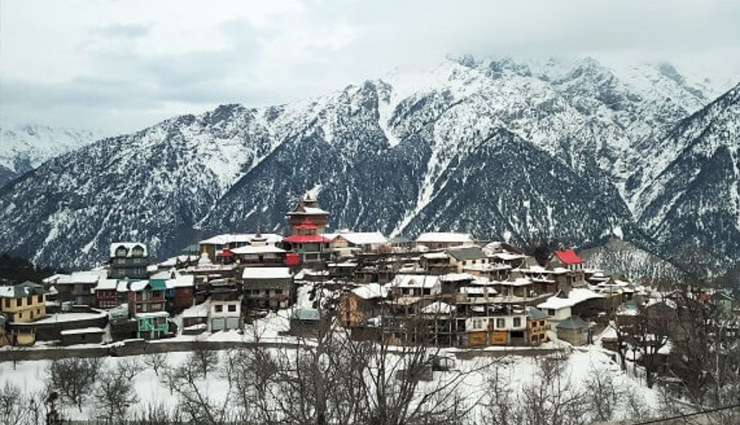 # Kalpa

The teensy town in Himachal, Kalpa is one of the best places you'd probably want to visit time and again. Located very close to its district headquarters, Reckong Peo, Kalpa can be expected to be dressed in white during the winter season in India. Since Kalpa is situated at a high altitude, this place becomes fluffier with snow in the months between November and March. This small town is considered to have the cleanest air in India, and since it is away from all that rush of tourist destinations in Himachal Pradesh, it looks no less than a land from the fairytale when it comes to winter. Apart from this, small Buddhist monasteries, Hindu temples and the traditional houses and rich culture are the main attractions of Kalpa.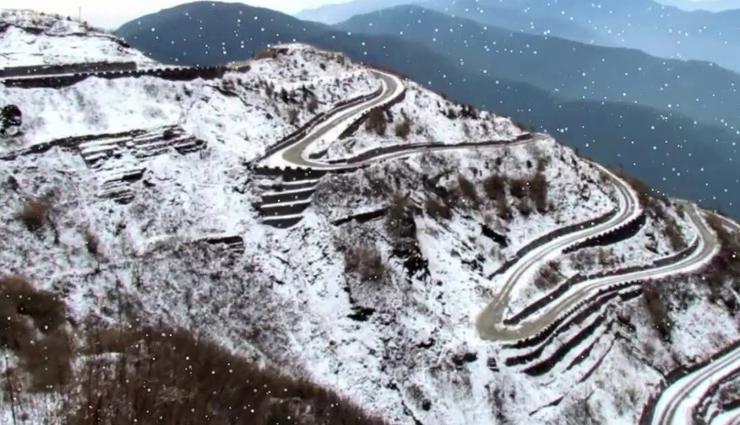 # Zuluk

A small Sikkimese village of Zuluk as unusual the name may sound, the place offers a riveting ambience for winter adventures. Although the roads here may challenge you during winters making it slippery but once you reach your destination, you'll thank God for creating such a masterpiece kind of a place. Basically, this hilltop tourist place is a transit point within the Silk Route offering a sight of the 32 dramatic hairpin turns. Most tourists visit Zuluk to catch a glimpse of it and of course experience a ride on this famous road. An ideal place to get a panoramic view of the roads and mighty Kanchenjunga is from Thambi viewpoint. Also, this rare destination is home to one of Sikkim's sacred Kupup lake and Nag Temple which look dreamlike when covered in snow during winter.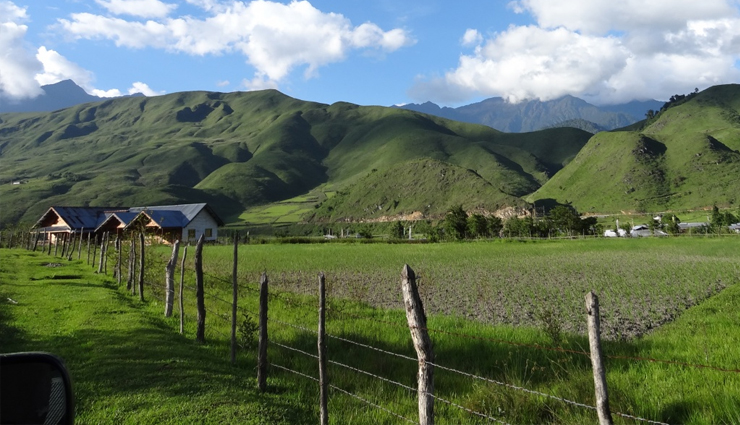 # Mechuka

Gradually turning into a popular tourist destination, Arunachal has a lot of beautiful places to visit, one such destination is Mechuka. This amiable valley is surrounded by wavering lush greenery for the rest of the year while during the winters, it turns into a surreal destination with snow blanketing everything. The attraction to visit in Mechuka is the 400-year-old Gumpa also known as the Samtem Yongcha. And since it is situated atop a hilltop, you can get a 360-degree view of the entire valley. For adventure lovers, you can hire a local guide to take you for a hiking tour to the villages of Singbir, Galling to explore the local lifestyle of the people living in the extremely cold places of Arunachal. There is also a small Gurudwara, a little away from Mechuka.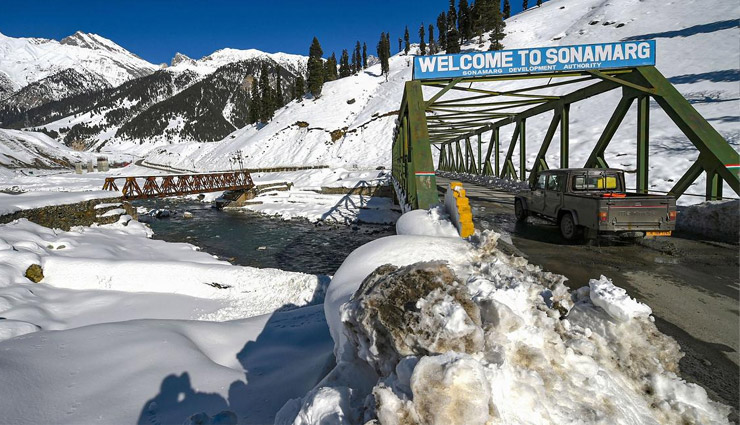 # Sonmarg

Sonamarg or Sonmarg is extremely scenic during winters, think of the movie the Chronicles of Narnia, yes…that pretty. It's be a shame if you didn't visit this famous destination that displays wide wavering ranges of the Himalayan snow-clad peaks. And if an endurance traveller you say you are, drive on the roads towards Sonamarg during winters, it can get pretty slippery but the picturesque surroundings can really take your breath away. Though the heavy snow can make your trek slow to the nearby destinations, you may be able to trek (3km) to the frozen lake of Vishansar. Basically, it can be considered a day trip to explore the scenic mountains, a frozen lake and just be there in the moment.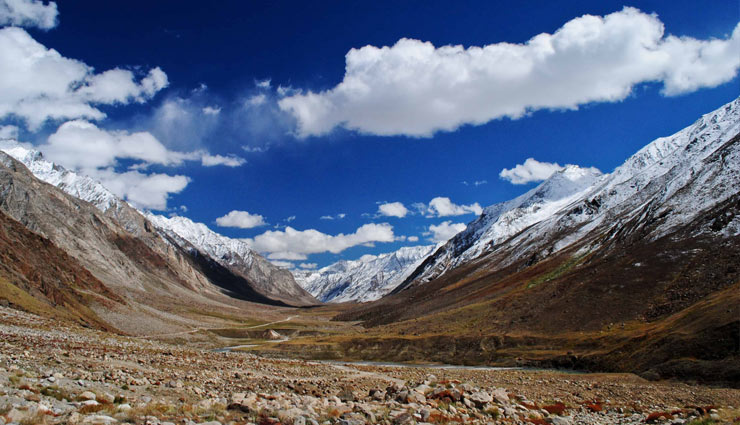 # Zanskar Valley

Looking for an adventure of a lifetime? Visit Zanskar for some winter action amid the snow-coated mountains and frozen lakes. This fabulous destination is one of the best winter places to visit in Ladakh and while here you can delve into the many attractions it possesses. Besides visiting the beautiful Buddhist monasteries, trekking is the best thing to do here in winter and it is ventured by both domestic and international tourists who make reservations for the famed Chadar trek in advance. Ideally, Chadar Trek is can only be done in the chilly winter months, it passes over Zanskar River which remains stone-cold frozen, from a teensy village of Chilling. Zanskar trek is also a famous trek in Ladakh where wildlife enthusiasts may catch a glimpse of snow leopards.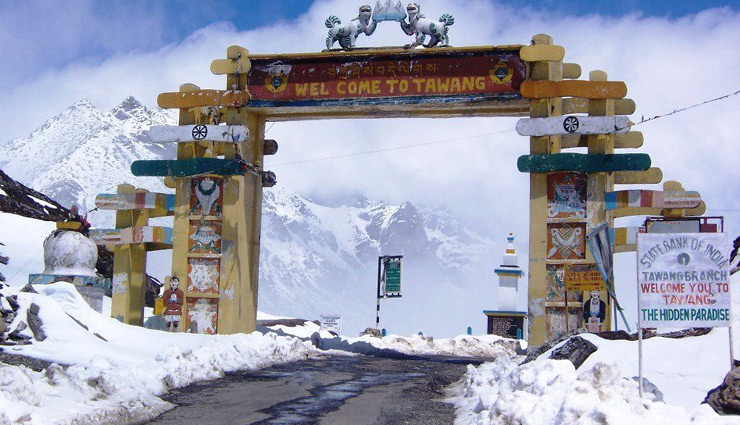 # Tawang

Somewhere around 3048 metre high, this paradise-like destination of Tawang in Arunachal Pradesh offers a spirit-lifting ambience. It may be one of the coldest places in India but everybody wants an experience of it. Here, one can witness the mash of Indian and Chinese influence surroundings and of course the Buddhist monasteries that appear to look even more appealing during winters. The major attraction in Tawang is probably the second largest Buddhist monastery in the world, which looks incredibly gorgeous in the winter season. And a sight not to miss is the 8 m tall statue of Sakyamuni Buddha located inside the monastery. The Sela Pass Trek from Tawang is widely anticipated by adventurers throughout the year, especially during the winters. It's fascinating to witness the Sela Lake completely frozen during the month of January and the views from the pass are just bewildering, overlooking the mountaintops.
Tags :