6 Authentic Hyderabadi Cuisines And Dishes You Need To Try
By: Kratika Sat, 04 Feb 2023 10:05:55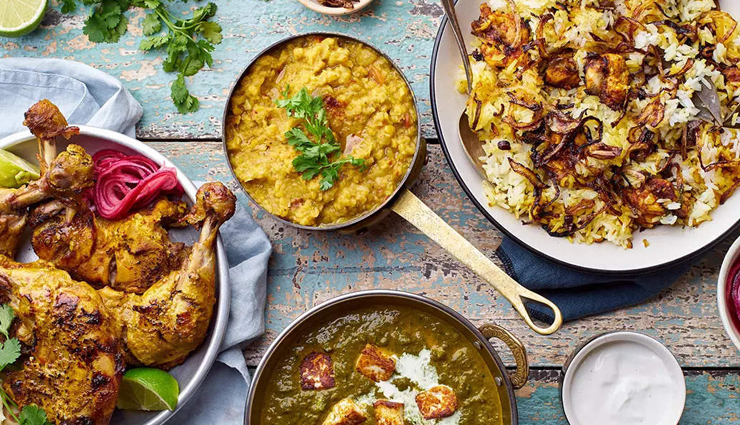 Hyderabad is heaven for a connoisseur of good food. For someone who appreciates the diversity and flavors of Indian cuisine, Hyderabad is a must-visit city.

People across the world know Hyderabad for its spicy and aromatic Biryani. And without any doubt, Hyderabadis take their Biryani very seriously. However, only a true Hyderabadi and a food admirer know that the food and cuisine in Hyderabad are much more than Biryani.

Hyderabad is a hidden gem of delicacies. A food trip in the 'City of Nizams' introduces you to a lot of mouth-watering and soul-satisfying options. The food diversity in Hyderabad combines Mughlai, Arabic, Turkic, and South Indian cuisines together. In addition, the food choices here also have hints of cuisines from Telangana and Marathwada.

# Hyderabadi Dum Biryani

The oldest flavor of the 'City of Nizams', Hyderabadi Dum Biryani, is the most popular and must-try dish on the list. Hyderabadi Dum Biryani originated in Nizam's city, but it went viral all across the country. Today every part of India and even most countries in the world have several outlets selling Hyderabadi Biryani. However, the most authentic taste remains in the city, and you have to be here to enjoy it.

Hyderabadi Dum Biryani is a non-vegetarian rice and mutton dish. During the Nizam era, they used to serve nearly 26 different varieties of Biryani. However, for an introduction to this soulful dish, the best you can do is try the 'Kachch-e-gosht ki Biryani.' The raw rice, marinated meat, and several spices and herbs will definitely send you into a food coma. Besides that, the 'Hyderabadi Zafrani Biryani' is another worth trying non-vegetarian dish in the town.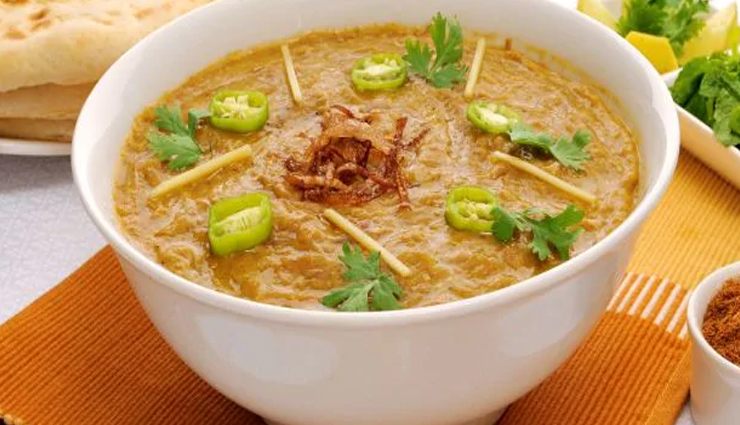 # Hyderabadi Haleem

Another popular choice for non-vegetarians in Hyderabad is 'Hyderabadi Haleem.' This popular delicacy is a stew made with a mix of mutton, lentils, wheat, nuts, and species. Haleem is a slow-cooked dish, and the cooking process brings out its delicious taste. Haleem originated in Arab and Harees and was brought to India but the Arab invaders.

Haleem is also a festive delicacy for Islam followers and thus is often prepared during the month of Ramazan and on the occasion of Eid. It is often enjoyed with roti or naan and is loved by all.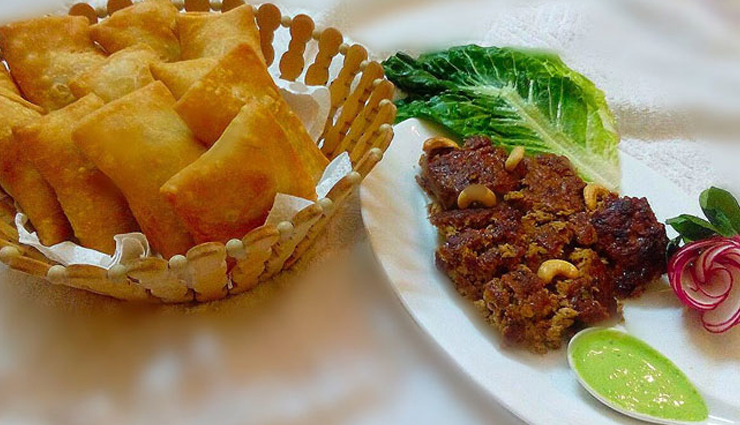 # Lukhmi

Hyderabad has a range of non-vegetarian food options, and Lukhmi is another pick from the lot. Lukhmi is a popular street food in Hyderabad. It is basically a non-vegetarian keema samosa. Lukhmi has a maida cover outside, filled with beef or mutton keema and a blend of spices. The Samosa (patty) preparation is then deep-fried until golden brown.

Lukhmi is crisp on the outside and flavorful on the inside. This popular evening snack is served with mind and curd chutney to taste the best.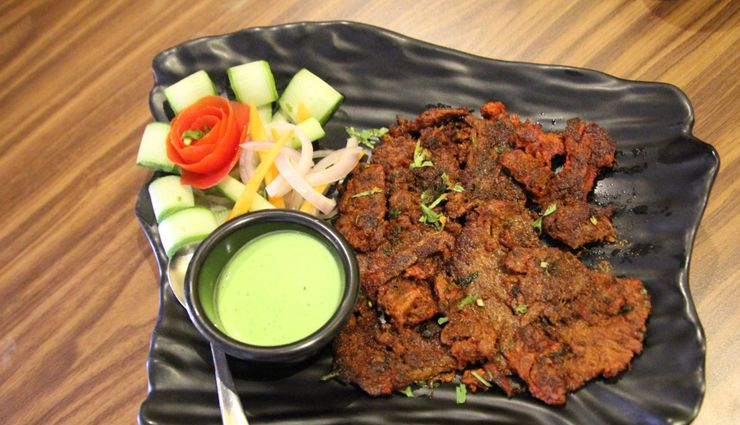 # Pathar-ka-Gosht

Not many will tell you about this, but Hyderabad offers a lip-smacking mutton option, Pathar-ka-Gosht. This popular lamb dish originated in Hyderabad. Pathar translates for stone in Hindu, and this delicacy is prepared in a stone vessel. Once the meat pieces are heated, the chef adds species and allows it to cook well. For preparing the ghost, they use a special Pahadi Patthar, which is carefully selected. Pathar-ka-Gosht is served hot with onion rings, mint chutney, and Indian bread.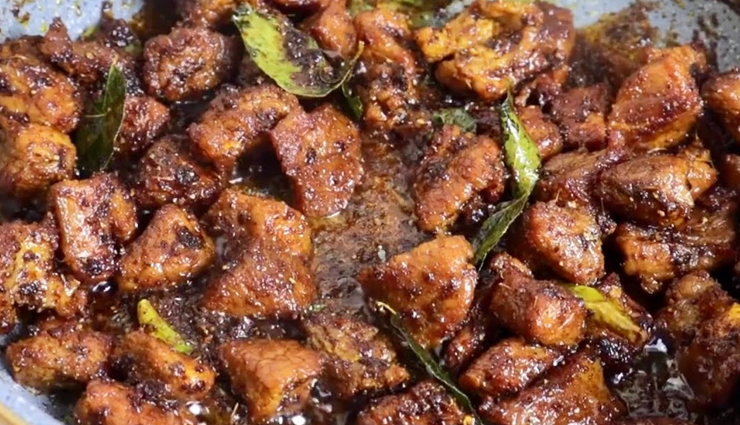 # Talawa Gosht

Also known as Hyderabadi fried chicken, Talawa Gosht (or Tala Hua Gosht) is a must-try. This Hyderabadi dialect is served with Khatti dal, rice, and roti. Talawa Gosht is prepared using mutton or beef and has basic flavorings. This non-vegetarian dish isn't rich in species, but it is the marination and method of cooking that makes it immensely flavourful. Until the meat is not kept for hours of marination, you cannot bring out that authentic taste.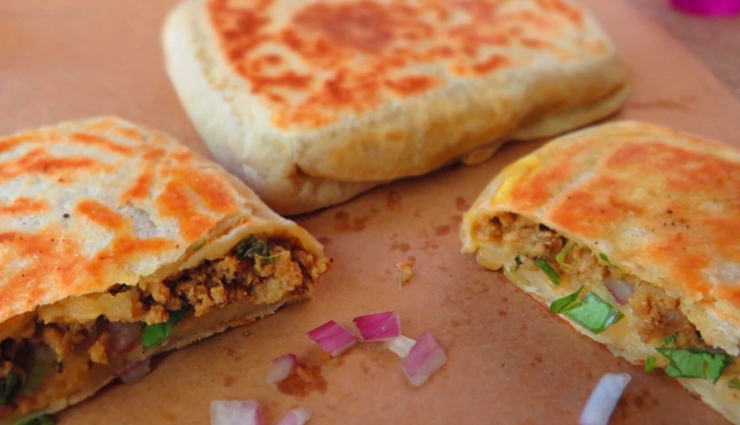 # Murtabak

Murtabak is a spicy folded omelet, just like a stuffed pancake. Depending on the location, the ingredients in Murtabak can change, but it is usually some vegetables and Keema inside an omelet. Murtabak is pan-fried and is popularly sold as a street food in Hyderabad.

A lot of hotels, restaurants, and street vendors in Hyderabad sell Murtabak, especially during evening hours. You can enjoy this delicacy with mint chutney and a cup of hot tea.