6 Beautiful Places To Explore In Jaipur
By: Pinki Thu, 22 Sept 2022 12:49:54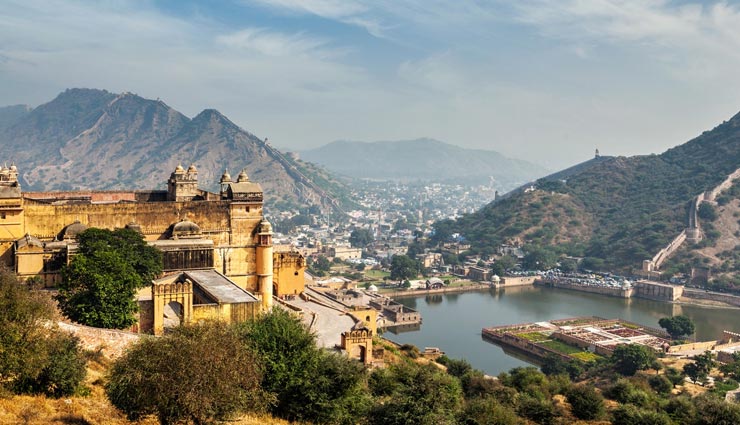 A visit to India is not complete without a stop in Jaipur. Jaipur is a regal wonderland of culture and legacy, rich with architectural jewels, and is affectionately nicknamed "The Pink City" for the pink color of its old structures. Here we have a list of the 6 most amazing places in Jaipur You must Visit.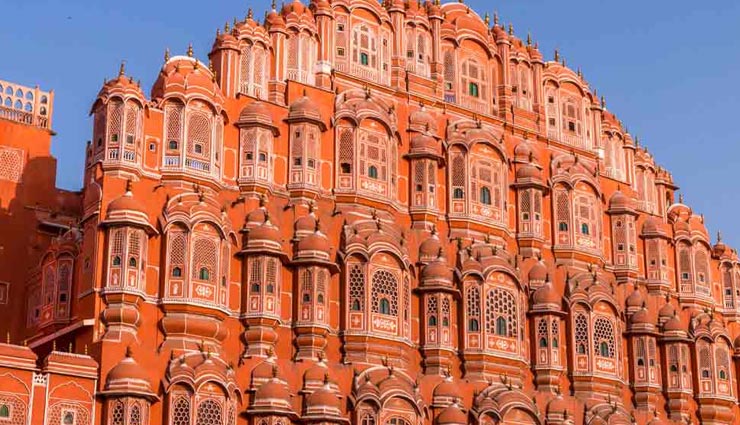 # Hawa Mahal

Hawa Mahal is a must-see site in Jaipur. It's a well-known landmark that's often used to represent the city. Hawa Mahal is a one-of-a-kind landmark in Jaipur notable for its 953 jharokhas (windows) that make up its front. It is a five-story edifice built by Maharaj Sawai Pratap Singh in the Rajputana style of architecture for the royal family's women to watch the daily activities in the city due to the prominence of the Purdah system at the time, they could not be seen.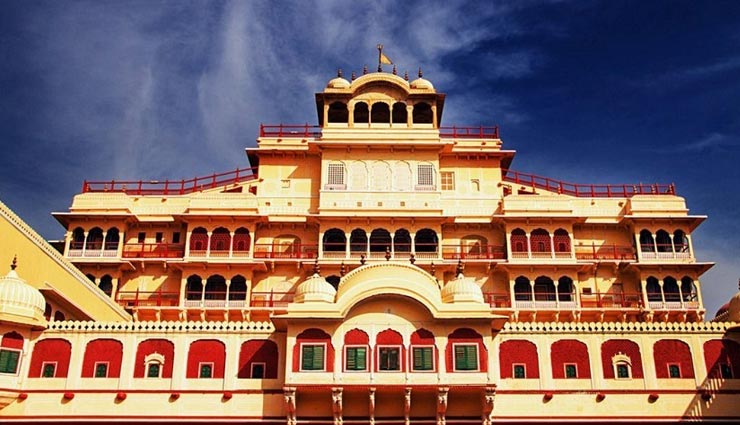 # City Palace

One of Jaipur's most prominent tourist attractions is City Palace, which is located in Jalebi Chowk. This must-see sight, which was built by Maharaja Sawai Jai Singh II, amazes with exceptional craftsmanship and artwork that reflects Rajputana and Mughal architectural aspects. The City Palace in Jaipur has extensive gardens, courtyards, halls, royal apartments, and art galleries. The City Palace's main attractions are its ornately decorated entrance gates, or Pol, which are very popular on Instagram. The palace is also open in the evenings and is well-lit for viewing at night.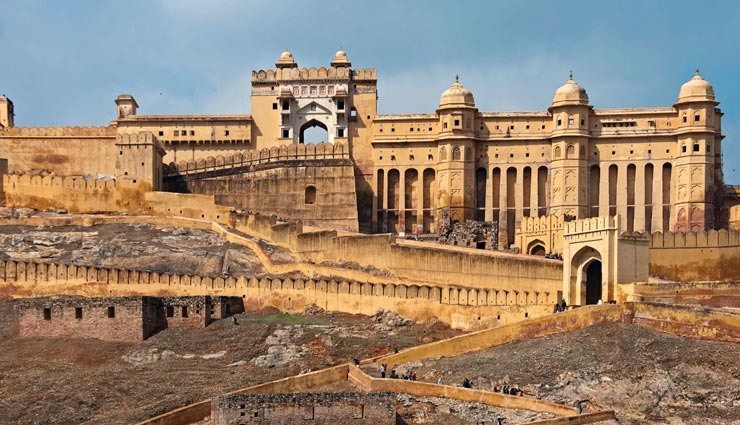 # Amer Fort

Amer Fort, one of India's best forts and a major tourist attraction in Jaipur, is a remarkable example of Rajputana and Mughal architecture styles. The fort, which was originally governed by Maharaj Jai Singh I, was designated as a UNESCO World Heritage Site in 2013 and is home to numerous edifices. The winter and summer quarters of Amer Fort, as well as its entrance gates (Pol), the most ornate of which is Ganesh Pol, are the fort's most notable features.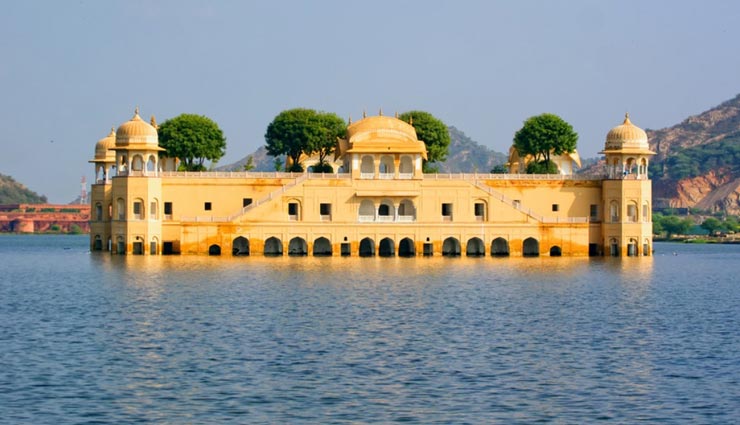 # Jal Mahal

Jal Mahal, another one of the most amazing places in Jaipur, is a sight to behold. Jal Mahal is a popular tourist attraction in Jaipur and one of the city's most photographed structures. It is located within Man Sagar Lake. It was built by Maharaj Sawai Jai Singh II and attracts visitors primarily in the evening when it shimmers with lights and reflects on the lake. Due to its location amidst the lake, Jal Mahal attracts a large number of seasonal birds, making it an excellent spot for birdwatching, particularly in the winter.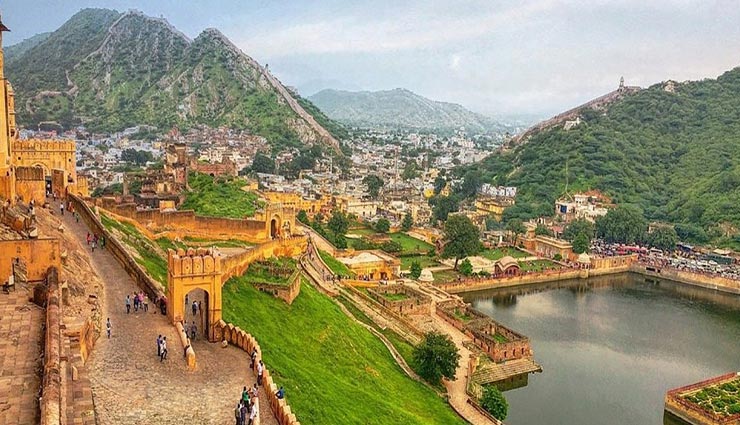 # Jaigarh Fort

Tourists and locals alike are drawn to the Jaigarh Fort in Jaipur, which can be seen from Amer Fort. The fort was built on Maharaj Jai Singh II's orders to store weapons and ammunition for the wars. The Jaivana Cannon, the world's largest cannon, is the primary attraction of Jaigarh Fort. Another draw is the fort's latticework windows, which allow a birds-ey perspective of the surroundings. Vilas Mandir, Aram Mandir, Laxmi Vilas, and Lalit Mandir are among the attractions in Jaigarh Fort.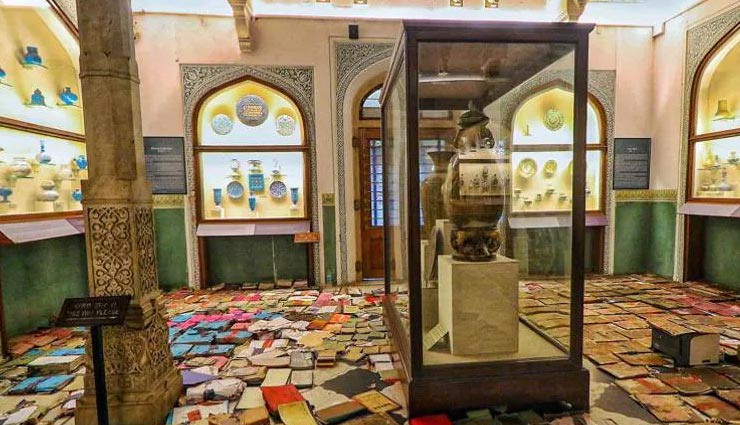 # Albert Hall Museum

If you enjoy architecture and art, you will enjoy your visit to the Albert Hall Museum in Jaipur. It is the oldest museum in Rajasthan and also acts as the state museum. Albert Hall's Indo-Saracenic architecture is the first thing you'll notice, and it's much more appealing when lit up in the evening.

The museum features a large collection of items from the Gupta, Kushan, Delhi Sultanate, Mughal, and British periods, including paintings, jewelry, carpets, ivory, stone, metal sculptures, and crystal works. An Egyptian mummy is the main attraction at the Albert Hall Museum.