6 Beautiful Places To Visit In Agra
By: Kratika Tue, 08 Nov 2022 4:43:05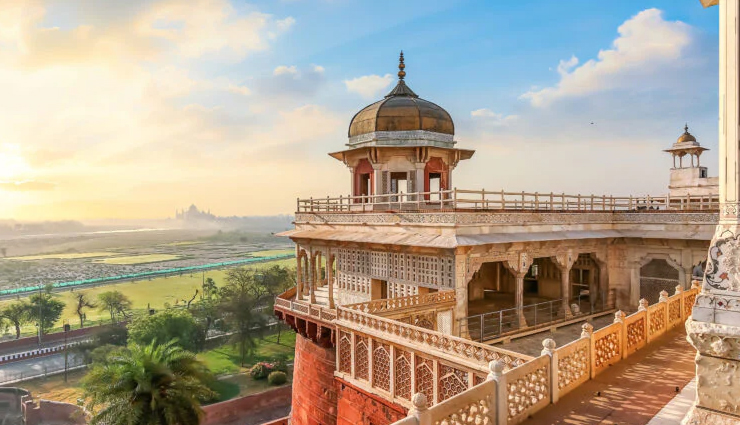 India is a country of outlandish experiences and Agra is its capital in this genre This age-old city provides a first-hand guide to India's distinct culture which can come as a surprise to many.

Frankly, Agra not the type of city you will fall in love at first sight. But, we are sure that after getting a good hold on its quirky vibe you will never want to leave. Why do we say that you ask? Well, that's because this venerable beauty is not only about top-notch Mughal structures and numerous UNESCO World Heritage Sites. It is also about compelling mayhems, cluttered streets, and a myriad of traditions and who doesn't love that?

Do you find that intriguing? Then, we are sure you will love Agra in Uttar Pradesh on a Taj Mahal or Golden Triangle trip. Planning a holiday in India soon? Very well then! We are sure that places to visit in Agra will come in handy. Just dig-in you travel birdies! Thank, us later!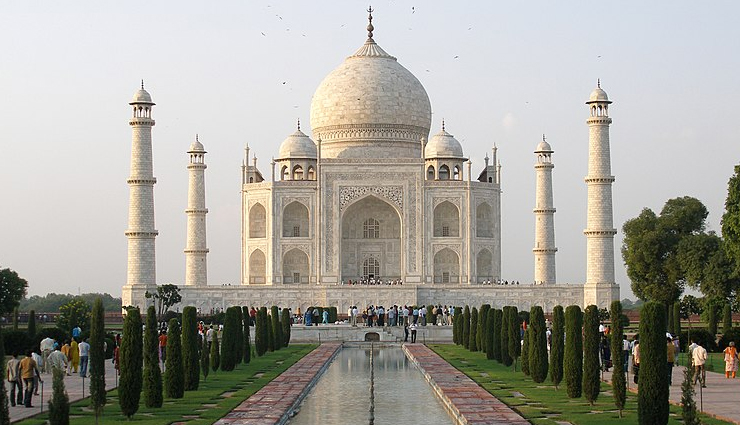 # TAJ MAHAL

Places to visit in Agra bring you to its prized possession and the very beloved Wonder of the World Taj Mahal. Despite being located amidst the hubbub of the maddening crowd, Taj Mahal is one such amazing travel destination in India that still bestows tranquility.

There is mysticism in Taj Mahal's entourage that is very much capable of leaving you gasping for air. We know for a fact, your first few seconds in its patronage will be completely devoted to its aura. And, the moment you will be in your conscious again, you will want to explore every nook and cranny of this man-made beauty.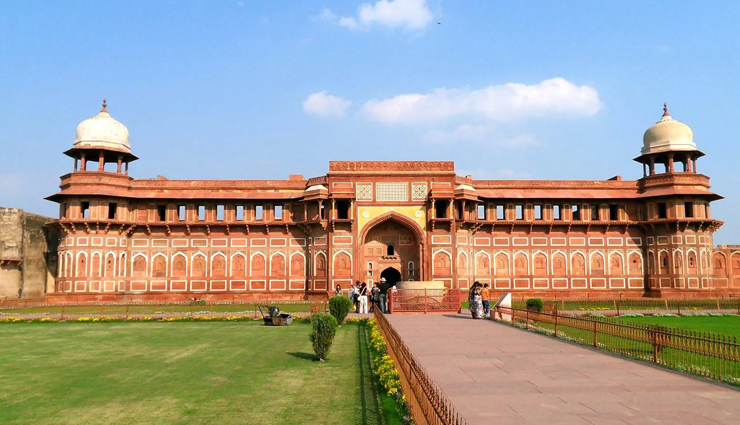 # AGRA FORT

Home to Mughal royalties and an absolute eye-candy to the travellers worldwide, Agra Fort is the destination you don't even know you deserve on your iconic tour to India.

High walls, mighty towers and overwhelming architectural style are Agra Fort's top assets making it the symbol of power, strength and resilience that it is today on any North India trip. It is one of the finest creations of the Akbar that still manages to astonish travellers even after 366 years of its existence. Plus, if you end up in Agra on a Friday, then, it is one of the top places to visit in Agra on Friday even above Taj Mahal. Woohoo!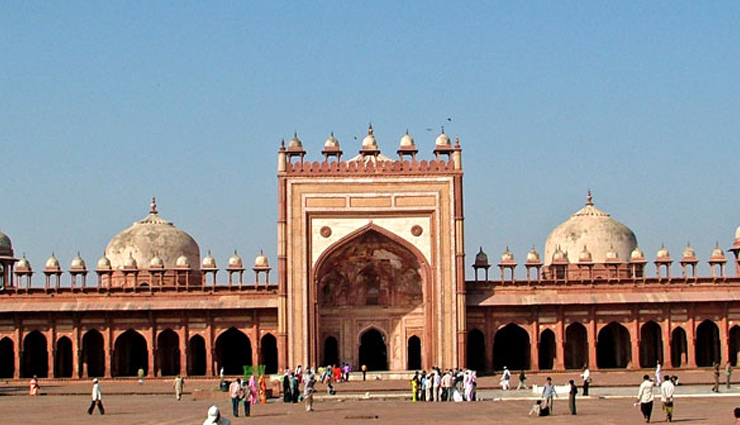 # FATEHPUR SIKRI

Are you a fan of Mughal architecture? Does the idea of a fusion fort-complex excite you? Then, hop on any conveyance you find and travel 40 km eastward to witness the prowess of a sandstone wonder built out of love and devotion on the timeless Golden triangle itinerary.

Famous for its elaborate architecture and a cloud-tearing 54 m high gate, Fatehpur Sikri is the city of victory built by Emperor Akbar. With countless structures inside showcasing the best of the Emperor's capacity, Fatehpur Sikri is also known to the world as a revered spiritual site.

There are tales of past wrapped around the scenic pleasures of here. It is like walking in history with inclusivity a little amplified. Well, seems like a valid of a reason for it to shine so bright on the top places to visit in Agra list, don't you think?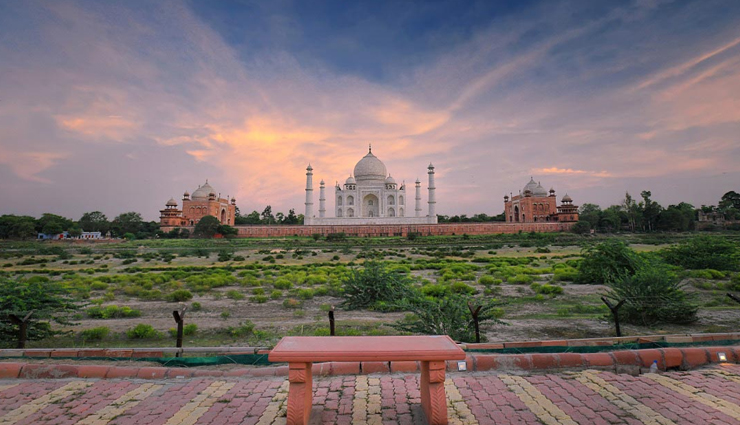 # MEHTAB BAGH

Next up on our places to visit in Agra list is a garden that is known for its contribution to time immemorial. Come take a leisure walk through the moonlit pleasure garden of Mughal dynasty also famous as Mehtab Bagh to concrete your cultural tour in India.

Located north of the Taj Mahal and Agra Fort complex, Mehtab Bagh is the breath of fresh air after the historical burnouts in the structures nearby. Although this lush green garden holds equal importance in the pages of history, its existence today is more as a peaceful remembrance and as a pivotal spot for photography.

This beautiful garden that locals know today as a popular picnic spot was once the site of the mirror image of Taj. Historians believe that a black Taj Mahal was to be commissioned here by Emperor Shah Jahan as his own mausoleum. Well, as much as we wish for the past to be rewritten for Black Taj, Mehtab Bagh today is an unfinished dream that needs all your attention.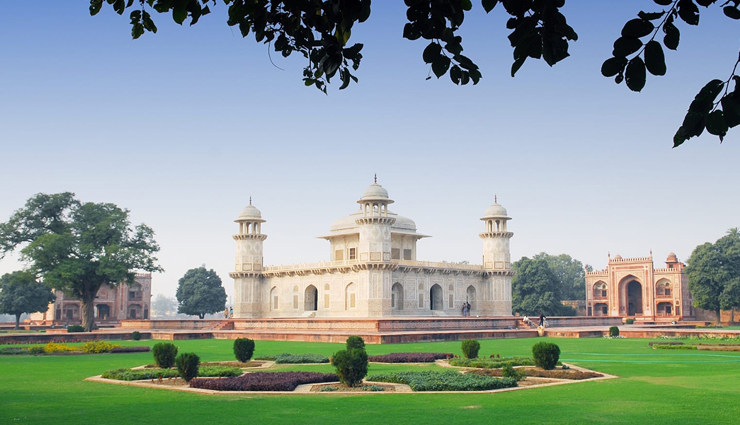 # The tomb of Itimad-Ud-Daulah

Do you wonder what gave Emperor Shah Jahan the idea of using ivory-white marble instead of red sandstone for the creation of his structures? Yes? Then, have a glimpse of this beautiful mausoleum built by the Queen of Jahangir to find the missing piece of this puzzle.

Merging into the monochrome of the sky with the same undertones, the tomb of Itimad-Ud-Daulah is the very first addition to Mughal marble creations. The edifice is celebrated in history as a timeless gift from a daughter to her father. But foremost, it sets an example of how finesse sees no gender.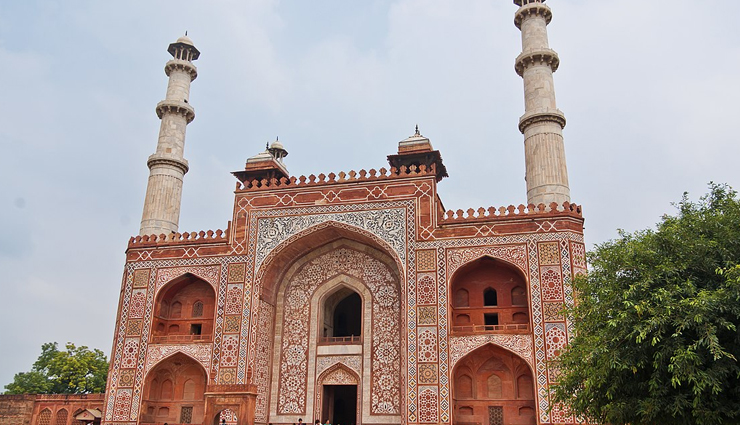 # SIKANDARA FORT

Agra is all about the Mughal dynasty. So, it makes absolute sense to have it as the burial ground for Akbar the great too.

Welcome to Sikandara, a place where the remains of the greatest emperor of India reside till date. Historian believes that this edifice is the reflection of Akbar's personality and probably one of the best places to visit in Sikandara Agra.