6 Buddhist Heritage Places You Can Visit In India
By: Neha Fri, 06 Jan 2023 1:34:06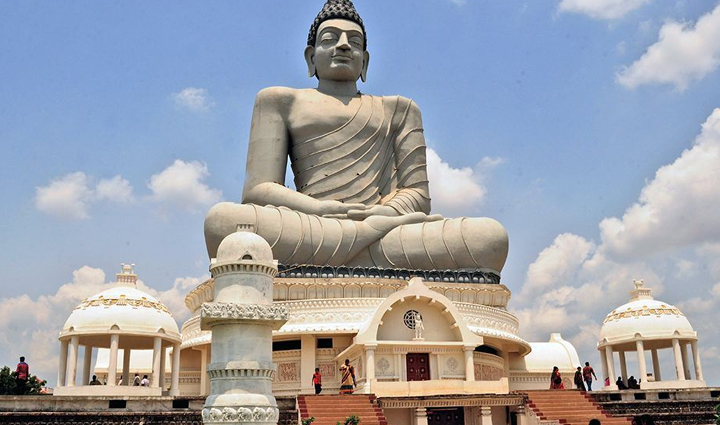 Buddhism has begun to spread across Odisha after the invasion by Emperor Ashoka and the legendary Kalinga War, after which the Emperor embraced Buddhism, which is a religion of peace. Many monasteries and essential Buddhist settlements were built in the state of Odisha, and the most peculiar thing about this was that all of these were mostly built on hills. Today, these settlements and monasteries are well-known Buddhist heritage sites.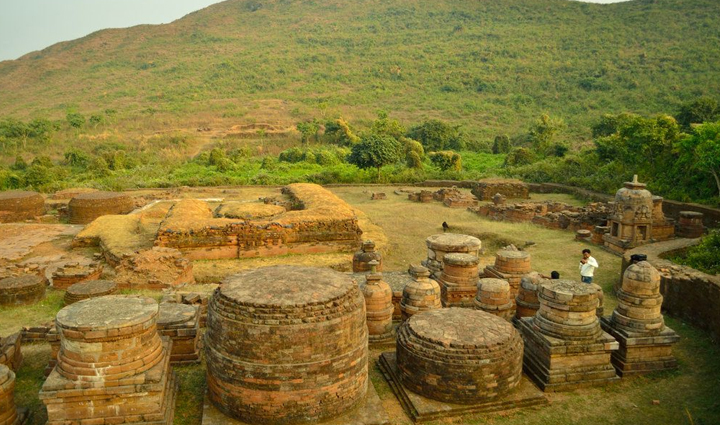 # The Diamond Triangle – Lalitagiri, Ratnagiri, and Udayagiri

One of the most popular Buddhist Circuit in Odisha, collectively known as the Diamond Triangle is situated about 100 Km from Bhubaneshwar. These include Lalitagiri, Ratnagiri, and Udaygiri, which are closely located to each other in Jajpur.

Lalitagiri is the oldest Buddhist site that has ruins of a monastery that was built in the 1st century AD. The monastery here was a centre for both Mahayana and Hinayana sects of Buddhism. This centre flourished till the 13th century. The ruins comprise the main stupa or Mahastupa, several Votive stupas, and prayer halls. Here the museum displays many amazing artefacts, which include statues of Lord Buddha, Tara, and Jambhala.

Udayagiri is another Buddhist heritage site located close to Lalitagiri. You can find the ruins of two monasteries at this place. There are remains of Mahastupas, excellent sculptures, and prayer halls. You can look at the great lion statue at the base of Udayagiri hill. Many native species of birds can also be spotted here.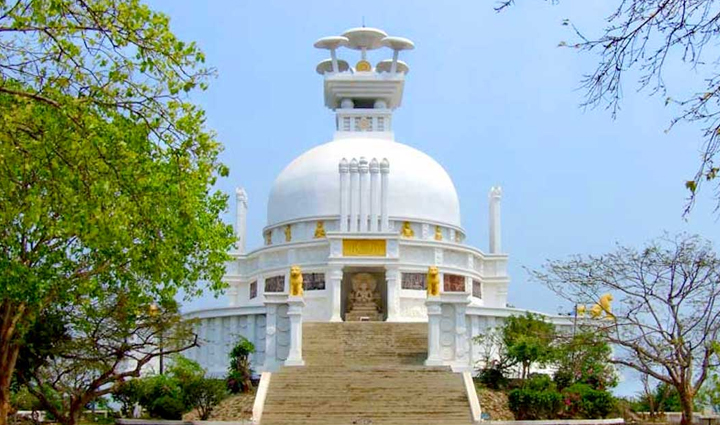 # Dhauli and Dhaulagiri

Another top Buddhist heritage site in Odisha is Dhauli. This Buddhist destination keeps an important place in the history of Odisha, as it is believed to be the place where the Kalinga war took place. One can find some of the most popular rock edicts of king Ashoka in this place. It is considered that the rock-cut elephant found here above the edict is the earliest Buddhist sculpture in Odisha. Here, there are many ancient rock-cut Buddhist monuments set inside caves and also some newer peace pagodas, which were built by the Japanese Buddhist Sanga during the 1970s.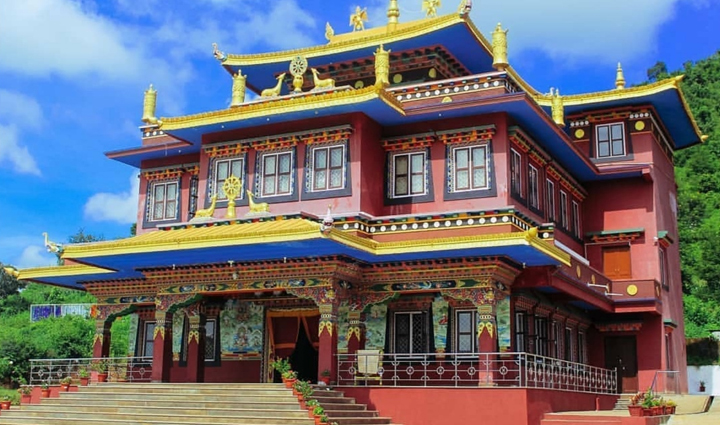 # Jiranga

Jiranga is known to be the little Tibet of Odisha in India. After the Chinese invasion of 1959, when the Tibetans fled their nation and came to India, a group settled here. The Padmasambhava Monastery was inaugurated here in 2010. You won't find ruins here in Jiranga, but rather a living Buddhist culture. You will be amazed by the beauty of this site.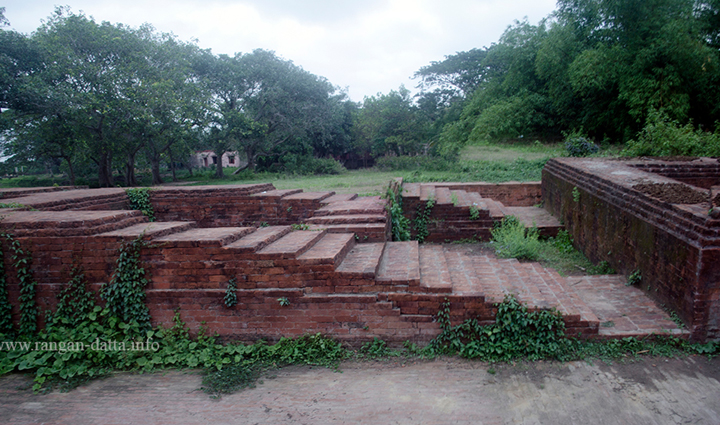 # Kuruma

Kuruma comes next in the list among the top 6 Buddhist heritage sites in Odisha. Kuruma is a quiet village near Konark where you can see the ruins of a Buddhist monastery, dating back to the 9th and 10th centuries. Today, you can see the remains of blocks, shrines, and a courtyard here. This Buddhist heritage site in Odisha is close to the coast.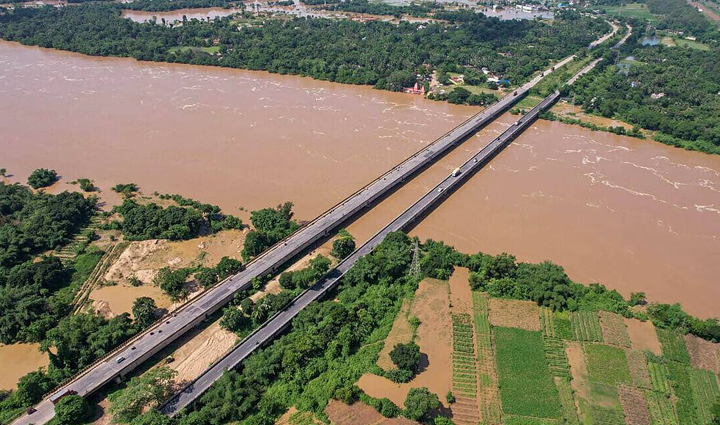 # Balasore and Bhadrak District

Balasore is a great place for tourists and a lot of tourist attractions like the Chandipur beach, Khirachora Gopinath Temple, ancient palaces, etc. make this place one of the most visited places in Odisha for travellers. However, what is least known about this place is its connection with Buddhism and Buddhist sites. Here, you can find the ruins of a Buddhist monastery and temple in Kupari. Many statues and Buddhist ruins can also be seen across the Balasore district, such as Khadipada and Soro.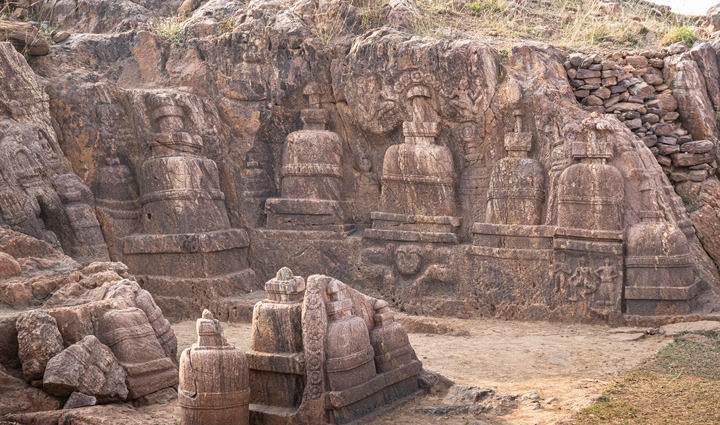 # Langudi

Odisha houses a lot of surprising Buddhist heritage sites. One of those is Langudi, which is in Jajpur. There are several monuments and ruins found on the top of a hill in Langudi. These ruins were identified as Pushpagiri. Some of the ruins here are the remains of rock-cut stupas, statues, rock-cut caves, and sculptures.