6 Delicious Food Of Gujarat You Must Try
By: Kratika Thu, 28 Apr 2022 9:04:19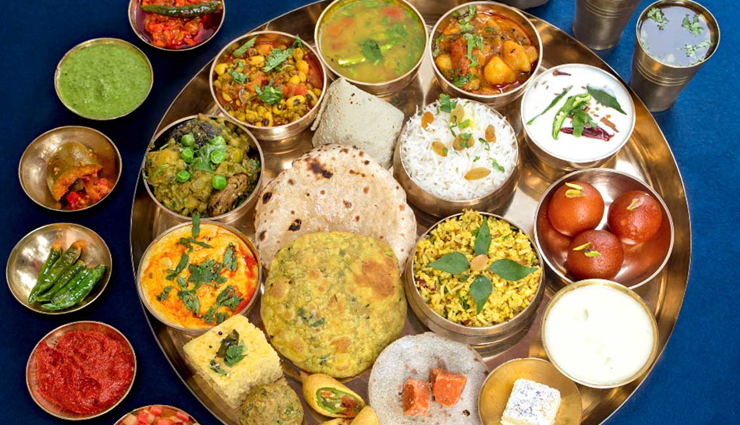 Gujarat state is world-famous for its vibrant festival Dance forms Garba & Dandiya and secondly for its ravishing Gujarati dishes. If you ever had a chance to visit Gujarat and not tasted the sweet and spicy Gujarati traditional dishes, then it's a waste. If you're who loves eating sweet in everything, then you will like Gujarati food as it is the uniqueness of Gujarati food that some amount of sugar is there in each dish.

Gujarati cuisines include variety of street food as well as sweet dishes.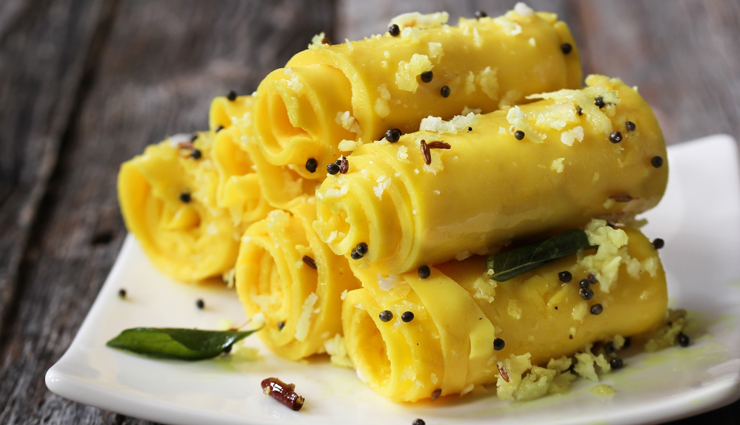 # Khandvi

Khandvi is the most popular snack in Gujarat. Made from gram flour batter consisting yogurt turmeric, and ginger paste. The batter is cooked and rolled into small pieces and served as a snack, either hot or cold. The khandvi dish is garnished with grated coconut, cheese, and coriander. Generally served with chutneys.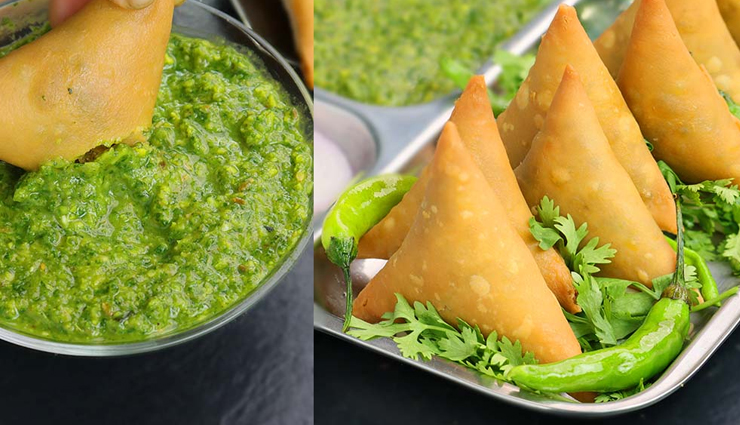 # Gujarati Samosa

Gujarati Samosa is a spicy treat that is not only popular in Gujarat but all over the country. The white flour batter is rolled in shape and stuffed with a filling of sauteed peas, sugar, and lime juice. Best to enjoy with a cup of tea.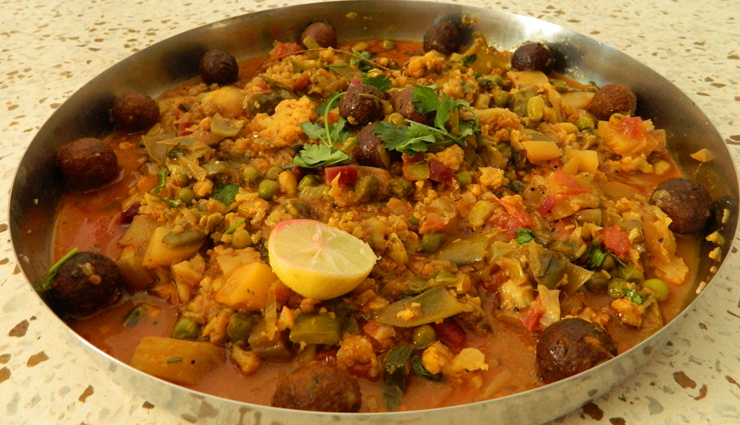 # Undhiyu

Undhiyu is a classical Gujarati dish made in an inverted clay pot. The dish is made from eggplant, muthiyas, potatoes, yam, green peas, bananas, beans, buttermilk, coconut, and spices. Undhiyu is a winter delicacy served with puris and shrikhand during Gujarati weddings.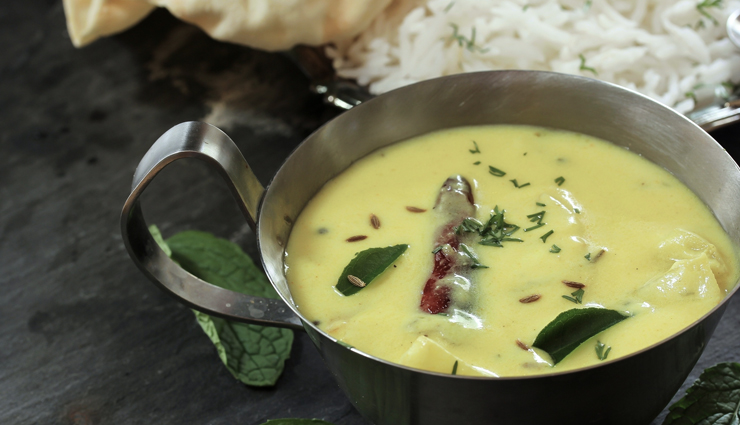 # Gujarati Kadhi

Gujarati Kadhi is a traditional summer staple prepared with plain yogurt or fresh curd. The curd is mixed with gram flour and a variety of spices like cumin seeds, mustard seeds, ginger, and chilli peppers are added and then cooked. Gujarati Kadhi has a subtle sweetness due to the addition of sugar or jaggery in it. It is garnished with coriander and served with rice or roti bread.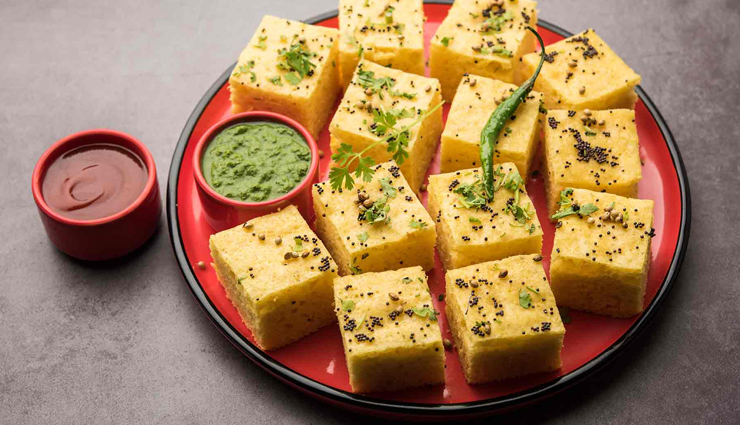 # Dhokla

Dhokla is the most popular, and a favourite vegetarian snack originated from Gujarat. This dish consists of fermented chickpea and rice batter, spices such as chilli and ginger and garnished with coriander, coconut, or chopped chillies. Different variations like semolina, rice powder, or cheese dhokla are also there. Dhokla is a low calorie dish.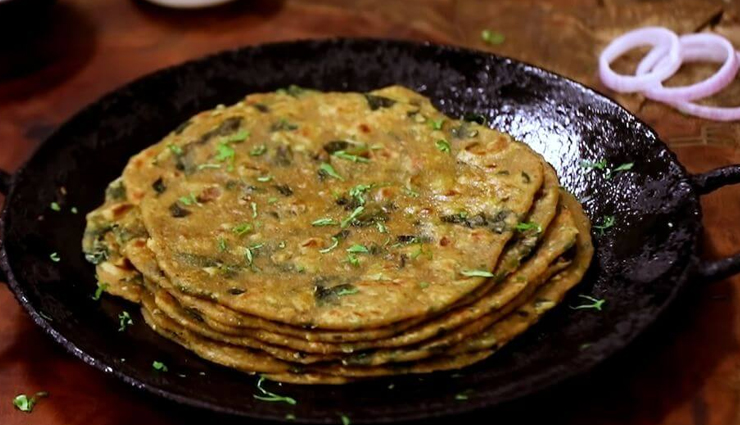 # Thepla

Thepla is a healthy flatbread made from gram flour, whole wheat flour, fresh fenugreek leaves, and spices. Thepla has many varieties such as fenugreek, spinach, amaranth, or raddish theplas. Theplas are served with fresh curd, pickles, or chundo.