6 Destinations That Foreigners Love To Visit In India
By: Kratika Wed, 20 July 2022 09:58:11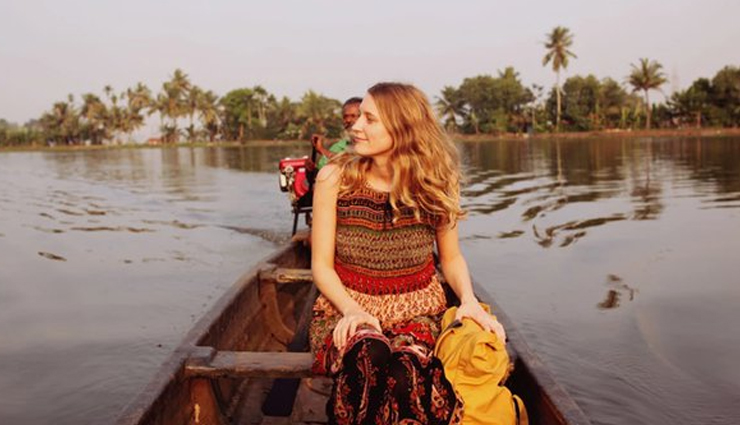 India has some of the best places to visit and explore, but its tourism industry lags behind that of other Asian countries. India is the 38th most visited country in the world by foreign tourists, with Chennai, Delhi, Mumbai, and Agra being the most popular travel destinations in India for foreigners. Apart from the ultimate list of India's wonders, the region of northeast India has recently become a popular tourist destination for foreign visitors.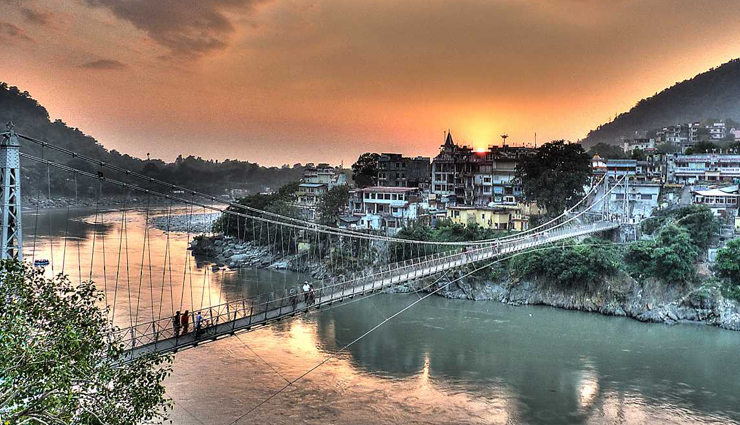 # Rishikesh

Foreigners flock to Rishikesh for three main reasons: rejuvenation, white water rafting, and meditation. Yoga and meditation are the two most important elements in rejuvenation. There are numerous ashrams, yoga centers, and even luxury rejuvenation centers to choose from. Foreigners are welcome to stay at many ashrams and receive spiritual healing. Yoga attracts a sizable number of international visitors each year.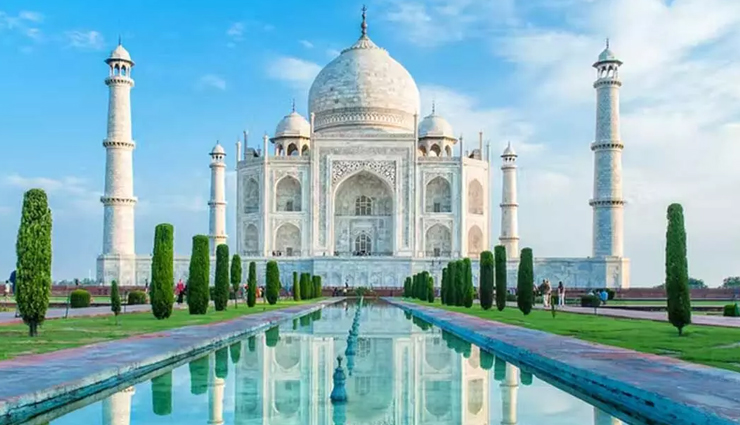 # Agra

Travelers have a desire to see all of the world's wonders in their lifetime. That undoubtedly includes the Taj Mahal in Agra, which is one of the most popular Golden Triangle tour destinations. The Taj Mahal, the Mughal Era's crowning jewel, is undoubtedly the most popular attraction, but other Agra attractions such as Agra Fort, Akbar's Tomb, Itimad-ud-Tomb, Daulah's Mehtab Bagh, Jama Masjid, and Fatehpur Sikri also attract a large number of foreign visitors, and it is one of the most popular travel destinations in India for foreigners.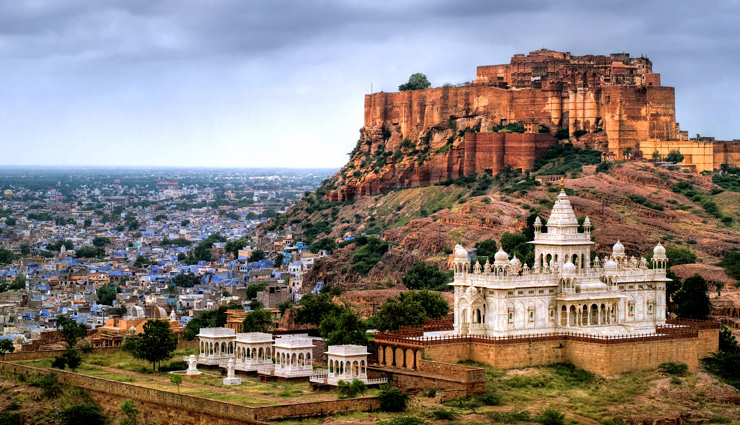 # Jodhpur – Jaisalmer

Jodhpur

Jodhpur's ethnic charm attracts visitors from all over the world. The ethereal 'Blue City' of India, known for its majestically constructed massive fort of Mehrangarh steeped in history, has always piqued the interest of foreign visitors seeking to discover India's quintessential historic gems. Apart from the gorgeous Rajasthani handcrafted art jewelry, ethnic clothing, and specialty souvenir items, tourists are drawn to the ancient Clock Tower, Jaswant Thada, and Umaid Bhawan Palace. Jodhpur's 'Blue' houses are a photographer's dream.

Jaisalmer

Jaisalmer is unquestionably one of India's most popular international destinations. The Jaisalmer Fort and the Thar Desert are two of the city's most popular attractions. Foreign tourists flock to the Thar Desert for its luxury desert camps, camel safaris, fire dances, and belly dances, among other attractions. Puppet shows, night music performances, and other cultural events are popular among culture buffs.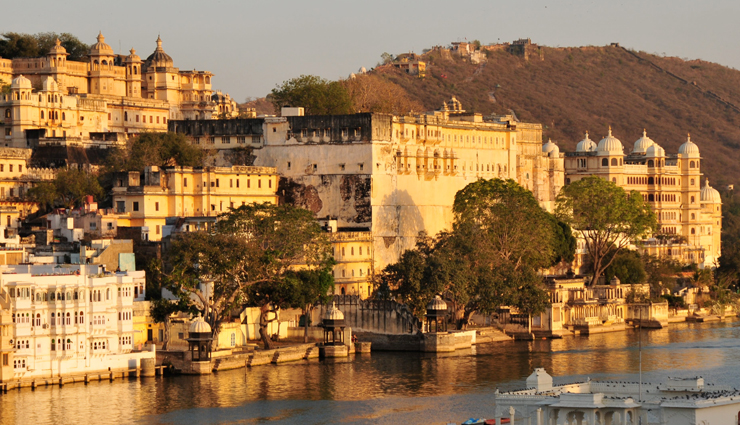 # Udaipur

Numerous foreigners with cameras can be seen photographing everything they see. Udaipur is a beautiful place to visit. Udaipur is a buzzing city with a plethora of tourist workshops such as art classes, cooking classes, and other activities.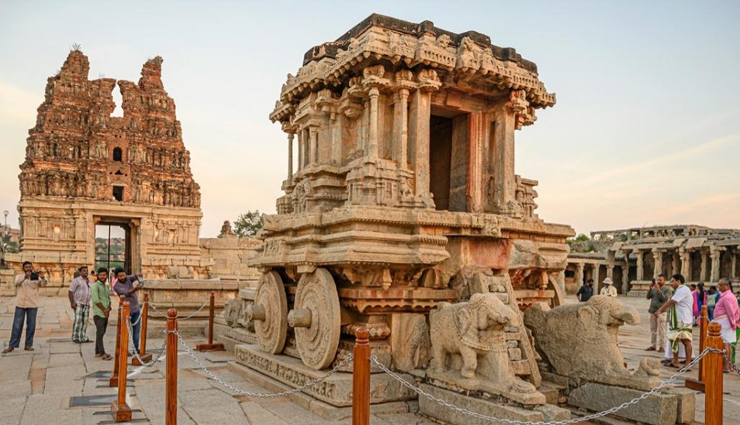 # Hampi

When a foreign tourist decides to visit India, he or she looks for the most unique places in the country that will enrich their trip. Because of their otherworldly appeal and stunning architecture, the celebrated UNESCO Heritage site, group of monuments at Hampi, are high on the foreign tourist radar. The most visited and revered in the foreign tourist circuits, as well as architecture and history aficionados, are Virupaksha Temple, Vijaya Vittala Temple, Stone Chariot, Krishna Temple, Royal Enclosure, Zenana Enclosure, and Hazara Rama Temple.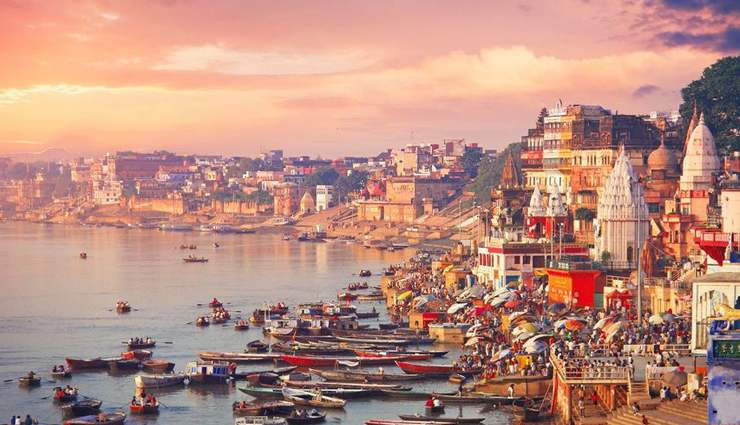 # Varanasi

Varanasi, India's most famous religious and pilgrimage destination, and a photographer's mecca in the west are visited by foreign nationals for a variety of reasons. Its unique ghats with awe-inspiring evening aartis, sunrise and sunset boat rides in the holy waters of the Ganges, the sights of Indian mystics and sadhus performing yoga and meditation, its old-world charm, and the transformative experience of witnessing Indian culture at its most vibrant are just a few of the attractions.