6 Luxury Resorts For Amazing Stay In Mahabalipuram
By: Neha Thu, 26 Jan 2023 6:06:06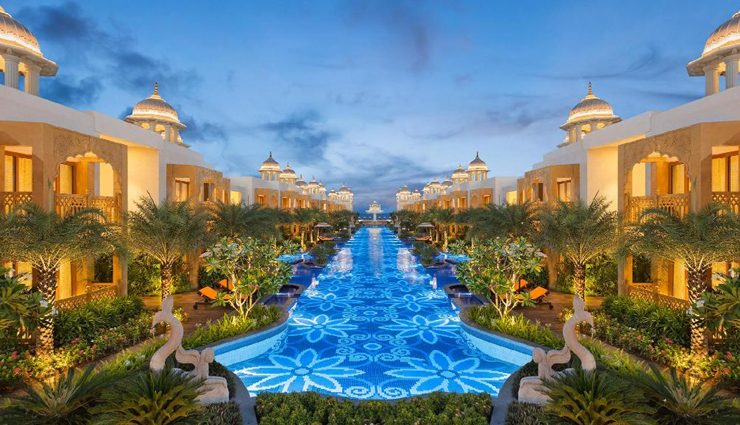 Mahabalipuram or Mamallapuram is an ancient town that overlooks the Bay of Bengal. The quaint seaside city is famous for its rock-cut Dravidian temples and living museum that exhibit south Indian culture. This 6th-century world heritage site of UNESCO, exhibits exquisite stone statues, the seashore temple, the famous five Rathas, an eighth-century Granite shrine, and so much more. But, before you start your exploration activities, park your baggage at a good resort in Mahabalipuram or Mamallapuram. Here you can unwind and relax later on.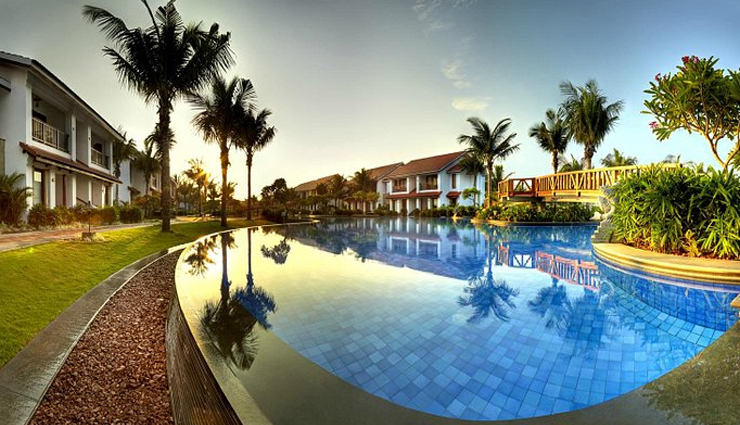 # Radisson Blu Resort Temple Bay Mamallapuram

The beach front resort is located on the beach at 57 Kovalam Road, in Mamallapuram, India. The comfort of the visitor is priority here, and they can relax after a massage or a spa. People can book aesthetically appealing and safe air-conditioned chalets with the pool or sea view from a private balcony.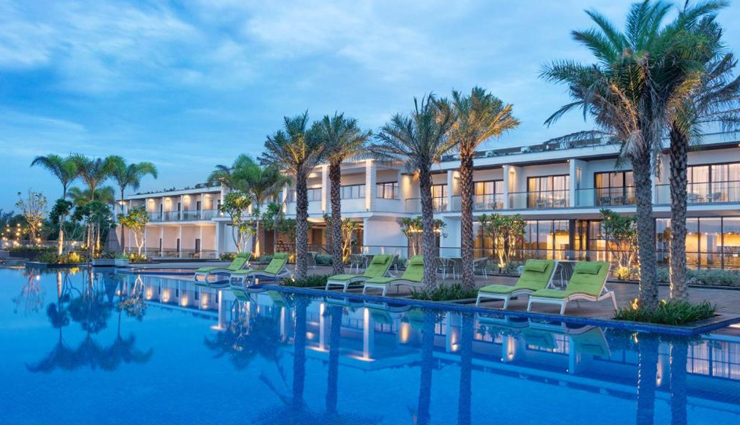 # Sheraton Grand Chennai Resort & Spa

The resort in Mamallapuram is situated at 280, East Coast Rd, Vedanamelli, Chennai, Tamil Nadu-603104. The property is a stone's throw away from The Madras Crocodile Bank, also called the Reptile Zoo. The resort regally stands near the beach and is very close to the Dakshina Chitra heritage museum.

The upscale hotel offers polished rooms with fabulous terraces and attractive balconies overlooking a private and free beach. The rooms have mini-fridges, flat-screen televisions, free Wi-Fi, coffee making, and tea making facilities.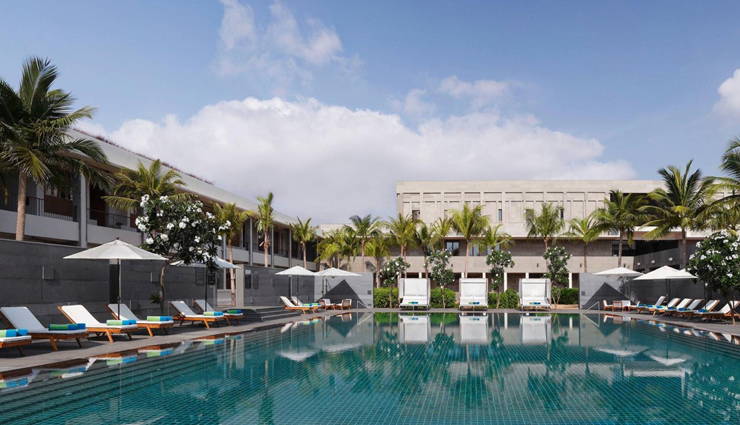 # Inter-Continental Chennai Mahabalipuram Resort

Inter-Continental Chennai Mahabalipuram Resort, is an IHG Hotel is situated at Post Office, No. 212 East Coast Rd Nemelli Village, Perur, Chennai, Tamil Nadu-603104. Wide, chic, and clean rooms with all the comforts greet the visitor with warmth and great room service.

This resort in Mahabalipuram (Mamallapuram) is located in a beautiful area and has a glorious view of the beach. It takes a few minutes to reach the Tiger Cave rock-cut temple and the Madras Crocodile Bank Trust.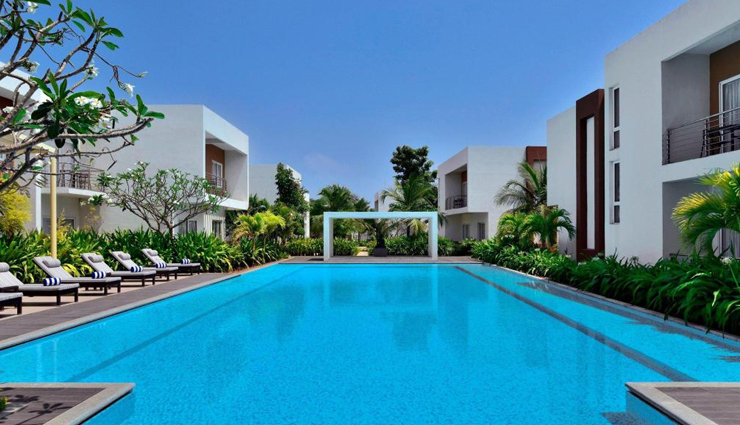 # Four Points by Sheraton Mahabalipuram Resort & Convention Center

The resort is situated at the Omr- Ecr Junction Point, Poonjeri, Tamilnadu-603104 Mahabalipuram, India. Customer is a priority in this resort, and hygienic and health-related measures here ensure health and safety.

This resort in Mahabalipuram (Mamallapuram) has a fitness centre to help you unwind and stay fit even during your holidays. The outdoor swimming pool keeps you cool and rejuvenated at all times. Moreover, the resort premises have free Wi-Fi access. Air-conditioned rooms are comfortable and come with a balcony.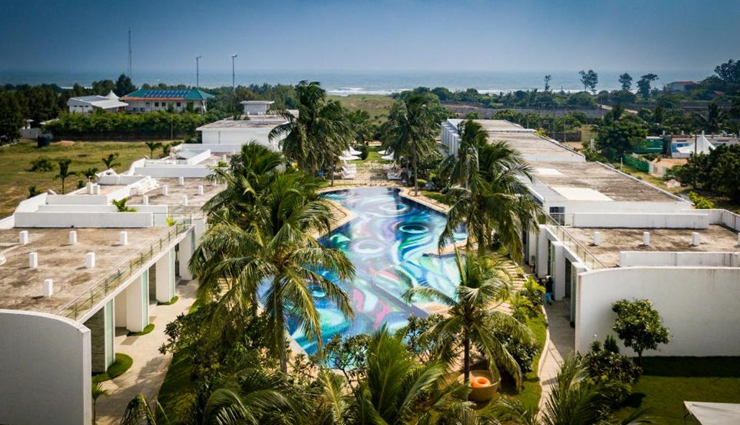 # Grande Bay Resort and Spa Mamallapuram

This is a great resort in Mamallapuram to head to if you are two persons travelling together and want to have a relaxed and peaceful holiday. The hotel has a great ambiance and is situated at the Kovalam Road (Off ECR), Mahabalipuram, 603104 Mahabalipuram, India.

The resort is about 200 meters from the Mahabalipuram beach. You can order the tastiest dal makhni, fish tikka, and dal tadka here.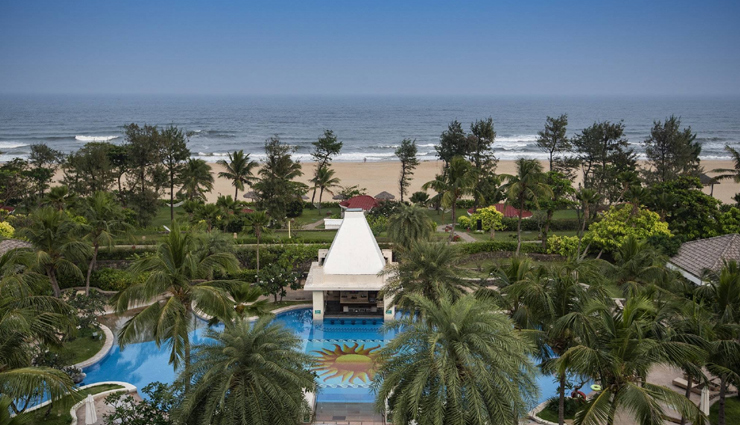 # Taj Fisherman's Cove Resort & Spa in Chennai

This sea-view beach Front property in Mamallapuram has a fantastic location. It is present at the Covelong Beach, Kancheepuram District-603112, Mahabalipuram, India. You can book a deluxe room with a view of the beautiful extensive green and colorful garden at this 5-star luxuriously well-maintained property.

For a better view of the seas, the premium sea view villa here is the place for you. The property does not stop the pets from staying here. Now, you can carry your furry friend here with you for a holiday!
Tags :