6 Mesmerizing Places To Visit In Nagaland
By: Kratika Fri, 03 Sept 2021 6:51:21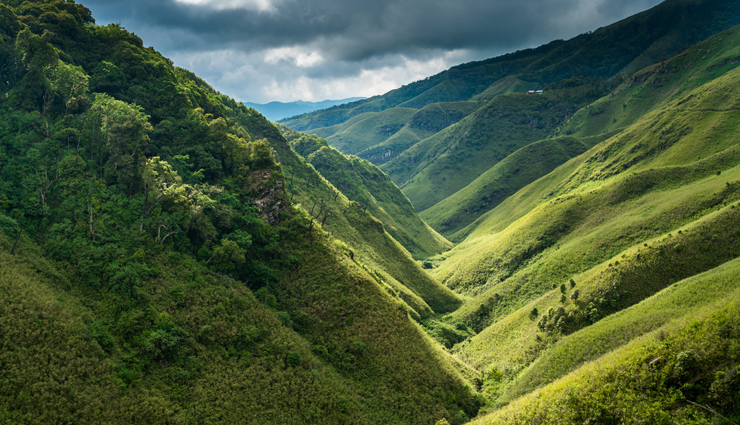 Right from their excellent handloom to their bizarre sense of wardrobe, from their headdresses to their queer taste in food and their choice of trophies in the form of animals' skulls to their vibrant festivals, Nagaland has always been one of the most unique states in India. A culturally rich land filled with colors and unprecedented traditions, this not-so-famous state is definitely an exciting destination to explore.

Every nook and corner of Nagaland has a surprise waiting for you; the incredible marks of Christianity, the unexpected influence of Hinduism, and the well-known legends that are famous beyond Indian borders make this state a truly mesmerizing place that deserves everyone's attention. So, here we are again, talking about the fascinating lands of Nagaland.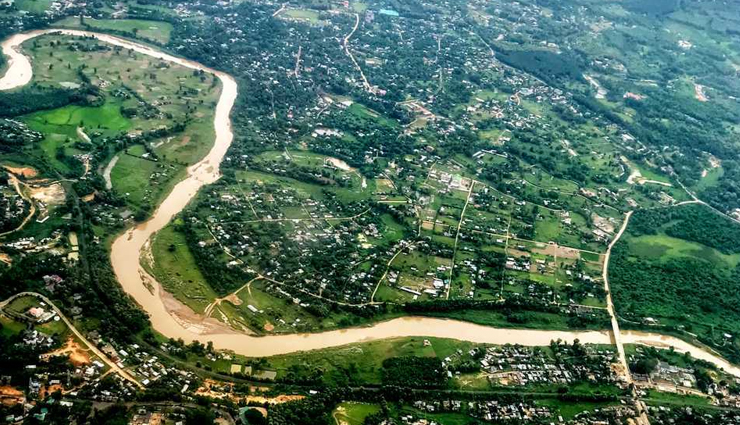 # Dimapur

Reckoned to welcome you to Nagaland, Dimapur is officially the entry point of the state. It is a well-planned town which has scenic landscapes and excellent road conditions. The town gives a myriad of opportunities to history buffs and nature lovers. One of the most attractive places in Dimapur, Kachari Ruins were built in the 13th-century, which are evidence of the Ahom invasion of the region. The lovers of nature are surely going to love Dimapur as it will take them on an unforgettable journey.

Some of the best places in Dimapur that are known for their spectacular landscapes are Kuki Dolong Village, Nichuguard Village, Seithekima Village, Chumukedima, and Medziphem. These tourist destinations in and around Dimapur are ideal for visitors as they are quiet and far away from the hustle and bustle of the city lives.

To witness the culture of various tribes like Lotha, Angami, Sumi, Chakehsang, Ao, Sangtam, Zeliang, and Rengma Pouchury, Diphupar is one of the places in Nagaland. This town reflects authentic Nagaland in all its glory and it is the only place in the state that has an airport. Other than the previously mentioned attractions, there is Ao Baptist Church. Zoological Park, Nagaland Science Centre, Diezephe Craft Village, Rangaphar Reserve Forest, Green Park, Shiv Mandir, and Intanki Wildlife Sanctuary.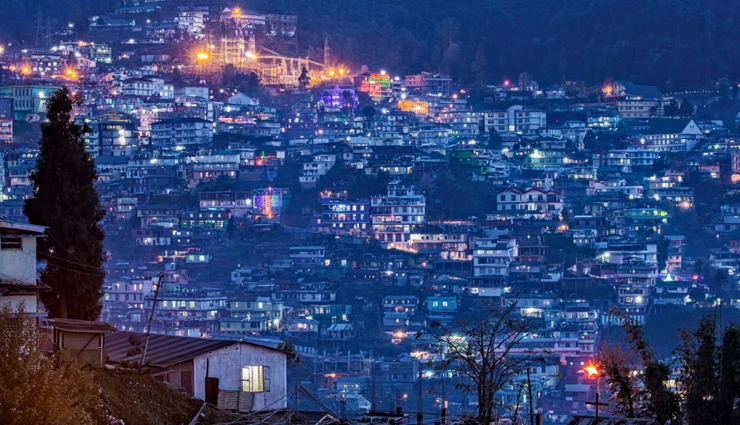 # Kohima

Undoubtedly the most charming place to visit in Nagaland, Kohima is the capital city of the state. Kohima has turned into a commercial hub over the years but still, it hasn't lost its natural charm and remains one of the most charismatic tourist spots in Nagaland. With a perfect mix of modernity and ancient charm, Kohima has become a landmark for the state.

Kohima has several scenic viewpoints; It also takes you back to the time of the Second World War. This place gives an opportunity to have a peek inside the life of the local Angami tribe who predominate this region. Kohima is a perfect amalgamation of history and culture, and it is the place to surely explore while you are in Nagaland. The most famous attractions here are the Japfu Peak and the Puliebadze Peak.

To entertain history lovers, there are abandoned villages, ancient ruins, graveyards, and broken pottery all over the place located on the other side of Kohima known as Tseminyu. And to entertain the regular visitors there tourist attractions like Naga Bazaar, Kohima State Museum, Kohima War Cemetry, Kohima Zoo, and Deputy Commissioner's Bungalow.

# Mokokchung

Home of the Ao tribe, Mokokchung is often regarded as the most lively and beautiful district in Nagaland. Gradually becoming a hotspot for tourism in Nagaland, Mokokchung is known for its rich traditions, festivals, and hospitality. One of its destinations is highly regarded as being a paradise for nature lovers, which is known as Longkhum.

With Rhododendron sprinkled all over the hills, the pristine environment of Mokokchung will make you fall in love with this place. This place is also popular for a sect called Limapur that practices animist religion and for its ethnic handloom and handicraft. The first place founded by Ao when they entered Nagaland from Chungliyimti, Ungma is yet another tourist attraction in Mokokchung district.

Ungma is often regarded as the living museum of the Ao tribe. Widely popular by the name of festival village, Chuchuyimlang is a tourist village that you may also visit. This village celebrates the festivals of Ao Nagas with great joy. Apart from these places, travelers can also check out Mokokchung Park, Mokokchung District Museum, and Changtongya.
# Mon

An interesting land to visit in Nagaland, Mon is the land of the Konyak Nagas. Mon is a fascinating place to be in Nagaland as it is famous for its people who ink tattoos on their faces, blacken their teeth, and hunt for their heads. The Konyaks practice agriculture as they believe that they are the descendants of Noah.

There are many interesting things around Mon like if you happen to be in the biggest village in Mon district, Longwa, which shares a border with Myanmar, you can have half of your body in India and the other half in Myanmar. Another major attraction in Longwa is the chief's house where he resides with his 60 wives.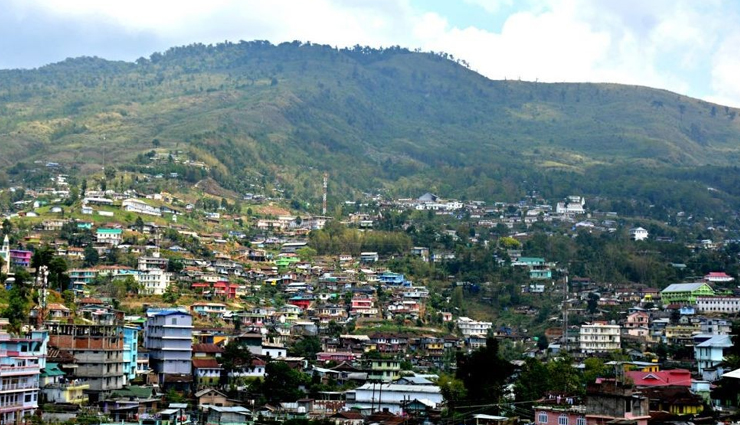 # Wokha

Peppered with orchards, covered with colorful flowers, and fringed by rivers and hills, Wokha is nature's spectacular gift to Nagaland. Around 4 hours of a journey away from Kohima, this place is the perfect destination to see and bask in the glory of nature. Known to offer splendid views of a dam on the Donyan River, a tourist village above Riphyim is a major attraction in the Wokha district.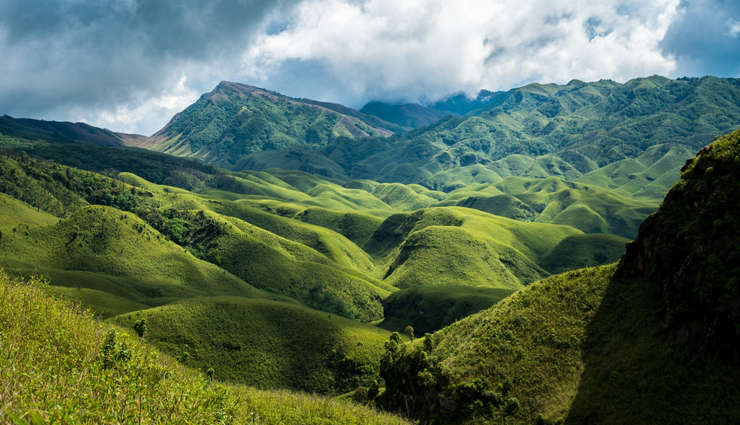 # Dzukou Valley

Located at a distance of around 30 kilometers from the capital of the state, Kohima, Dzukou Valley is blessed with absolutely mesmerizing beauty. Popular as the best trekking circuit in the country, the gorgeous Dzukou Valley is a trekker's delight. This valley is similar to the Valley of Flowers in Uttarakhand and It is one of the famous Nagaland tourist places.

Spring is the season when the whole valley is dotted with flowers and looks heavenly, and hence, it is the best time to visit Dzukou Valley.