6 Most Amazing Offbeat Places To Explore In India
By: Kratika Mon, 08 Aug 2022 11:45:28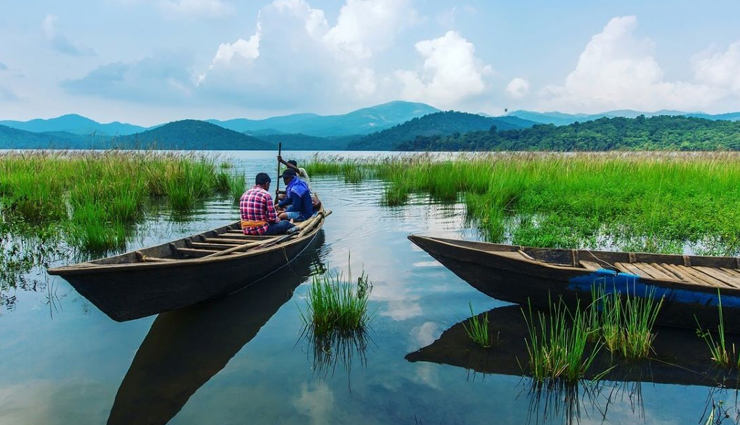 INDIA IS THE SEVENTH largest country in the world, and has one of the oldest existing cultures. There are so many amazing places to visit in India that it would take several lifetimes to see them all. After five years of travel in India, I still feeling I am scratching the surface of travel and tourism destinations. Yet so many people go to the same places: Delhi, Agra, Jaipur, the Taj Mahal, and Goa. There are so many amazing offbeat places to see in India! Listed below are just some of them.

There are also just as many good reasons to visit offbeat places in India. It bolsters the local economy and encourages local entrepreneurs, especially women (when it's well managed), it can involve the entire community, and it eases the burden on overly touristy areas. Plus, it gives tourists a more authentic cultural experience and an opportunity to transcend typical tourism and really get to know the local people and culture. So next time you travel in India, and are looking for the best places to visit in India, please take a responsible tourism approach to India and consider some of these on the list.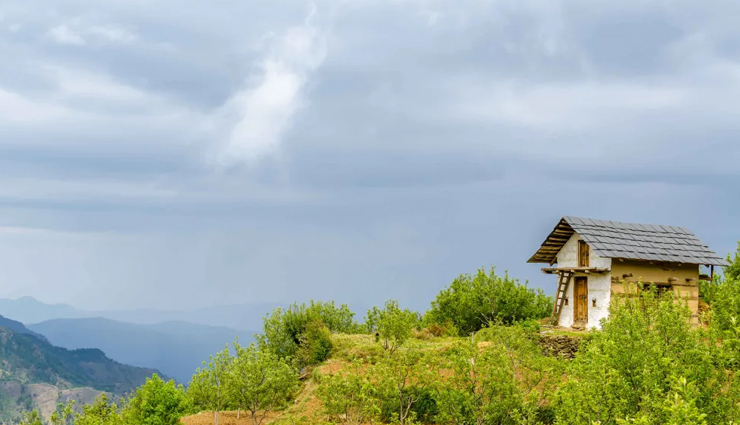 # Thachi Valley, Himachal Pradesh

Thachi Valley is a little known region in Mandi District of Himachal Pradesh. It is blessed with the magic of offbeat places to visit in India, there are no tourists to be seen, no shopkeepers trying to sell them souvenirs. The joy of exploration lies exactly in places like Thachi Valley, where nature reigns supreme and the only sounds that you hear are of nature itself – rather than the honking of horns!

Among many ancient temples in Thachi, the Bithu Narayan Temple is the presiding deity of the valley. The architecture was beautiful and the wood carvings on the small temples looked very intricate. The unforgettable thing here was the 11 headed stone statue of Lord Vishnu. We were among the towering deodhar trees and the aroma of nature was refreshing.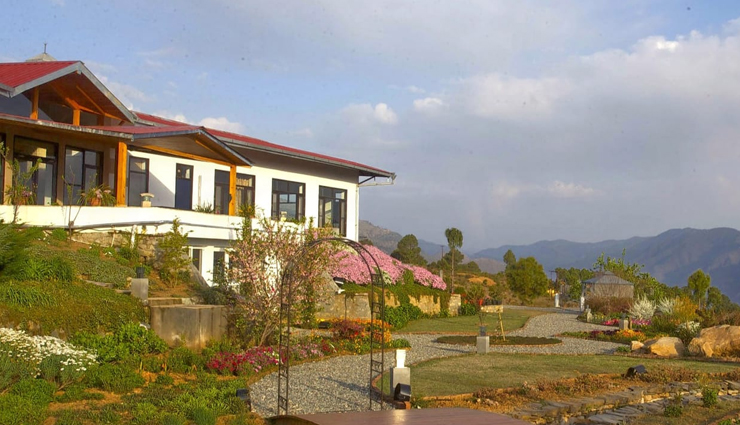 # Kumaon Village homestays, Uttarakhand

Kumaon is a world of its own. There's so much vivid beauty to savour that it makes you want to live in the mountains forever. Well, I got to experience the true-blue Kumaoni village life at a couple of authentic homestays in Almora district.

My sojourn at Deora village was exceptional in many ways. My homestay was the traditional double storey Kumaoni house with two rooms and a porch on the first floor, the kitchen and the cattle space were underneath. It was a small, basic room with just a bed. The porch had a nice, cozy lounge space with some books on the shelf and a traditional fireplace called Bukhari. Contrary to what I was used to, the bathroom was a little away from the house. The doors and windows of all Kumaoni homes are vivid blue or green.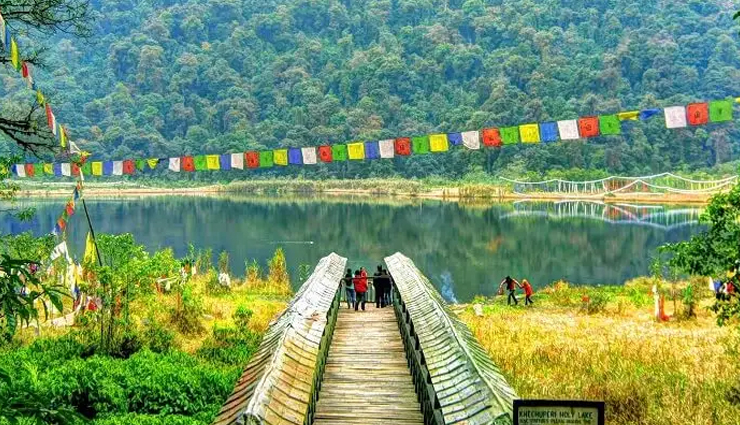 # Khecheopalri Lake, Sikkim

Sikkim is a small Indian state bordered by Nepal to the west, Bhutan to the east, and Tibet to the north. It has historically been separate from India and still feels more like the former Himalayan kingdoms nearby than India itself.

Sikkim is home to many mystical places, including Khecheopalri Lake. Local Buddhists and Hindus alike consider Khecheopalri Lake to be sacred. The lake water is said to have curative properties and can only be used for rites and rituals; no bathing, fishing or other recreational activities are allowed.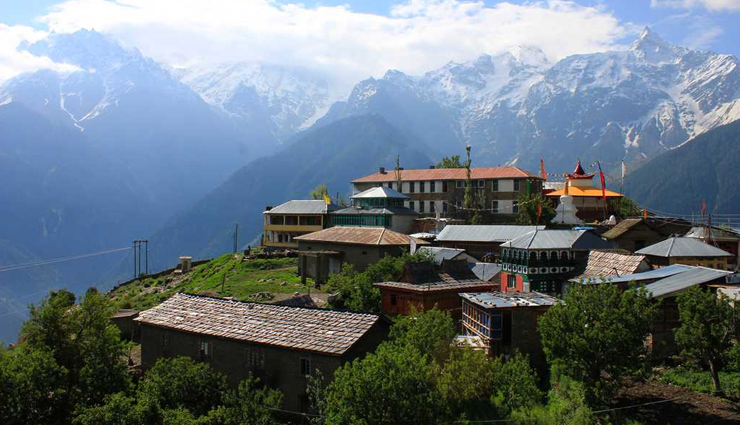 # Kinnaur, Himachal Pradesh

If I close my eyes and think of one place that can make me happy even when I am not present there, it has to be Kinnaur.

A lesser frequented district in Himachal Pradesh, Kinnaur is primarily known for its apple orchards, dangerous roads, deep gorges, and beautifully carved, intricate wooden temples. Very different from other touristy districts, Kinnaur has a distinct culture: It is a mix of Buddhism and Hinduism.

Some villages worship trees and even protect trees and cordoning of Van vihars. Some worship 'local goddess' idols, which are brought out only during public fairs and processions. The temples are built in wood and are exemplary examples of craftsmanship. Especially the famed Badrinarayan temple of Batseri and the Chandrika Kothi temple in Kalpa.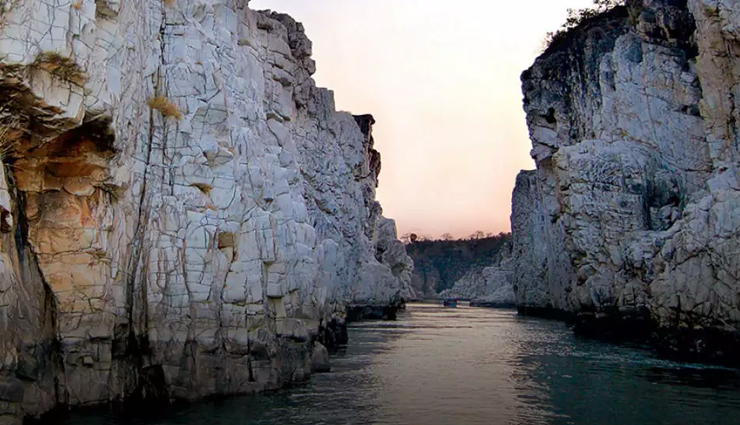 # Jabalpur, Madhya Pradesh

Jabalpur in the state of Madhya Pradesh, India is one of the most underrated destinations in the country given that it has much to offer to every kind of traveler. It's easily one of the best offbeat places to visit in India. Easy access to wildlife sanctuaries in Kanha and Bandhavgarh, an awe-inspiring waterfall where one can see an entire river forcefully tumbling down a cliff at Bedaghat, an opportunity to ride the same river a bit ahead with the boatman navigating his way through the sparkling marble rock formations on both sides. This while regaling you with witty couplets or a musical routine, which you'll definitely want to take back to your family living room.

If that's not your thing, consider spending time haggling for prices in the numerous artisan shops lining both sides of the streets for marble sculptures of varying sizes. Add the charm of ancient temples, some in half ruins and other managed by pandits whose ancestors have been taking care of the temple for several generations, and you're basically covered.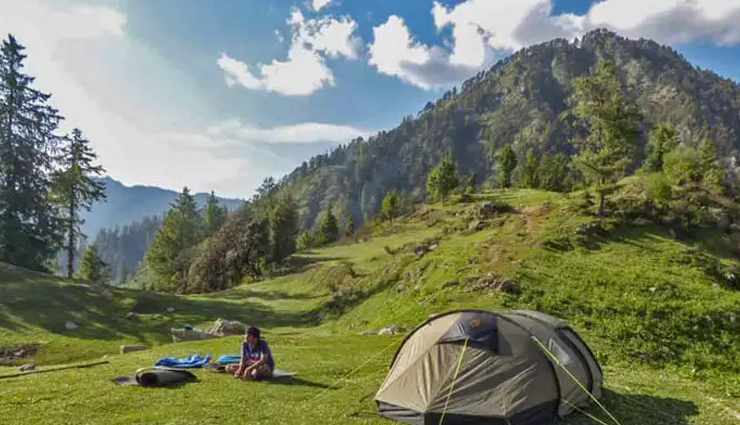 # Great Himalayan National Park

The Great Himalayan National Park (GHNP) is sort of an enigma in the Indian tourism circuit. Located in the Kullu district of Himachal Pradesh, it was declared a UNESCO World Heritage Site in 2014 but still, most people draw a blank when the name is mentioned. Nevertheless, smaller components of the park, such as the Tirthan Valley and Sainj Valley are better known and have good tourist facilities.

GHNP is unlike the usual national parks in India. Although birds and animals can be seen, it is not exactly a wildlife destination. It is a Himalayan utopia, a combination of valleys and mountains, covered with dense vegetation. Numerous well-marked trekking trails make it a delight for hikers and both short day hikes and strenuous long trekking expeditions are possible inside the park.