6 Most Amazing Places For Sky Diving In India
By: Kratika Tue, 18 Jan 2022 6:55:06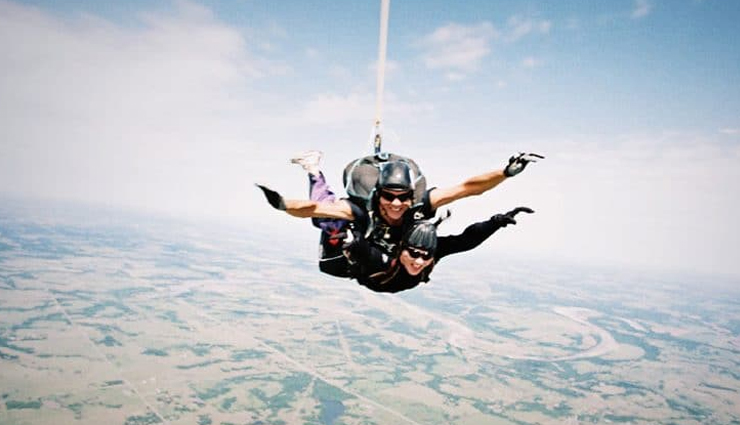 When it comes to extreme adventure sports there is nothing more hardcore than skydiving. If you are not weak-hearted and want to glide through blue skies while enjoying a spectacular view Sky-diving might just be a perfect fit. With its growing popularity among adventure junkies, sky diving is an activity offered in various destinations and India is on that list. Before we move on to the places to Skydive in India that offer this thrilling activity, let us first introduce you to the type of skydiving the places have to offer. There are three types that are offered.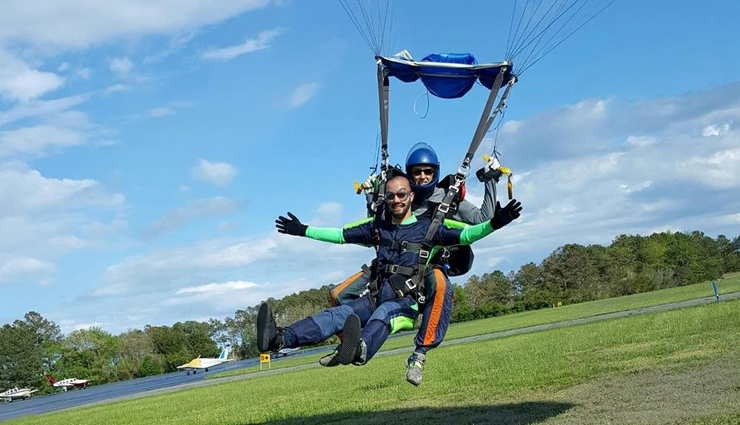 # Tandem Jump

The simplest form of skydiving technique is when you dive with an instructor. The pulling of the cord is also the responsibility of the instructor. There is minimal training required for these jumps and is recommended for a first-time jumper.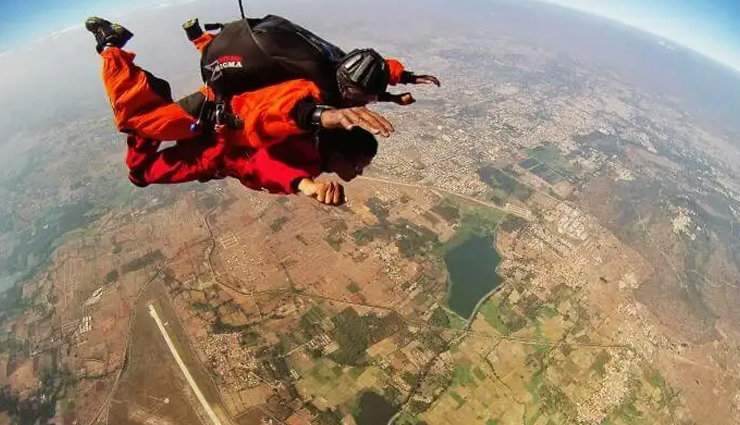 # Line Jump

This jump is from 3000 feet and it requires training and preparation. In this kind of jump, you are connected to the aircraft and the parachute is set to open after you jump out of it. But once the parachute opens you will need to follow instructions and get to the land safely. This might not be for the weak-hearted.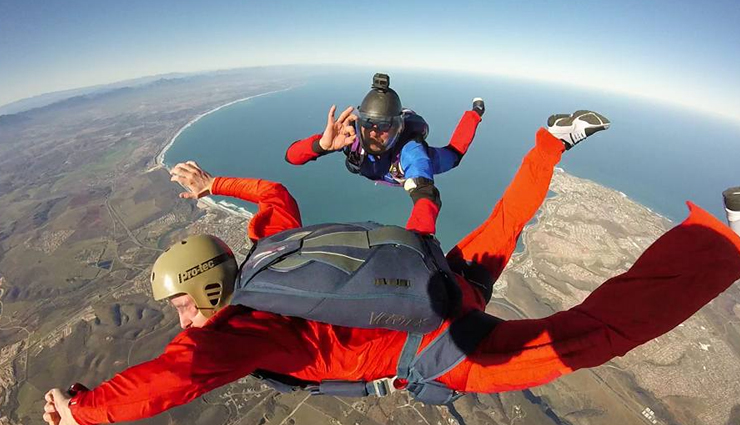 # Accelerated Free Fall

This one is for adventure junkies who are looking for an experience of a lifetime. The minimum height for this jump is 13000 feet. You would be given rigorous training sessions and practical training lessons before you can try this, as you are on your own.

So, if it is on your bucket list and you wish to experience any of these exhilarating dives here are the best places for skydiving in India.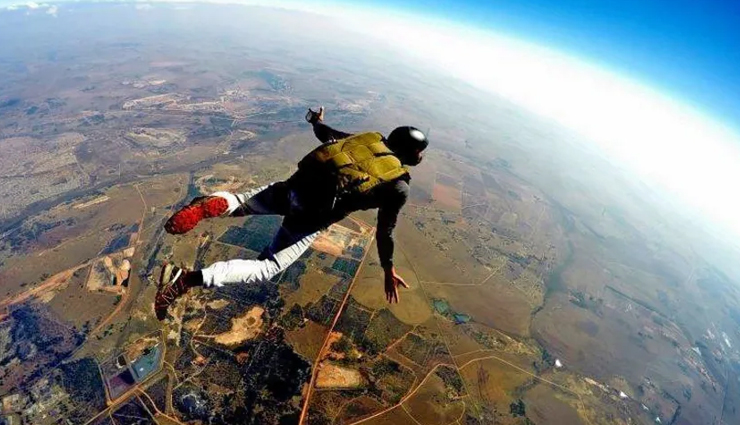 # Mysore, Karnataka

Mysore is one of the top sky diving spots in India. Located at the base of Chamundi hills, this spot provides an exhilarating view, over a beautiful region. Both the Tandem and Accelerated free fall are offered here. It is advisable that you familiarize with skydiving prior to attempting it here.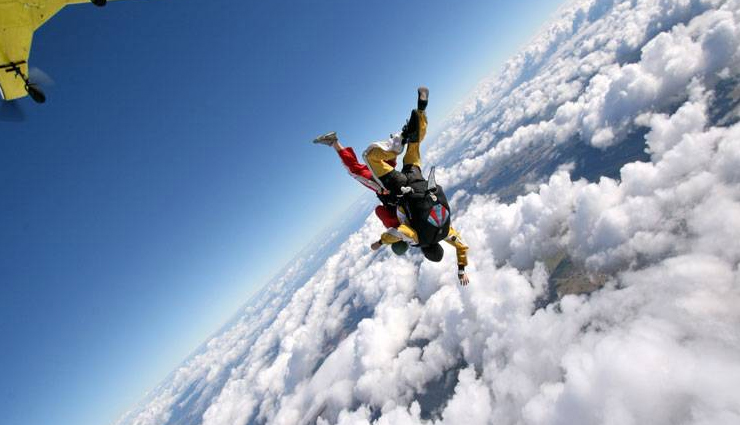 # Deesa Gujarat

Deesa in Gujarat was certified by the Sports Authority of India as a drop zone for skydiving. With the combined effort of the Indian Parachuting Federation, skydive camps are held here as well. A skydive here will let you experience an amazing aerial view of the city and the splendid wetlands of the region. While one can opt for a Tandem Jump allowing first-time skydivers to have a memorable experience there is also a Static line Jump in which the skydiver will undergo training for 1.5 days.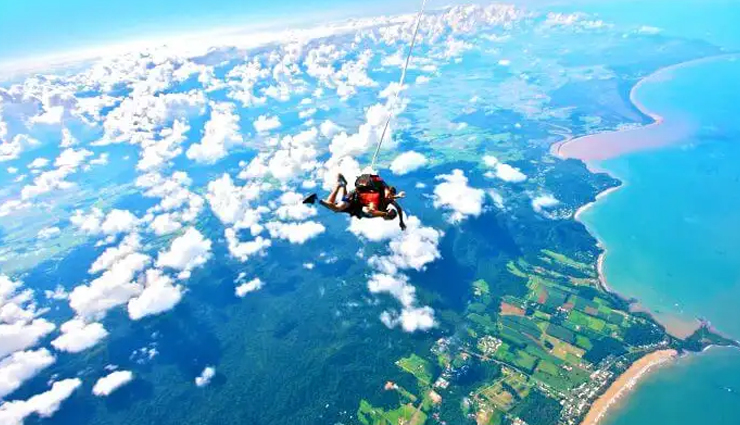 # Pondicherry, Tamil Nadu

Pondicherry with its scenic views provides its visitors with a serene environment and is one of the best places to vacation in India. Combine that with a free fall from the sky and makes it a perfect way to take in the breathtaking view. Frequent camps are organized but are as expected subject to weather conditions. Both the Tandem and Static Jump are available for experience for thrill-seekers, the minimum age for them is 18 & 16 years respectively.
Tags :