6 Most Amazing Temples To Visit In India
By: Kratika Tue, 08 Nov 2022 4:19:33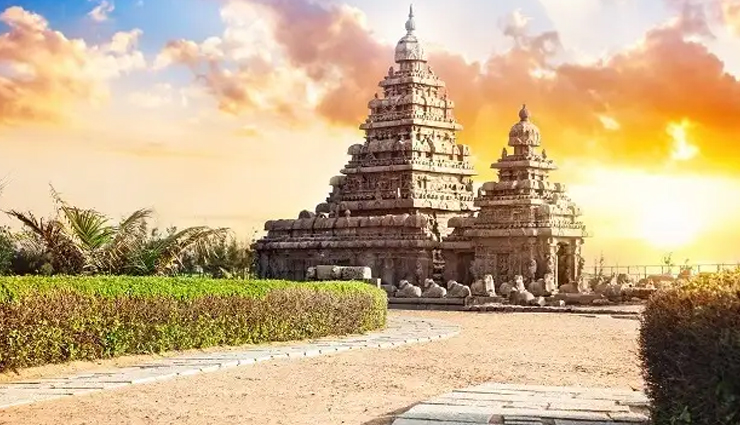 We may have reached the untouched parts of the universe via technology but soul searching is something we humans can never stop ourselves from doing. If you are on a journey to discover yourself too, then, there is no better place than India to turn for comfort.

This country is a humble escape for anyone who wishes to experience the spectrum of positivity. Its numerous temples, legends, and myths take people back to the much simpler time. Isn't that something we all want secretly?

Temples in India give you the opportunity to explore the spiritual horizon amidst a setting that is second to none. This iconic trip to India helps travelers in bursting famous myths about the country while supporting them in achieving their truth. And, if you plan on taking a solo trip here, the odds of discovering yourself are amazing.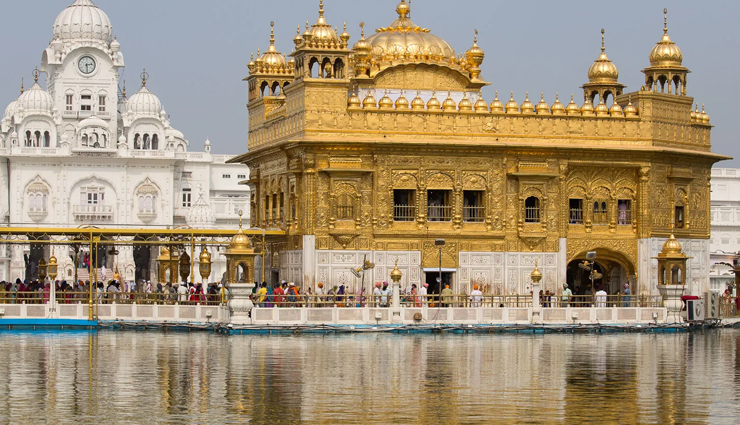 # Golden Temple, Amritsar

Set your sails on the ocean of spirituality at the most revered pilgrimage of Sikh religion.

Sri Harmandir Sahib or the Golden Temple is an eternal beauty shining on the soils of Punjab. Moreover, it oozes nothing but positivity while gleaming in its golden outlook under the limitless sky. Furthermore, the doors of the temple invite everyone despite caste, creed, and religion. However, what is most wholesome is it's open to all food court that serves free food throughout the day.

The mesmerism in its air is breathtaking and its rhythmic prayers do make its way to the tip of the tongue. Still, what bedazzles us is the water pond beneath the temple complex that is known for washing away sins. Is it still not enough to impress you? Then, wait until you a glimpse of the holy book that opens at dusk and returns back to its timeless throne at dawn each day.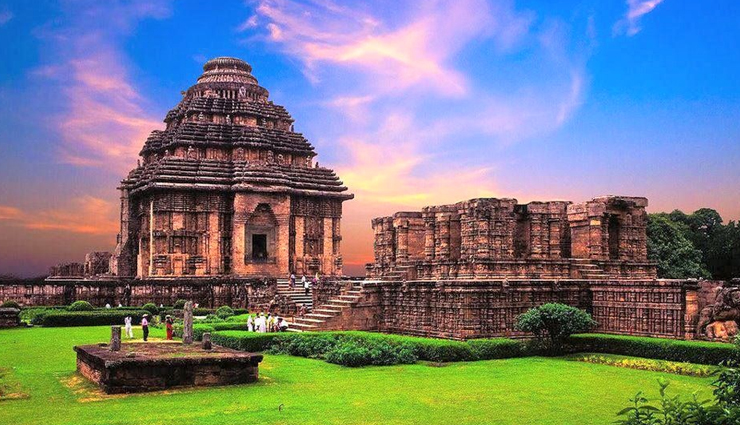 # Sun Temple, Konark

Turn back the sands of time and visit a temple that's last one of its kind. Witness the entourage of Konark temple which is known for its unique artistic design that leaves even present-day architects in awe. However, at its first glance, the temple looks like a giant chariot led by five horses. And , after examining a little closer, you will understand its intricate details and hidden purposes like sundial wheels.

The edifice is brilliantly made and is tilted towards the East so as to get the first sunshine of the day. Moreover, it has murals including that of animals, beast and also depicts stories of various erotica. There are numerous legends attached to the name of this UNESCO World Heritage site in India. Furthermore, the most famous out of them all is that the erotic murals on its wall were carved in order to promote love-making after the Kalinga war.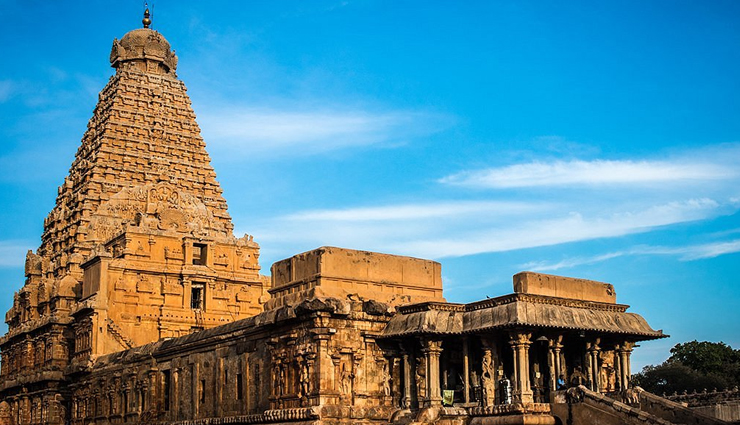 # Brihadeshwara Temple, Thanjavur

Are you fond of South Indian delights on your India travel? Then, missing on the top temples in India of South India tour will come to you as a bummer. Plus, when Brihadeshwara temple is next on the list, then, controlling the spiritual spree of your inner theist becomes an issue.

Brihadeshwara Temple is a paragon of excellence that flaunts the prowess of the architects of 1010 AD. Here a gigantic cow known as Nandi in Hindu mythology welcomes you as you enjoy the aura of this dun-color marvel.

Made hundred percent with granite, Brihadeshwara makes its way on top of the list as the very first to do so. The temple is made such that it cast no shadow even during the peak hour of the day. Isn't that exciting? Yes? Then, we believe you will also love the craftsmanship of the intricately carved murals here.

# Sri Venkateswara Temple, Tirupathi

Hail to the wealthiest and holiest temple of all times that welcomes over 50,000 devotees per day. Sri Venkateswara Temple is an ivory marvel that bestows the rich culture of Tamil Nadu in a nutshell.

The temple's history dates back to the 12th century. According to popular legends, it was at this place that the preserver Lord Vishnu incarnated as Sri Venkateshwara in order to save mankind from the scrutinies of Kalyuga.

There are a number of stories about the temple's origin. One of which state that the lifelike statue of the main deity came out of thin air, making it one of the eight self-manifested images of God. If stories like these captivate you, then, paying this temple a visit is one of the best things to do in India. Why? Well, that's because not everyone gets to see a Dravidian style temple gladden with so many tattle tales these days. So, make the most of your time here.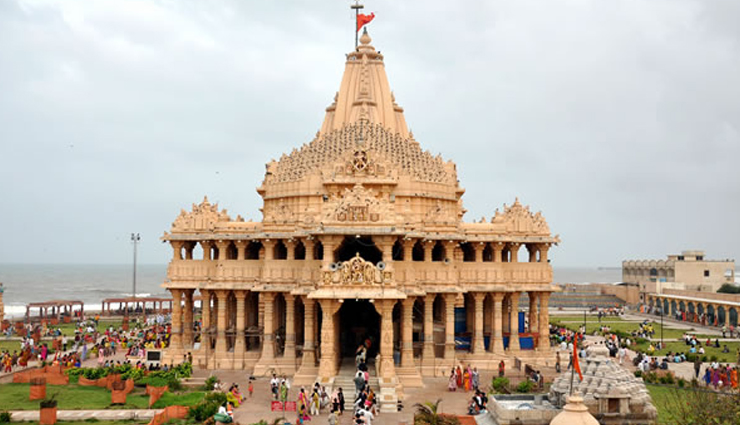 # Somnath Temple, Somnath, Gujarat

If you aspire to drench in spirituality with the background score of crashing waves, then, Somnath is the temple destination for you. It is one of those amazing travel destinations in India, where beauty shares no boundaries.

It is one of the oldest shrines of the country and the very first of the eight Jyotirlingas. Still, this fact isn't the only thing that makes this site so revered, its mentions in Hindu ancient texts and epics, in fact, do the honors.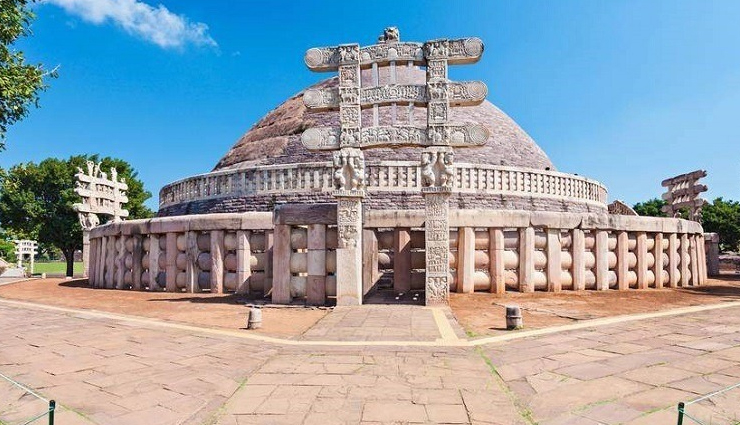 # Sanchi Stupa, Sanchi

Whenever top Stupas in India are taken into account, Sanchi Stupa never fails to hit the first place. Moreover, this beautiful age-old edifice rests proudly amidst panoramic views at the hilltop of Sanchi, Madhya Pradesh.

Globally famous for its architecture, this Buddhist site in India leaves every culture-vulture stunned with its whimsical aura and amazing history. And, if you too are a fan of Mauryan time edifices, then, Sanchi will give you some major memories to pin down on your travel journal.

Its architecture comprises a hemispherical stone structure that is built on the relics of Buddha. Moreover, it flaunts a 'Chhattra' at its summit that was intended to honor and shelter the relics. Furthermore, the entourage of Sanchi Stupa is a force to be reckoned with and structures like the very famous Ashokan pillar in its vicinity adds more popularity to its name.