6 Most Beautiful Buddhist Monasteries To Visit In India
By: Kratika Mon, 18 July 2022 4:54:34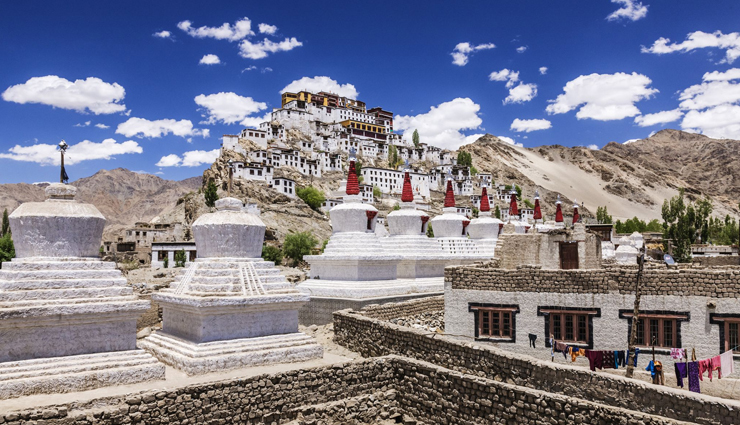 Everybody is bitten by the travel bug these days if the #wanderlust or #fernweh mean something to you, then I'm sure you're always on the lookout to go to new places where you can take candid pictures and post them on your Instagram.

Travelling can bring a lot of peace and an opportunity to experience new culture. But, travelling to Buddhist monasteries has its own perks. You experience peace and serenity like never before.

So, whether you are digital nomad or somebody who likes to get out and travel very often then these 6 Buddhist monasteries are a must visit!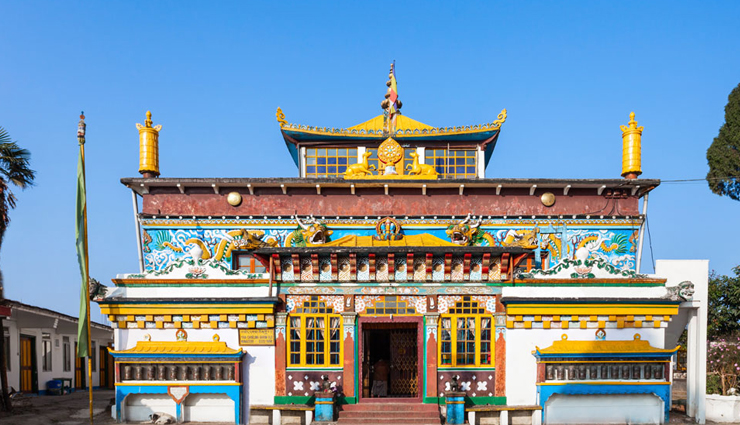 # Ghoom Monastery, Darjeeling, West Bengal

Apart from being a quaint little hill station, Darjeeling also houses a beautiful Buddhist monastery called Ghoom Monastery. Ghoom Monastery is the popular name of Yiga Choeling. There is another monastery called Samten Choling Monastery in Ghoom which is also referred to as Ghoom Monastery. If you wish to visit the original Ghoom Monastery, be sure to tell your guide/driver to take you to the old Ghoom Monastery.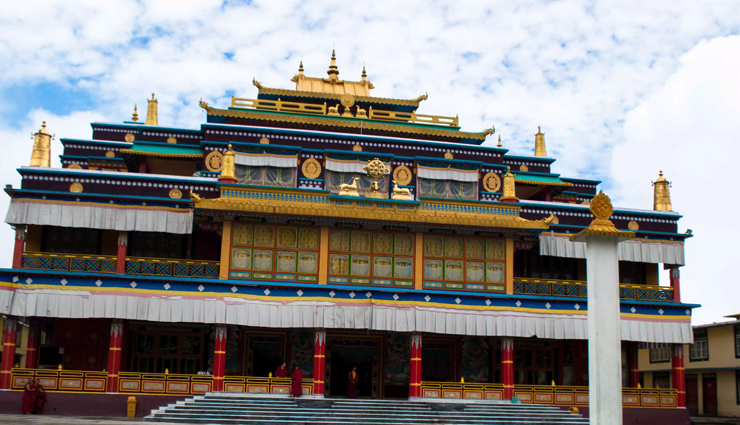 # Rumtek Monastery, Gangtok, Sikkim

Sikkim has a lot more to offer than its beautiful MG Marg which is where all tourists flock to. Check out the Rumtek Monastery situated at an elevation of 4,900 ft.

It was originally built in the mid 1700s under the guidance of Changchub Dorje, 12th Karmapa Lama. Rumtek was the main place of the Karma Kagyu lineage in Sikkim for some time. In 1959, Rangjung Rigpe Dorje, 16th Karmapa, came to Sikkim after fleeing Tibet.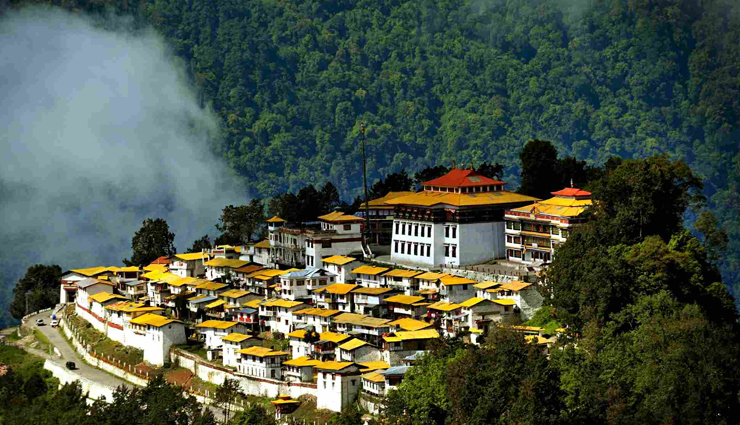 # Tawang Monastery, Arunachal Pradesh

Arunachal Pradesh may very well be the Switzerland of India given its climate and beautiful landscapes. The Tawang Monastery is the largest monastery in India (situated at 10,000 feet) and the second largest in the world. In Tibetan, it is known as Golden Namgey Lhatse which roughly translates to celestial paradise in a clear night.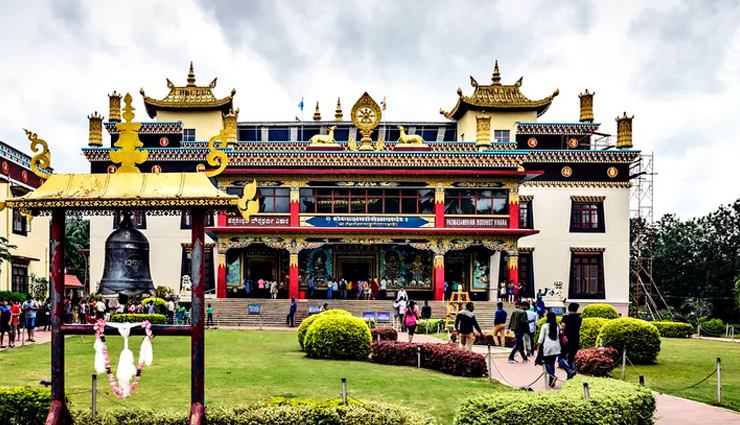 # Namdroling Monastery, Coorg, Karnataka

South India isn't just famous for its food, culture and Ayurveda; it has a monastery as well. Located in the sandal groves between Mysore and Bangalore, this monastery was consecrated by the Dalai Lama and named Namdroling Monastery. This monastery is the largest teaching center of the school of Tibetan Buddhism.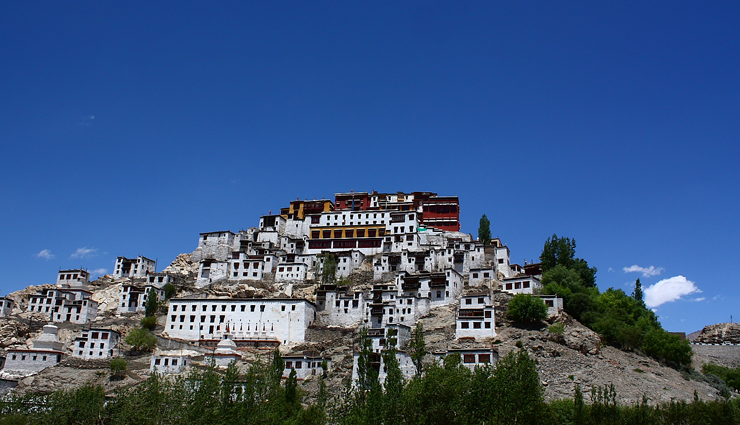 # Thiksey Monastery, Ladakh, Jammu and Kashmir

If you visit Ladakh without making a trip to the Thiksey Monastery, you are seriously missing out something. This monastery is situated at an altitude of 11,800 feet and 20 km from Ladakh.

Je Tsongkhapa who was the founder of the Gelug School sent 6 of his disciples to spread the word of the new school in remote regions of Tibet. The Gelug School is often referred to as the 'Yellow Hats'. One of the disciples was given a small statue of Amitayus that contained bone powder and a drop of Tsongkhapa's blood. The disciple was directed to meet the King of Ladakh to seek his help in promoting Buddhism.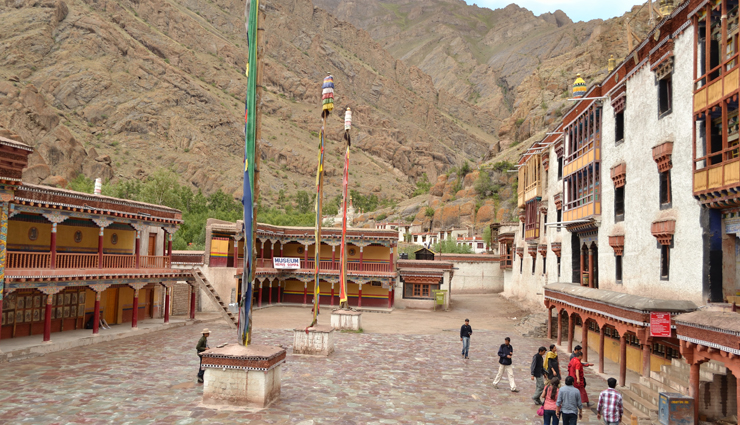 # Hemis Monastery, Ladakh, Jammu and Kashmir

Another beautiful monastery in Ladakh that you should not miss. This is considered to be the largest monastery in the region.

This monastery existed before the 11th century. The yogi Tilopa had a pupil named Naropa who is associated with this monastery. Naropa's biography was found in the monastery which was since been translated by A. Grünwedel.