6 Most Beautiful Yet Adventurous Treks In Sikkim
By: Kratika Tue, 14 Sept 2021 5:12 PM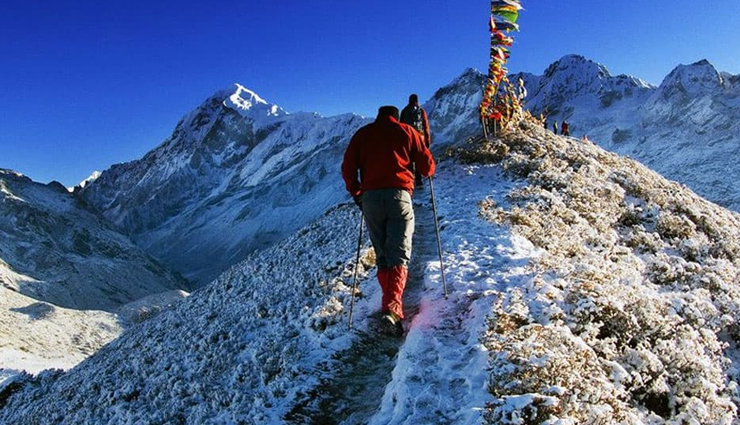 Nestled among the Himalayas, Sikkim is enriched with scenic regions and trekking tour alternatives- so trekking in Sikkim offers you an opportunity to stare at the beauty of the Himalayas in awe. If you're looking forward to exploring the hidden Himalayan treasure and gems along with Sikkim's rich culture, you're at the right place. Sikkim's lush mountains dispersed with the snow-capped Himalayas will leave a long-lasting impression. Thus, if you're looking for a trekking venue to spruce up your trekking adventure, keep reading our guide: treks in Sikkim.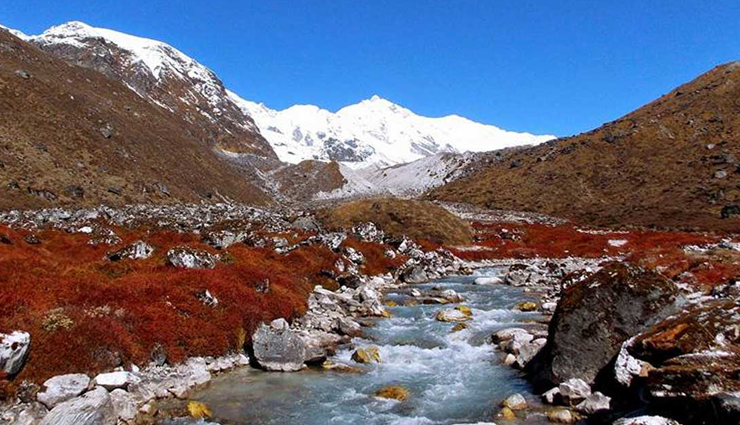 # Goecha La Trek

One of the best ways to explore Sikkim is to climb the stunning Goecha La Trek. Towering at an altitude of up to 4939 meters, the popular location will lead you to several sceneries of Himalayan ranges. Surrounded by extreme silence and fresh chilly breeze in total wilderness, the trek is unique and worth rejoicing. Treat your eyes with the vista of Kanchenjunga and other large summits like Mt. Thingchinkhang, Mt. Pandim, Mt. Jopuno- that's rubbernecking and eyes popping to some extent!

Although the Himalayas can sound blissful and enticing, their cold and harsh weather can cause discomfort for trekkers. However, the difficulty level of this trek is moderate. Goecha La is the favorite destination of most trekkers, and it is the pride of the upper ranges of North-East and Bengal.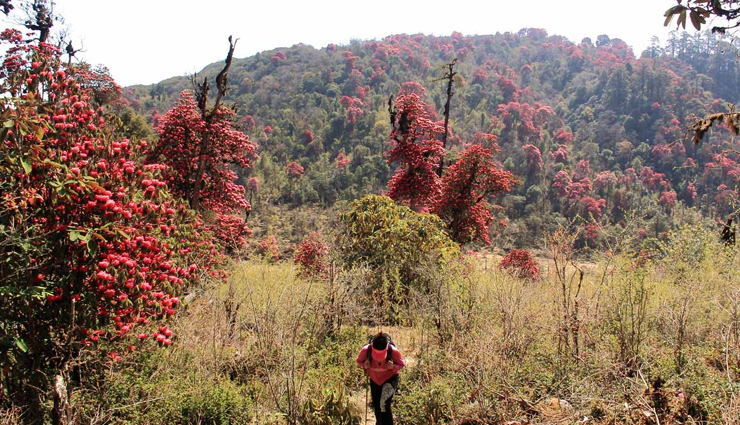 # Rhododendron Trek

Rhododendron Trek is up to the mark and up to the minute trek. The trek is filled with sceneries worth exploring for nature lovers as it will guide you along delicate Himalayan trails. The locations will take you to paths filled with fragrances and flowers of different sizes and colors. Besides, the trek can unravel some of the most amazing Rhododendron gardens across Sikkim. It is perfect for those who are fond of bumpy Himalayan slopes and flora.

With spring in full bloom, you can explore slopes covered with various species of Rhododendron like Arboreum, Barbatum Campanulatium, Hodgson, and Falconeri. Along with beautiful blossoms and spring ablaze, the Rhododendron trek will ultimately allow you to explore small regions of Sikkimese people enriched with colorful and lush gardens and beautiful meadows. The picturesque view of Kanchenjunga can take the trek's beauty to a higher level.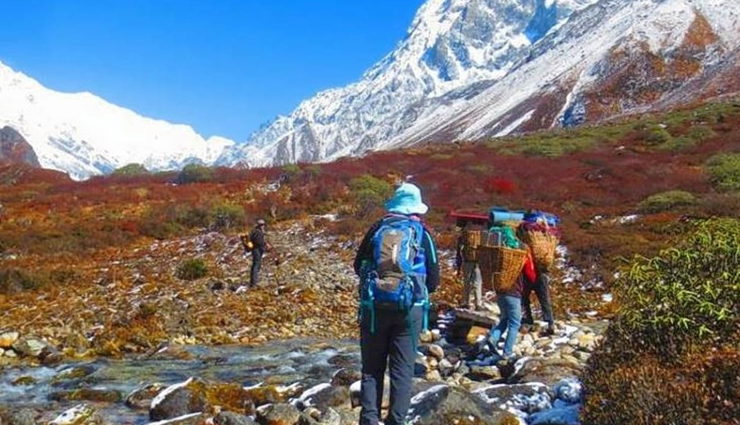 # Dzongri Trek

Standing at a high altitude of 4020 meters within Sikkim, the Dzongri trek will allow you to enjoy the stunning view of Mount Pandim and Kanchenjunga very closely. During your hiking trail, you can explore Sikkim's most scenic parts. Wide spectacular views and lush valleys in this range can take your breath away. The route is covered with vegetation, colorful flowers, and vibrant valleys like magnolia pine, oak forests, maple, and Rhododendron.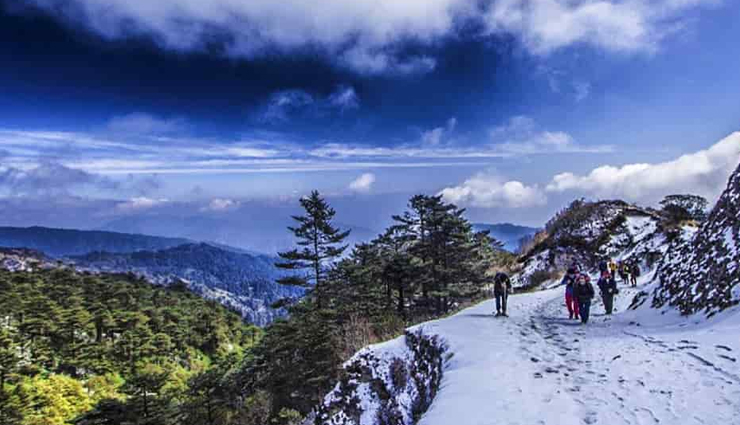 # Sandakphu Trek

Enjoy a spectacular view of the amazing Kanchenjunga, Makalu, Lhotse, and Mount Everest while walking towards the paths of Sandakphu. The term 'Sandakphu' means 'height of the venomous plants' owing to the abundance of poisonous aconite trees found in Sandakphu. The trek begins from Mane Bhanjang, which ultimately leads to villages like Tonglu, Garibas, Kala Pokhari, Meghma, Tumling, and eventually Sandakhpu.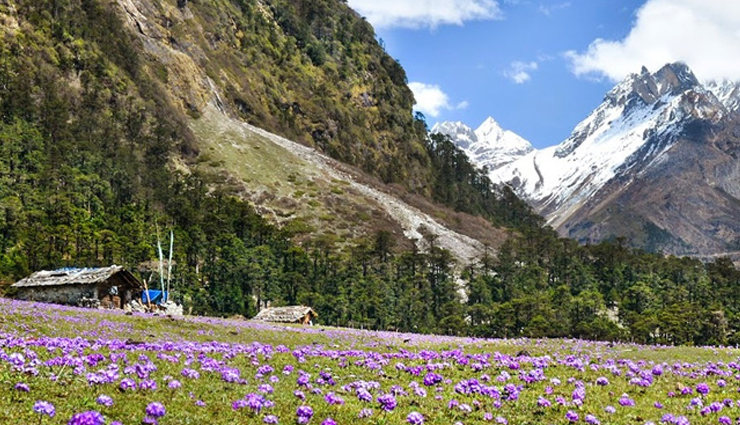 # Varsey Trek

With the presence of enchanting mountain tops and amazing locals, Varsey can offer you everything you need. The Himalayan trek is enriched with wonderful pink and red rhododendrons and offbeat paths. The no-sweat trails of Varsey are suitable for nature enthusiasts and amateur adventurers who crave to stay in proximity with nature.

If you're willing to go for a short weekend trip or a short walk, the species of flora and fauna, beautiful mosses, are worth enjoying.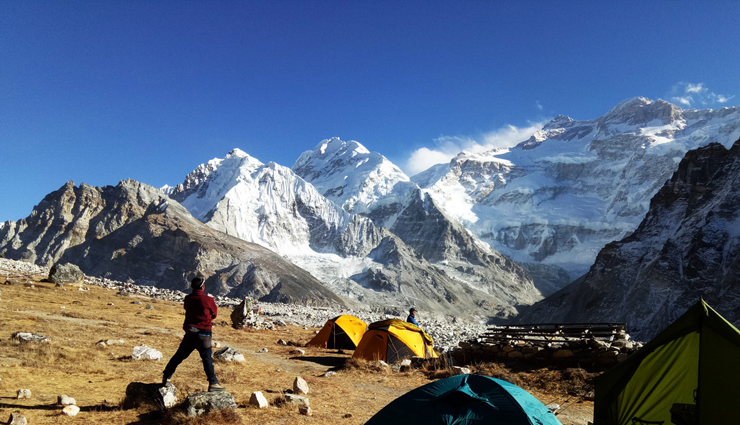 # Kanchenjunga Base Camp Trek

The mighty Kanchenjunga trek is one of the best treks in and around Sikkim. However it takes a lot of sweat and effort to climb the trail, but the landscape of Mt. Kanchenjunga is incomparable. Move from Yuksom towards Tshoka, Dzongri, Thangsing, Samiti, Kokchorung, and Goecha La. You can enjoy the view of Kanchenjunga Biosphere Reserve: explore through the varieties of vibrant flora and bird species.
Tags :