6 Most Exhilarating Rides Around The World
By: Kratika Fri, 28 Jan 2022 10:45:25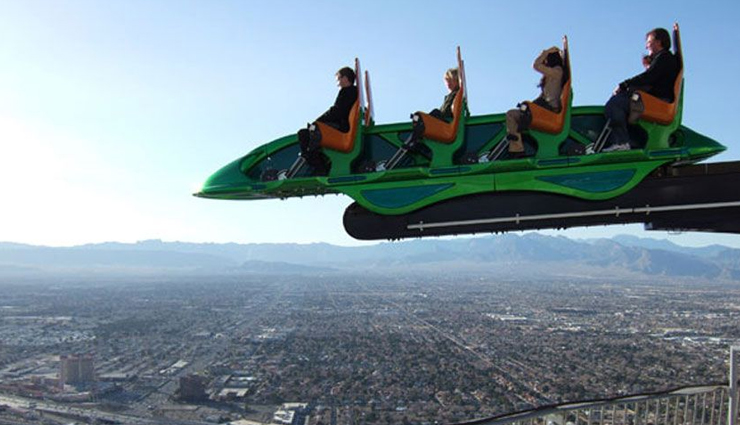 Not everyone loves the quickened pulse, the rush of adrenaline and the thrill while riding scary amusement park adventure rides. And not everyone craves to feel their stomach in their mouths, but anyone who does, we have just the solution for it!

Here, we have compiled a list of most terrifying Adventure Rides from all over the world. So tighten your seat belts and get ready for an exhilarating ride!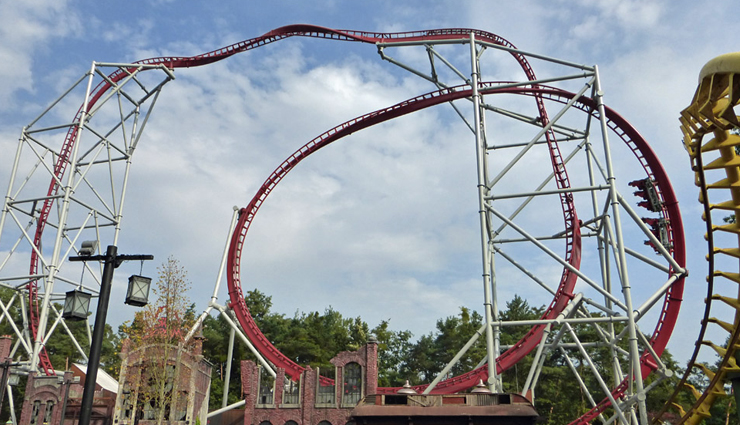 # Sky Scream Roller Coaster, Rhineland-Palatinate, Germany

Located at Holiday Park in Haßloch, Rhineland-Palatinate, Germany, this horror-themed roller coaster ride is perfectly named as it makes you scream at the top of your lungs. This all-rounder ride stands 150 ft. tall and runs with the top speed of 62 mph. Be prepared for the flips and inversions in this wicked ride of horror!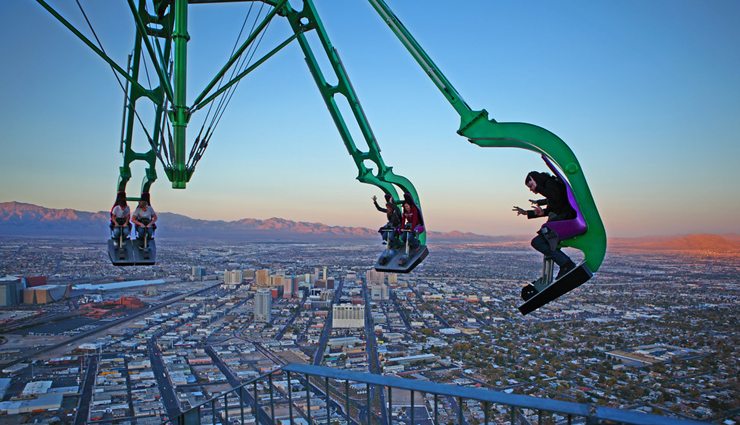 # Insanity Ride on Stratosphere, Las Vegas, USA

Located on the top of the STRAT Hotel (previously called Stratosphere), Casino and SkyPod in LA, Nevada, USA, this ride is correctly named so. You really gotta be insane to try this 900 ft. tall thrill ride which dangles its passengers with its mechanical arm and then spins them in the open air –at a 70-degree angle while at the same time reaching up to 40 mph. So basically this mechanical arm is extending you around 64 feet over the north edge of the hotel and is rotating you up to three Gs. If you are brave enough to keep your eyes open during the ride, you can grasp a breath-taking view of Las Vegas, but then, I am guessing you need to close your eyes for all the praying, no?

Just Kidding! Try to not take this ride with a full stomach or if you get dizzy easily.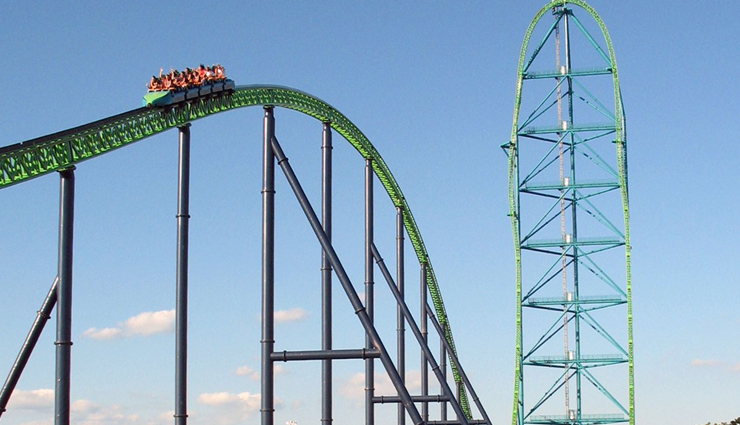 # Kingda Ka, New Jersey, USA

Located in Jackson, New Jersey, USA, this gut-wrenching rollercoaster is the World's tallest and North America's fastest roller coaster. You would be going 456 ft (139m, a drop of 418 ft at 90 degrees) up in the air at a whopping speed of 128 mph. Brace yourselves for both negative and positive G-force that you'd be experiencing in this ride.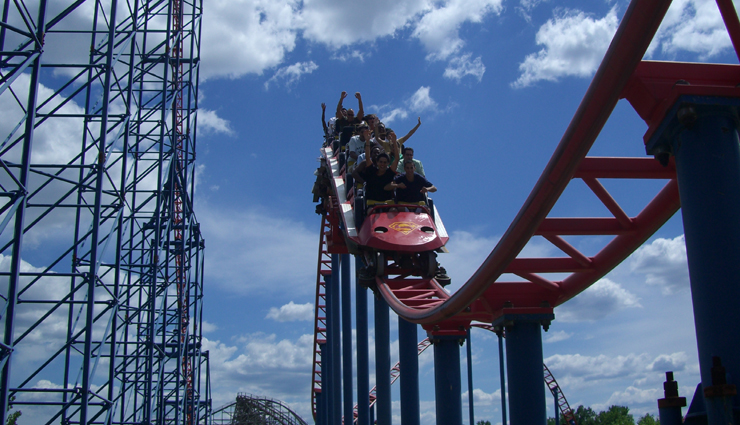 # Superman Ride of Steel, New England, USA

Located at Six Flags New England Agawam, Massachusetts, USA this roller coaster consists of 5 airtime hills (4 airtime hills and a twisted airtime hill) and 2 helixes (540 degrees and 500 degrees). With the oversized strength and speed, this roller coaster sure does live up to its name. The ride features a 208-foot lift hill, a 221-foot drop, and over 1-mile track which ends in approximately 2 minutes 10 seconds. Your thrilling ride is set at a speed of a whopping 77 mph which does give you all the SUPERMAN feels!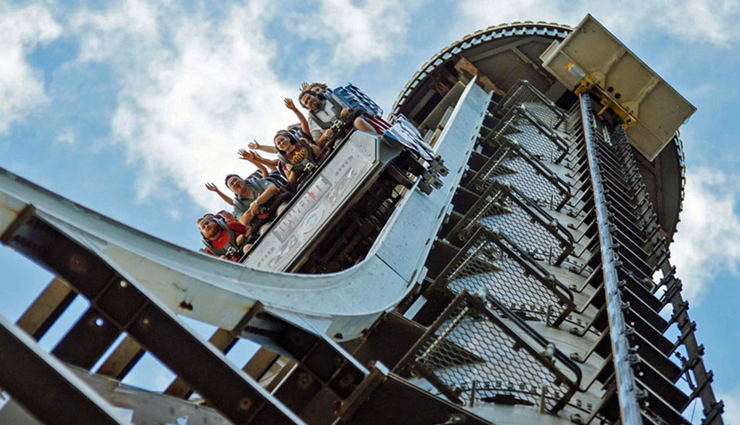 # Tower of Terror II, Queensland, Australia

Located at the DreamWorld Amusement Park on the Gold Coast, Queensland, Australia, this steel shuttle roller coaster takes you to a height of 115 m and then you are in for a zero-gravity drop which takes 6.5 seconds. At around 100 mph this ride takes you up at a height of 38 stories and lets you experience the life in zero gravity (or should I say, TERROR?).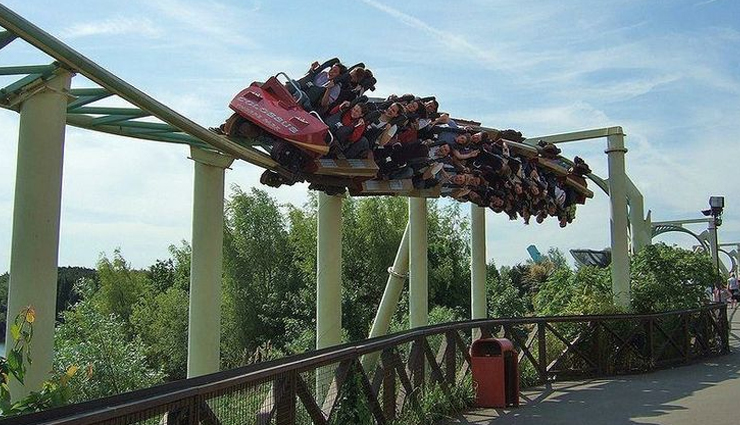 # Colossus, Surrey, England

You'll find this "ruins of Atlantean civilization" themed steel shuttle roller coaster at Thorpe Park in Surrey, UK. This thrilling coaster holds the world record for inversions which include: a vertical loop, two cobra rolls, two corkscrews, and five heartline rolls. This ride will take you 98ft high, at a speed of 45mph which takes approximately 90 seconds in total with all its spins and loops.