6 Most Luxurious And Heritage Hotels For Royal Stay In Jodhpur
By: Pinki Mon, 01 Mar 2021 3:18 PM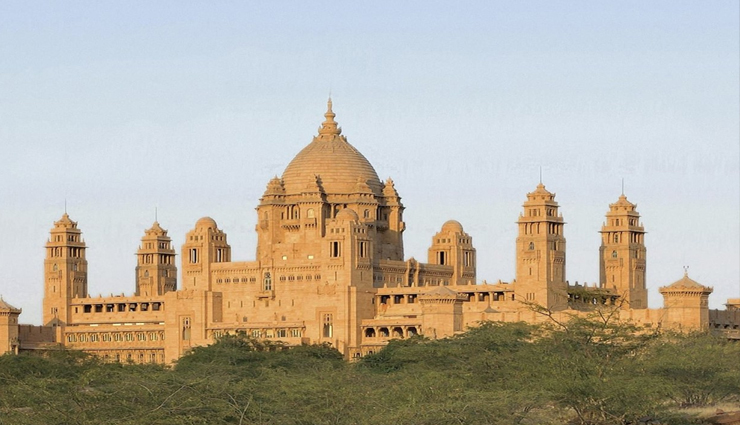 If you are planning a luxury vacation in Jodhpur, this popular travel destination in Rajasthan won't let you down. Consisting a wide array of luxury properties including the famous Umaid Bhawan Palace, Jodhpur is the place where your dream of a luxury holiday in a royal style gets fulfilled.

The ancient regal city also boasts imposing heritage hotels that reflect the spectacular royal status that this place once had. Jodhpur is a fairly prominent tourist spot in the list of Rajasthan tourism destinations with the monuments and heritage properties being its greatest tourist attractions.

This is why you can also plan heritage tour in this famed travel destination where the old havelis turned hotels also catch the eyes of the tourists. So, in case you are planning a luxury holiday in Jodhpur, this blog is a well-observed list of top 7 heritage hotels which are the best places to stay in the Sun City of India.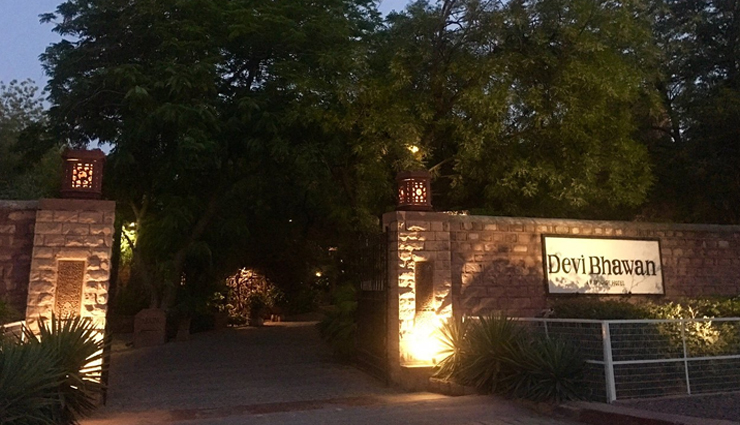 # Devi Bhawan

Blessed with one of the most alluring gardens inside the premises, Devi Bhawan is a value for money hotel. With an excellent feature of well maintained swimming pool, this heritage property which is situated on the outskirts of the city of Jodhpur is a joy to be at. After a hectic day, tourists staying here can rest by sipping coffee in an exquisitely constructed cafe or simply enjoy boozing in the well-stocked hotel's bar.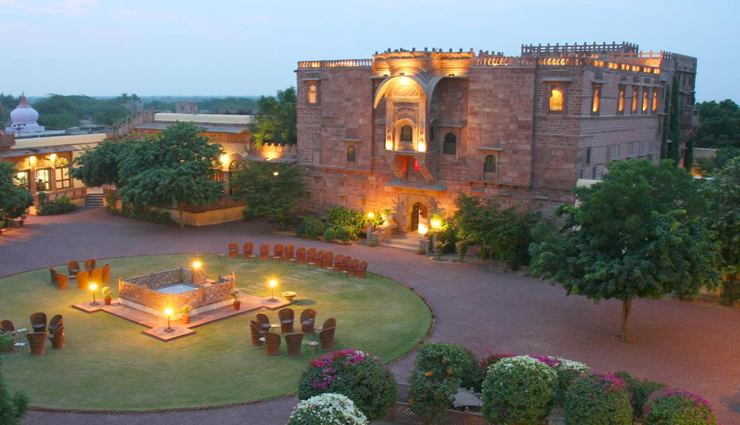 # Fort Chanwa

In the periphery of memorials at Rohetgarh and Padmavati Jain Temple, Fort Chanwa by Citrus is situated in Luni. This fort of Jodhpur has 64 well-maintained rooms and sets the best example of elegance and symmetry in Indian architecture. The entire Hotel Chanwa is carved out of the famous red sandstone so that this fort doesn't lose its beauty in the dark. There are intricately carved Jharokhas that add to the beauty of each room. The fort has a great composition of some complex courtyard towers, stairs, unexpected passages and a strange ancient romance in the atmosphere. All the rooms and the lobbies are adorned with traditional paintings which show the excellence of craftsmanship.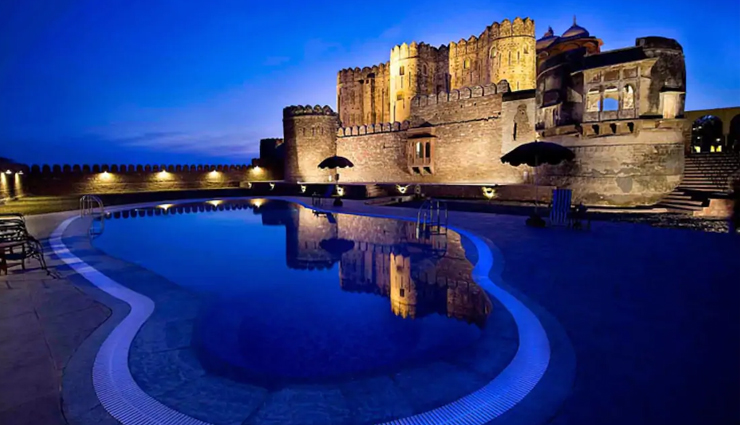 # Fort Khejarla

A stunning monument exhibiting the royal Rajput architecture, Fort Khejarla is carved out of red sandstone of Jodhpur and overlooks the plains of Marwar. The latticework friezes and intricate Jharokha instantly transport one back in time to relive the splendor of a bygone era of valour and chivalry.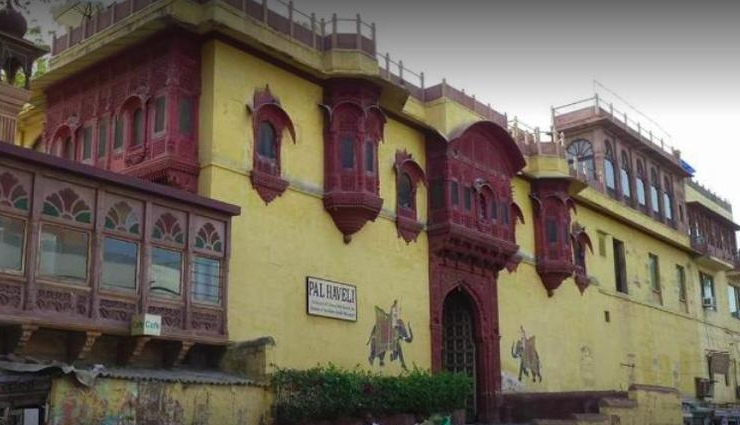 # Haveli Inn Pal

Close to Mehrangarh Fort, this historic hotel is situated within a close proximity of Jaswant Thada and Umaid Bhawan Palace. This palace is a Haveli converted into a comfortable and lavish. With a feel of homestay in a Rajput haveli, with warm hospitality and friendly atmosphere one can get so much out of this place that will keep you wondering about the wonderful time you had here.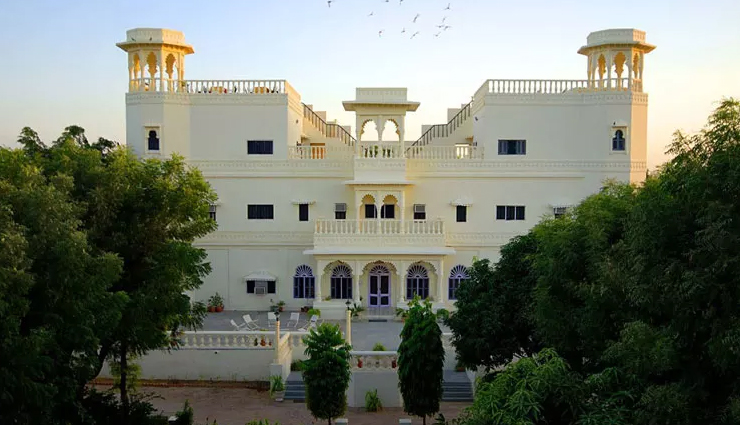 # Jhalamand Garh

Known to be one of the most popular heritage properties in Jodhpur, Jhalamand Garh is carrying its ancient royalty in this modern world as well. This family-run property is charming and beautiful in its own way. The Garh is embedded with all the luxurious items which give a world-class comfort to its guests. The rooms are well-equipped and have a wonderful decor which makes this place a wonderful home during your vacations. Rajasthani cuisine and royal recipes mixed with the perfect pinch of impeccable hospitality services makes Jhalamand Garh a joy to stay at.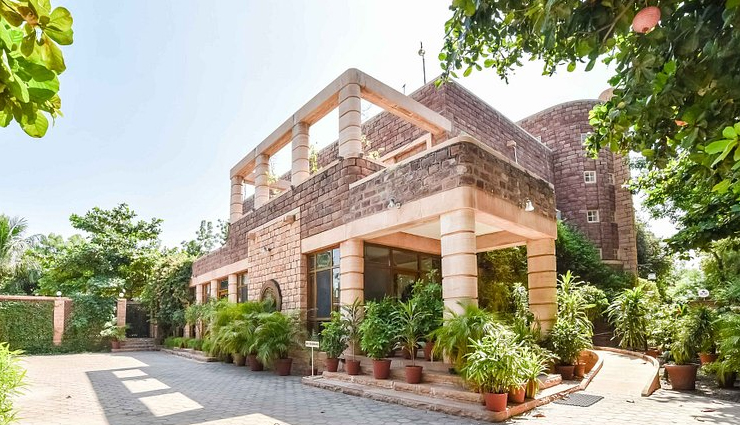 # Karni Bhawan

A beauty of Karni Group of Hotels, Karni Bhawan which is the home of the erstwhile Jagirdars of Sodawas, Bhati Rajputs of the Lunar dynasty is a magnificent hotel which is redone from what it was in 40's to meet the expectations and demands of the selective tourists. The bungalow made out of red sandstone combined with the lush green lawns gives a very homely spirit with personal care of the family to make a stay comfortable. They have also introduced an open-air poolside restaurant. The food here is so delicious that the visitor review speaks much about it.
Tags :