6 Most Popular Festivals Of Arunachal Pradesh To Enjoy
By: Neha Thu, 22 Dec 2022 3:55:01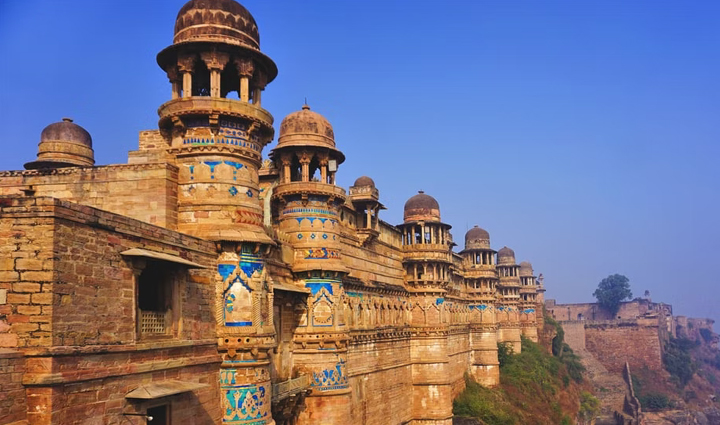 In the northeast region of India reside seven sisters, all blessed with breathtaking beauty. People from all over the world come to witness these sisters and to get lost in their charms. No, this is not the beginning of a fairytale but an attempt to introduce a land no less bewitching than a fairyland.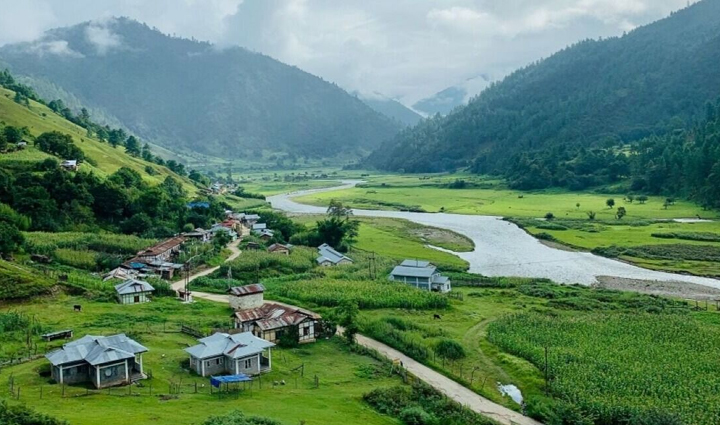 In case you have already guessed, the seven sisters of this story are the seven northeastern states of India and the fairyland we are visiting today is the largest of the seven states, Arunachal Pradesh! Well, any northeastern state can be a perfect destination to add to a travel guide to northeast India, but the reason behind this Arunachal Pradesh trip are the many festivals celebrated around the state!

The state of Arunachal Pradesh is home to many tribal communities. All these communities have their own lifestyles, traditions and heritages that they proudly carry on. The many agricultural, cultural and spiritual festivals of the state definitely celebrate the people and the diversity of the state. And without any further ado, let's take a trip to the 6 popular festivals of Arunachal Pradesh!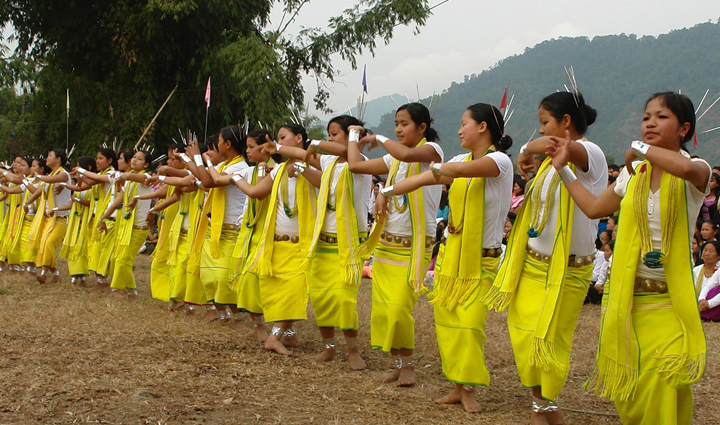 # Siang River Festival

Communal harmony is what this famous festival in Arunachal Pradesh celebrates! And along with that, the festival also aims to promote eco-tourism. During this festival, the state becomes even more decked up and the air gets filled with warmth and liveliness. That means visiting Arunachal Pradesh around the festival will be a wholesome experience. It will be a thrilling one too. Here's why! A huge part of this festival is an array of fun and adventurous sports and activities, like boat race, elephant race, river rafting, hot air ballooning and paragliding. The cultural shows, the handicraft displays and handloom exhibitions are also quite interesting. But the major attraction is didi. It is basically a mock war game of the Mishmi people! To participate in this festival, you can go to Tuting, Yingkiong and Pasighat, some of the best places to visit in Arunachal Pradesh.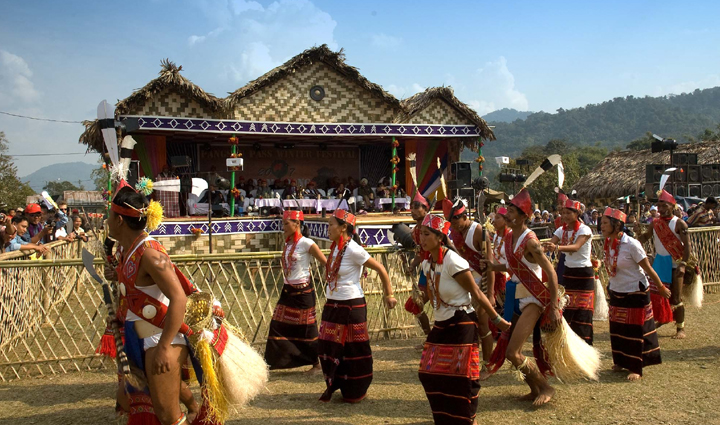 # Pangsau Pass Winter Festival

On the list of the festivals of Arunachal Pradesh, this one is certainly a new addition, given the fact that it was first celebrated in 2007. But guess what, this modern-day festival has become very popular in a short time. And this is why, every year, in winter (January), the town of Nampong hosts this festival. Throughout this 3-day long Arunachal Pradesh festival celebration, people sing folksongs and perform folk dances. An exhibition is also organised where you can see handloom articles and handicrafts collected from all over the country. Another interesting fact that makes this festival even more special is how the people of the neighbouring country, Myanmar also get a platform here to showcase their culture and heritage.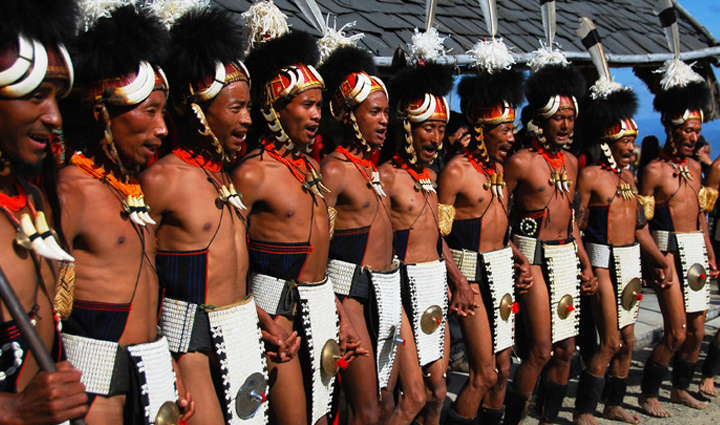 # Loku

Loku is another winter festival on our list. Actually, the Nocte Tribe celebrates this festival to bid adieu to winter. Coming to the festivities, they continue for three days. Everything starts with preparing food and also sorting out the traditional clothes to be worn. Then, members of the tribe who just reached adolescence perform a special ritual and finally, everyone comes together and dances to the beats of folk songs. In between all these rituals, people also make time to visit their friends and family.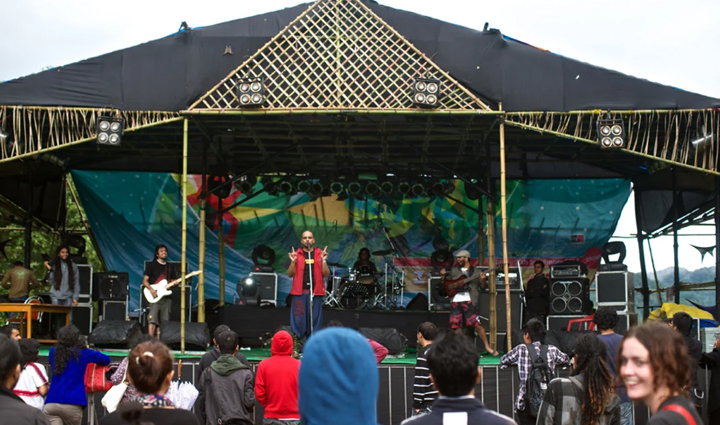 # Ziro Festival of Music

Love music? Then this is the festival you should not be missing. This 4-day festival of Ziro is actually the biggest music festival and one of the most happening events in the state. Folk songs of the state, of course, are performed during the festival. Along with that, many international artists also are invited. Needless to say, music lovers from around the globe visit Arunachal Pradesh to be a part of this event and you should too!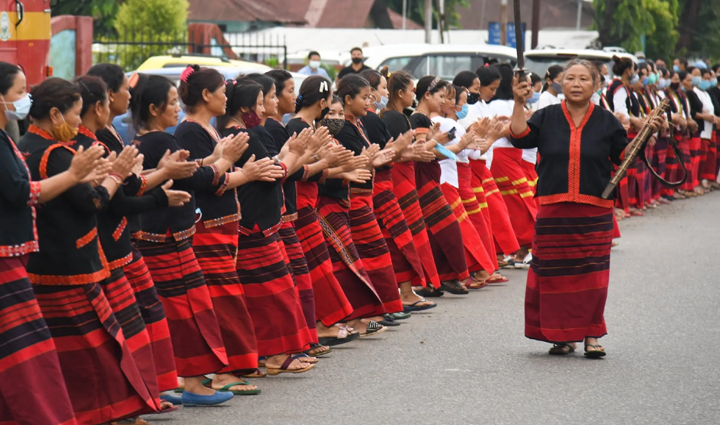 # Solung

Agriculture and related activities form the major livelihoods in Arunachal Pradesh. And that is why the state has many harvest festivals honouring the same. Solung happens to be among the most important harvest festivals of the state and it is also one of the longest celebrated ones. For 10 days in Monsoon, the people of the Adi community perform many rituals, host large feasts and indulge in singing and dancing. If you can spend a few days during this festival in Arunachal Pradesh, not only will you have an enjoyable time but you will also get to learn a lot about Adi people.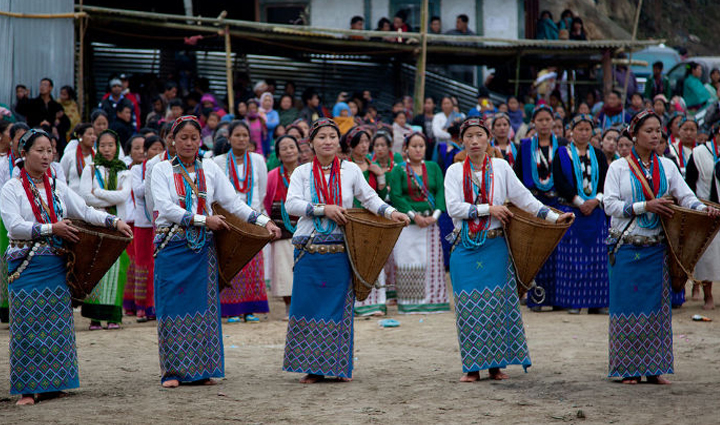 # Boori Boot

This is another major harvest festival of Arunachal Pradesh. It is also about creating a strong bond between people, regardless of their caste, religion, age and sex. And this is what makes this festival a great event. The people of Hill-Miri tribe celebrate Boori Boot in the month of February. The festivities last for 3 days and include a special puja that the high priest performs. After the puja, the people take part in various activities, like singing and dancing.