6 Most Popular Temples You Can Visit In Punjab
By: Neha Fri, 06 Jan 2023 2:48:28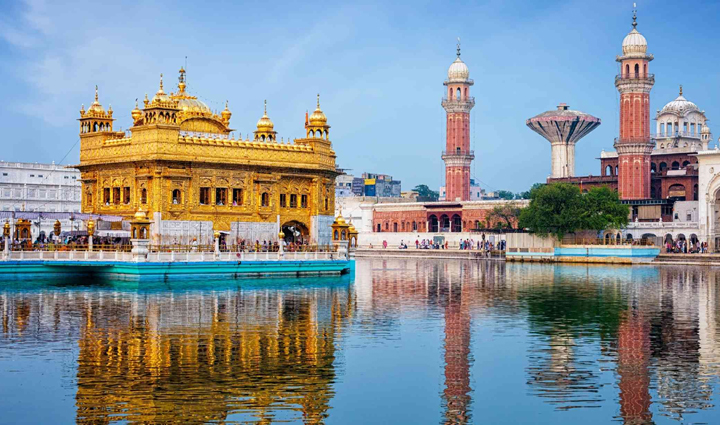 Punjab is recognized as a fertile land with many pious rivers. Besides the awesome beauty of the green lands, the region is laced with a strong cultural heritage and history. The ancient temples in Punjab are popular, and thousands of devotees come here yearly.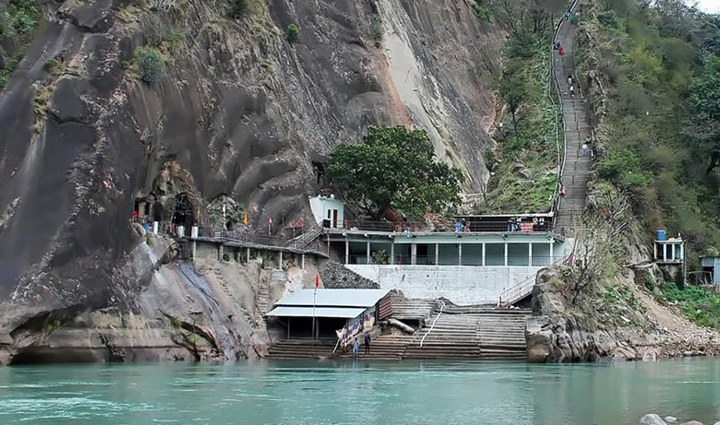 # Mukteshwar Mahadev Temple

The Mukteshwar Mahadev Temple, or the Mukesaran Mandir, is a cave temple situated at the base of the hill in Doongh Village, Shahpurkandi, Pathankot in Punjab. This popular temple carved out of a single hill is almost 5500 years old and is dedicated to Lord Shiva. It lies on the banks of the Ravi River, and devotees from all over come to visit this holy shrine near Shahpur Kandi Dam.

The temple has a huge white marble Shiva lingam with a copper yoni and idols of Lord Brahma, Vishnu, Ganesha, Hanuman Ji, and Goddess Parvati, where people bow down to pay their respects. Legend says the Pandavas stayed at the Mukteshwar Mahadev Temple during the last year of the "Agyatvas" exile.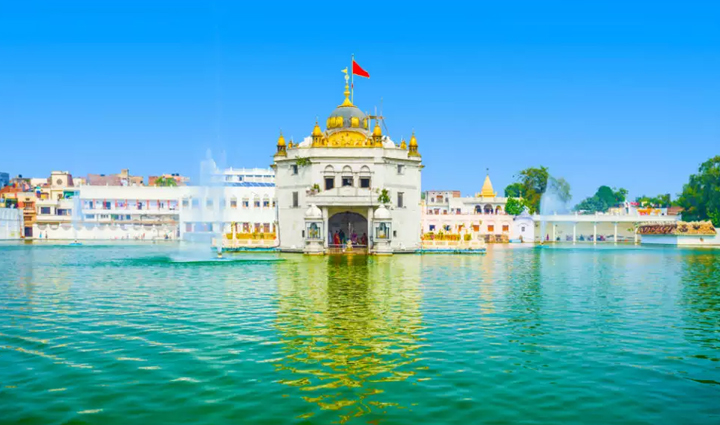 # Durgiana Temple in Amritsar

A trip to Amritsar is incomplete without paying homage at the Durgiana temple. This revered temple in Punjab looked very similar to the Golden Temple and was originally built in 1921.

In the temple courtyard, Luv and Kush, Lord Ram's sons, had tied Hanuman Ji to a tree when he came to free the Ashwamedha Yajna horse. In fact, the original temple dates back to the 16th century and has been renovated many times to preserve the structure.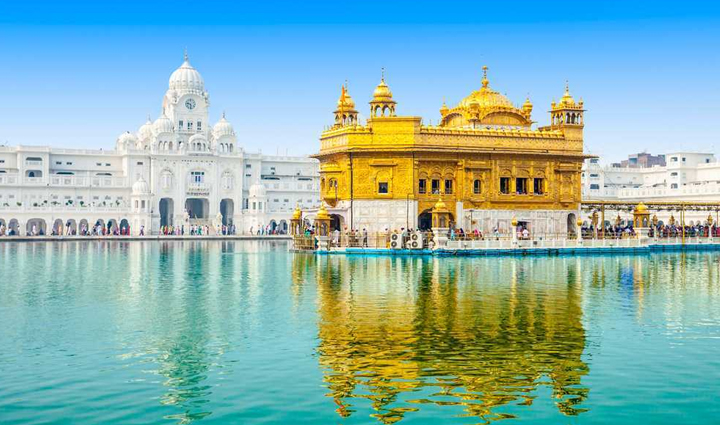 # Golden Temple in Punjab

Golden Temple of Amritsar in Punjab is a popular religious institution that is known far and wide all over the world. Thousands of devotees and pilgrims visit this gold-colored holy shrine called the Harminder Sahib. Gilded with gold, this Gurudwara stands in the middle of the healing "Amrit Sarovar," or holy pond, famous for its healing properties. People prefer to take a dip in the healing waters and take the delicious "karha" prasad to seek divine blessings at this holy place. The Sikh temple looks awesomely spectacular at night because of the sparking lights that light up the courtyard and water pond. This holy Sikh shrine is located at the Golden Temple Road, Atta Mandi, Amritsar.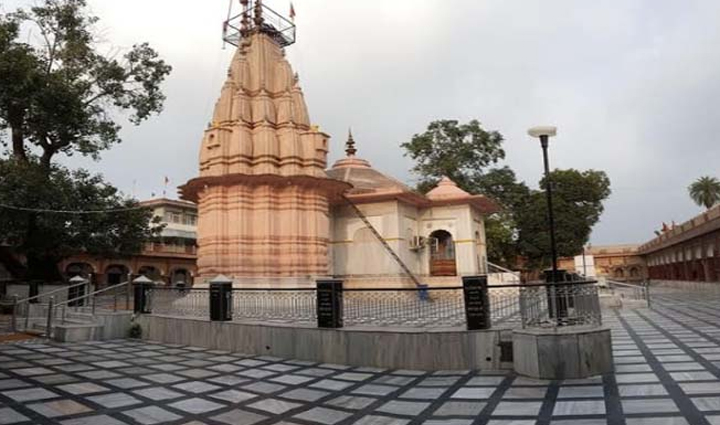 # Kali Mata Mandir

Patiala in Punjab is famous for its Kali Mata Mandir, and people wait hours in line to worship Goddess Kali. This temple was built by Maharaja Bhupinder Singh way back in 1936. Surrounded by lush green trees and breathtakingly beautiful architecture, The Kali Mata Mandir looks awesomely stunning. Moreover, it is considered auspicious to feed the beggars outside the temple in huge numbers.

Legend says Kali Mata is associated with destruction and death if she gets angry. But at the same time, she is a mother figure for many devotees. People pray to her with great reverence and believe that Kali Mata answers all the prayers and fulfills desires if the Pilgrims pray to her with a clean and true heart. Goddess Kali protects her devotees if they are caught in unpredictable and serious situations that offer no solution- such is the belief of many!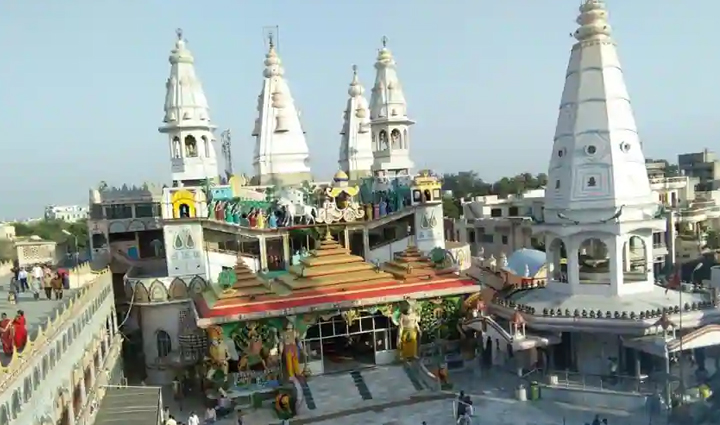 # Shri Krishna Mandir

Shri Krishna Mandir in Ludhiana is dedicated to Lord Krishna. It is a spiritual and peaceful place to pray for Hindu devotees and stands proudly in a serene environment. On special occasions, the temple authorities organize community langar that offers free food to all the people collected there.

The peace and calm of the temple compound encourage many sadhus and rishis to pray and meditate here. The Shri Krishna Mandir speaks of many interesting tales of Hindu mythology, which is why it is popular with tourists. The temple is on Model Town Road, Pritam Nagar, Model Town, Ludhiana in Punjab.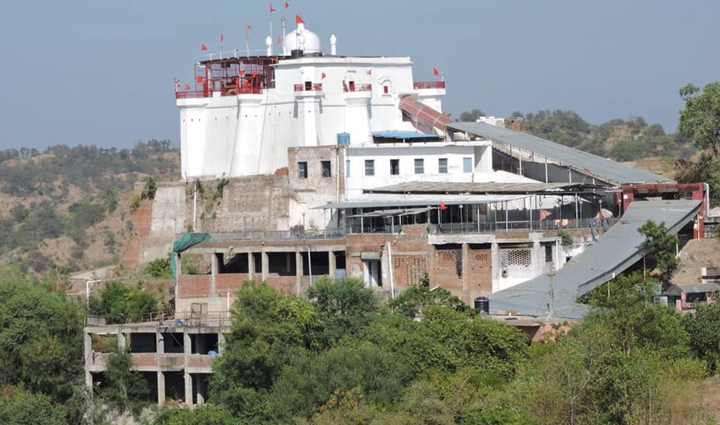 # Jayanti Devi Temple

On a hill, deep in the Shivalik ranges, in district Ropar, lies an exquisitely beautiful temple, the Jayanti Devi mandir. Goddess Jayanti Devi is worshipped in this ancient temple of the "Goddess of Victory ."The Morning Prayer at the temple needs a special mention and will make your visit here unforgettable. Fairs are organized here on the auspicious full moon days, and Navratri's nine days are celebrated with great pomp and show. Jayanti Devi temple is at Majrian in Punjab.