6 Most Weird Temples That Exists Only In India
By: Pinki Thu, 22 Sept 2022 12:14:00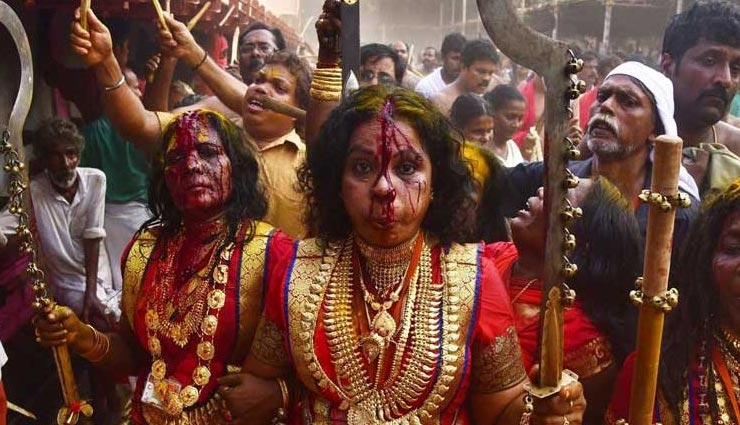 India is known world over for its million Gods and Goddesses, each having their own mythological story justifying reverence from their countless devotees. It is for the very same reason our country is home to an astoundingly large number of fascinating temples, shrines and places of worship. While a majority of these temples amaze us for their architectural beauty and history, a few make our jaws drop for the bizarre reasons why they are popular among devotees. From a Sikh shrine for people with "international" dreams to a temple where the Goddess only devours a prasad of Chinese delicacies, we've got them all. Don't believe us? Read on.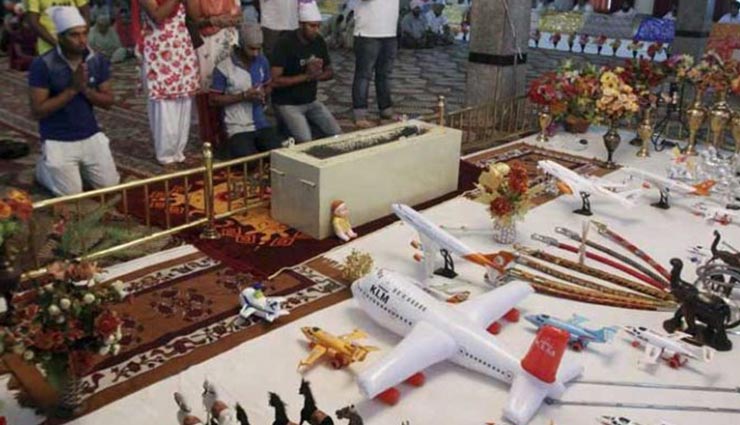 # A visit to Shaheed Baba Nihal Singh Gurdwara (also known as Aeroplane Gurudwara) will help you get a Visa to your dream destination

Visa problem? No problem! This Gurdwara located in the Talhan village of Punjab has the solution for all you globetrotters. According to a popular belief, anyone facing the wrath of Visa officials can easily get that much needed stamp on their Visa application by offering prayers at this 'miraculous' Gurudwara. With their hearts filled with faith, devotees offer toy planes at this Sikh shrine and on weekends, one can easily find at least 80 to 100 toy planes strewn on the first floor of this unique Gurudwara.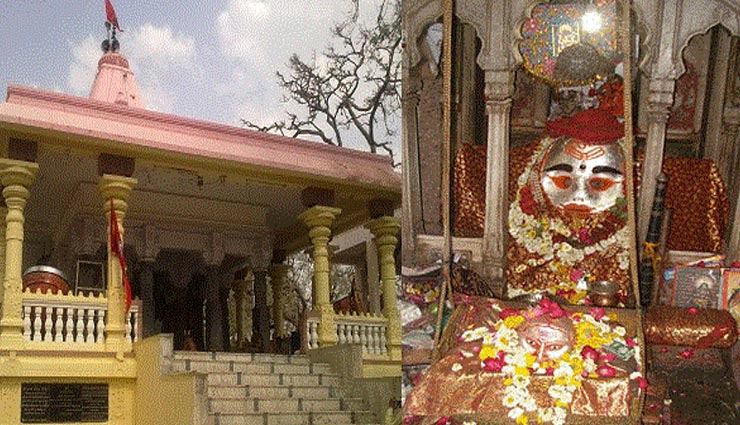 # Kal Bhairav temple in Ujjain, where Gods are always game for a drink or two

If you are of an opinion that chugging down countless beer cans on weekends is only your field of expertise, here's a fact that might make your whole life look like a lie. Everyday, Kal Bhairav Temple in Ujjain witnesses an unusual ritual of devotees offering liquor bottles to their favorite deity. Vendors are often spotted selling baskets of offerings – that contains a bottle of liquor with coconut and flowers outside the temple. Recently, the state government also set up liquor counters outside the temple.

The priests pour some liquor from the bottles offered by devotees in a small saucer and offers it to the deity near its lips. The remaining bottle is returned to the devotees as the 'prasad'.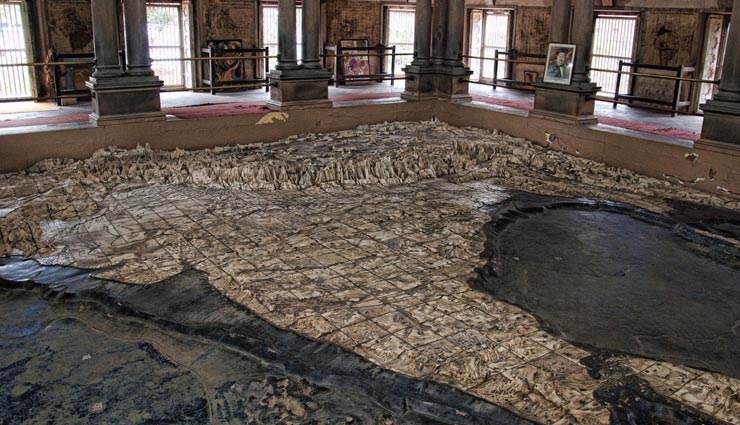 # The Bharat Mata Temple in Varanasi has been built in honour of our country

All you people whose hearts overflow with patriotism on hearing 'Mitroon' on television and radio, the Mother India Temple at Mahatma Gandhi Kashi Vidyapith campus in Varanasi is a place that will hold you spellbound. Fascinating much? Definitely!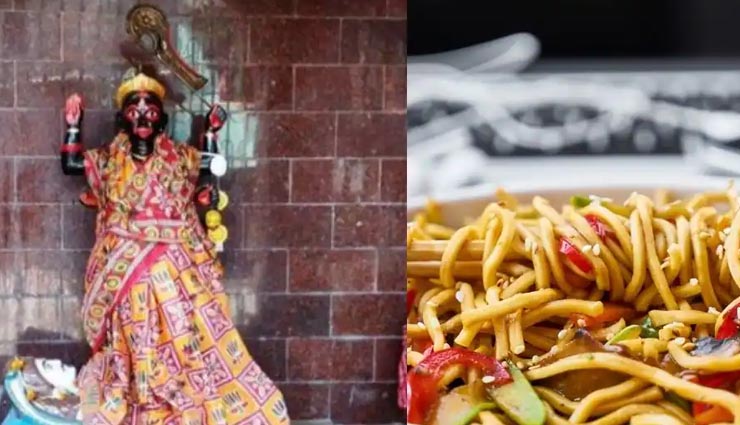 # The Chinese Kali Temple in Kolkata will scintillate your taste buds

A Kali Temple in Kolkata? That's like finding sand on the beach. So, you must be wondering why this Kali temple found a place in our list? Well, the answer lies in the scrumptious 'bhog' this temple offers its devotees. Ever heard or seen noodles being served for prasad in a temple? We know the answer and that is why we thought of putting this Chinese Kali Temple in this list.

The Chinese Kali Temple is visited by the local Bengalis and Chinese community in Kolkata alike. The legend says that about 60 years ago, the site of the temple just had black stones with sindoor where the locals prayed. There the parents of a 10-year chinese boy who was on the verge of death prayed here day and night for their son's recovery. After their son recovered from the illness, this place became very revered for the Chinese community in Kolkata. A granite temple was constructed at the site and the black stones still lie inside the temple.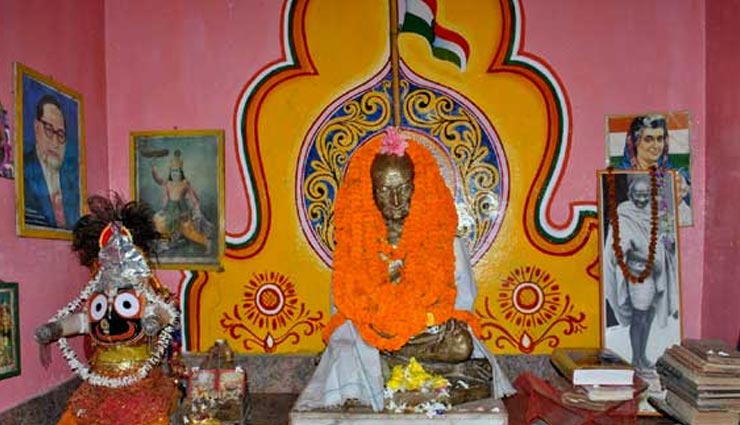 # Mahatma Gandhi Temple

Mahatma Gandhi is one political figure who has quite a few temples in different parts of the country where he is worshipped like a deity.

One of his most famous temples of Gandhiji is in Bhatra which lies in the Sambalpur district of Odisha. This temple was established in 1974 and has been attracting people from near and far since them who come to pay their tribute to Bapu. Another famous Mahatma Gandhi temple lies in the Nalgonda district of Telengana.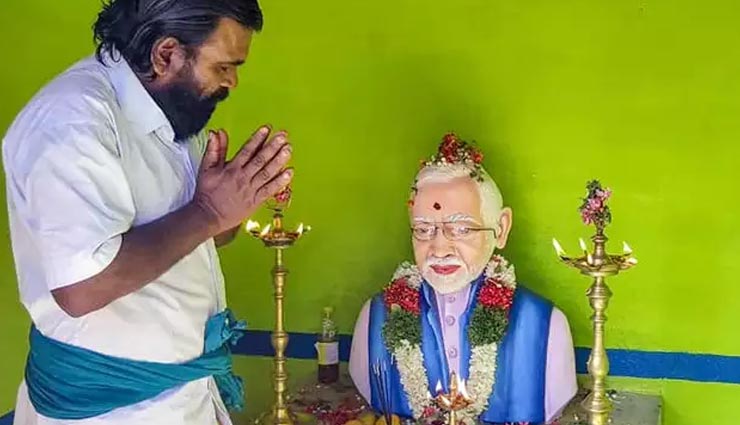 # Narendra Modi Temple – A temple dedicated to India's Prime Minister

A Tamil Nadu farmer impressed by Narendra Modi's welfare schemes and himself receiving the benefits of some of them, built a temple in his honor in 2019. This temple lies in his village near Tiruchirappalli in Tamil Nadu.

Before this, some of Modi's followers had built his temple in Rajkot, however, it had to be pulled down after the Indian Prime Minister objected to this gesture and asked his followers to clean their neighborhoods instead. Another grand Narendra Modi temple is being planned in Meerut by some of his enthusiastic supporters.
Tags :