6 Must Do Things In Varkala, Kerala
By: Kratika Mon, 24 Jan 2022 5:56:10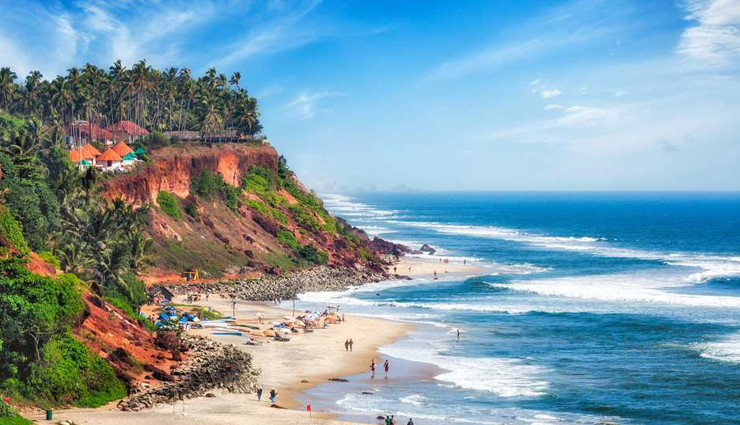 Kerala has been a favourite destination for travellers from all over the world. Kerala is a region that is rich in heritage and offers travellers a variety of activities to do. Among the tones of beautiful spots to visit, Kerala also is home to quaint towns which hold some hidden treasures. One such beautiful town is Varkala, located on the Southern Kerala coastline and is paramount to historical marvels and the beauty of nature. Home to various historical forts and ancient buildings, with a picturesque lighthouse to match, Varkala in Kerala is a sight to behold. Untouched by modern-day struggles Varkala in Kerala is a perfect place for a getaway from the busy city life and if you need some help preparing an itinerary here are some of the best places to visit.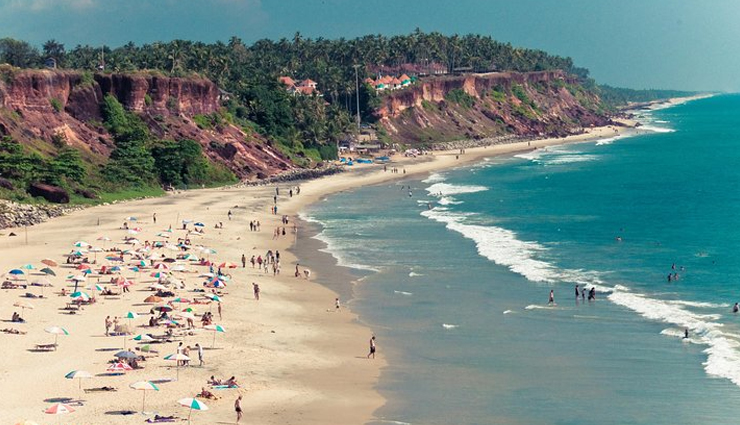 # Visit Varkala Beach

Offering spectacular views of the pristine waters is the Varkala beach. Famously known for its natural spring considered to have medicinal powers, locals believe taking a dip here can cure the body of its ailments and the soul of its sins. The beach runs for 20 km and is visited by hundreds of tourists every year who come to fish and take a dip in its pristine waters while enjoying the surrounding scenic views.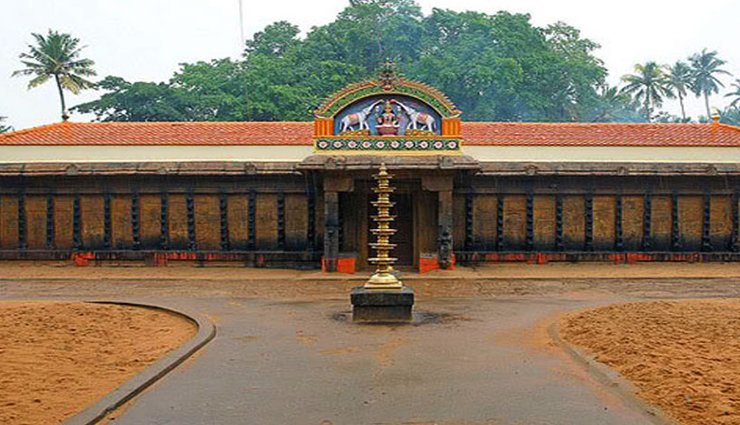 # Find Inner peace At The Janardhana Swami Temple

If you are looking for a religious experience, you must visit the Janardhana Swami Temple located in Varkala, Kerala. The marvellous architecture of the temple, complete with a high arched entrance and tile roof, makes it an ideal spot for people who love to admire grandiose buildings. Located within close proximity to the beach post receiving blessings from the gods you can also enjoy a leisurely stroll. The main festival of this temple is Arattu, celebrated in March/ April where people pay homage to their ancestors.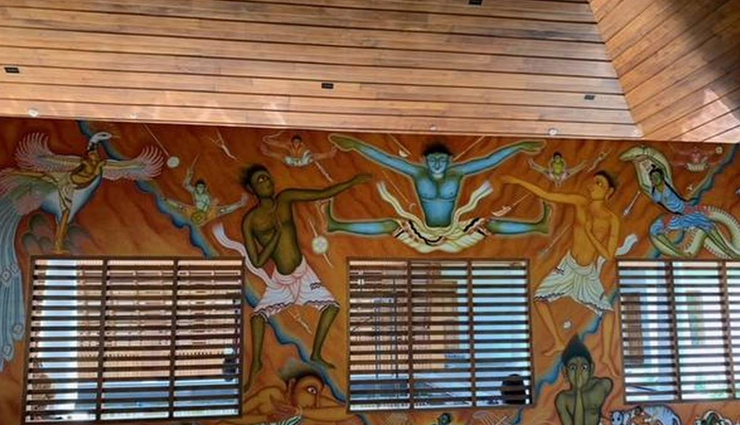 # Understand Local Culture At The Varkala Culture Center

Looking to explore the local culture and understand art in its most authentic form? Then a visit to the Varkala Culture Center is a must for you. Traditional art forms represent the history of the state and a visit here will give you an opportunity to connect with the same. The spectacularly designed building hosts a cultural evening every evening and often has performances of dance forms like Kathakali along with Kalarippayattu, especially during peak tourist seasons. A visit here is sure to transport you to a whole other dimension and make you feel imbibed with Vakala's history.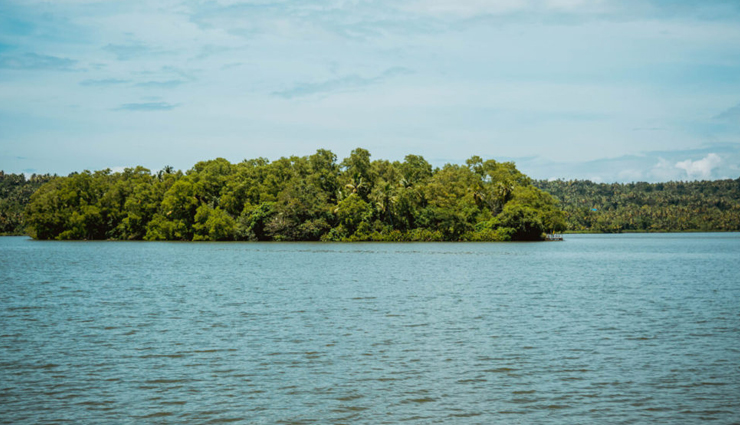 # Explore The Wildlife Of Ponnumthuruthu Islands

One of the most beautiful uninhabited islands in Kerala, Ponnumthuruthu Islands is a haven for nature lovers. Home to various exotic and migratory birds it attracts tons of avian enthusiasts. Located 20 km from Varkala, the island is surrounded by the pristine, turquoise waters of Akathumuri lake and provides a breath-taking vista. This island is a must-visit for both nature and wildlife lovers.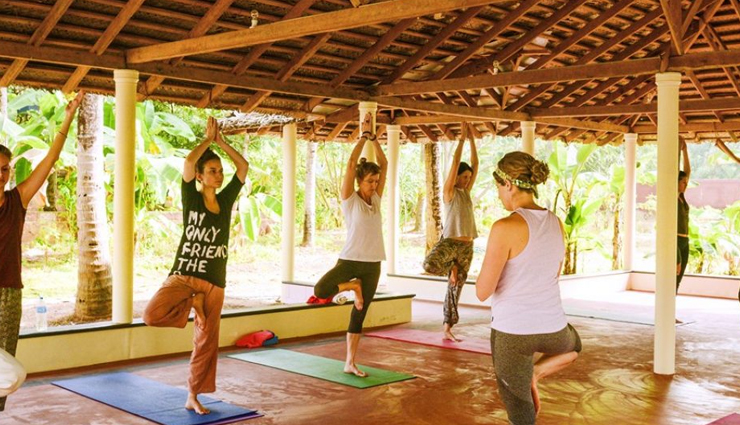 # Channel Your Chakras At A Yoga Class

A hub for Yoga and various other spiritual activities, a trip to Kerala would be incomplete without attending one class. Varkala has a deluge of studios that offer classes to beginners and experienced yoga enthusiasts alike. You will have a next-level spiritual experience, all thanks to the brilliant teachers in this town. What adds serenity to this experience is that most of the schools are surrounded by natural greenery, making a class even more spectacular.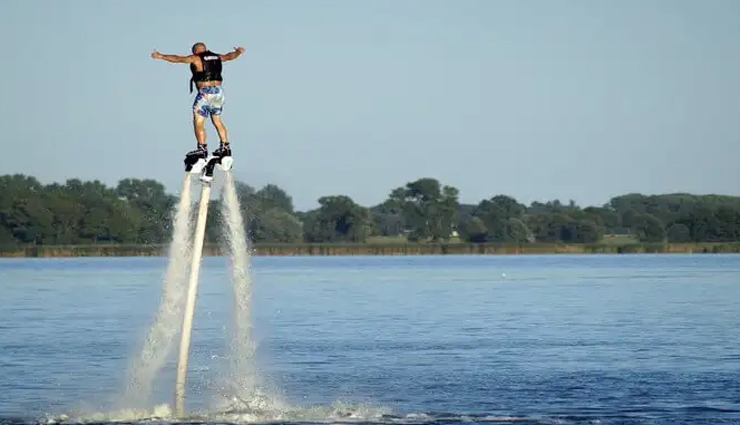 # Feel The Rush of The Water Sports

For your adrenaline junkies out there, Varkala beach has a host of water sports to offer. Varkala is the only place in South India where you can witness the confluence of hills with the sea which allows you to experience the best of both worlds. The rocky cliffs which tower towards the calm waters of the Arabian sea make a perfect culmination to experience some thrilling water sports in Varkala in Kerala. Some of the activities offered are jet-skiing, parasailing, and banana boat rides.