6 Must Visit Attraction In Salem
By: Neha Sun, 08 Jan 2023 10:35:02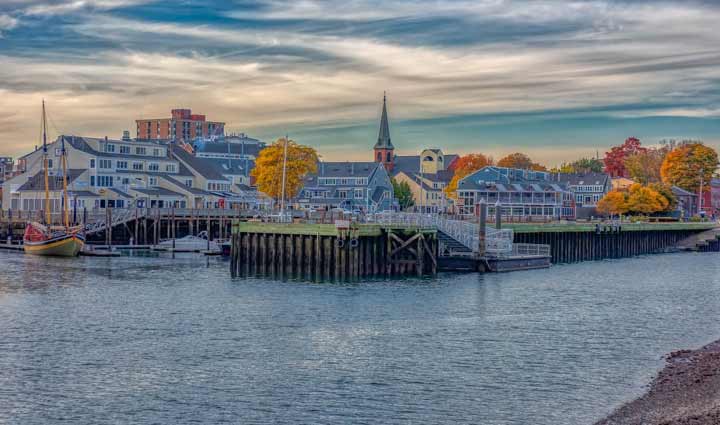 The city of Salem in the state of Tamil Nadu is underappreciated. The little city, which is located 160 kilometres from Coimbatore, is generally disregarded by the general public. People pass by here on their route to other well-known vacation destinations, but they never linger in this lovely little enclave of calm. Many people visit this location for its religious significance, but the magnificent foliage, waterfalls, and rich history make it just as beautiful. Salem, which is home to several mosques, temples, and churches, provides everything a visitor might want for a memorable vacation.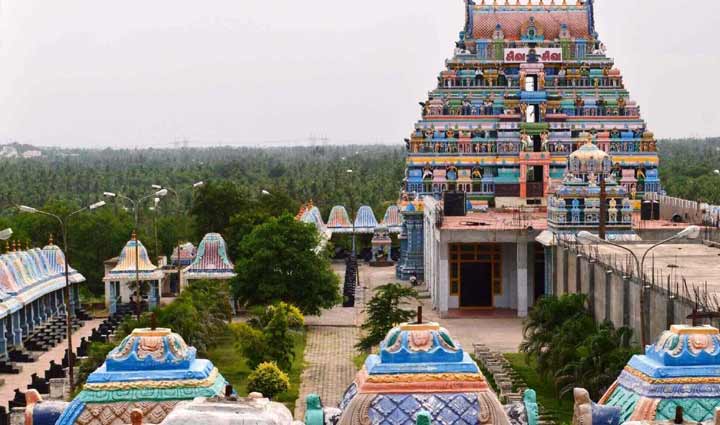 # The Arulmighu Alagirinatha Temple

Salem's Kottai area is home to Salem's Arulmighu Alagirinatha Temple. In addition to the collector's office, this is one of the town's oldest temples, which is reported to feature five Praharams. When this temple was first built, it was known as Sri Sundararaja Perumal Temple, which is also the name of its mandapam. This temple is on the banks of the Manimutharu river, encircled by a compound wall on all four sides. This temple has an area of one-acre and is of great significance.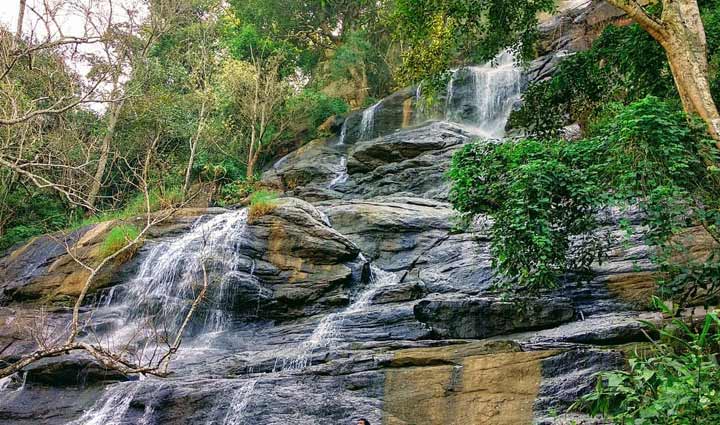 # Kiliyur Falls

Salem's stunning Kiliyur Falls are only 3 kilometres from the city centre, making them one of Salem's most popular tourist attractions. This 300-foot waterfall, which empties into a big pool below, is one of the city's most lovely and relaxing sights. For this reason, the waterfall is nestled away in the Eastern Ghats of Tamil Nadu among thick greenery and calm settings. Boating and swimming are two of the most popular activities in Salem.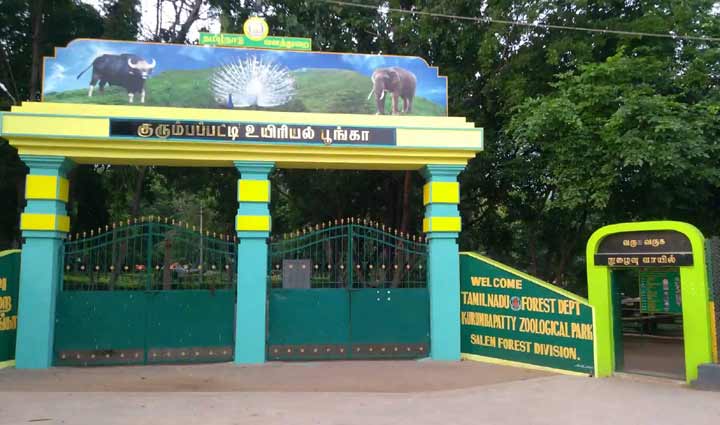 # Kurumbapatti Zoo

If you are a fan of nature and animals, this is the spot for you. In addition to a wide range of animals, the park is most known for its bird species. The white peacock and the multicoloured cranes are the most popular birds in this group. A total of 11.5 hectares make up the whole property. The park's administrators are constantly introducing new species. Different enclosures are available for various kinds of animals.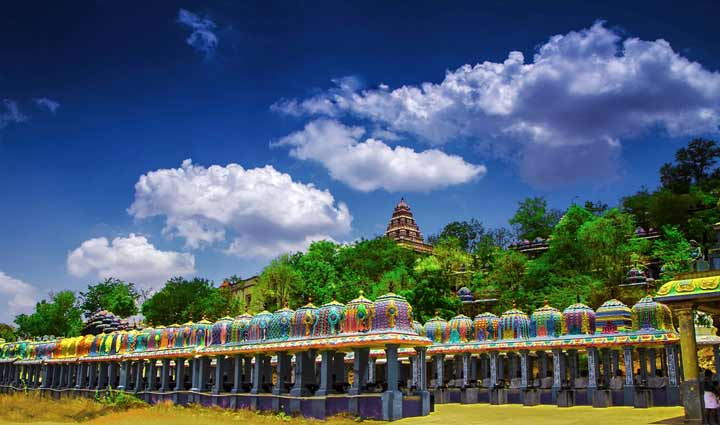 # Lingam 1008 Temple

We're certain that this Salem temple is well-known among Hindus around the nation, particularly among those who revere Lord Shiva. This temple, which honours Lord Shiva, is a top South Indian tourist destination. In the temple, there are a total of 1008 Lingas. One massive Linga is encircled by 1007 smaller ones. Nandi, the cow, is depicted in this enormous Linga. Entering the temple is like entering a portal to another world. The entrance is guarded by a massive statue of Lord Ganesha.

The primary deity, Sri Umayambigai Sametha Sri Arunachala Sundareswara, may be seen as soon as you enter the main temple. Awestruck by the idol's splendour, you'll find it difficult to walk for a while. In addition to the temple's interior beauty, the temple's surroundings are also very gorgeous. The Sankagiri Mountains, which rise behind it, enhance the natural beauty of the area.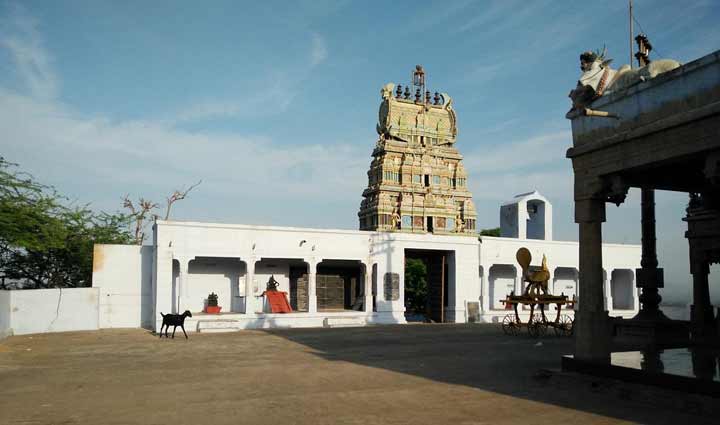 # The Temple of Kalangi Siddhar

Knowing about Tamil Nadu's religious history and the 18 Tamil Siddha temples that dot the state should come as no surprise. There is nothing better about these temples than the fact that they're all in Salem. There are a few, and one of them is the Kalangi Siddhartha Temple. This temple is more than simply sacred; it's also awe-inspiring. The shrine is surrounded by tiny streams and waterways. These enhance the temple's beauty and attractiveness. The water in these streams is considered to have healing properties, therefore taking a plunge in it is said to alleviate a variety of ailments. There are regular pujas held at this location, and you are welcome to join in at any time.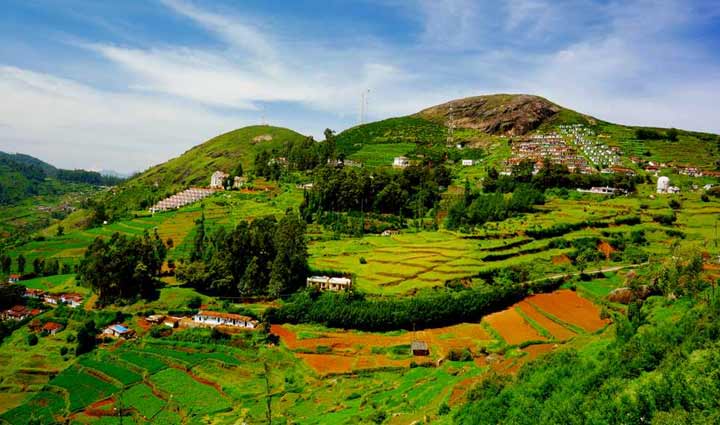 # The Oothumalai Hills

If you believe in Hinduism and are a religious person, here is the place for you. A large number of temples may be found on Oothumalai Hill. Aside from that, the area is well-known for the sense of serenity it imparts. Devotees and worshipers are drawn to this spot by the concentration of so many temples in such a small area.

This is the only location where the Shri Balasubramaniam Temple may be found. Lord Murugan is revered by the locals. The lord's idol at this temple is one of a kind, making it very popular. In addition, there is a well-known Shiva temple perched atop the hill. The rocks around the Shiva statue also include engravings of other deities. Make sure to see this hill, which is one of Best place to visit Salem.