6 Must Visit Observation Towers In The World
By: Kratika Tue, 01 Mar 2022 8:19 PM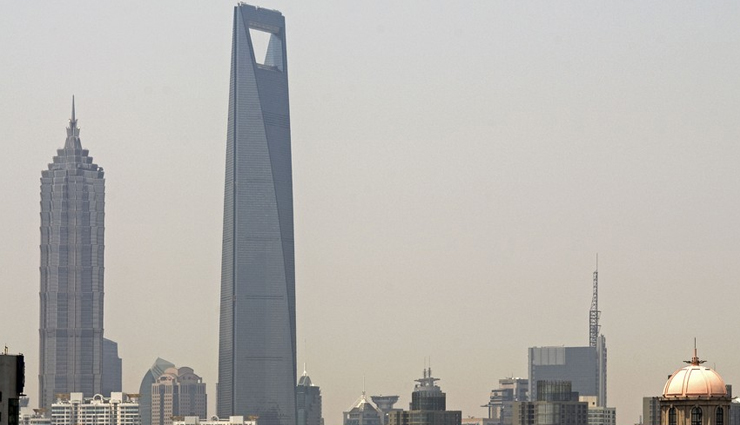 An observation tower is a structure used to view events from a long distance and to create a full 360 degree range of vision. They are usually at least 20 metres (65.6 ft) tall and made from stone, iron, and wood. The towers first appeared in Germany at the end of the 18th century, and their numbers steadily increased, especially after the invention of the elevator.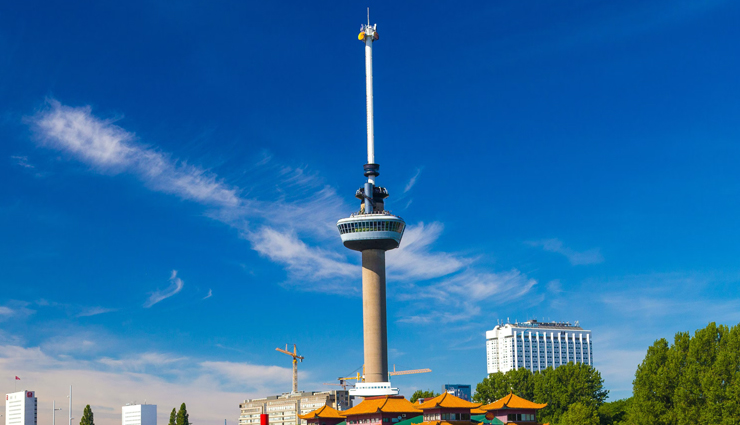 # Euromast, Netherlands

Euromast is an observation tower in Rotterdam, Netherlands, designed by Hugh Maaskant constructed between 1958 and 1960. It was specially built for the 1960 Floriade (an international exhibition of flowers and gardening), and is a listed monument since 2010. The tower is a concrete structure with an internal diameter of 9 m (30 ft) and a wall thickness of 0,3 m (1 ft).

For stability it is built on a concrete block of 1,900,000 kg (4,200,000 lb) so that the centre of gravity is below ground. It has a "crow's nest" observation platform 96 m (315 ft) above-ground and a restaurant. Originally 101 m (331 ft) in height it was the tallest building in Rotterdam. It lost this position for a while, but regained it when the Space Tower was added to the top of the building in 1970, giving an additional 85 m (279 ft). Euromast is a member of the World Federation of Great Towers.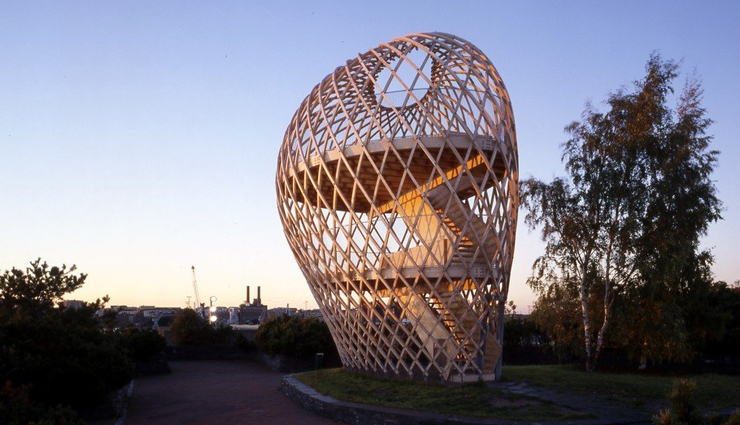 # Korkeasaari Lookout Tower, Finland

Situated on a cliff-top site eighteen metres (60 ft) above sea level, with spectacular views of the sea and the city of Helsinki, the ten-metre (33 ft) tower is a delicately transparent landmark for Korkeasaari Island. The free form is inspired by its natural setting: it follows the existing low stone wall and skirts around a small birch grove.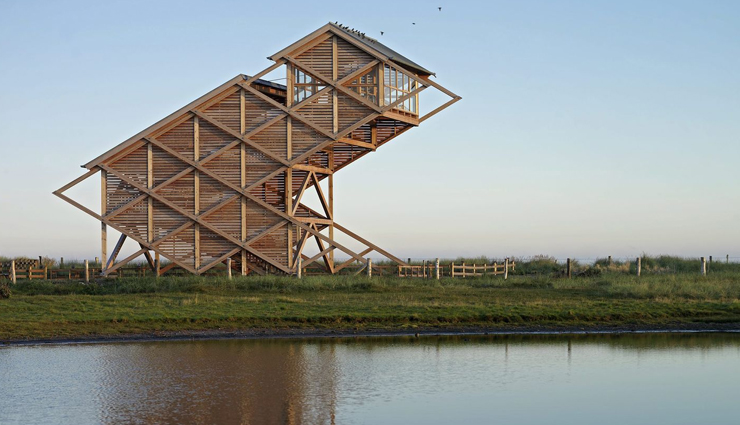 # Bird Observation Tower, Germany

Located on the far-projecting peninsula Graswarder, which belongs to the Baltic seaside resort of Heiligenhafen, is an extensive natural bird reserve that is a favored site not only for ornithologists but for vacationers and other travelers as well. In order to observe birds in this unspoiled environment without disturbing them, the directors of the bird reserve wished to erect a suitable observation tower, which, thanks to its elevated location, would also provide an exceptionally good view of the entire area and would allow visitors to study details with the aid of a telescope.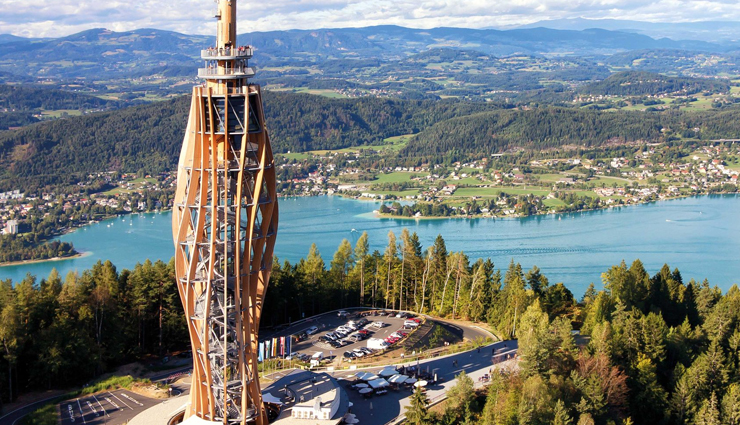 # Pyramidenkogel Tower, Austria

With its unique location at 905 metres (2,970 ft) above sea level, the 54 metres-high (177 ft) Pyramidenkogel lookout tower allows visitors to enjoy panoramic views of Carinthia's magical mountains, lakes and valleys: The view extends from the peaks of the Karawanken to those of the Hohe Tauern (Alpine mountain ranges).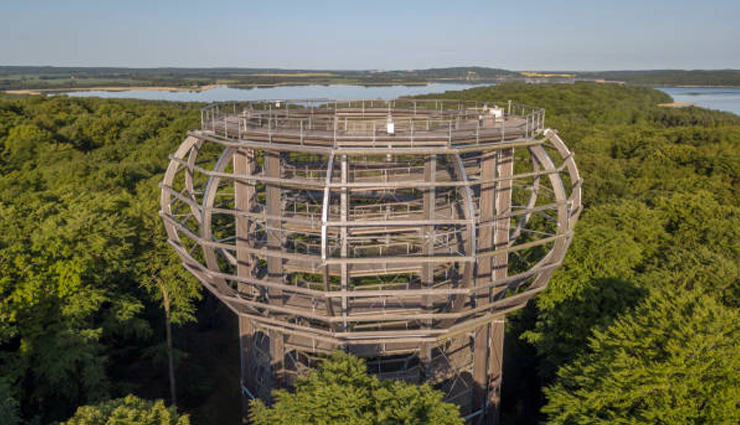 # Baumwipfelpfad Observation Tower, Germany

Baumwipfelpfad Observation Tower is a part of the famous Treetop walkway in the Bavarian Forest National Park. It is an amazing building in the shape of an egg. The steel and wood tower rises 144 feet (44 m), completely enclosing three ancient fir trees in its hollow shell.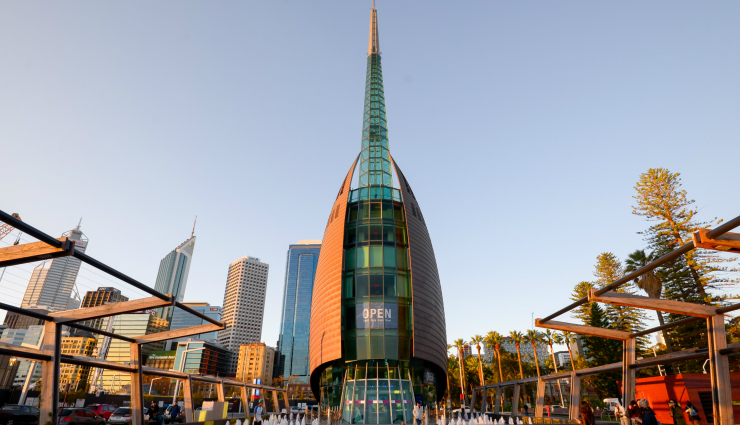 # Swan Bells Observation Tower, Australia

The Swan Bell Observation Tower is one of Perth's main tourist attractions. This tower is situated on the Barrack St. Jetty, overlooking the Swan River and the entire city skyline. It is 82.5 metres (270 ft) tall building and contains twelve historic bells from St Martin-in-the-Fields church (14-th century) in Trafalgar Square in London. Construction of the tower began in 1999 and ended in 2001. The site is now a tourist attraction for the City; since its opening on 10 December 2000, 1 million people have visited.

Tags :