6 Must Visit Places In Scandinavia
By: Kratika Fri, 01 Apr 2022 5:45:43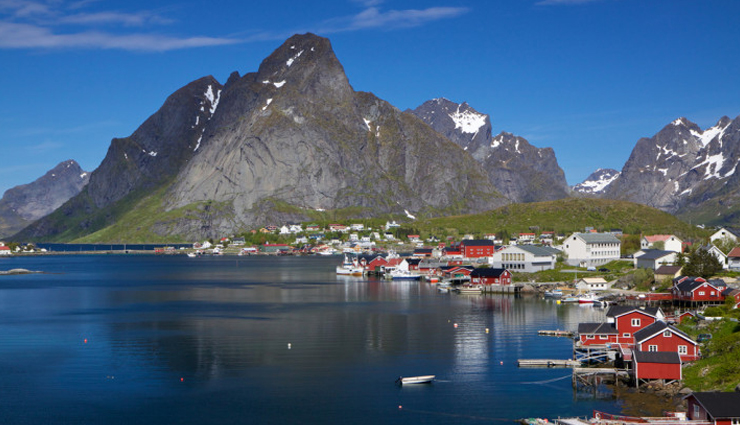 While the aurora borealis might be the reason most people put Scandinavia at the top of their list of places to visit, it shouldn't be. There's much more to Scandinavia than a multi-colored glow in the sky. Scandinavia encompasses several different countries and although they're often grouped together, they are all uniquely special.

What they do all have in common is wonderful, cultured people who will welcome you to their country with real heart. Fascinating cultures full of myth, mystery and legendary gods some of which you'll be familiar with and others you may never have heard of. And the real reason you should be going there – the absolutely, breathtaking dramatic landscapes and natural wonders the likes of which you won't find anywhere else in the world.

So if you're thinking of heading to Scandinavia, what should be on your top ten list of places to visit?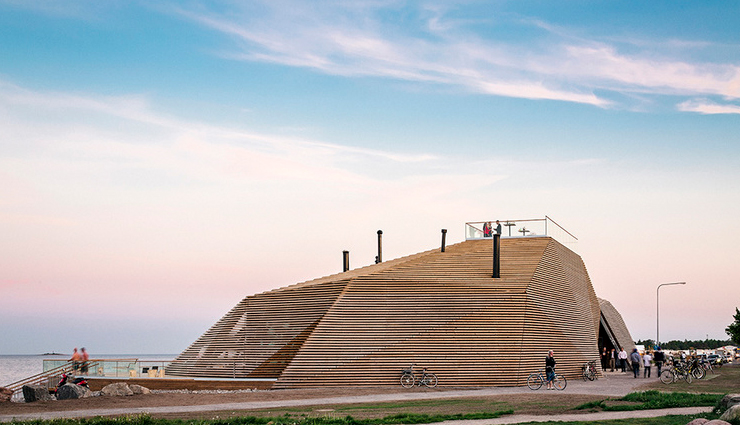 # Löyly Sauna, Finland

The Löyly Sauna in Finland's capital city, Helsinki, really is worth getting steamed up about. Although it's easy enough to get a sauna pretty much anywhere in the country, this one is special and just shouldn't be missed. Stunningly stylish, the waterfront installation looks out over the Baltic. As well as enjoying a traditional smoke sauna followed by a dip in the sea, there's a very classy restaurant and some great cafe terraces where you can enjoy the views.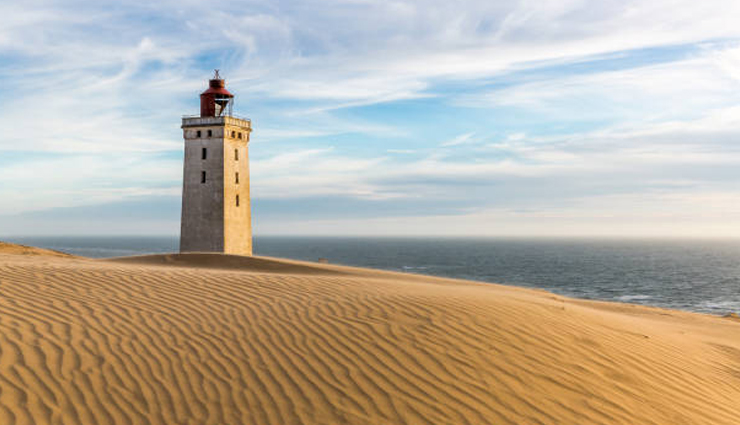 # Råbjerg Mile and Rubjerg Knude Lighthouse, Denmark

If you visit the Råbjerg Mile in Denmark, don't stand still for too long. The impressive stretch of sand dunes creep forward at a rate of just under sixty feet a year and engulf everything in their path. Phenomena of nature, the dunes can reach anywhere up to one hundred and thirty feet in height. That's a lot of sand and the closest thing to a desert you'll find in Scandinavia.

Propelled by the winds which gust through the area, the Råbjerg Mile covers a surface area of just under half a square mile. The Rubjurg Knude Lighthouse is one of the shifting sands latest victims. The high point it once stood on is now covered with sand and although it's not completely engulfed by the dunes, it won't be long before it is.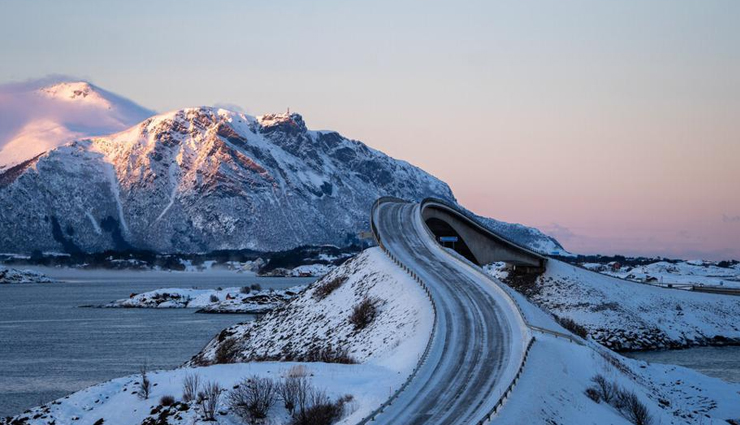 # The Atlantic Road, Norway

If you're into exciting drives, the Atlantic Road should be right at the top of your list of amazing highways. The Atlantic Road curves its way through an archipelago of islands on the western coast of Norway. The road links the islands together with five miles of switchbacks more twisted than a dragon's back, eight bridges, and several viaducts. It has been designated the honorable title of Norway's construction of the century.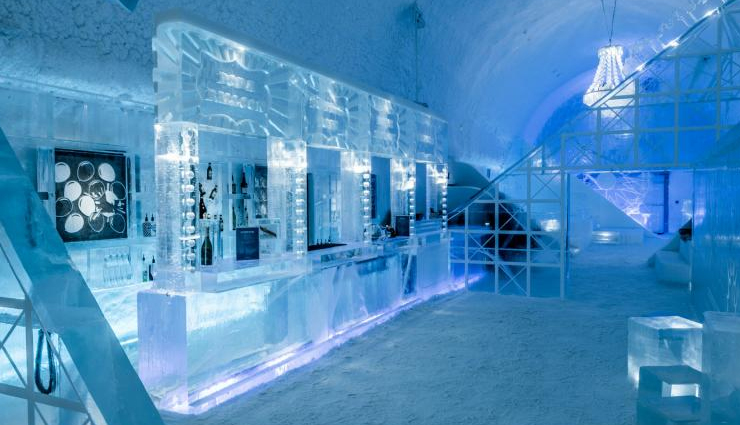 # Ice Hotel, Sweden

There really is only one place you can go for a perfect chill out stay and that's the Ice Hotel in the small town of Jukkasjärvi in northern Sweden. The hotel started as one single room in the late eighties. Now there are around seventy deluxe suites constructed every year with ice blocks taken from a nearby river. The igloo-type rooms are decorated with stunning murals and ice statues carved by local sculptors. There's no worry of anything melting as the temperature in the rooms maintains a steady -5 to -8 degrees. Now that's cool.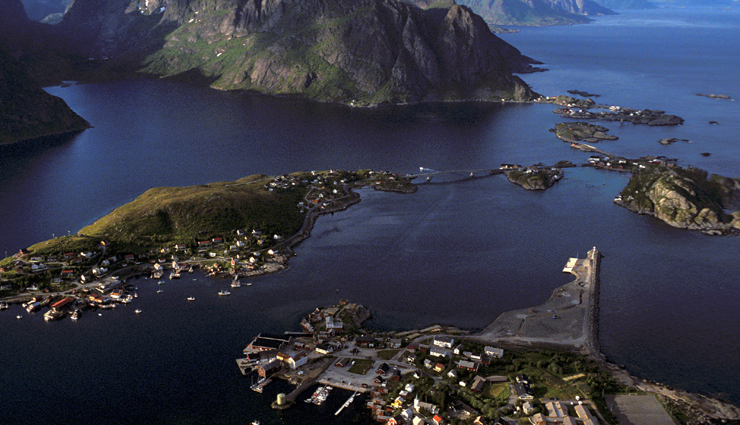 # Lofoten Islands, Norway

There's an old saying which goes – where there's a will there's a way and you'll need to be very determined to get to the Lofoten Islands in northwest Norway. It takes the best part of a day, by plane and boat, to get there, but it is well worth it.

The isolated islands, which are north of the Arctic Circle, have been blessed with landscapes which look as if they could only have been created by the most imaginative of game designers. Stark and steep mountain peaks back the glacial waters of the fjords which are so clear they reflect the blue of the sky and the colorful, painted fishing huts which line their shores. Add the extra nuance of Arctic light by day or the aurora borealis by night and it's as if a little piece of heaven has somehow ended up in a remote corner of the earth.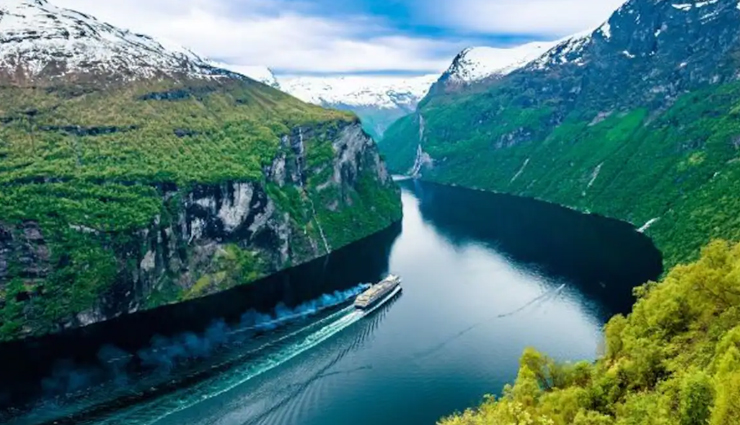 # Geirangerfjord, Norway

Norway is without a doubt a country full of fjords. With an estimated count of around one thousand two hundred, it'd have to be a special one to stand out from all the rest. The Geirangerfjord meets all the criteria to make it Norway's king of the fjords. Over nine miles long and just under a mile wide it has been designated a UNESCO World Heritage Site. Surrounded by steep cliffs on both sides, the Geirangerfjord is adorned with several very impressive waterfalls and some of the most scenic hiking trails in the world.