6 Must Visit Temples In Haridwar
By: Neha Thu, 22 Dec 2022 3:55:16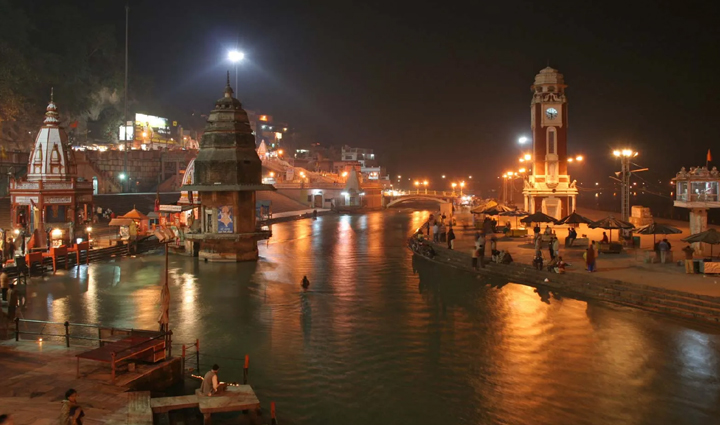 Let us give you a warm welcome to one of the seven holiest cities of India, Haridwar. Devotees often find themselves drawn to this city nestling peacefully in the state of Uttarakhand. Coming here, taking a dip in the holy Ganga river, taking blessings from the many temples and visiting the ashrams, these activities are what visitors here often indulge in.

And while doing so, they feel an aura of profound devotion and tranquillity. When you plan a trip to Haridwar, you can do all these famous activities. But for today, we will be taking you on a trip to the temples in Haridwar.

They call Haridwar the 'gateway to God' and you can say, the temples of the city lead the visitors to that gateway. So, here we start our journey to the 'gateway to God' through these divine temples of Haridwar.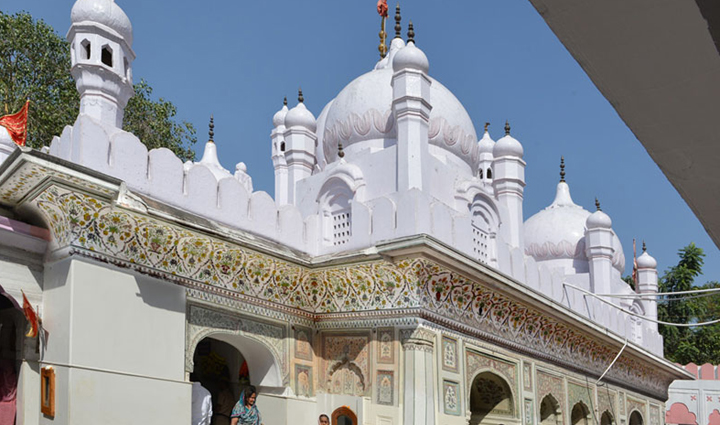 # Mansa Devi Temple

We will start this Haridwar temples list with one of the 'panch tirths' (five pilgrimages) of Haridwar. This temple is dedicated to Devi Mansa, who is a form of Shakti. Mythology says that Devi Mansa emerged from Lord Shiva's mind. Another belief around the temple lies in its name. Mansa translates to wish. And locals believe that if you visit this temple and offer your prayers, your wish will come true. When you are at this temple, your heart will be at peace and soaked in sanctity. And your trip to the temple will be adventurous. The temple is located at a great height and you will have to take the ropeways to reach the temple complex. Told you, it will be an exciting adventure! We are guessing this one is going straight to your list of the best places to visit in Haridwar. And in that case, you must remember the visiting hours. From 5 am to 9 pm.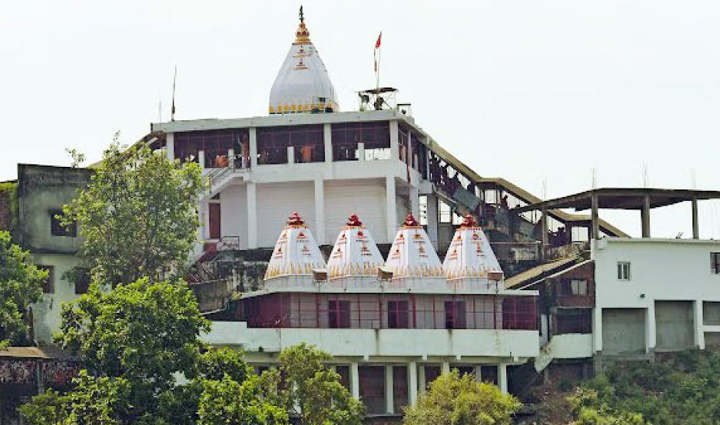 # Chandi Devi Temple

Next, we have another from the 'panch tirths' of Haridwar, Chandi Devi Temple. As clear by the name, Devi Chani is worshipped here. You can visit the temple any time of the year, between 7 am and 7 pm. But Chandi Chaudas, Navratra and Kumbh Mela are the best time to plan a visit here. You will find this temple on Shivalik Hills' Neel Parvat. By that, you can guess that the views surrounding the temple are going to be pretty amazing. Also, the way to the temple has great opportunities for trekking. In case trekking is not your cup of tea, you don't have to miss out on the adventure. The ropeway ride will come to your rescue.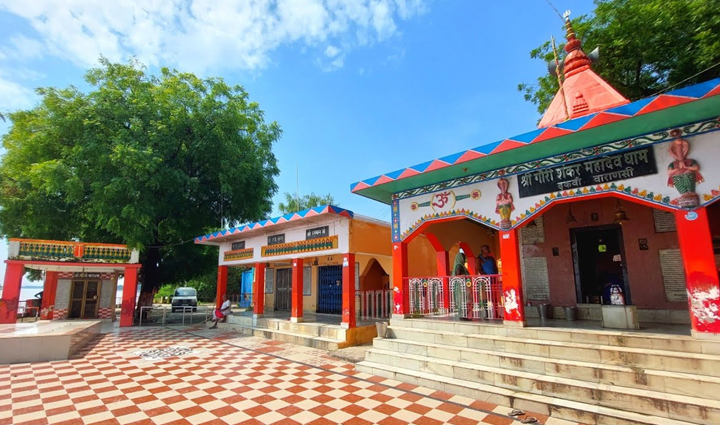 # Gaurishankar Mahadev Temple

A few steps away from the Chandi Devi Temple resides the Gaurishankar Mahadev Temple. Devotees visit the temple in large numbers throughout the year to offer their prayers in front of Lord Shiva. The devotion around the temple is perfectly complemented by surrounding nature's charm and tranquillity. And the Himalaya in the backdrop of the temple makes for mind-blowing views. For all these reasons, we think, this temple should be on your travel guide to Haridwar. The temple remains open from 8 am to 8 pm. Plan your visit accordingly.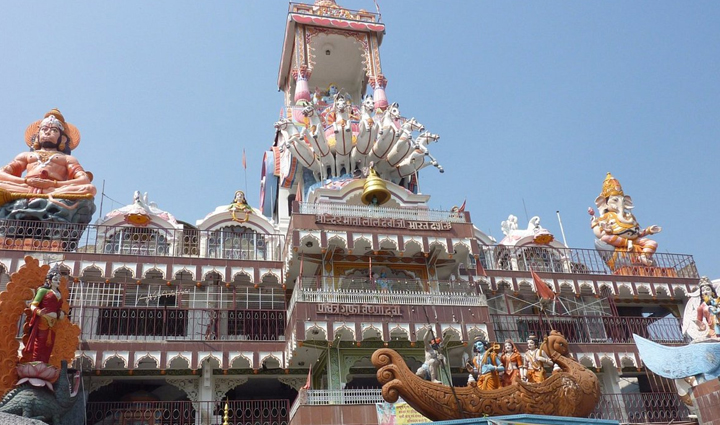 # Bharat Mata Mandir

This Haridwar temple name is a must on your travel guide, not just because of the devotion around the temple but also for what the temple represents. And that is India as a country (hence the name). It is no surprise that this temple worships the freedom fighters, the patriots and the freedom movement of India. The temple also pays tribute to India's rich culture and diversity. Any day during your trip to Haridwar, pay a visit to Bharat Mata Mandir between 5 am and 9 pm. And see how beautifully India is celebrated and worshipped here!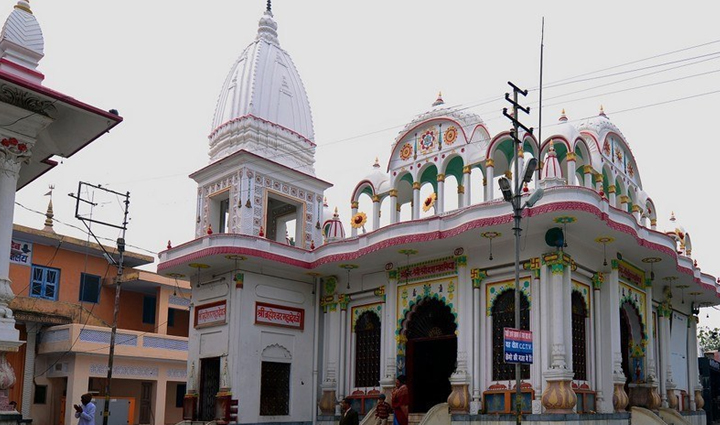 # Daksha Mahadev Temple

If you travel to Kankal, located 4 km from Haridwar (between 6 am and 8 pm), you will find our next destination, the Daksha Mahadev Temple. Although the temple is named after King Daksha Prajapati, it is dedicated to Lord Shiva and King Daksha's daughter, Goddess Sati. Offer your prayers here and then spend some time exploring the temple complex. There are two things that will catch your attention. The first one is the thousand years old banyan tree. And the second is the temple walls depicting the stories of King Daksha and the temple's history.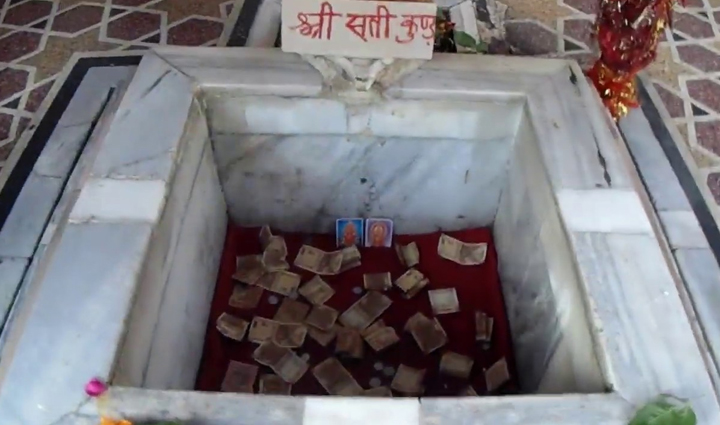 # Sati Kund

After talking about the Daksha Mahadev Temple and its stories, another temple comes to mind, the Sati Kund. The Haridwar temple location is also in Kankal. And here is its story from the pages of Mythology. King Daksha could not accept Lord Shiva as daughter Sati's husband. Due to her father's rejection, Goddess Sati surrendered herself in a sacrificial fire in this exact location. That is why Sati Kund is considered one of the most important temples in Haridwar and that is why we insist you to pay a visit here (anytime between 9 am and 9 pm).