6 Must Visit Tourist Attraction In Laos
By: Pinki Thu, 14 Apr 2022 1:09:14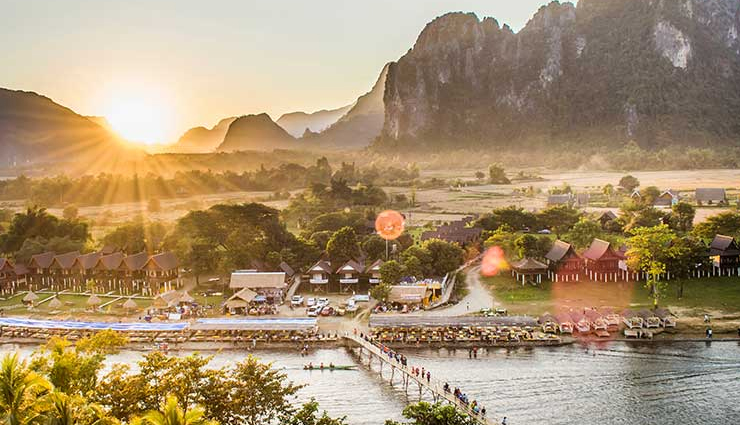 A south-east Asian country, Laos, is surely beautiful but not so popular among tourists. Laos is a landlocked country so offer no coastal experience to its tourists. Its neighbouring countries Thailand, Vietnam and Cambodia are famous for their attraction and overshadowing Laos. This is an actual humiliation because Laos offers as much natural beauty as its neighbours but with much fewer crowds. A trip to Laos is nothing short of meditative experience.

Foreign tourism started in this country in 1989 and since then it is increasing at a fast pace but not like its adjoining countries. The big limestone mountains offer you ample experience in trekking and exploring caves. A visit to Laos is affordable, exciting and it feels like exploring a hidden gem. One of the best features is that Laos has a tropical season during the whole year, so you can visit it at any time of the year.

Laos is quite famous for its forests and waterfalls. Every best place to visit in Laos surely provides you with breathtaking experiences and beautiful views. Cuisines of Laos are delicious and are influenced by Indian and Thai food. If you are looking for adventure, you can visit isolated villages, swim in the fast currents of waterfalls, and creep in the underground caves.

The Lao people are friendly and kind and help you in exploring their beautiful country. We had combined a list of some best places to visit in Laos in this article.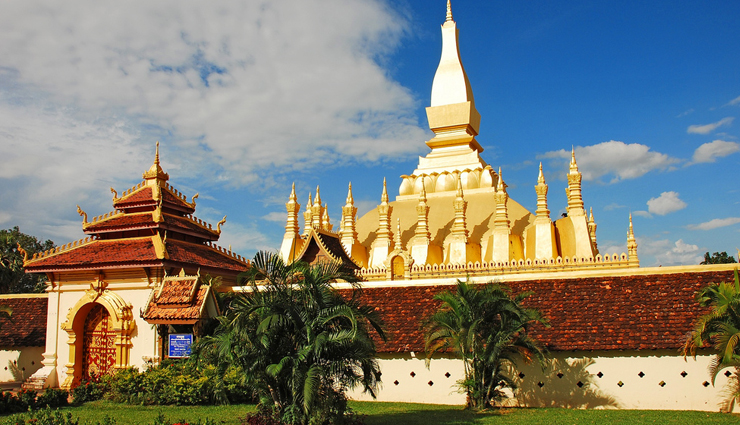 # Vientiane

The appealing city Vientiane is the capital and largest city in Laos but need only some days to completely explore it because, despite the fact that Vientiane is the capital, it is a small town and the smallest capital in southeast Asia.

It was a French colony in the past so evidence of French architecture is visible in the city. One of the four international airports of Laos is in the capital city. The major attraction to see in this best place to visit in Laos is temples but to experience real culture one should take a walk along the Mekong River. There are many markets along the riverside to explore. This city provides a nice food experience as many restaurants served western foods. One of the best places to see in Laos's capital city is Buddha Park situated 25 km outside of the city where lies 200 statues of Buddha.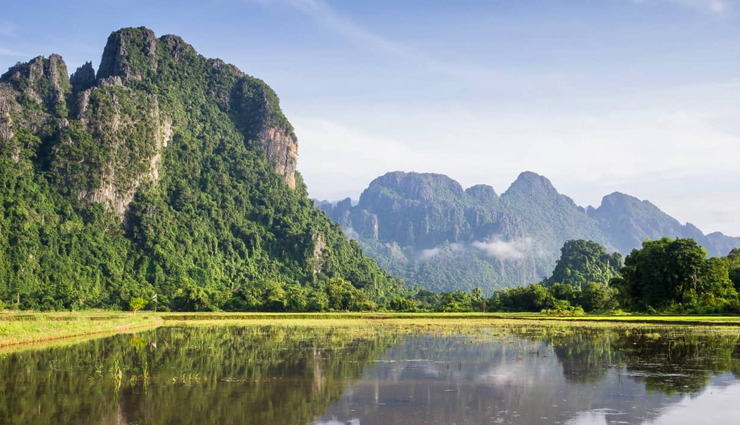 # Van Vieng

Van Vieng is situated between Vientiane and Luang Prabang. This town has many staying options like hotels and hostels. Vieng is also famous for its bars that remain open at the night for tourists. This city is much loud and is one of the best places to visit in Laos for tourists.

The most popular thing to do in Van is tubing, which is basically floating down the river and occasionally stopped at bars for drinking. This activity is almost blocked by the local government after some swimming accidents. Only a few tubing bars have been permitted to be opened for the sake of tourists but they are closely watched by the local administration.

You can enjoy in bar parties and can also explore limestone mountains by trekking or have a view of natural beauty while doing kayaking.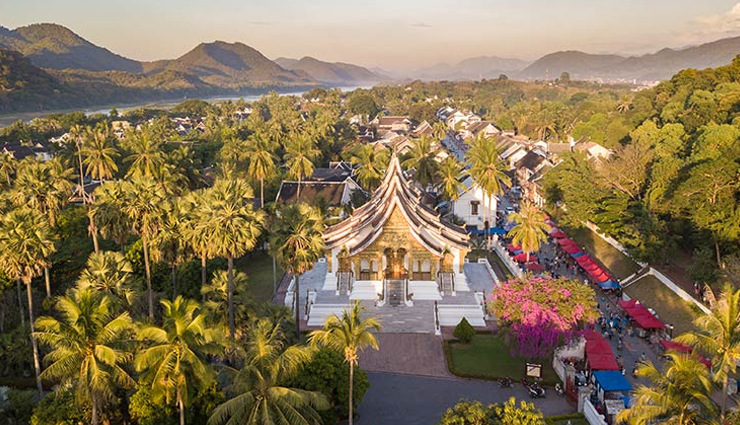 # Luang Prabang

Another best place to visit in Laos is its Historic city Luang Prabang. This city once served the role of capital at the time of the Kingdom of Laos. For tourists still, it is the unofficial capital. The city is situated at the point where two rivers Mekong and Nam Khan meets and at the back of Prabang is a magnificent mountain that makes Luang the most popular city in Laos for a scenic view. This town is also called the heart of Laos because of its French colonial architecture and Buddhist temples.

Many restaurants are located inside old colonies which can be explored on foot or by rented bicycles. Some of the temples are listed as UNESCO world heritage sites. Walking along the river you will find some cafes serving in European style. Kuang Si waterfalls have some deep craters, perfect for bathing. In the time between November and January, the water in the rivers is at the high side providing support to the sunset cruise.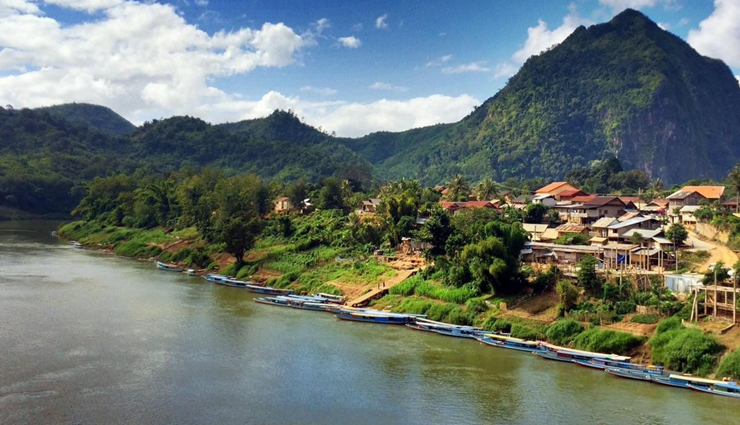 # Nong Kiau

Nong Kiau is well known as Nong Khiaw is the best place to visit in Laos. It is gaining a name for itself as a place where you can be freed from the hustle of the cities. A city built on the banks of the river Nam Ou provides you a chance to enjoy the scenery from a boat ride. Nong Kiau is blessed with tropical mountains and lush green forests. The main attraction point of this town is a beautiful Chinese bridge that connects the two sides of this town.

The visit of Nong Khiau is full of excitement and provides many adventures to tourists through outdoor activities like hiking, caving, biking, and kayaking.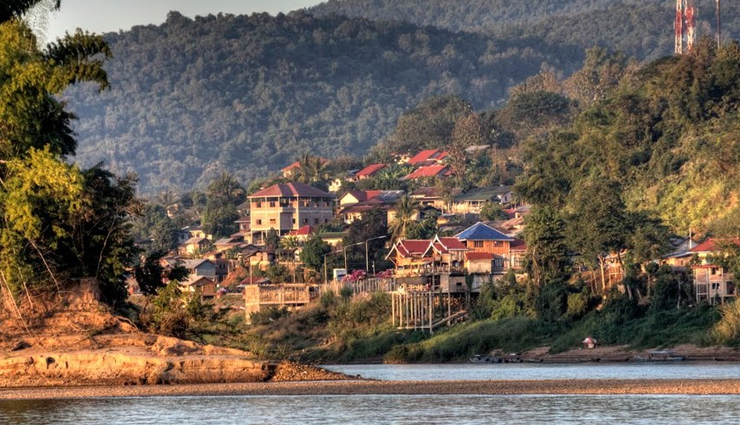 # HuayXai

At the north border of Laos close to Thailand lies Huay Xai. Huay Xai comes in the list of top places to visit in Laos because this city provides tourists the option to cross a land border from Thailand to Laos. Huay Xai is also connected with Luang Prabang by the Mekong River. Bokeo nature reserve is the best place to see in Laos's HuayXai as it provides spectacular experiences.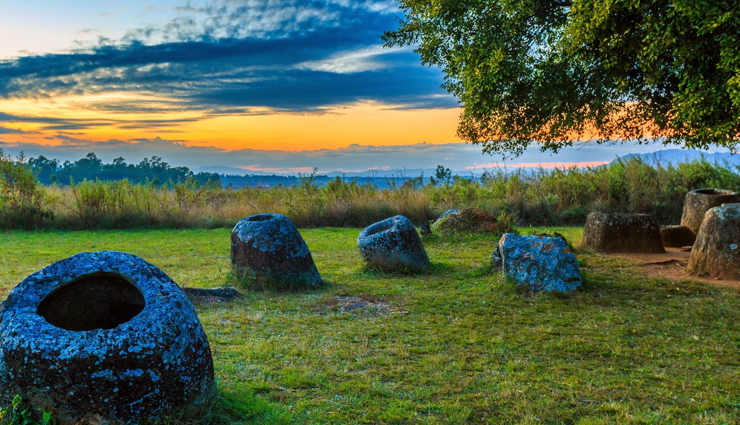 # Phonsavan

Phonsavan is the provincial capital of Khouang province located in central Laos is also the entry point for the Plain of Jars. This town was built in 1970 on the remains of the old towns which were destroyed in the 2nd Indo-china war. The name "Phonsavan" means hills of paradise which fits well with the place because Phonsavan is covered with hills from all sides.

The main attraction of this popular place in Laos is an archaeological site which is a landscape covered with thousands of stones, jar-like structures, believed to be used as graves or to store rice wine. This landscape is still one of the most famous sites in southeast Asia. If you love outdoor activities, then there is much to do apart from visiting the archaeological sites.
Tags :