6 Must Visit Tourist Spots In France
By: Kratika Wed, 24 Nov 2021 08:16 AM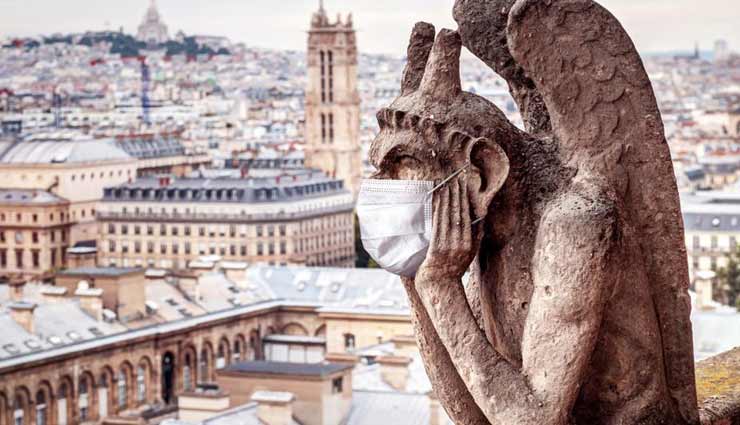 French is the top-visited tourist destination in the world and I wonder why this is crowned with such a title. Every city in France is itself beautiful and on top of it monuments, castles, and cathedrals are the ones that enhance the beauty of this European city. In this article, we are going to tell you about the 6 most beautiful places in France to visit on your next vacation. This article will be of great help for those who are planning a trip to Europe soon. In France, you will witness endless breathtaking locations to visit and know the city from the vicinity. So, tie up your seatbelts and get ready to know about the picturesque sites in France that will take your breath away. France has everything from rolling vineyards to plunging canyons, majestic villages to barren sand dunes that are enough to satisfy your travel desire.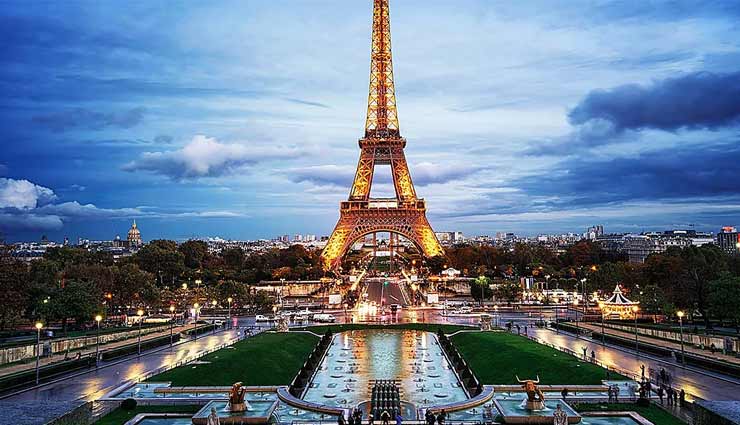 # Eiffel Tower

The Eiffel Tower, the highest tower in France, is also a global tourist landmark. Not only is the skyscraping height of the Eiffel Tower noteworthy but it also looks beautiful from the ground. Eiffel Tower is the top destination to visit by couples and newly wedded. So, if you are planning to get married soon then you can also plan your honeymoon trip to France as there are so many serene locations like beaches and islands on the coastline.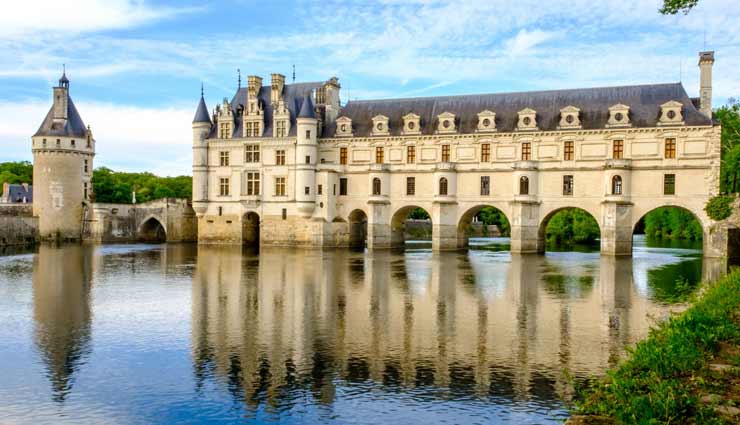 # Château de Chenonceau

Château de Chenonceau is the most beautiful valley in France famous for its ancient castles(château). You will get to see an array of château in this beautiful valley from enormous to the smallest one. So do not wonder if you look at a château like Rapunzel's home on this castle land. Most of these châteauwas constructed during the 15th century and regular maintenance of these château make them available to witness for this generation as well. Château de Sully-sur-Loire is one of the gorgeous fairytale-like castles in Château de Chenonceau.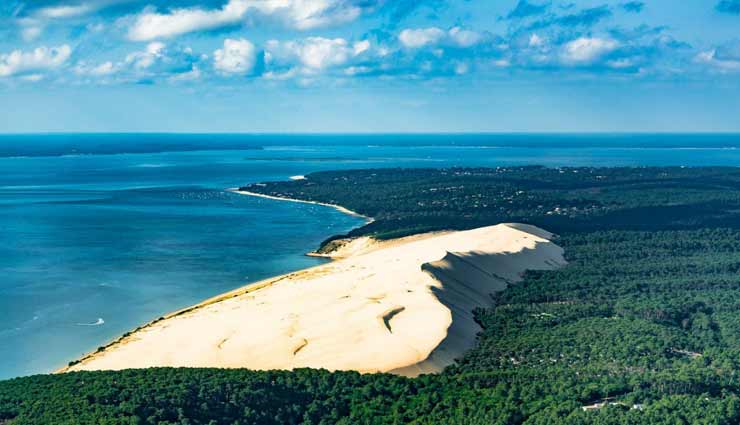 # Dune du Pyla

Nature has its own way to make the world look beautiful. Here in France nature has created the tallest sand dune in Europe with an elevation of 102 meters. To witness the breathtaking view of the surroundings visitors have to climb 154 wooden steps and reach the top of the sand dunes. Apart from this, the dunes are surrounded by the greenery of pine forest on one side and sparkling water from the Atlantic Ocean on the other side. The overall 2.7km-long ridge offers an astonishing view of nature's creativity. More than one million annually climb this majestic Dune du Pilat in France.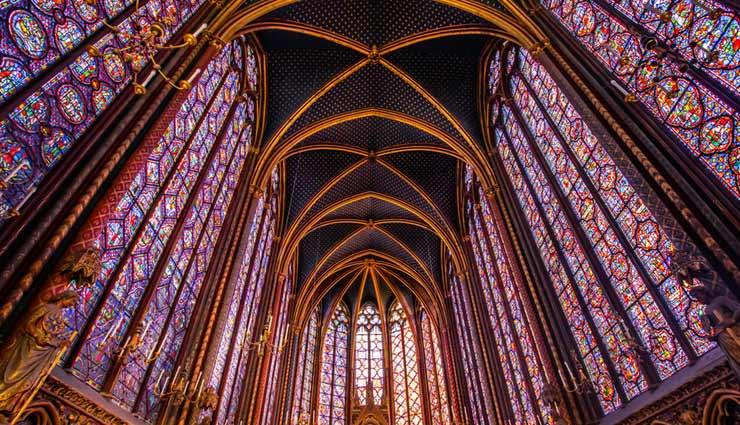 # Sainte-Chapelle

Sainte-Chapelle is a Gothic-style religious place in Paris, France. Like any other religious monument building in France, Sainte-Chapelle also has a nave, apse, and vaulting. But this large church is missing all the other structural elements that most churches in the frame are designed with. Additionally, the glass stained windows installed on the dome of the Sainte-Chapelle enhance its beauty up to a thousand times when the entire lobby is illuminated with colorful rays piercing these stained glasses. The chapel is also famous as the most extensive collection of the 13th century designed with stained glass.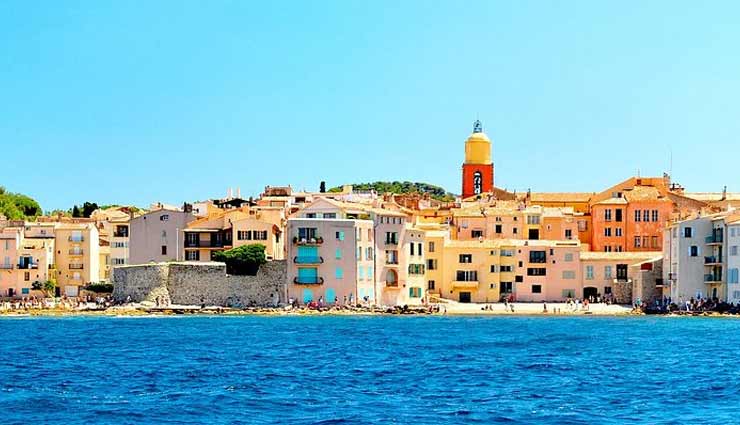 # Saint-Tropez

If you're seeking a lazy place in France to spend your day then head to Saint-Tropez. The decadent life at Saint-Tropez town in France is the ideal location for slackers. The beautiful sun-drenched resort on the coast of the French Riviera and the sandy beaches are the best [lase to soak some vitamin D. This remotely located town in France is famous for its unadulterated beauty scenes. If you want something different from the glitz and glamour, then Saint-Tropez might suit your choice. The pristine sandy beaches offer fantastic views to the tourists.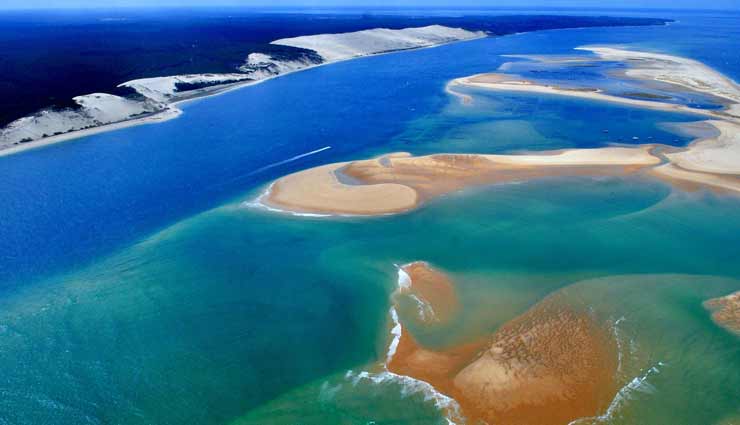 # Arcachon Bay

The old prehistoric site of the 19th century is a prime tourist destination in France. Arcachon Bay is located in the coastal area on the edge of Landes de Gascogne Regional Natural Park. The moderate weather of Arcachon Bay is perfect to visit in any season. Arcachon Bay is Europe's tallest sand dune with a height of 110m (361ft) above sea level. On your visit to Arcachon Bay, you can also go to L'Herbe, Cap Ferret, or immerse yourself in the captivating view of Arcachon city.

Tags :