6 Must Visit Traditional Markets In India
By: Kratika Wed, 16 Feb 2022 5:44:55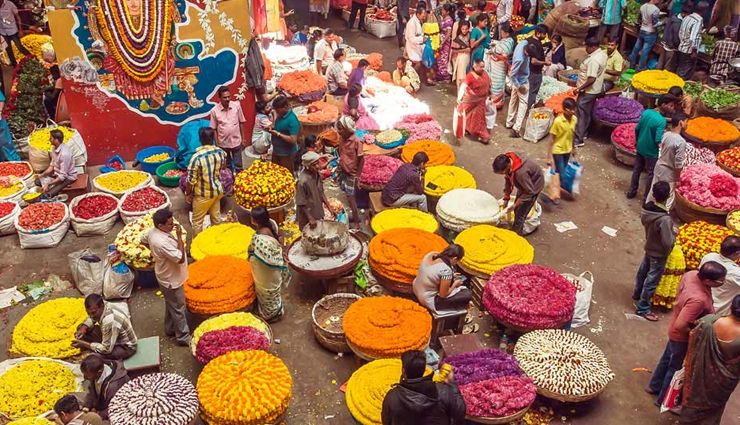 India has a rich culture and history, and this is often best displayed in the many traditional markets in India. In a world where buying anything is just a click away, these bazaars and markets are like an echo of an older era that still continues to exist.

These often labyrinthine markets have been a vital part of Indian culture, trade and social life for centuries, through the Mughal and British eras. Whether you are a shopaholic or not, you still need to experience the vibe of these markets. The Indian marketplace is often chaotic and bustling, there is always something going on. The sights, sounds and smells are all stimulating and unique to the beautiful chaos that is India. They are also an excellent place to buy everything from clothes to jewellery, fruits and vegetables, street food and much more – all in one place. Just remember, bargaining is part and parcel of this experience!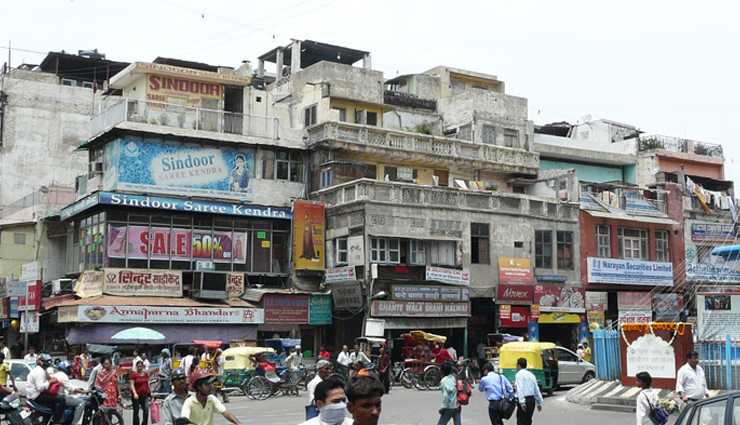 # Chandni Chowk, Delhi

Chandni Chowk is one of the oldest markets in India. This busy market dates back to the 17th-century when it was established by the Mughal Emperor Jahangir and his daughter Jahanara. The endless shops sell all kinds of things, such as jewellery, perfumes, traditional clothes, wedding paraphernalia, leather goods, electronics, spices, antiques, souvenirs and knick-knacks, as well as delicious food. Don't miss the Khari Baoli, the largest wholesale spice market in Asia.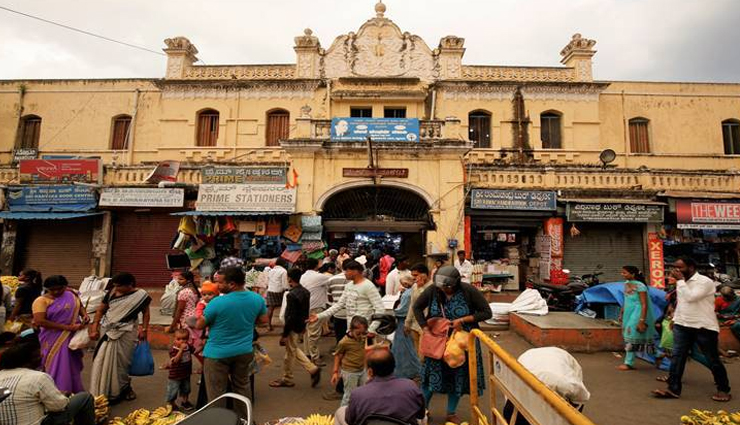 # Devaraja Market, Mysore

Located just off the central Sayyaji Rao Road in Mysore, this covered market dates back to the time of Tipu Sultan. It was further expanded by Chamaraja Wodeyar IX in the late 1800s. In this lively bazaar, you'll find all kinds of items such as flower garlands, incense, spices, household articles, mounds of turmeric and vermilion, lush green betel leaves, vegetables, fruits and more, each in its own specific section. Along the outer perimeter, you will find some famous sweet shops specialising in the iconic Mysore Pak.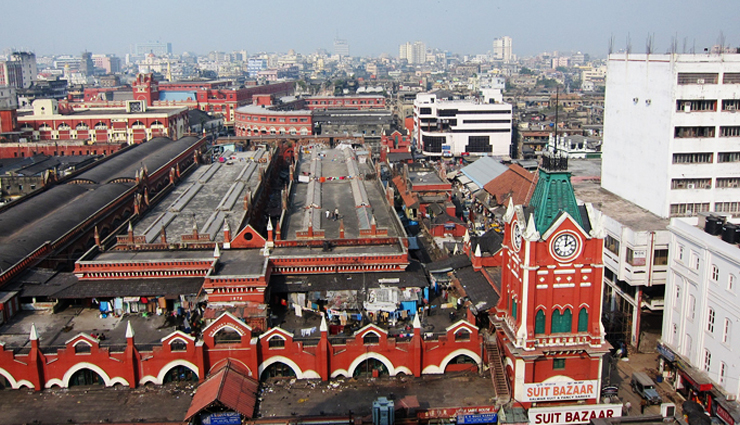 # New Market, Kolkata

Previously known as the Sir Stuart Hogg Market, this historic shopping destination on Lindsay Street was founded in 1874. Initially, the enclosed market was built exclusively for Calcutta's British residents. Today the market is one of the most popular trading hubs in the city and has over 2,000 stores that sell all sorts of items from clothing to electronics, food, flowers, utensils, leather bags, and much more. It has survived various floods and fires and is still continues to be in use.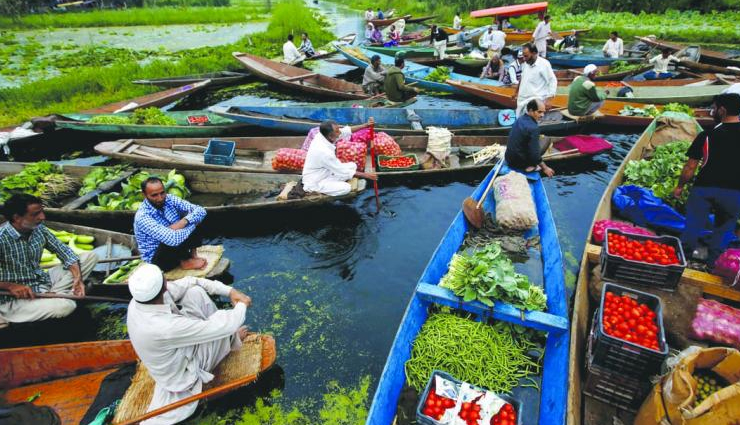 # Floating Vegetable Market, Srinagar

The picturesque Dal Lake in Srinagar is famous for its floating vegetable market. This one-of-its-kind market is open between 5 am to 7 am every day. Vendors gather on the lake in traditional Kashmiri boats, known as Shikara, to sell fresh fruits and vegetables as well as wood carvings, saffron and other local items that appeal to tourists. It is now mostly tourist-centric; and huge crowds gather here each morning (usually on boats of their own) to experience this unique market.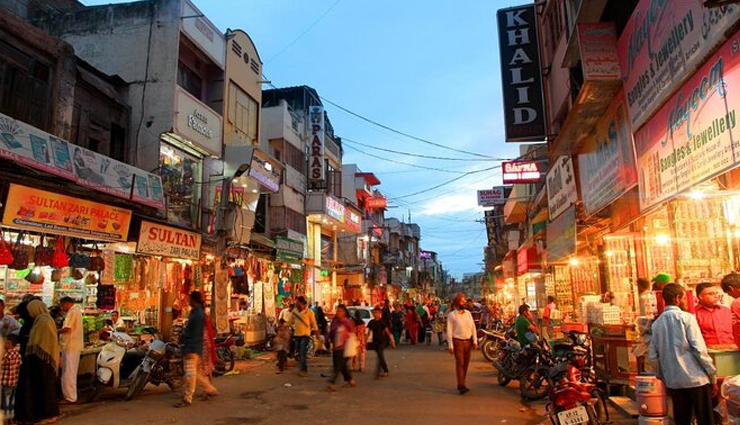 # Laad Bazaar, Hyderabad

Situated beside Hyderabad's famous Charminar, Laad Bazaar is a historic market that sells just about everything; sarees, perfumes, and silverware, are just a few of the things you'll find here. However, it is perhaps best known for its variety of bangles, especially stone-studded and glass bangles, and for its pearl jewellery. Just keep in mind that the bazaar is set in a narrow alley, where no vehicles are allowed, and it can get quite crowded.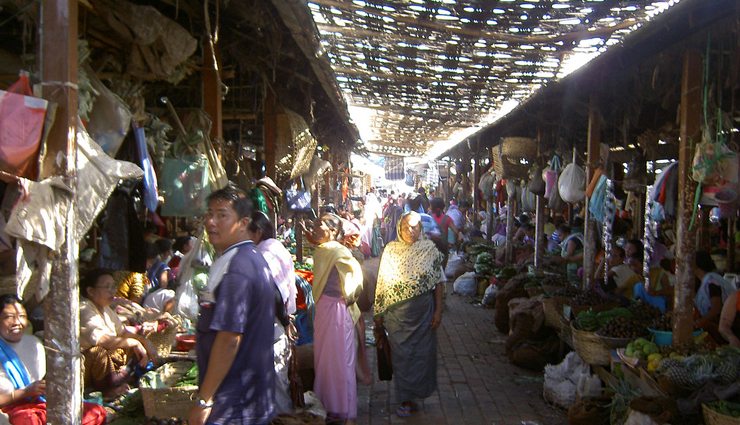 # Ima Keithel, Imphal

Located at the centre of Imphal (the capital of Manipur) is perhaps the only market in the world run entirely by women. The market dates back to the 16th-century, and is also popularly known as the 'Mother's Market'. Thousands of women traders sit here and sell everything from local produce to clothes, handicrafts, utensils, and more.