6 Not To Miss Tourist Attraction In Port Blair
By: Neha Fri, 13 Jan 2023 1:09:49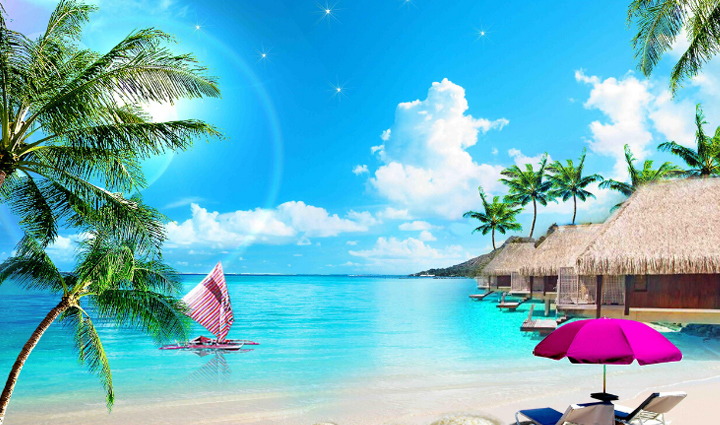 Andaman is a chain of nearly 300 islands scattered in an arc shape in the Bay of Bengal. The islands are lined by tropical rain forests, palm trees, mangroves, and white sandy beaches. With an impressive display of bright coral reefs and rich aquatic life, Port Blair, the capital city of Andaman, opens arms to the visitor and offers a memorable experience.

Port Blair offers plenty of picturesque spots for the tourists leaving them spellbound with the beautiful sight. People diving and snorkeling, several charming aquatic animals, turtles, sharks, and sun rays can be sighted easily on these popular Andaman Islands. Many of the islanders live in areas that are kept off-limits for travellers, and this helps the locals maintain their privacy. But, this is not all, Port Blair is the hub of activity and beautiful grandeur. It offers a world of beauty for the traveller to explore, so plan a visit at the earliest.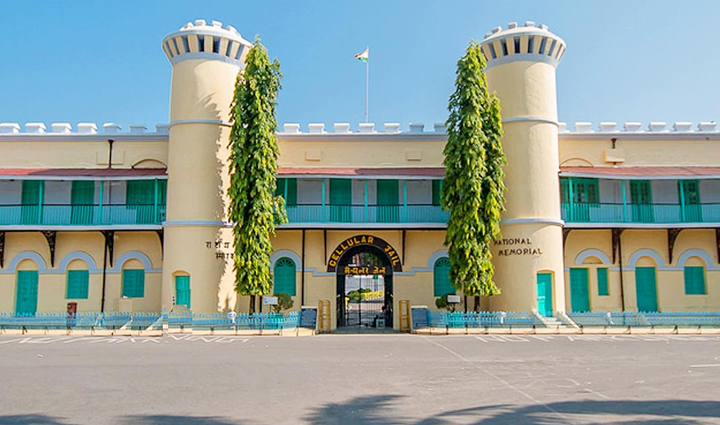 # Cellular jail

This "years old" prison-turned museum is a great place to start your Port Blair exploration. The old-world charm of the cellular jail is incomparable and striking. In fact, the National memorial silently talks about the gruesome colonial era and freedom struggle of India. Also, the Cellular Jail has fabulous architecture that attracts visitors with its historical stories. Make sure you don't visit here on a Monday or during a public holiday because the jail is closed to the public during this time.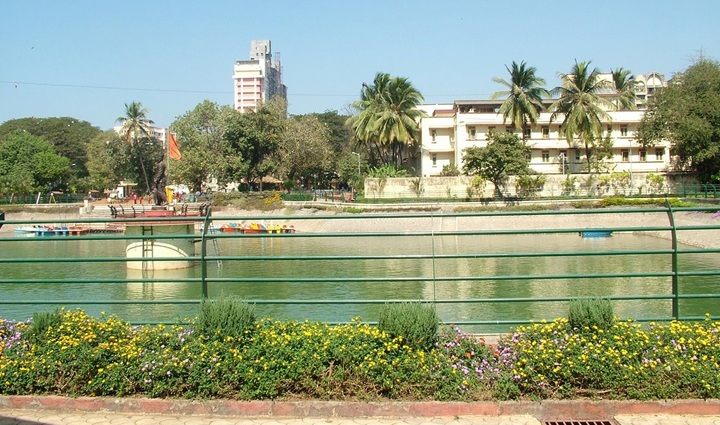 # Veer Savarkar Park

If you have just wound up your cellular jail visit and still have some time before the Light and sound show starts, then take a peek at the Veer Savarkar Park in Port Blair. You can take a break and rest here while you witness the past. The park exhibits some beautifully constructed statues of freedom fighters. Refresh your parched throat with tea and coconut water sold by the vendors here, while the children swing on the rides.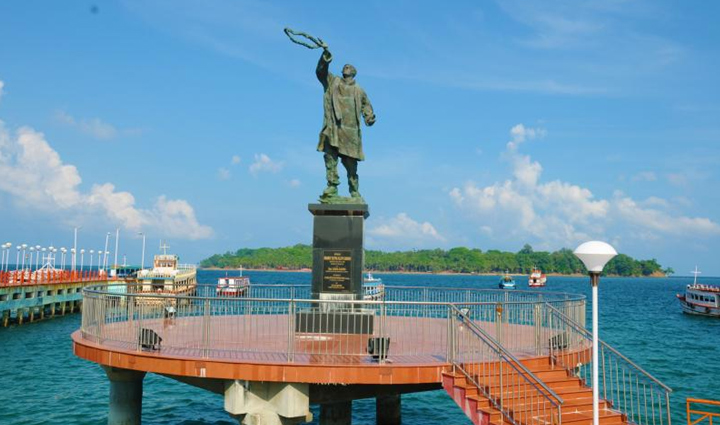 # Rajiv Gandhi Water Sports Complex

Rajiv Gandhi Water Sports Complex in Port Blair is the hub of energetic water activities. If you want to indulge in exciting water activities and adventure sports such as row boating, paddle boating, parasailing, banana boats, speed boats, etc., then this complex is the ideal place for you.

People heading to Andaman and Port Blair have this games hub in their schedule, and this is why it is gaining popularity with each passing day. Summers are the best time to be here because the complex has plenty of water to organize the games to perfection.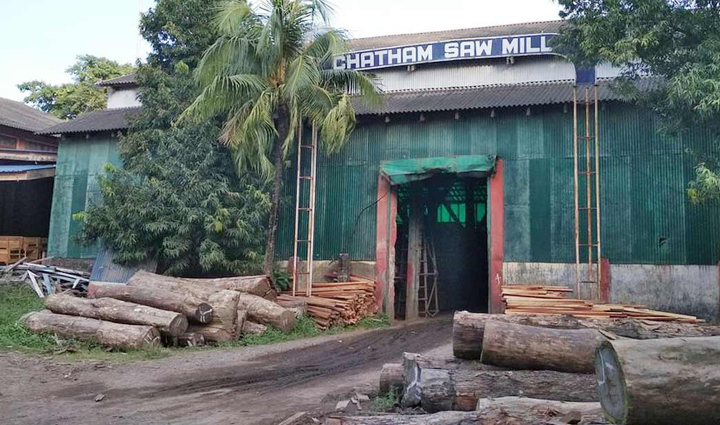 # Chatham Saw Mill

Chatham Saw Mill was set up in 1883 by the Britishers. This mill is famous all over Asia for its wood processing and is a favorite place for people of all age groups, due to its magnificent glory and historical reference.

Port Blair has serene beaches to offer its visitors, but the rustic and beautiful Chatham Saw Mill of the pre-independence days attracts plenty of travelers. While you are here, visit the Japanese bomb crater created by the bombings during World War II. You can also take intricately designed wood articles from the souvenir shop back home.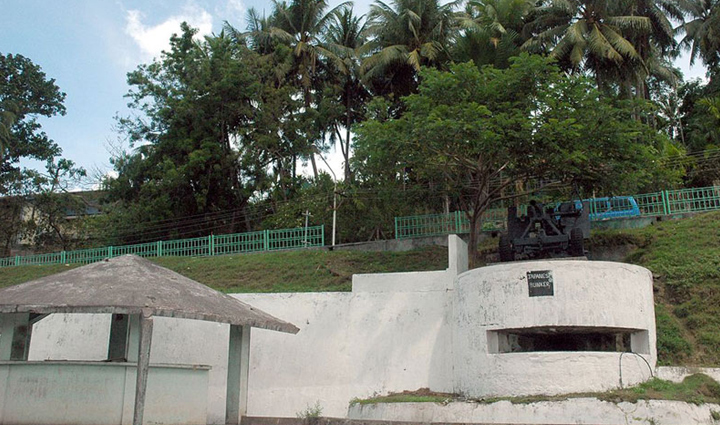 # Japanese Bunkers

Japanese Bunkers are relics that can be associated with World War II. At one time, Andaman and Nicobar Islands were attacked by the Japanese. This foreign invasion during the World War II speaks of the independence struggle of the people living here.

The Japanese army constructed these bunkers in Port Blair during their siege. Actually, these bunkers instantly attract attention and are a tourist attraction. You can spot them easily when you are moving towards Corbyn Cove beach and Ross Island. It is definite that Port Blair's sightseeing list is incomplete without stopping and visiting these historically significant relics reminiscent of the War.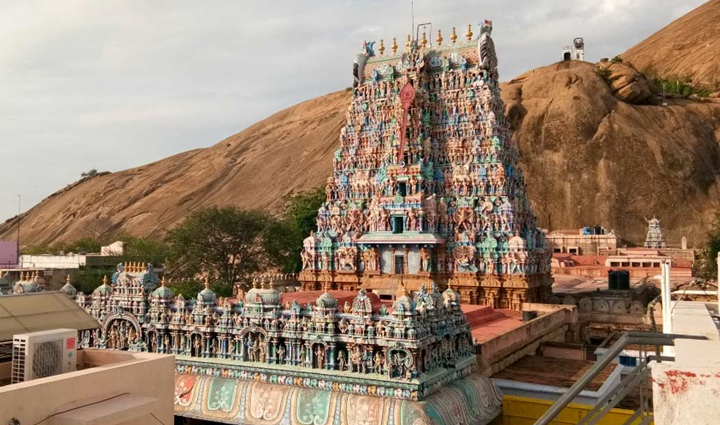 # Murugan Temple

If you are looking for a religious excursion in Port Blair, head to the Murugan Temple. The temple has stunning Dravidian architecture and is devoted to Lord Shiva's son Murugan. This biggest pilgrimage place in Andaman falls in the center of Port Blair.

The sight is exquisite during festivals and the grandeur is indescribable. The complex around the temple offers vegetarian and non-vegetarian dishes for the visitor. The cuisine served is authentic and a reflection of different cultures so there is something for everyone here.