6 Outdoor Activities To Try In Jaipur
By: Kratika Wed, 24 Nov 2021 08:16:49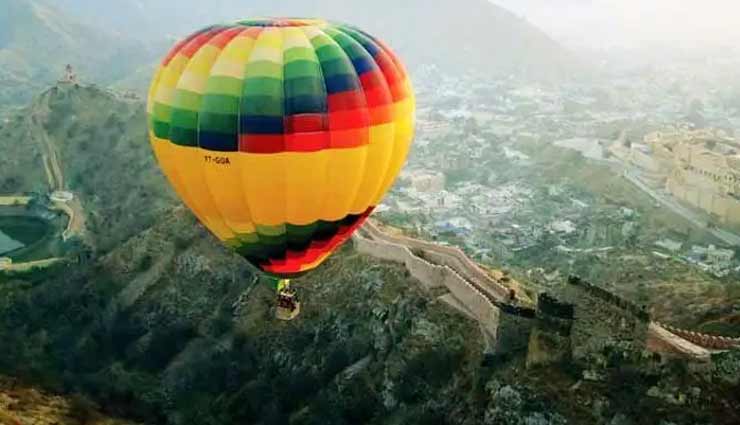 Jaipur- A royal old pink city of India that is known for its exotic forts & colorful culture. This city always mesmerizes travelers from across the world. But if you wish to add some more fun to your exploration then have a look at the given below thriller adventure sports in Jaipur. These activities will surely spike your adrenaline meters on top. Along with an easy-to-explore, list of 6 outdoor activities in Jaipur, you get to access the average costs & best venues to find such adventurous fun places in Jaipur, India. Take up your backpacks & begin your exciting vacations with this adrenaline-pumping list of heart-racing adventures.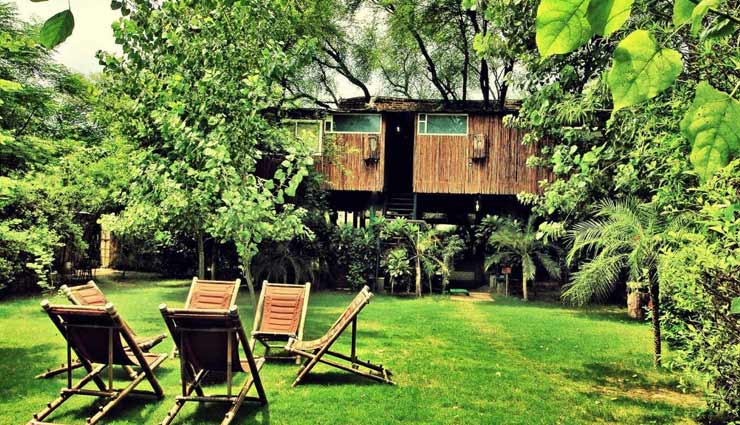 # Tree House Trip

Jaipur might be stereotyped for its exclusive forts and safari but you can also enjoy living in a surreal tree top completely enveloped inside thick canopies. Such an adventure trip in Jaipur saves you from the extreme heat & makes your day more thrilling. You can enjoy the best art amenities, leathered chairs, and iron-wrought beds at these treehouse resorts. A chance to nestle in the Keekar trees which are named on the birds of Jaipur is surely a memorable experience you mustn't miss. Don't under-judge these treehouse resorts you are offered with the tennis courts, camel rides, and bird watching tours too.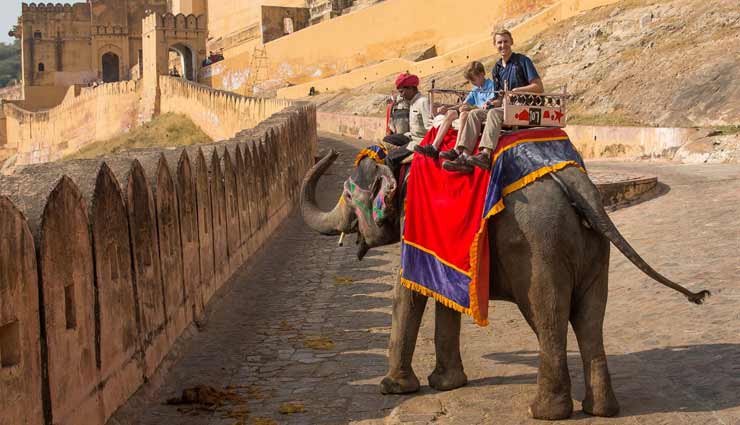 # 4 Hour Elephant Ride

Elephant safaris are one of the most sought-after, famous adventure sports in Jaipur to explore the exclusive wildlife of the region. It is majorly popular amongst the foreign tourists visiting Jaipur for exploration. Major hotspots include Jal Mahal, Hawa Mahal, and City Palace that offer these 4-hour elephant safari rides. You can combine the thrill of observing wild creatures from up-close along with sightseeing adventure into one activity at these famed hotspots.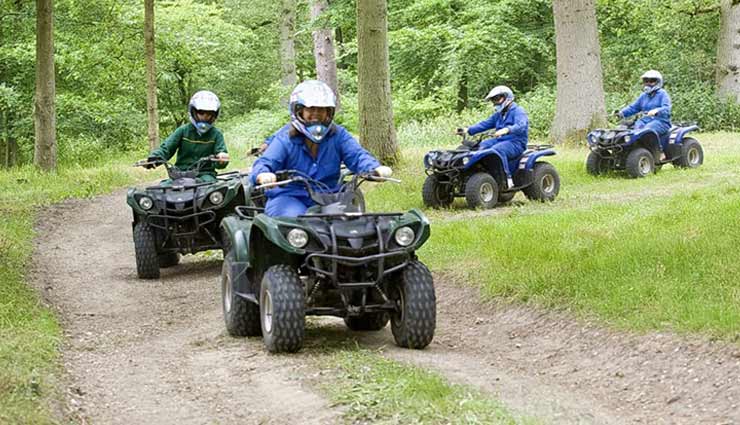 # ATV Bike Ride

For all the adrenaline junkies, the ATV bike ride is one of the popular outdoor adventures in Jaipur to enjoy. Riding on an ATV Bike gives you the thrill of bumpy roller coasters & exciting vehicle riding over rough terrain in one package. This activity allows you to experience the roughest paths and enjoy the roughest rides with mind-blowing views.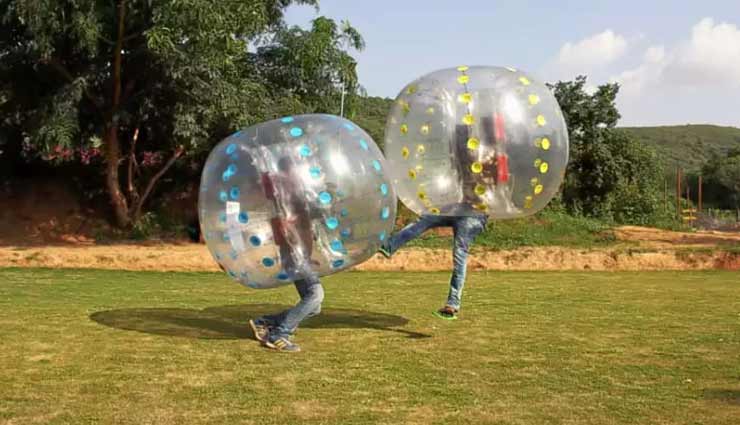 # Zorbing

If you have no idea what is zorbing? Then imagine sumo wrestlers rolling over steep hills or bumping into each other! Pretty bleak BUT, it is somewhat like that! You fit yourself inside a giant see-through inflatable ball along with other friends or family and then revel in the chaos of rolling all around. Make sure you don't have a full-tummy as vomiting might result from the bumping and rolling over. But there is no risk of injury due to the inflated padding of the balls. Enjoy this unique adventure sport of Jaipur in the long green field of adventure parks.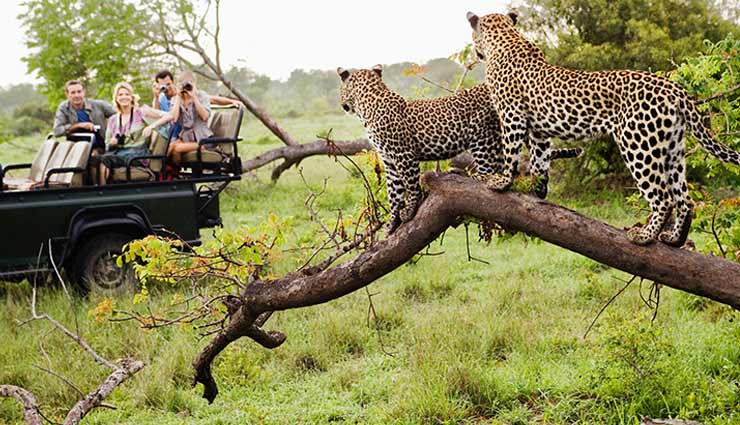 # Jungle Safari

How can you miss the jungle safaris? when it's about the best adventure sports in Jaipur. Amer is a fabulous place for safari adventures in Jaipur. Now it has become a part of Jaipur Municipal Corporation. Exciting wildlife such as peacocks, deer, snakes, and leopards are the highlights of this, safari ride. Amer is also a short distance away from Jaipur city hence it's a perfect weekends destination for tourists to enjoy with friends or family.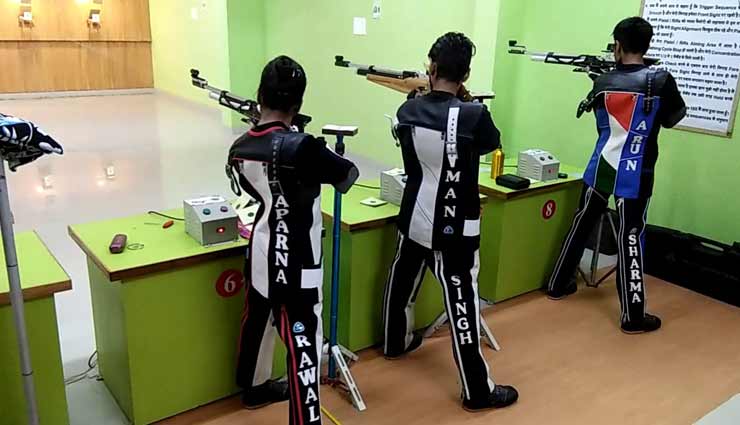 # Rifle Shooting

Though shooting is not everyone's cup of tea still if you wanna explore some new adventure sports in Jaipur then try Rifle shooting at Star Shooting Academy of Jaipur. The thrill of learning a new sport already blooms into a fabulous play. It allows you to learn the handling and operation of firearms at a basic level. You can also perfect your skills further if you already tried the basic courses. Weapons, mostly given to beginners are usually 10 m. air rifles and pistols.