6 Places For Night Treks In India
By: Neha Tue, 03 Jan 2023 5:32:34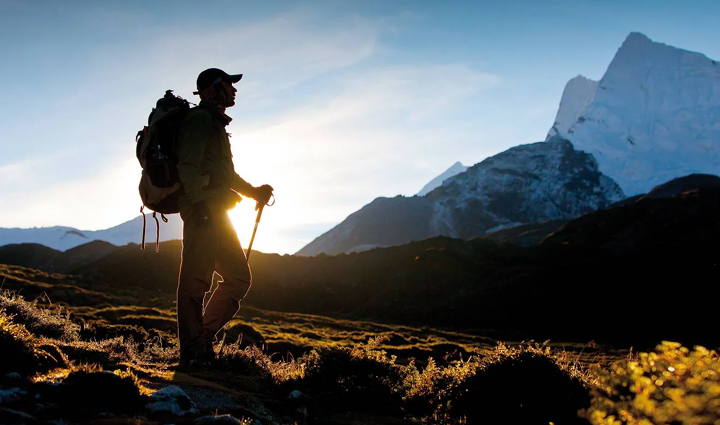 India is blessed with a lot of places where you can go for adventurous treks. With amazing thick forest, pristine rivers and waterfalls, and majestic mountains, these trekking places in India looks beautiful during the daytime. However, the mesmerizing stars and the spectacular moon in the dark sky make them look even more beautiful.

Are you a nocturnal adventurist? Do you want to trek during the nighttime? If yes, then we have some wonderful destinations for you where you can go on a night trek in India and enjoy nature in its purest form under the twinkling stars and divine moon.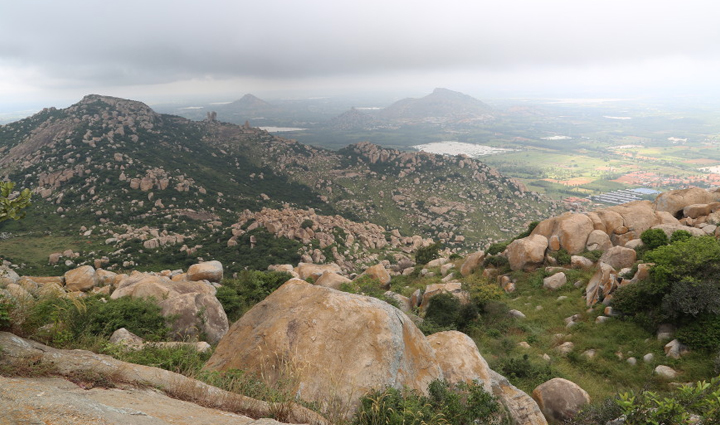 # Anthargange in Karnataka

Located at a distance of 65 km from Bangalore in Karnataka, Anthargange is one of the best destinations for night treks in India. You can experience the thrill of a night trek and also explore the cave in one of the most adventurous trekking routes here. This trek is around 3 km long. The path along the trek to Anthargange is completely like a maze. Large rocks lead to a cave that offers you an amazing experience during the night.

It is quite challenging to reach your destination at night and you have to use different sets of skills, such as rock climbing, chimney climbing, and even crawling. Though the trek starts off easy, it gets challenging and more challenging as you proceed. However, this would be really fun for you if you are an adventure lover. If you need to witness the stunning views of the mountains, then you can trek to the summit which lies at a distance of 1226 meters.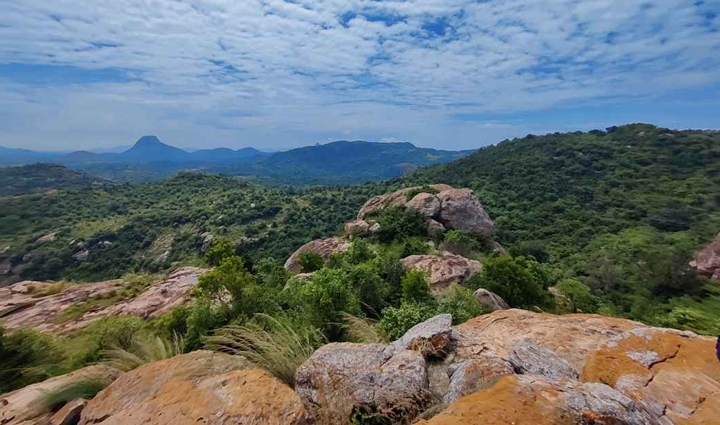 # Ranganathaswamy Betta In Karnataka

Ranganathaswamy Betta, also known as the BR Hills is another fine destination for night treks in India. It is at a distance of around 80 km from Bengaluru. You will have to begin this trek from the Bannerghatta National Park, and while going through your trek you will be enjoying some of the best views that lead you to the top of the hill where you can witness the most stunning view. The wonderful Cauvery river and Savandurga range will leave you astonished and you will keep remembering this beautiful view for a long.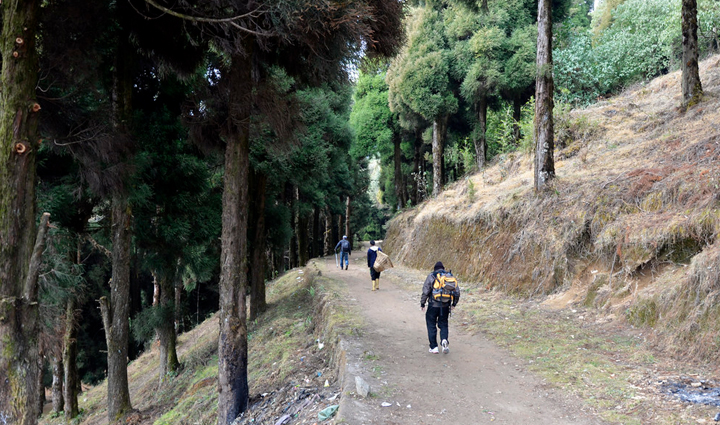 # Dhotrey- Tonglu Trek In West Bengal

Do you want to experience a night trek that goes through lush green forests and beautiful flowers? If yes, you can go for a trek at Dhotrey-Tonglu in Darjeeling, in West Bengal. You can also spot some wild animals while trekking on the way. Dhotrey is a small village with very less people and is situated in Darjeeling near Singalila National Park.

The trek goes on through Maneybhanjyang, which is at a height of 2134 meters. You can experience the wonderful views of the Kanchendzonga Range and it also offers you a surprising scope to cross some lovely forests of Rhododendron, Birch, Pine, Fir, and Bamboo Glades. If you want to completely enjoy the night trek here then plan the activity during the spring season.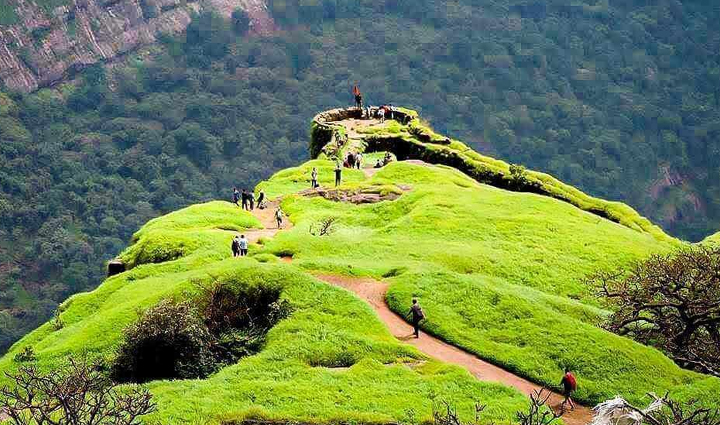 # Rajmachi Fort Trek In Maharashtra

Nestled in the Sahyadri range in Maharashtra, Rajmachi Fort is a famous spot for all those who love camping, deep valleys, waterfalls, and natural beauty. You will enjoy trekking this destination during the night watching the amazing dark sky with wonderful stars following you throughout your trek. The best part about this trekking destination is that there are numerous resting places on the way, and you can also enjoy stunning views all around.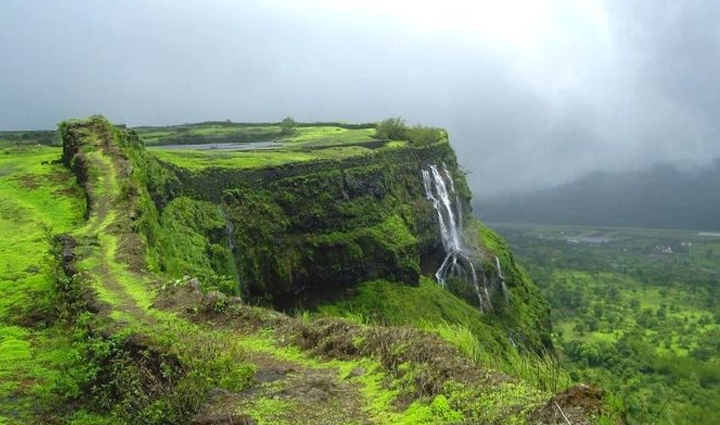 # Harischandragad Trek In Maharashtra

Situated at the border of Pune near Thane, Harishchandragad in Maharashtra is known as the trekker's paradise. It is a popular trekking destination where you can go for a night trekking. Though it is quite challenging to trek this route, however, the amazing viewpoints- Kokan Kada and Taramati will make you feel it is quite impressive to be at the peak in Harishchandragad. On your route, while trekking you can find Ganesh Gufa, the Temple of Harishchandreshwar, Kedareshwar Cave, and Saptatirtha.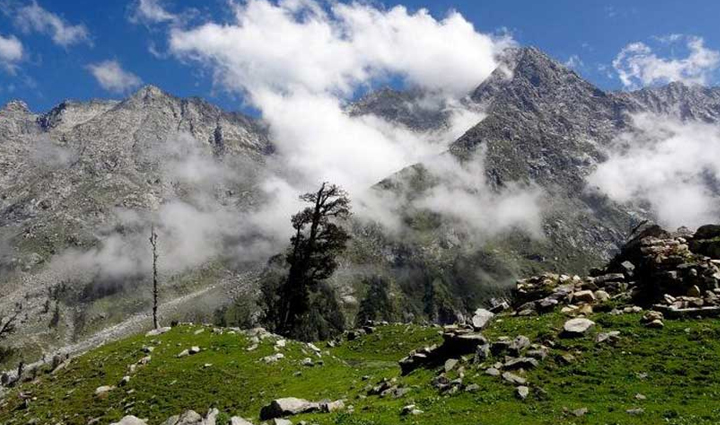 # Lahesh Cave Trek In Himachal Pradesh

One more wonderful night trek destination is the Lahesh Cave trek in Himachal Pradesh. Lahesh Cave, lying at an altitude of 3500 meters, is the camping ground for shepherds during the hot summer season. This is around a 12 km long trail that allows you to halt overnight at Trinud after trekking 9 km from McLeodganj. You then have to trek for another 3 km crossing rocking ridge to reach your destination.