6 Places In Gujarat You Cannot Miss To Visit
By: Kratika Fri, 07 Oct 2022 6:51:09
Gujarat is easily one of the most vibrant, colourful, and culturally rich states in India, with many of its cities being significant parts of the history of India. Not only does Gujarat have places like Sabarmati Ashram which have enormous historical value, it also has the Gir National Park and the Velavedar Blackbuck National Park which present the visitors with the prospect of an adventurous as well as help support an ecosystem that needs saving. Here are the 6 best places to visit in Gujarat that you must not miss!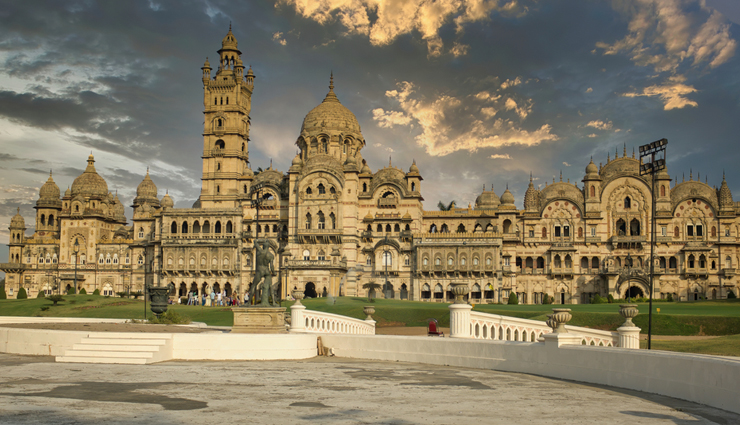 # Vadodara

Also known as Baroda, Vadodara is the third largest city in Gujarat that boasts of rich cultural history and offers visitors a plethora of picturesque sites to experience. Places like the Gaekwad Baroda Golf club, Tambekar Wada in Raopura Area and the Sayaji Baug are some of the best places to visit in Gujarat.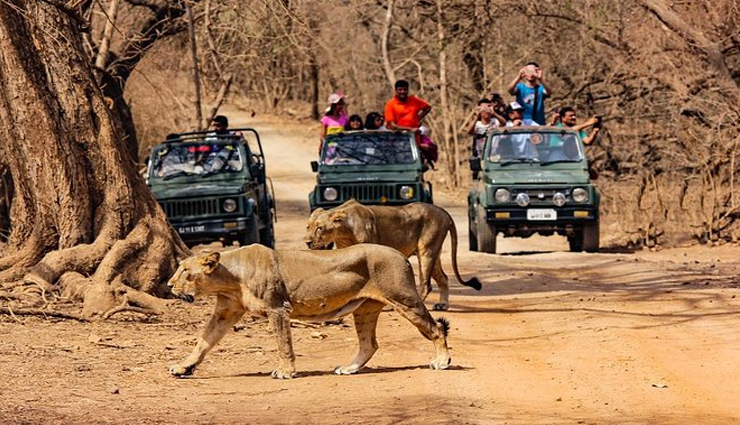 # Gir National Park

Gir National Park and Wildlife Sanctuary, also known as Sasan Gir, is located 43 km north-east of Somnath. A fully protected National Park, the Gir National Park had 523 Asiatic Lions according to a survey in 2015. The park is closed from 16th June to 15th October every year. The best time to visit would be between April and May, especially if you're planning to click photographs.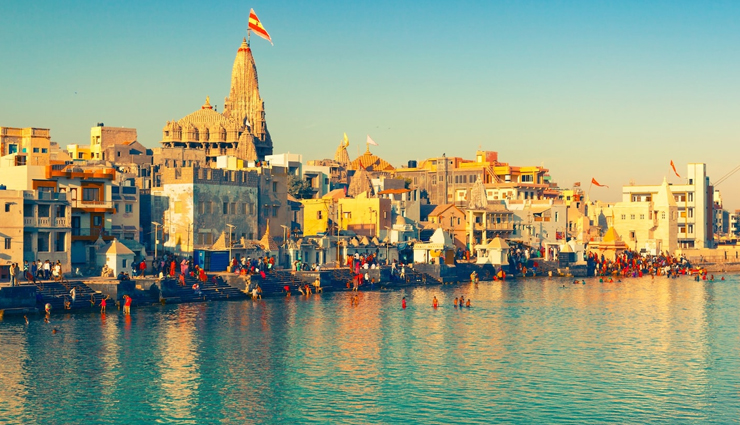 # Dwarka

Located on the western shore of the Okhamandal Peninsula on the right bank of the Gomti River, Dwarka is the fabled city of Lord Krishna, and is one of the Chardhams. According to Indian mythology, Dwarka was the erstwhile capital of Gujarat, and Bet Dwarka was the abode of Shri Krishna. Much of this mythical Dwarka is underwater, with archeologists believing that the findings pre-date some of the oldest civilizations in the sub-continent.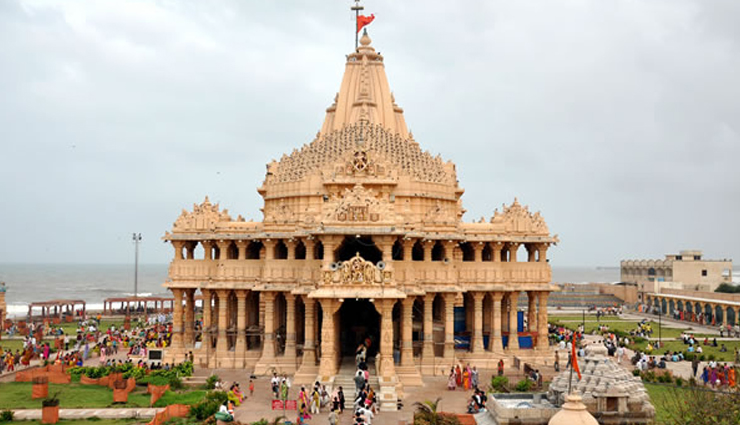 # Somnath Temple

Located in Prabhas Patan in Veraval on the western coast of Gujarat, Somnath is believed to be the first of the twelve jyotirlingas of Lord Shiva. Having been destructed by several Muslim invaders over centuries, the present structure is a reconstruction largely based on the Chalukya style.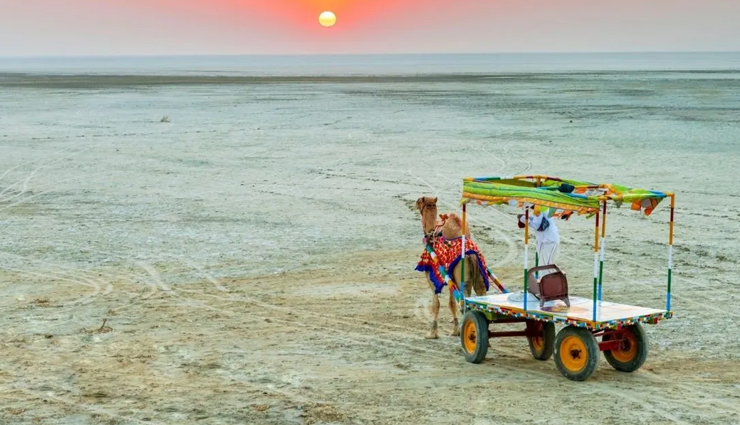 # Kutch

Kutch, also known as Kachchh, is a district in Gujarat with headquarters at Bhuj. Surrounded by Gulf of Kutch and the Arabian Sea, Kutch is one of the most prominent tourist attractions in Gujarat, with picturesque landscapes covering much of the area. Kutch Desert Sanctuary, Surkotada Indus Valley Civilization, and the Great Rann of Kutch are some of the best places to visit while in Gujarat.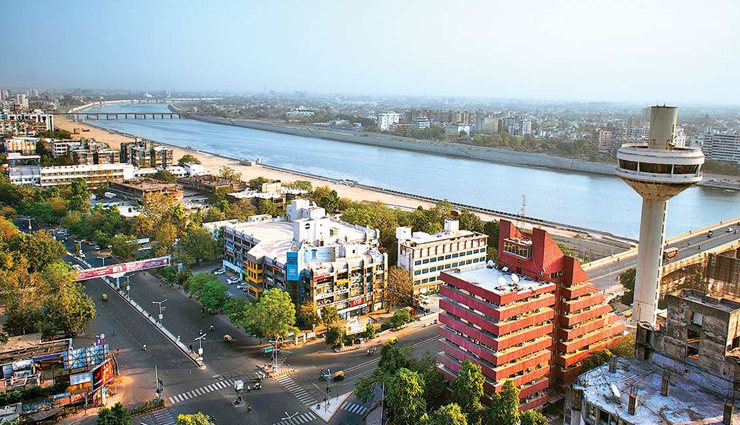 # Ahmedabad

The largest city in the state of Gujarat and widely considered to be its economic capital, Ahmedabad is a city loaded with rich historical and cultural value. Because of its thriving textile industry, it is often referred to as the "Manchester of the East." Some of the major attractions in Ahmedabad include Adalaj Step Well, Kankaria Lake and Sabarmati Gandhi Ashram.