6 Places To Enjoy Snowfall In India
By: Kratika Fri, 10 Dec 2021 10:34:12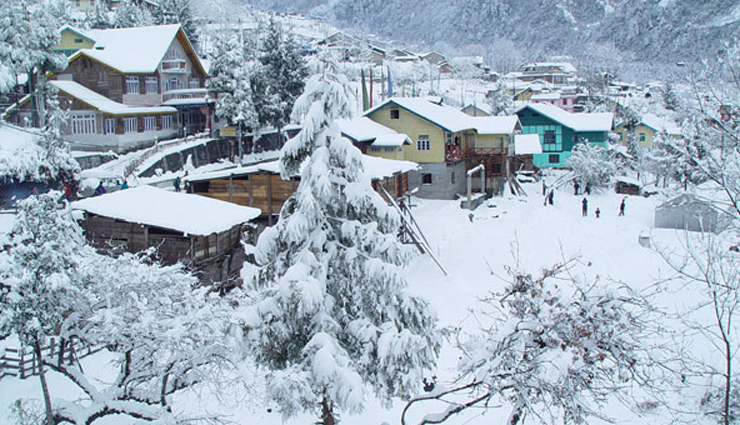 Owing to the magical environment during winter, it is pretty easy for anyone to lose sight in the sense of this wonderful season. Here, we have talked about 10 best snowfall places in India that are much more than just the cold soothing breeze, where there's white powdery snow all around.

If you want to celebrate winter where it snows the most, India has many snow delights. Just pack your backpack and head to these places right!

There is an abundance of snowfall places in India and choosing the right place that suits your needs can be a hard nut to crack. So, we have created a list of the best places to enjoy the winter season at its best. Check it out!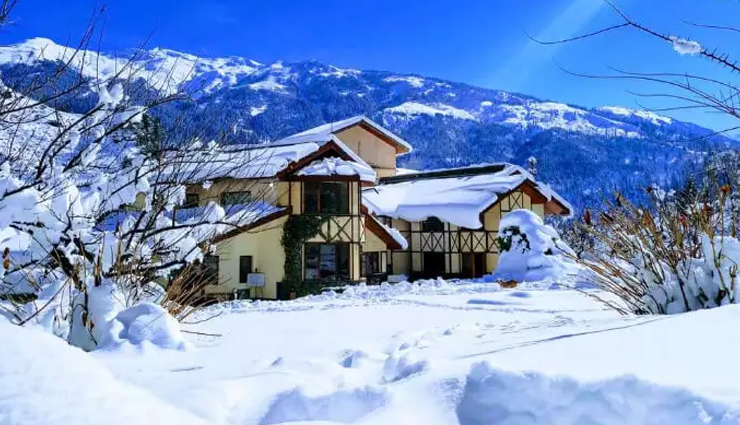 # Manali

Visit Manali, if you want to spend a leisurely wintertime and experience the beauty of snow. With so many iconic places to discover such as Mall Road, Hidimba Devi Temple, and Manali Sanctuary, Manali has everything that a traveler desires for. Do not forget to take a detour to Rohtang Pass which remains covered with the carpet of snow during winters.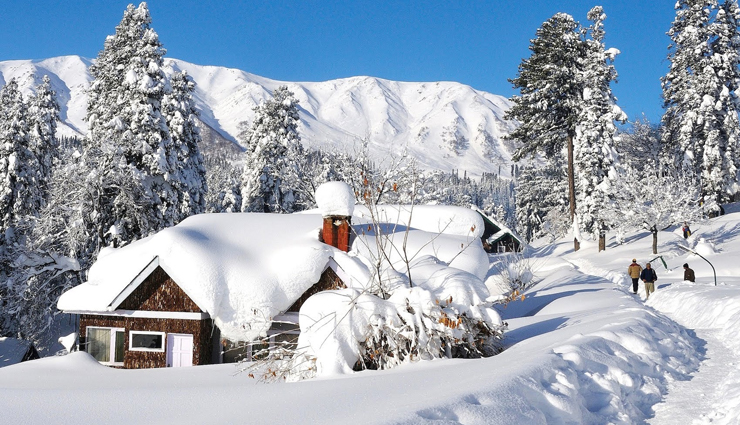 # Gulmarg

Owing to the bone-chilling winter, several regions in North India have become winter wonderlands. A place blessed with unspeakable beauty, Gulmarg is one of the winter wonderlands. Bringing you much closer to nature, this lovely hill station is nestled in the Pir Panjal range of the Western Himalayas. With so many adventurous activities like Gondola Rides, Skiing, and Snowboarding, Gulmarg is the perfect place to indulge in snow sports. Winter season makes Gulmarg one of the best snowfall places in India.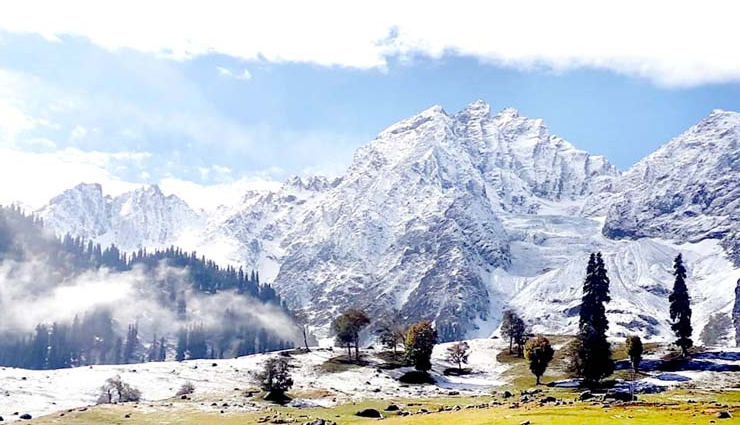 # Sonamarg

A valley covered with white gold, Sonamarg is an ancient gateway to the Silk Road that connects India and China. Also called the Meadow of Gold, it was nurtured by the Sindh River. It is a popular destination owing to the lofty view of the Himalayas and the astonishing tranquility of this valley. To experience one of the best snowfall places in India, you can wander around the Zoji La Pass, Baltal Valley, and Gadsar Lake.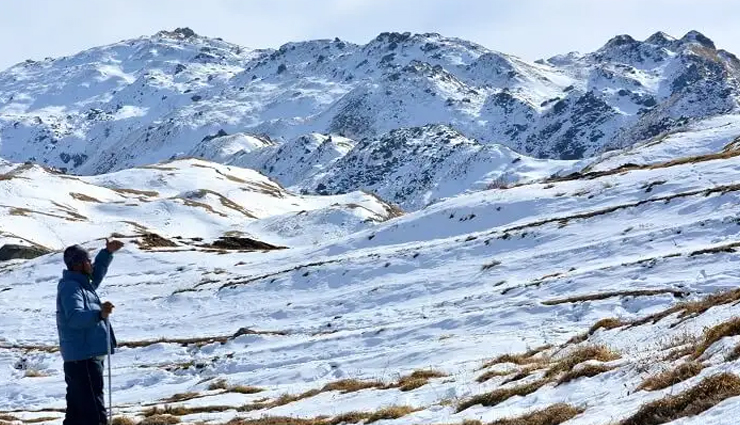 # Auli

Auli is a startling destination to spend winters in India because of its staggering views of the Himalayas, beautiful old oaks, and Apple orchards. Located in the northern Indian state of Uttarakhand, Auli is surrounded by coniferous forest and Nanda Devi Mountains. There are ample things that visitors can do on their winter vacation to Auli. One can gaze at the snow-covered Himalayas, hike to the sprawling meadows, and visit the manmade lake of Gorson.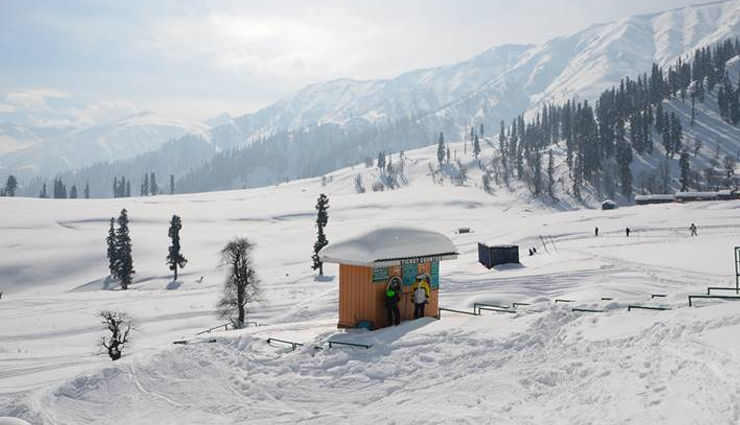 # Munsiyari

Munsiyari in Uttarakhand is a perfect place for a vacation in winters if you are looking forward to experiencing the raw beauty of nature. Nestled on the riverside, Munsiyari is an idyllic vacationing spot. For one to spend leisure time in solitude, it offers astonishing views of glaciers and snow-covered peaks are a perfect stop. Famous for its serenity and unexplored landscapes, Munsiyari is a place entrenched in the crown of Kumaon hills.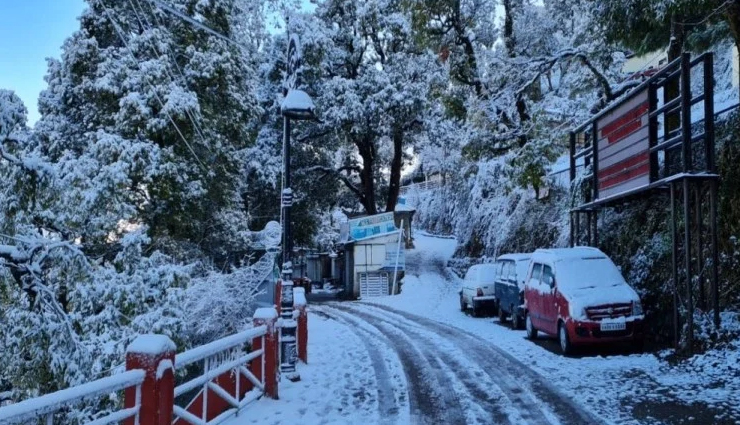 # Mussoorie

Also known as the Queen of the Hills, Mussoorie is nestled in the midst of Garhwal Himalayan Ranges. With so many tourist attractions in the vicinity such as Kempty falls, Mall Road, and Company Garden, Mussoorie has so much to offer. Looking for more? You can experience Lake Mist, Camel Back Road, and Mossy Falls. The Queen of the Hills, Mussoorie, turns into a snow paradise during the winter season.