6 Places To Explore In India In November
By: Kratika Tue, 12 Oct 2021 6:38 PM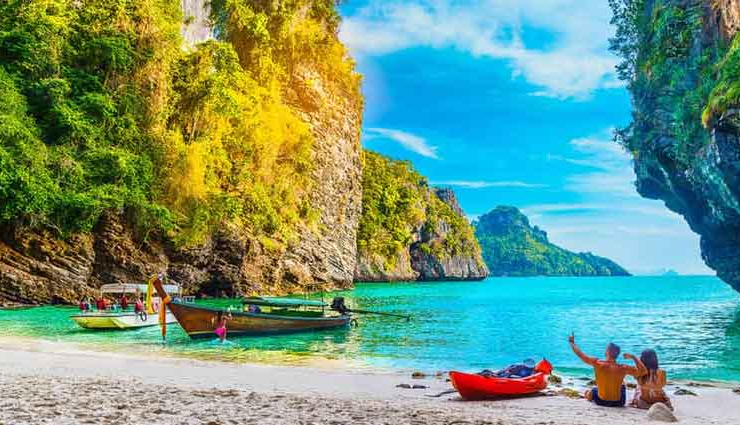 With calm and pleasant weather and nature's beauty at its best, November is perhaps one of the best times of the year to travel to any destination in India. If you are planning a vacation in November, read this blog that will help you choose one of the best places to visit in November in India as there are so many places that you may get spoiled for choices. Whether you want to unwind, relax, and spend quality time with family and friends or indulge in some goose-bumping adventure activities, these places will serve all of your motives.

To help you make the best of your vacation, we have compiled a list of the 6 best places to visit in November in India. Have a look!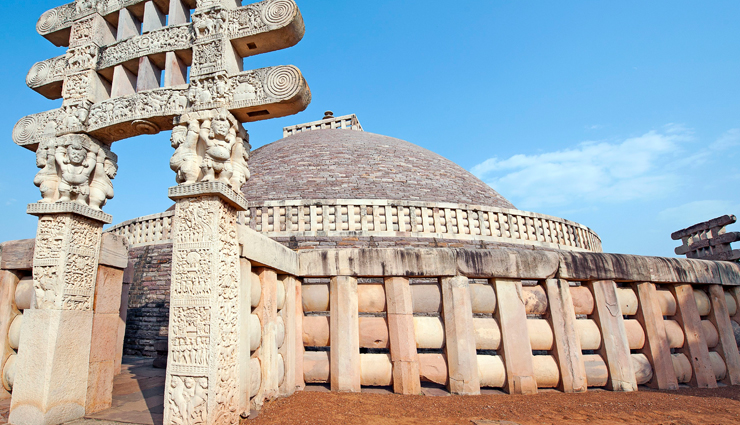 # Sanchi

One of the most revered sites for the followers of Buddhism, Sanchi is located in Madhya Pradesh. A UNESCO World Heritage Site, this small town is home to the famous Sanchi Stupa is said to be among the oldest stone structures in the world. Built by the great Emperor Ashoka and subsequent rulers of the region, there are many other stupas and monasteries in this town. Tourists from all over the world rush to this town each year to explore this quaint village.

Places to visit in Sanchi - Sanchi Stupa, Gupta Temple, Chethiyagiri Buddhist Temple, Udayagiri Caves, and Sanchi Archaeological Museum.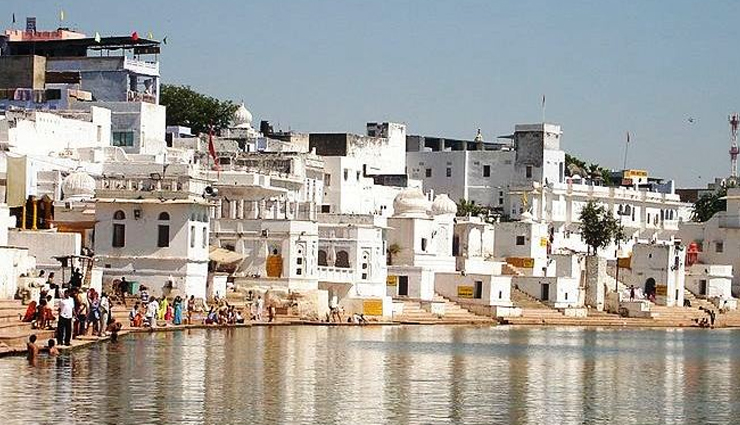 # Pushkar

Home to the famous Pushkar Lake, Pushkar in Rajasthan is one of the most popular pilgrimage sites in the country. Surrounded by the blue-colored temples and devotees in their high spirits, Pushkar hosts hundreds of devotees who take a holy dip every year, which is a sight to behold. November is the best time of the year to visit Pushkar as the city holds the world-famous Camel Fair.

Places to visit in Pushkar - Pushkar Lake, Varaha Temple, Brahma Temple, Man Mahal, Mahadeva Temple, Kishangarh, Rangji Temple, Savitri Temple, Rose Garden, and Naga Pahar.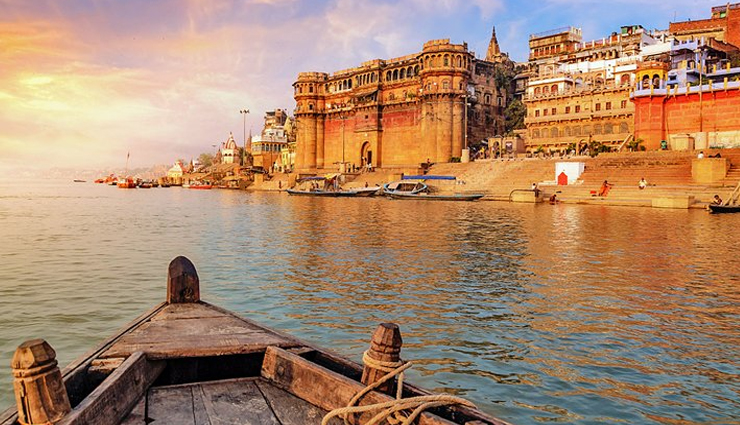 # Varanasi

One of the oldest cities in the world, Varanasi is another important pilgrimage center for the Hindus. Varanasi is home to hundreds of revered temples and more than 100 ghats on the banks of the holy Ganges. Also known as Banaras, this holy city hosts hundreds of devotees and tourists from all over the world on a daily basis. Some visit the city to witness the grandeur of Hinduism and learn about its mythological roots and others come here to take a holy dip in the Ganga river. The weather in Varanasi in November remains cool and pleasant, which is perfect for a trip to this city.

Places to visit in Varanasi - Assi Ghat, Dashashwamedh Ghat, Kashi Vishwanath Temple, Sarnath, Man Mandir Observatory, Panchganga Ghat, and Bharat Kala Bhavan Museum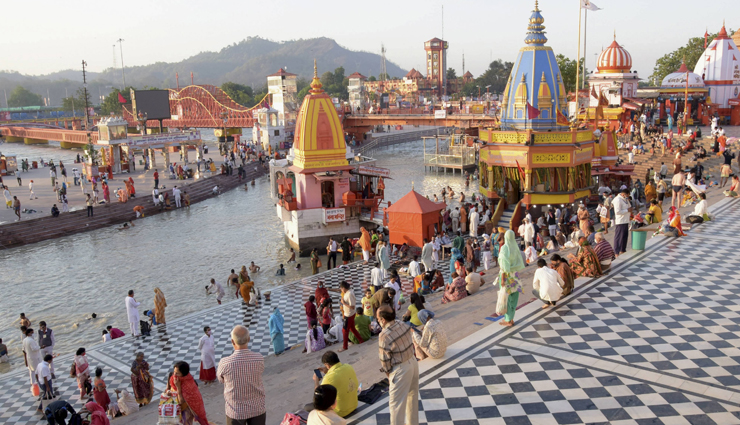 # Haridwar

Flocked by devotees in large numbers round the year, Haridwar in Uttarakhand is one of the most prominent religious sites for the Hindus in India. The starting point for several religious and adventure hotspots in Uttarakhand, especially Rishikesh and Devprayag, this ancient city located on the banks of the River Ganges. It is one of the four holy cities in India where the great gathering called Kumbh Mela is hosted.

Places to visit in Haridwar - Bharat Mata Temple, Har Ki Pauri, Daksha Mahadev Temple, Mansa Devi Temple, Chandi Devi Temple, Bhimgoda Kund, and Maya Devi Temple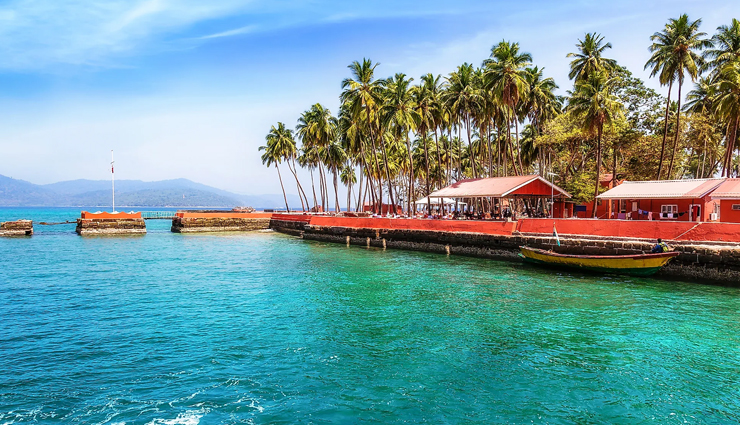 # Andaman & Nicobar Islands

With travelers flocking here from far and wide, Andaman and Nicobar Islands are one of the most visited tourist destinations in India. The undulated natural beauty of this serene archipelago draws people to these islands. An ideal place for sightseeing as well as adventure sports, Andaman and Nicobar Islands have 72 big and small isles. One of the important historical sites of India's struggle for independence – Cellular Jail is located on these islands. For a happy and peaceful vacation, the amazing environs of these islands are the place for you.

Places to visit in Andaman and Nicobar Islands - Cellular Jail, Mahatma Gandhi Marine National Park, Ross Island, Neil Island, Radhanagar Beach, Havelock Island, Baratang Island, and Elephant Beach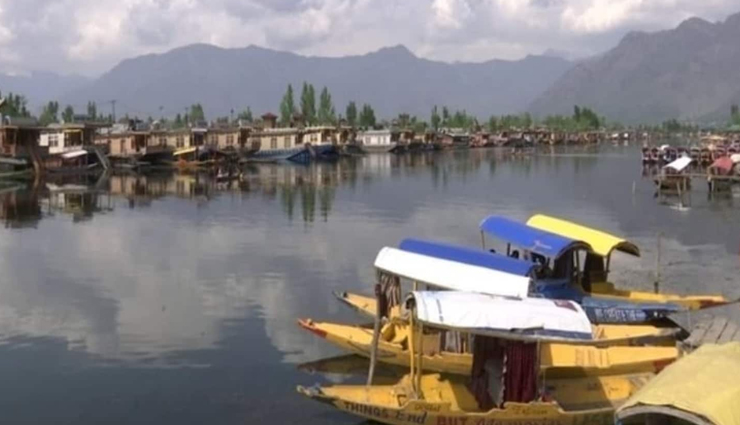 # Jammu

Situated on the banks of the Tawi River, Jammu is the winter capital of the northern state of Jammu and Kashmir. Encompassed by lush green forests and majestic mountains, Jammu is home to many grand palaces, forts, and temples. Home to some revered Hindu shrines including Raghunath Temple, Peer Kho Cave Temple, Bave Wali Mata Temple, and Ranbireshwar Temple, Jammu is often referred to as the 'City of Temples'. Jammu is also the starting point for the Mata Vaishno Devi Temple yatra.

Places to visit in Jammu - Raghunath Temple, Dogra Art Museum, Mansar Lake, Mubarak Mandi Palace, Shivkhori, Amar Mahal Museum, Surinsar Lake, Bahu Fort, and Peer Baba Dargah
Tags :