6 Places You Can Enjoy Snowfall In India
By: Kratika Thu, 16 Mar 2023 11:35:30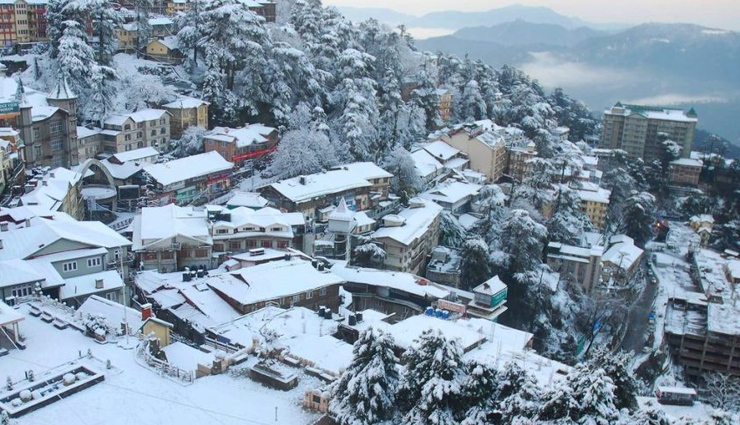 With the onset of winters in the northern plains you will be greeted with harsh and extreme climatic conditions. For some this is an opportunity to leave the extreme and dry cold weather and move to the hills in order to experience the fresh, pure and unadulterated Himalayan winter.

Waking up each day to the sight of the glorious Himalayas to experiencing the magical snowfall, a visit to these snowcapped hills will definitely be an experience of a lifetime. You will be able to indulge in some fun activities like skiing and snow trekking or you may also just relax, sit back and give yourself some much deserved time off.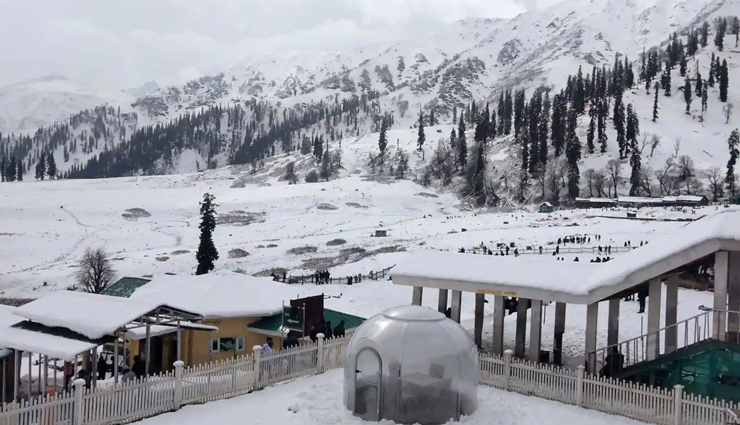 # Gulmarg, Jammu Kashmir

When someone mentions about snowfall in India, the tranquil hill station of Gulmarg comes to mind. With snow laden alpine mountain trees, a refreshing environment and some of the most stunning flowers, wintertime in Gulmarg seems nothing less than a winter wonderland. The refreshing ambiance and rejuvenating air, Gulmarg also offers some of the most brilliant and stark views of the snow-covered land. Wintertime in Gulmarg is also the perfect opportunity to indulge in some fascinating, thrilling and fun-packed snow-related adventure sports like skiing, snow trailing and also experiencing Asia's largest and the world's second-largest cable car project.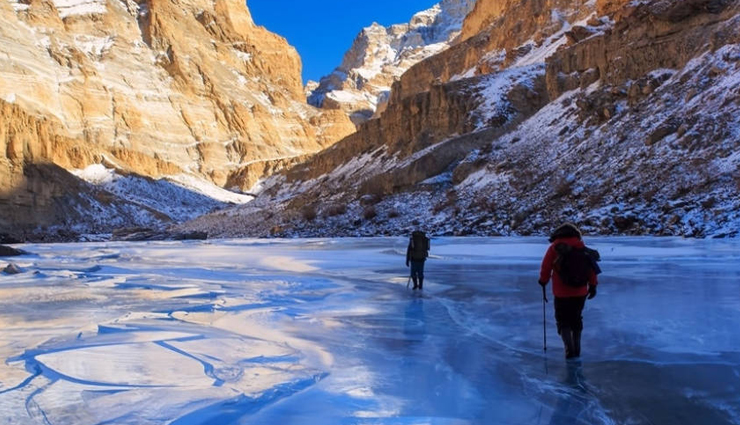 # Chadar Lake, Ladakh

This is probably one of your best bets in case you definitely don't want to miss out on experiencing snow in India this winter. This trek will take you on a mesmerizingly memorable journey through steep mountains, snow-covered paths and almost vertical cliffs reaching up to a height of 600 metres. Not only will you experience a magical snowfall but you will also be walking on a frozen lake of the Zanskar River (a tributary of river Indus). The best time to go on this trek is when the entire region is frozen cold i.e. between January to February.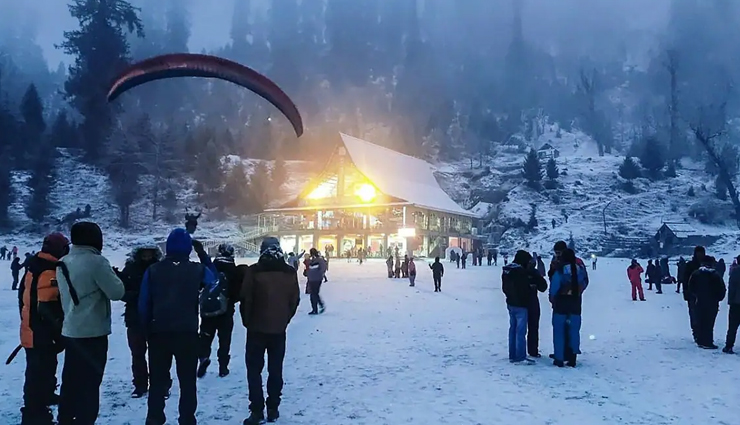 # Auli, Uttarakhand

The scenic hill town of Auli is known for being the most popular 'skiing destination of India'. Particularly popular during the winter months when the Bugyals of Auli gets covered in a thick mask of stark white snow. The region also witnesses a large number of pilgrims on their sacred Char Dham Yatra of Uttarakhand who are looking to visit the holy shrine of Badrinath that is located in close vicinity to Auli. These undulating meadows are then converted into a paradise for skiing enthusiasts. Other than skiing you can also indulge in other adventure activity like trekking in the nearby regions. Located at an elevation of 2,800 metres above sea level Auli also has an artificial lake which is one of the must-visit destinations in Auli.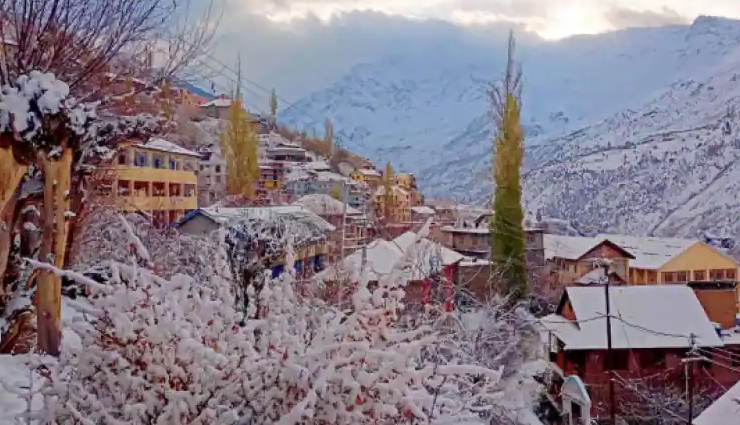 # Manali, Himachal Pradesh

People generally visit Manali in winter as one of the best options for a summer getaway since the temperature here remains pleasant and comfortable. However, if you want to experience the Himalayan snowfall then visiting Manali during the winter months of December to January or even early February months is advised. Being a teeming holiday destination for family and friends there are a number of snow activities people can indulge themselves in like sledding, skiing, zorbing, snow tubing, snow scooter rides and so much more. Experiencing the snow in Manali should definitely be on your bucket list.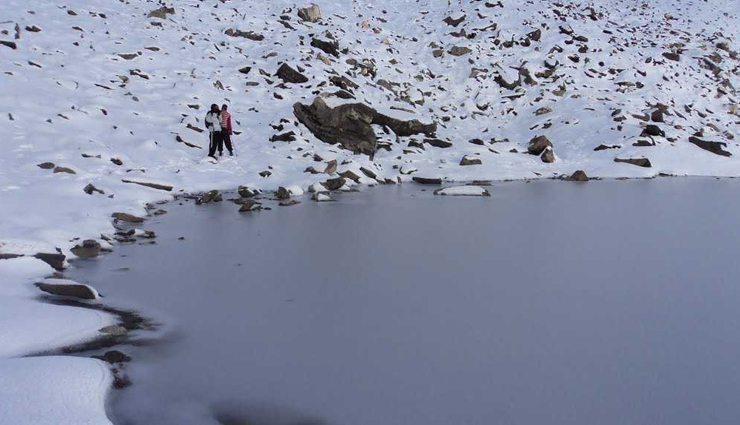 # Roopkund, Uttarakhand

Situated in the stunning and picturesque district of Chamoli at an elevation of 5,029 metres above sea level and known for its dense forests, the undulating surrounding meadows and panoramic views of the majestic snow clad mountain peaks like Trishul and Nanda Devi, that overlooks this clear high altitude glacial lake, Roopkund is one of the most loved winter treks in Uttarakhand. Also known as the mystery or the human skeleton lake the lake is surrounded by grey loose rocks and has gathered international attention for its skeletal findings that are said to be the remains of the people killed in an unexpected hailstorm.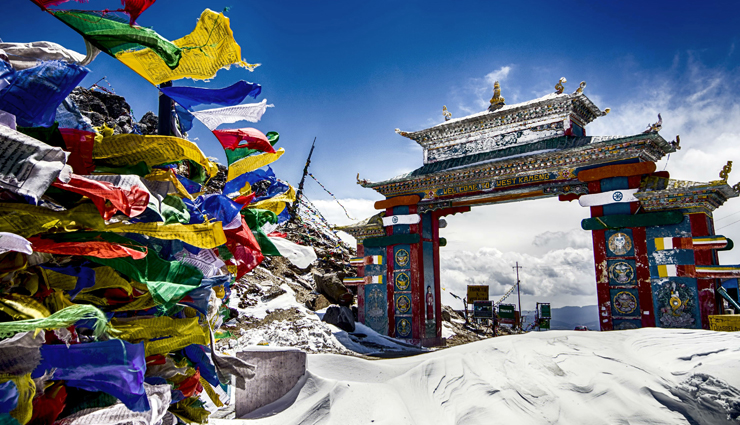 # Tawang, Arunachal Pradesh

Sitting at an elevation of 3,048 metres above sea level in the tranquil and peaceful state of Arunachal Pradesh, Tawang is undeniably one of the most serene and rejuvenating winter destination in India. With the incoming of winter the entire town of Tawang gets covered in a magical blanket of fresh white snow turning this historically rich destination into a complete winter wonderland. Spending your winter vacation Tawang is a great way of utilizing your holidays since you will be greeted with clear blue skies, stark white snow and pleasant people who will welcome you with a smile.