6 Reasons Why You Must Visit Munich For Oktoberfest
By: Shweta Sat, 30 May 2020 10:43 AM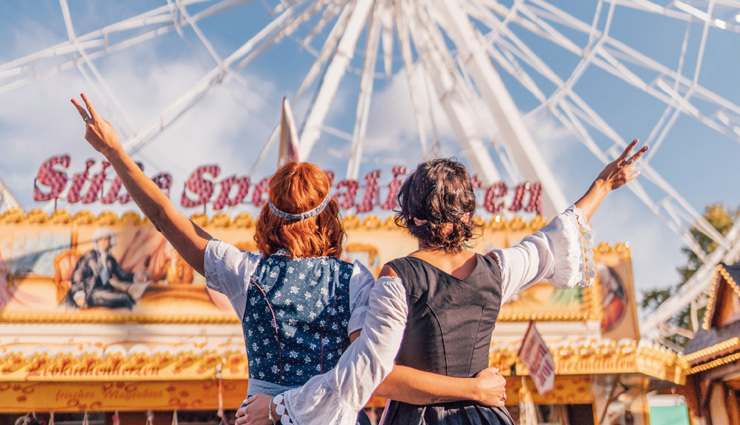 Attending Oktoberfest in Munich, Germany, is in the bucket list for most (if not all) of us. If you are wondering what Oktoberfest is;it is a 16-day festival celebrating BEER. The beer served in the Oktoberfest has at least 6% alcohol and is all brewed by breweries likeAugustiner-Bräu, Hacker-Pschorr-Bräu, Löwenbräu, Paulaner-Bräu, Spatenbräu, and Staatliches Hofbräu-München, within the city limits of Munich.Oktoberfest started in 1810 with a royal wedding and a horse race. The yearly tradition came from the idea to have an annual horse race, which continued until 1960, which is also when Oktoberfest became an enormous world-famous festival.

There are several reasons why Oktoberfest is one of the most popular events in the world. For starters, it's the biggest party on Earth. How big? Imagine 6.3 million people drinking millions of litres of beer and all singing songs that seemingly no one knows the words to. That's how big!

Here are a few reasons why Oktoberfest should be on your travel list:

* Oktoberfest Munich is the original

Chances are there's an "Oktoberfest" happening somewhere in your city: at a local brewery, at a German restaurant, or at a completely unrelated spot that simply butchers the meaning of "Oktoberfest". But none of those come even remotely close to the original, the first, the oldest, the longest-surviving and the biggest.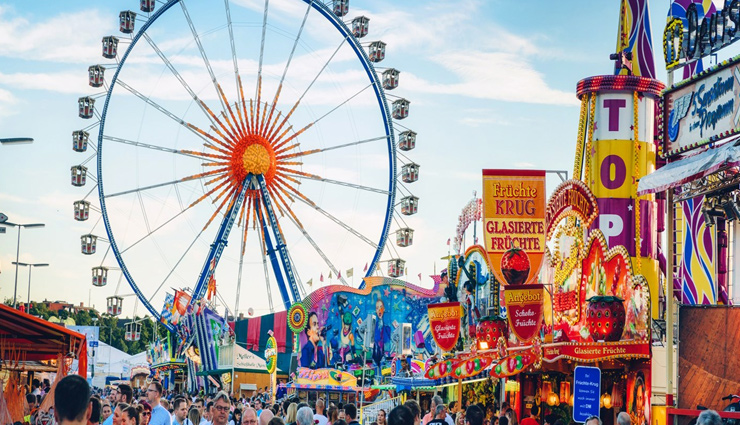 * The beer is incredible

The beer you'll drink when you attend Oktoberfest isn't any ol' lager. It is beer that has been brewed and perfected over centuries and centuries to be as perfect as it is today. It's brewed in the city of Munich, specifically for the festival, and in accordance with a very strict German beer-brewing law—the Reinheitsgebot.The beer at Oktoberfest is not the standard "oktoberfest" style beer you can find in stores. It's a special brew that's made exclusively for Oktoberfest and to only be served at Oktoberfest. It's sweet and smooth and has an alcohol content somewhere between 5.8% and 6.3% depending on which tent you're in.

* The food is worth the trip

The food served at Oktoberfest is some of the best you'll ever have on your travels. Traditional Bavarian food is what you'll eat during a typical day at Oktoberfest and its hearty, flavourful, and the perfect accompaniment to a litre of lager. You can select fromHendl (chicken), Schweinebraten (roast pork), Schweinshaxe (grilled ham hock), Steckerlfisch (grilled fish on a stick- yes!), Würstl (sausages), Brezeln (pretzel), Knödel (potato or bread dumplings), Käsespätzle (cheese noodles), Reiberdatschi (potato pancakes), Sauerkraut or Rotkohl/Blaukraut (red cabbage), Obatzda (spiced cheese-butter spread), and Weisswurst (white sausage) and more.

* The gemütlichkeit is something you must experience

Gemütlichkeit is a German term with no direct English translation and it's something you can't fully understand until you experience it. It's defined as a feeling of cosiness and warmth, the feeling you get when you're surrounded by good friends and good cheer, a feeling of comfort and belonging. It's a blanket that covers you when you enter a German beer garden or Oktoberfest beer tent; and it'll put a smile on your face and some warm and fuzzies in your heart.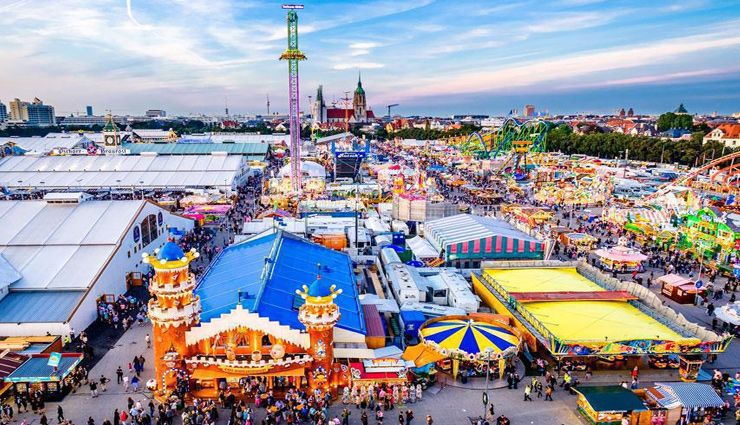 * Grown-ups dress-up

Lederhosen (the leather shorts with suspenders) is what men wear, and dirndl (the dress) is what women wear. If your dirndl is above the knee, it means you are single. If it is below the knee, you are taken. If you see a girl in lederhosen, it's not traditional but for some reason is becoming a rebel trend.

* You get to drink at the world-famous Hofbrauhaus.

For beer drinkers, this is arguably the most legendary beer hall in the world. And if you visit during Oktoberfest, you'll witness it at its peak of madness & fun. Walking up, we could feel its walls reverberating with life, music, & people stomping their feet. Inside, we found boisterous music & people from all over the world. Visiting the Hofbrauhaus is one of the main reasons why you need to do Oktoberfest



Tags :