6 Royal Palaces To Stay In India
By: Kratika Sat, 23 July 2022 5:23:18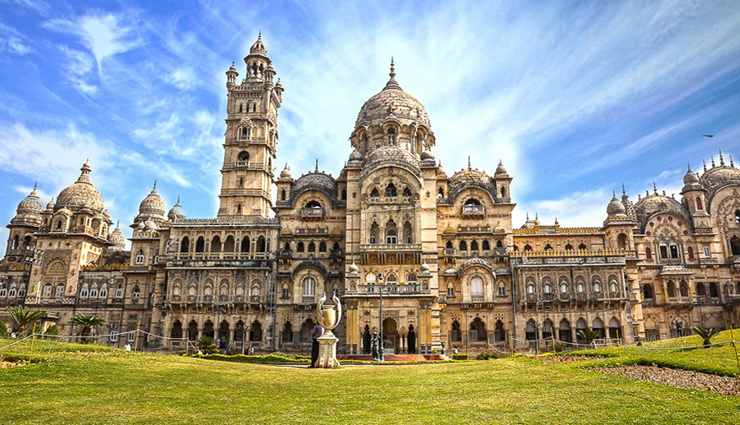 Since the ancient era, India has held a unique place on the world map owing to its rich diversity and culture. This culture and artistic taste of the land best finds its expression in various architectural masterpieces built since centuries here. So if you truly want to experience India and its cultural wealth, you ought to visit the palaces.

The palaces don't just display the artistic gift of our ancient people, but they also bring alive all those fantastic tales of grandeur and opulence of the rulers of this mighty land. Given that our land is dotted with so many small and large palaces visiting all of them may not be possible in one lifetime.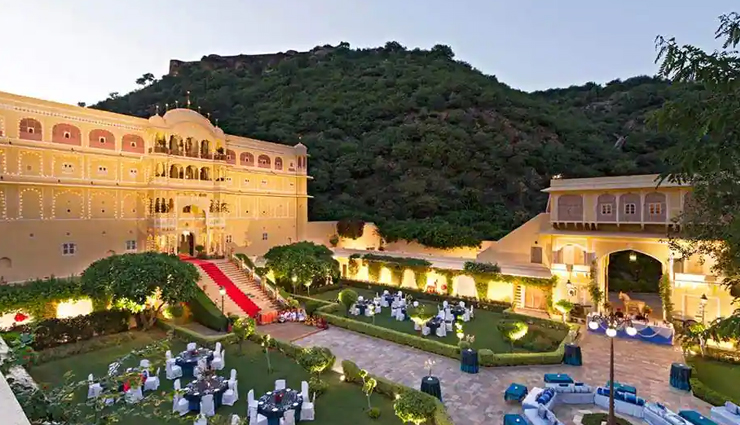 # Samode Palace, Jaipur

Set at the foot of the Aravalli range, Samode palace is one of the tourist hot spots of Rajasthan. This royal palace is located 40kms from the main city of Jaipur is a perfect example of Rajput- Mughal architectural craftsmanship. In the year 1987, this19th century luxurious palace was remodelled into an opulent luxury hotel. This palace, known for its extraordinary hospitality and comfort, has been hosting famous celebrities, artists, royalties, and travellers from all around the world.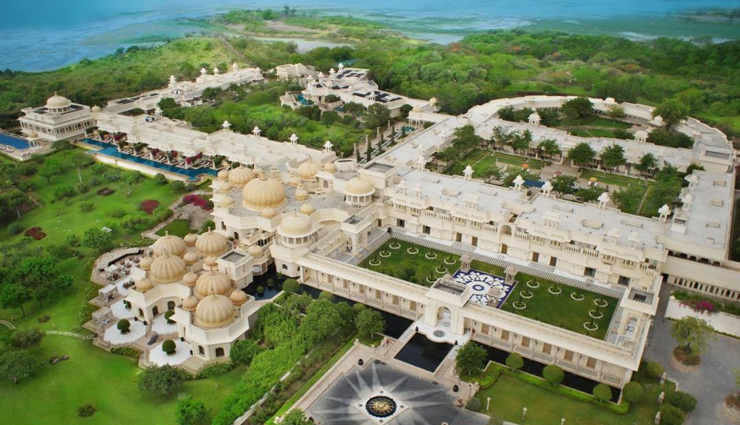 # Udaivilas Palace, Udaipur

Today this palace sits as a 30-acre resort located on the banks of Lake Pichola. But it is a must-visit spot in Udaipur, the city famed for its beautiful palaces and lakes. Built-in 1567, Udaivilas is decorated with elegant Mewari architectural brilliance and ornamental courtyards and garden. Other than this, frequent sightings of peacock and deer can be seen as nearly forty per cent of this palace is a wildlife sanctuary which makes it a perfect getaway destination for luxury and nature lovers.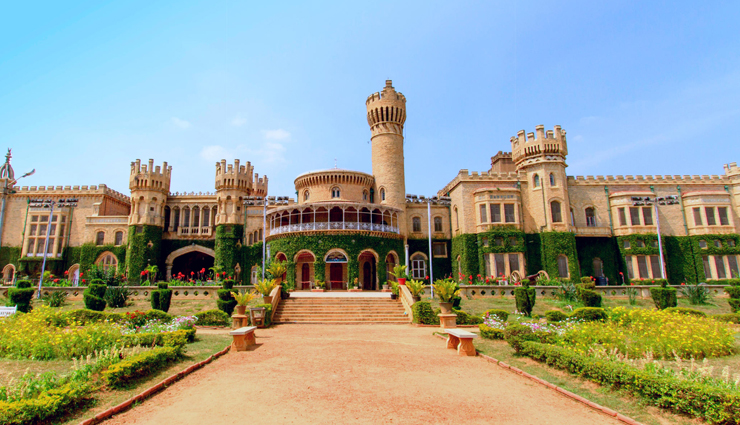 # Tipu Sultan's Summer Palace, Bangalore

"Rash e Zannat" was the title given by the emperor of Mysore, Tipu Sultan, to this historic summer palace which simply means "Envy of Heavens." And travellers today attest that it was named quite rightly so. The palace is renowned for its Indo-Islamic architecture, with delicately carved pillars, teakwood carvings, outstanding stand out balconies, and majestic arches. If you are a traveller and want to know more about the history of Bangalore's most famous "Hero," Tipu Sultans summer palace is the right spot to start your journey.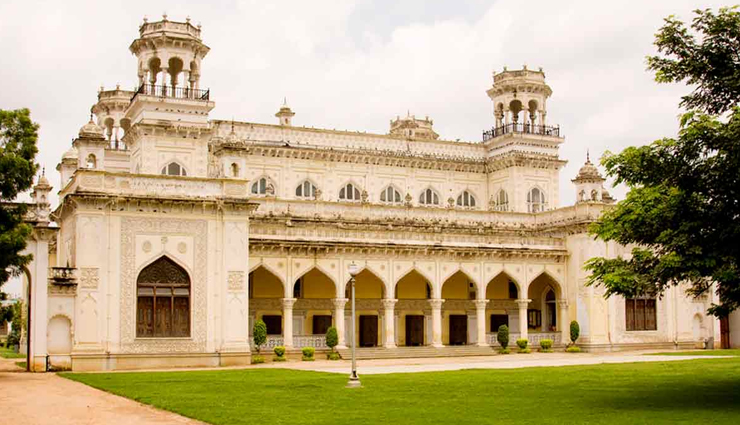 # Chowmahalla Palace, Hyderabad

When you are in Hyderabad, a place known for its beautiful structures like Charminar and Golconda Fort, it is likely that you may miss out on the lesser-known gems. Chowmahalla Palace is one such place. Built-in the 18Th century, this Nizami masterpiece is known for its magnificent Persian, Rajasthani, and European style influenced into the architecture and courtyards and intricate carvings on the walls and ceilings. In the year 2005, this palace was restored and opened to the public, and it is slowly becoming one of the popular sightseeing spots in Hyderabad.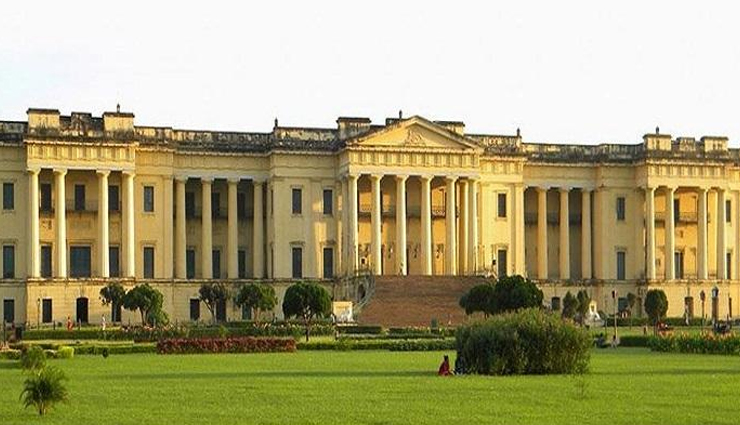 # Hazarduari Palace, Murshidabad

A 19th-century masterpiece, Hazarduari palace is a heritage site that every soul of Murshidabad likes to boast about. Surmount over massive 40 acres of land, Hazarduari Palace is the perfect exhibition of European architectural brilliance as this was built by the famous architect Duncan Macleod during the dominance of Nawab Nazim Humayun Jah. This tourist favourite is known for its splendid museum, which displays a collection of artillery, paintings, and portraits of the Nawab. This palace, by every means, is one of the famous historic palaces of India.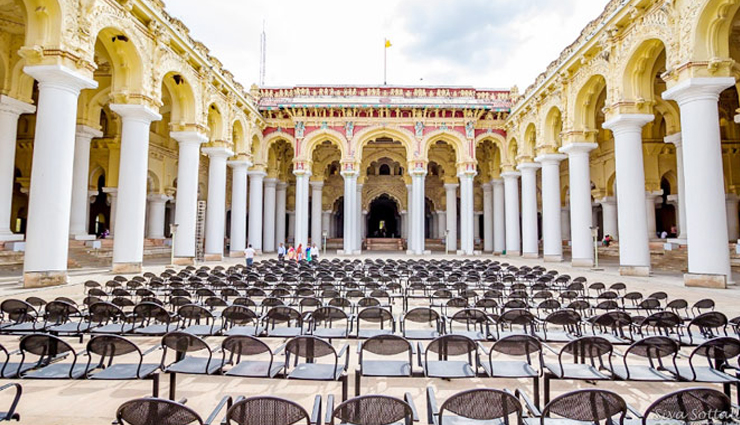 # Thirumalai Nayakkar Mahal, Madurai

Madurai's prized possession; this 17th-century artistic architecture is a popular sightseeing spot among the backpacker tribe. Constructed as a residence for the then ruler, King Thirumalai Nayak, this magnificent architecture has a blend of Islamic, Dravidian, and Rajput influences. Once you are inside the beautifully structured Palace, the biggest attractions of the place are the majestic pillars and beautiful sculpted paintings on the ceiling of the palace.