6 Street Markets To Visit In India
By: Kratika Wed, 27 Apr 2022 10:41:30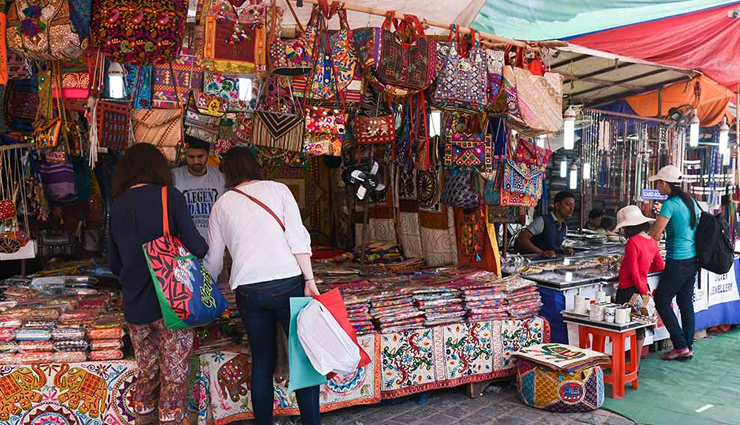 Whether you are a student, men or women, shopping is something you do in need as well as out of choice. Whenever we travel to a new city, an uncontrollable shopper rise in all of us, we all like bringing back gifts for loved ones from the places we visit. Street markets in India maintain an old charm and local culture that still attract the crowd. From trendiest clothes to fashionable accessories, handmade handicrafts, local street food, and long arguments over bargaining with vendors, there is always something amazing and in your budget in the street markets of India. So if you frequently travel across India, check out this list of famous street markets of India that will end your love for the retail market.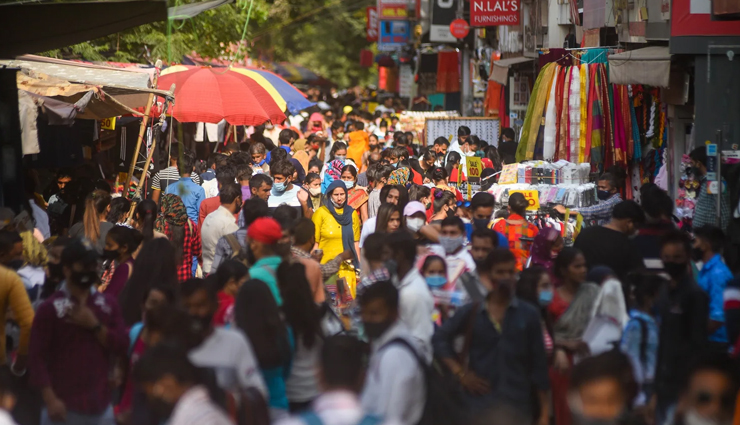 # Sarojini Market, Delhi

Sarojini market is one of the most famous street markets in India and a popular shopping hub for all Delhiites. If you want to shop without spending too much than Sarojini Nagar is your place. Sarojini market sells branded export surplus material at a very cheap price. You can get everything in the Sarojini market from footwear, fashionable dresses, home decor items, bags, cosmetics to accessories. To shop well in the Sarojini market you need to have excellent bargaining skills.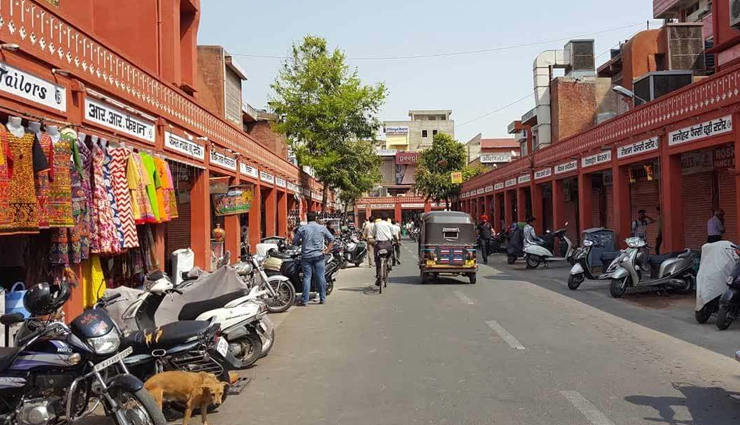 # Bapu Bazaar, Jaipur

Jaipur is known for its dynamic culture and liveliness. Jaipur's Bapu Bazaar is a perfect mix of traditional and cultural blend and is a famous street market in India. Bapu Bazaar is a hub of Rajasthani products and draws the attention of tourists and locals every day. The market is famous for its mojaris, Jaipuri dupattas, antique jewelry, bedsheets, home decor artifacts, women suits, and sarees. While shopping, do not forget to get your hands inked with the beautiful henna and kill your shopping tiredness with the very tasty 'faluda kulfi'.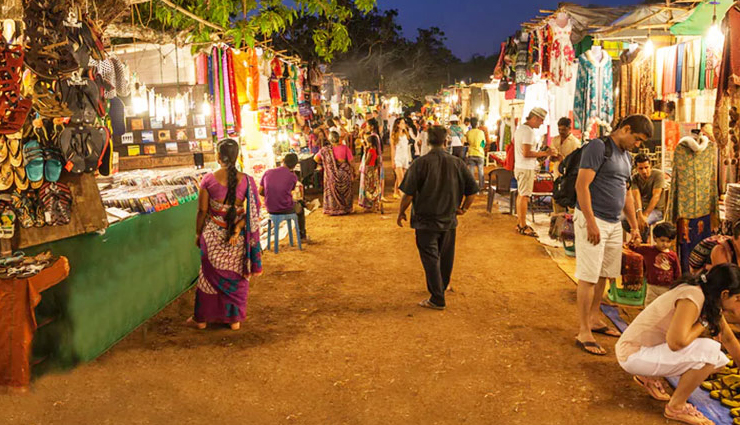 # Arpora Saturday Night Market, Goa

We all think that goa is just about beaches and dancing to electrifying tunes. The city famous for nightlife also has a famous street market Arpora Saturday Night Market. Arpora Market lies between the fenced area between Arpora and Anjana City Resorts and operates only on Saturday after 6 p.m. You can find here homemade Indian handicrafts, fashionable clothes, and jewelry and don't forget to buy leather products and gypsy boxes. Arpora market has a fabulous ambiance of Goa and beautiful lights attractions like live music makes the shopping experience memorable.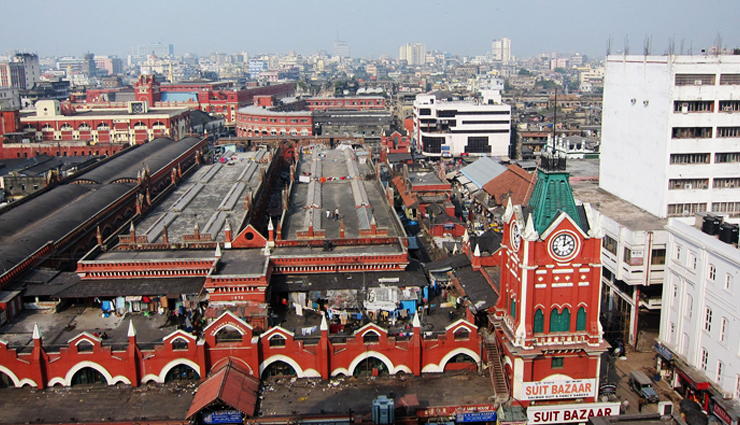 # New Market, Kolkata

Built-in 1874, though called Newmarket but is quite old, the red brick gothic structure of the building gives the British feel to the market. There are 2,000 stalls divided into seven blocks and these stalls offer everything from cakes to linen and fruits, fish, garments, accessories, trinkets, flowers, and most famous silver jewelry and the Bengali Sari.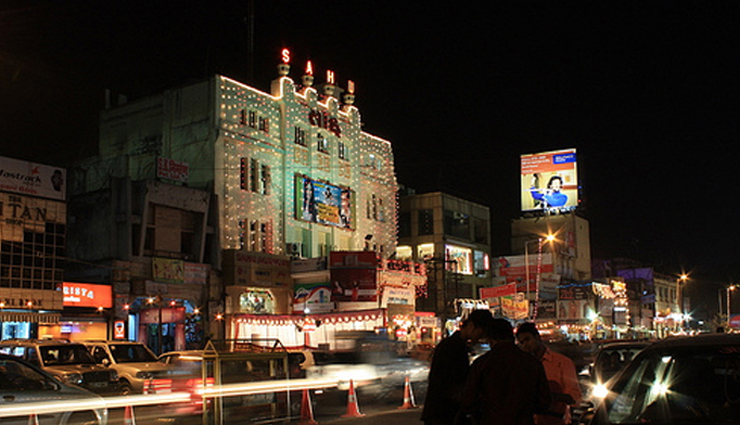 # Hazratganj, Lucknow

A trip to Lucknow is incomplete without visiting the famous street market of India Hazratganj market. Hazratganjis the heart of Lucknow and is the busiest market of Lucknow, from shopping complexes to cinemas, hotels, offices and businesses to showrooms of almost all consumer goods are located here. The delicious street food and chikanKari handloom add beauty to the city of nawabs.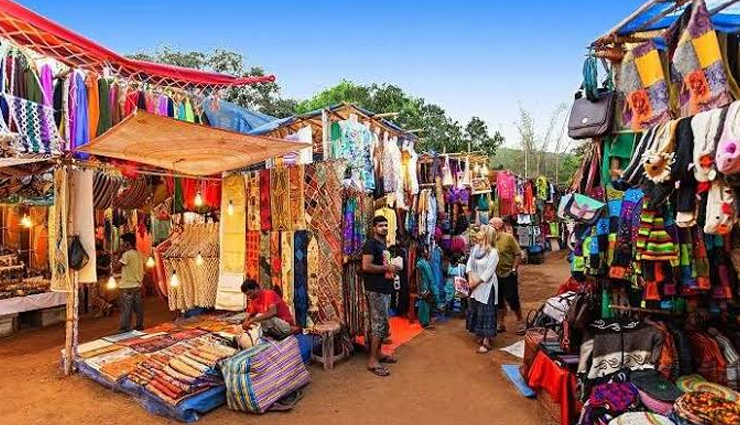 # Serenity Beach Bazaar, Pondicherry

If you are a beach lover plus a shopaholic than Serenity Beach Bazaar is waiting for your visit. The bazaar is located within a walking distance from the sea and opens in air below the palm shades. Serenity beach bazaar is famous for handicrafts, antiques, ceramic products, jewelry, clothes, and lip-smacking seafood with shopping can also be relished.