6 Things You Can Do In Ellsworth, Maine
By: Kratika Wed, 15 Feb 2023 12:54:36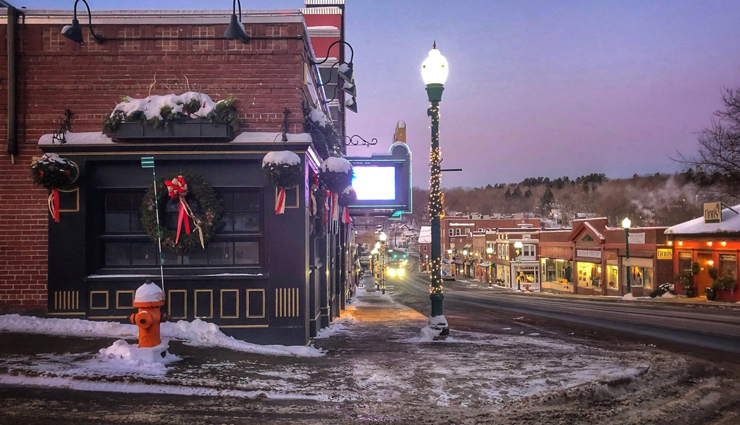 Ellsworth is a small city in Maine's Hancock County; however, it is quite big in terms of 'Tourism.' A vital part of the State, Ellsworth is the gateway to Acadia as well as Downeast Maine. In addition, it is home to plenty of tourist attractions and historical landmarks, all of which keep on entertaining both residents and guests. Ellsworth is extremely picturesque and an ideal stop for touring Maine's beautiful coast. From first-time visitors to tourists who keep coming back, Ellsworth offers engagement options to all.

Although small in size, Ellsworth boasts a good lifestyle, and a safe environment, along with excellent leisure and business opportunities. There's a lot here, from plenty of work opportunities to an array of recreational options. The city of Ellsworth is within proximity of various towns and cities in Maine. Acting as Acadia National Park's getaway, Ellsworth is just half an hour from Bar Harbor and nearly 45 minutes away from Bangor. We have shortlisted some excellent options to help you plan your itinerary in this beautiful city of Maine. Here is the list of the Most Popular things to do in Ellsworth, Maine. Have a look: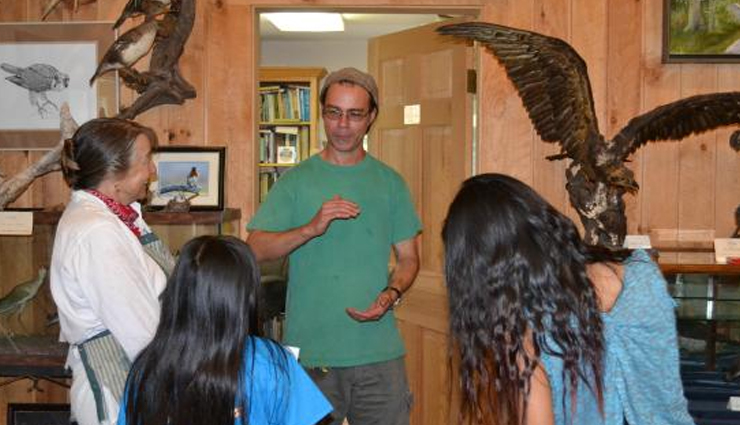 # Begin with Stanwood Homestead Museum and Bird Sanctuary

The most exciting and popular thing to visit in Ellsworth is Stanwood Homestead Museum and Bird Sanctuary, undoubtedly. Encompassing 200 acres of land, this beautiful natural spot is clean, well-preserved, and has a lot of exciting features. A visit here allows individuals to hike through the forest trails, all of which unfold scenic natural views. As you walk across, you will observe a lot of wild birds in their natural habitat. Lucky ones can even observe many unique birds from close; however, maintaining peace and respect for the surrounding is mandatory. The sanctuary is also a great spot for bird photography, though taking prior permission from the office is advisable.

Once done with the forest trails, next head to the Stanwood Homestead. It was once home to Cordelia Stanwood, a popular pioneer ornithologist, and wildlife photographer. Inside the homestead is a range of exciting things to check out and learn from. Lastly, before going back, consider checking out the gift shop and Nature Center right at the entrance as well.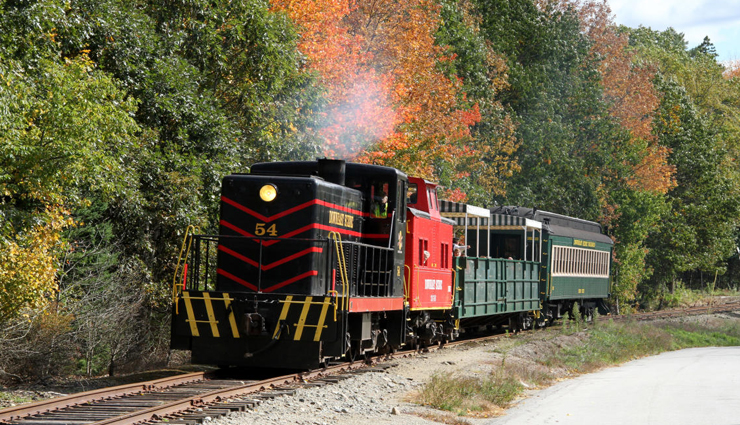 # Go For a Train Ride at the Downeast Scenic Railroad

The Downeast Scenic Railroad in Ellsworth allows individuals to ride an old-fashioned train. Departing from Ellsworth is an antique vintage train that makes its way from the historic Calais Branch Line and takes participants on a 10 miles long scenic round trip. The distance, though, is short, but the ride takes nearly 90 minutes. Participants can choose from covered or open-air train cars depending upon the weather for the day.

The long 90-minute journey unfolds beautiful natural scenery and a range of wildlife. It is common to spot animals, including beavers, foxes, snapping turtles, deer, moose, eagles, blue herons, and bears. Grabbing a snack and a drink before hopping on the train is one nice idea to enjoy. However, remember, this train ride will be bumpy (but also extremely enjoyable).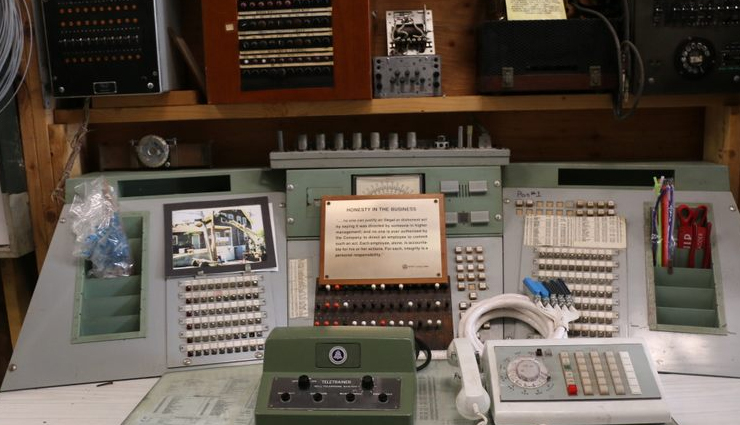 # Checkout the Telephone Museum

Ellsworth is home to something that half of the world has memories of. Wondering? Well, though lives have come a long way towards Smartphones, one can never forget Telephones, and even a thought can make you nostalgic. And to relive those memories, there's a must-visit museum in Ellsworth, the Telephone Museum. This exciting museum exhibits a range of Telephones that have been used across the world over time.

The display features actual working telephones along with switching systems that power the device. A visit here will allow you to check out manual switchboards firsthand, dial phones, hand-crank magneto phones, wall-mounted phones, and a lot more. Museum guests can also experience what it was like being a switchboard operator back in the 1890s. Or, the chance of hearing the telephone ring on a 1950s phone by manually dialing right there is an exciting interactive experience on its own. For the 80s and 90s kids, this place is full of sweet memories.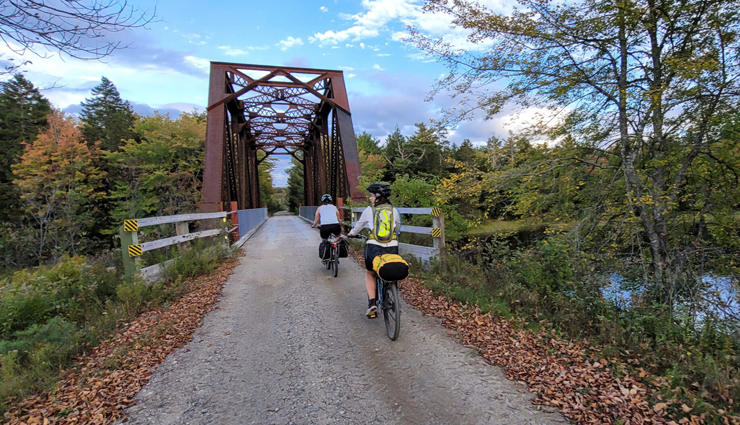 # Hike Through the Down East Sunrise Trail

If hiking amidst raw natural landscapes excites you, then do take a walk through the Down East Sunrise Trail. The said trail stretches all the way from Ellsworth, Maine, to Pembroke, Wales, covering a distance of nearly 87 miles. The route is commonly used for hiking, biking, and cycling. It also connects several parts of New England to the southern state of Florida.

The Down East Sunrise Trail is also the longest trail with a rough road on East Coast's Greenway. Apart from hiking and biking, the trail is also seasonally open for snowmobiling, along with horse and dog sledding. Apart from providing recreational opportunities, the Down East Sunrise Trail also acts as a wonderland for nature lovers and peace seekers in Ellsworth.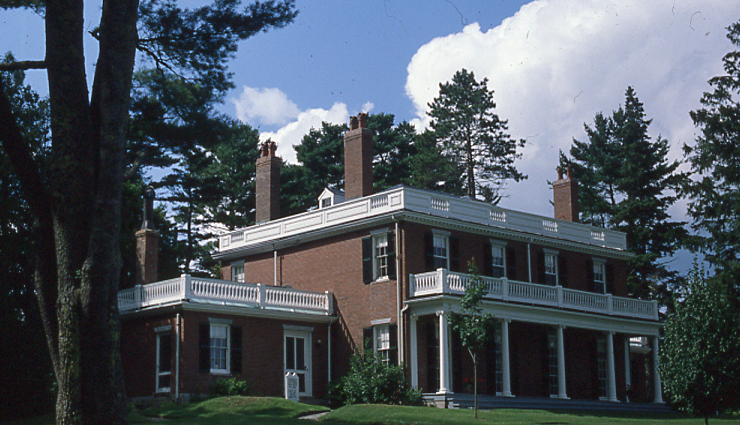 # Pay a Visit to the Woodlawn House Museum

Now a Museum and a Historical House in Ellsworth, Woodlawn was once home to three generations of the Black family. For anyone passionate about history and historic homes, this is a must-visit place in Ellsworth. Woodlawn is nestled within 180 acres of land and is located a quarter-mile away from downtown Ellsworth. Apart from the museum, this huge landmark is also home to several gardens, parks, and hiking trails. Individuals can tour the historic house, hike through the nature trail and enjoy the pleasure of both indoors and outdoors.

From excellent indoor exhibits and period furnishing to beautiful outdoor views and the freshness of nature, this tourist attraction has different vibes to catch. Throughout the year, the museum also hosts an array of events like croquet tournaments, robust lectures, workshops, and more.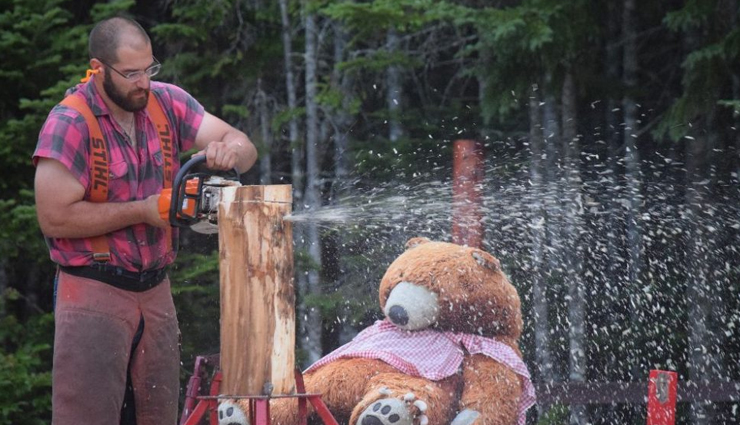 # Do Not Miss Timber Tina's Great Maine Lumberjack Show

Watching Timber Tina's Great Maine Lumberjack Show is surely the best thing to do in Ellsworth, and you cannot miss it. This unique show is basically a seasonal attraction that runs between Spring and Fall and draws in a considerable crowd. The show is packed with action and entertainment that goes all the way through 75 minutes. As an audience, you will witness activities like obstacle pole relay, axe throwing, log rolling, cross-cut sawing, and more.

Timber Tina's Great Maine Lumberjack Show is one of its kind and has been one of Ellsworth's major draws for three decades now. Since such shows are less to be found at most places, do not miss it when in Ellsworth. However, for your safety and comfort, do come soaked in bug repellent and dressed in well-covering clothes.