6 Things You Must Do In Al Qudra, Dubai
By: Kratika Mon, 21 Nov 2022 12:29 PM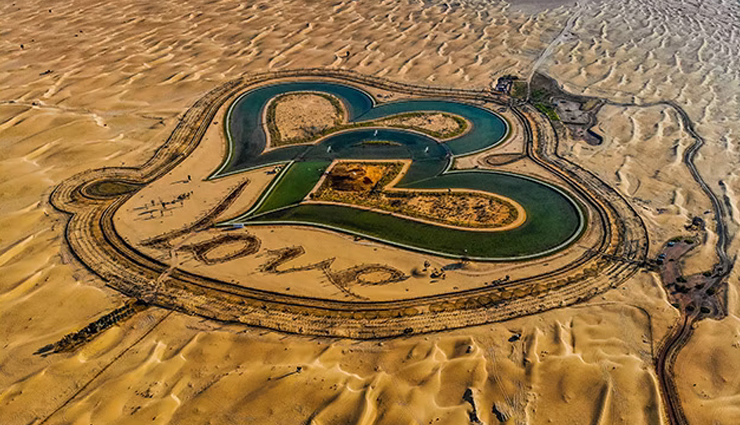 There arent enough superlatives to describe the beauty and attractions of Dubai. Agreed? Busy lifestyles, tall buildings, unbelievable architectures, luxury malls, fancy cars are all about the City of Gold, Dubai. Ever thought of packing things and gearing up to a place in Dubai to spend a lovely day peacefully, campaigning with some attractions?

If yes, keep reading, you are just about to explore the place. Al Qudra is a suitable place for all your needs. Wanted to know more about this simple yet beautiful place? All you need to do is to keep reading to know more about what does Al Qudra in Dubai has to offer.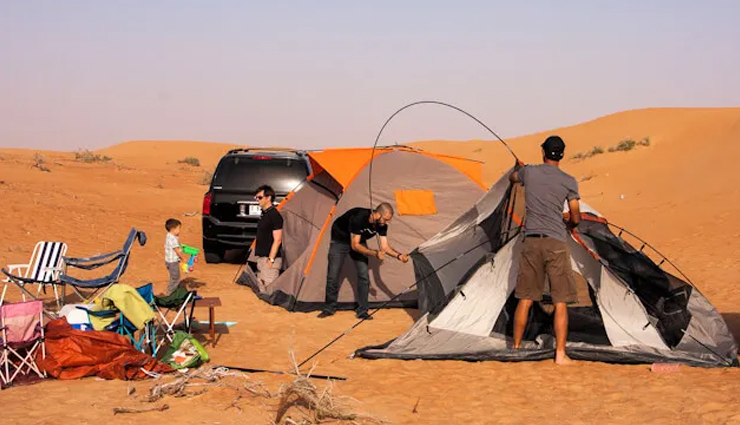 # Camping and Barbeque

You can miss the best experience in Al Qudra which is Camping and Barbeque. It is a brilliant place for camping alone, friends and family. You can simply pack things up and gear here to have a better camping and barbeque experience. You can't miss the barbeque experience here as this is one of the best BBQ spots in Dubai.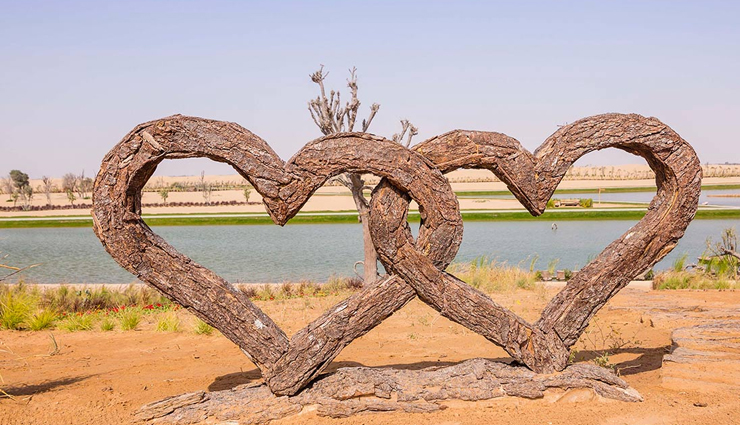 # Make it romantic at the Al Qudre Love lake

If you are planning to have a romantic time with your loved ones, you definitely can't skip this. It includes two lakes carved out in the shape of two intertwined hearts and fauna that spells out the word "Love". It is so large that you can see it in Google maps. Well, I am not kidding. Google it yourself and be speechless. Common folks, its Dubai, everything is possible here! Well, get your camera with you to take some Instagram worthy pictures. You can find areas which are fully surrounded by heart symbols and gives you a romantic feel. And here comes the best part, it is open 24 hours and doesn't include any entry fees. Get your loved ones here and make it even romantic.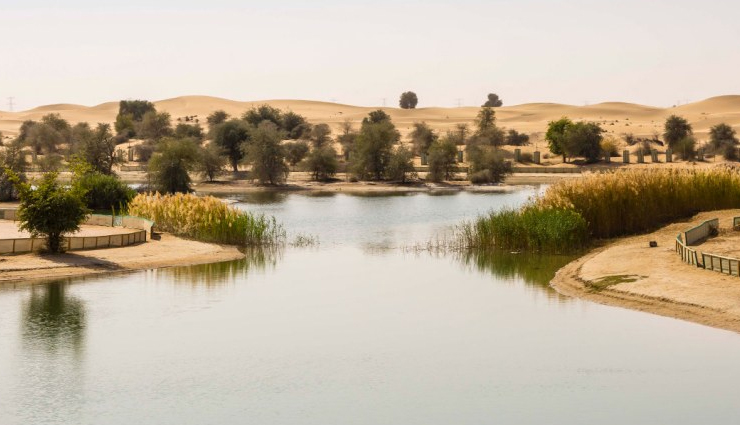 # Watch the sunset over the desert Oasis

This place is totally an escape from your busy life. You can watch a splendid sunset here and have a peaceful time. One of the best place in Al Qudre to admire the beauty of nature and ensure you have a relaxing good time with your family. Oh yes, get ready your camera's for some capture some stunning shots of the sunset.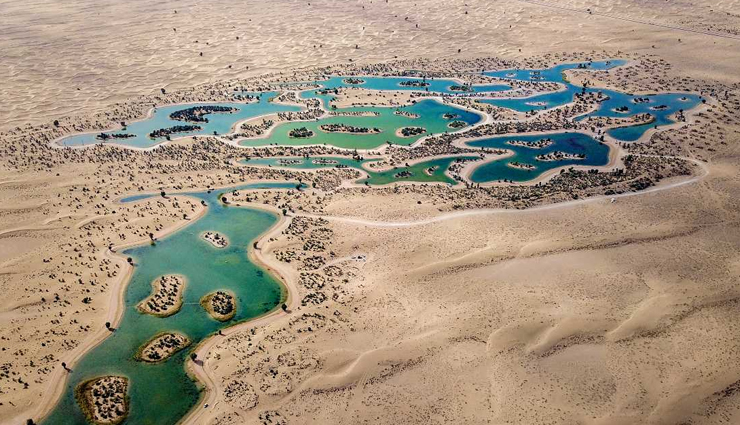 # Admire the Wildlife

There are over than 170 bird species and animals presented at the Al Qudra. If you love watching birds, you should make a move and stop here to admire the lovely birds. You will be able to spot some flamingos, ducks, steppe eagle, black swans and if the luck has got your back then you will be able to see gazelles, foxes and rabbits. It is very important to keep in mind that feeding the birds and animals is totally prohibited here.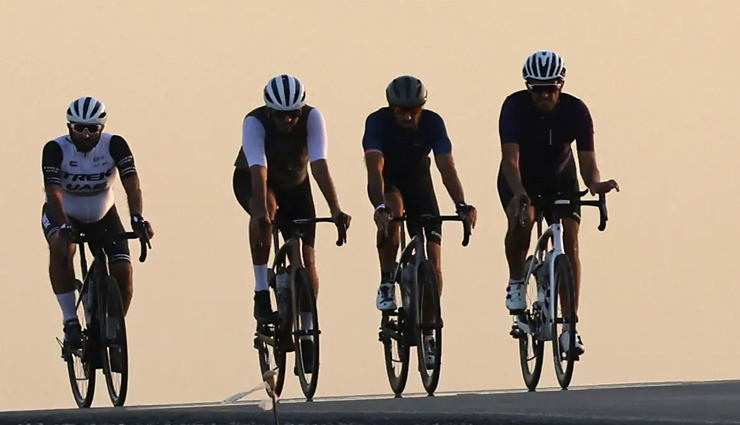 # Some Cycling moments at Al Qudra

Cycling is one of the best things to do in Al Qudre. You will find both leisure and professional cyclists riding through the sand dunes of the desert. It has two starting points which are the Al Qudra Cycling Car Park and the Teck Bicycle Store atSeih Al Salam. You can also head to Teck Bicycle Store if you are looking for a rental bike or cycle workshop. They also have restrooms and shower facilities.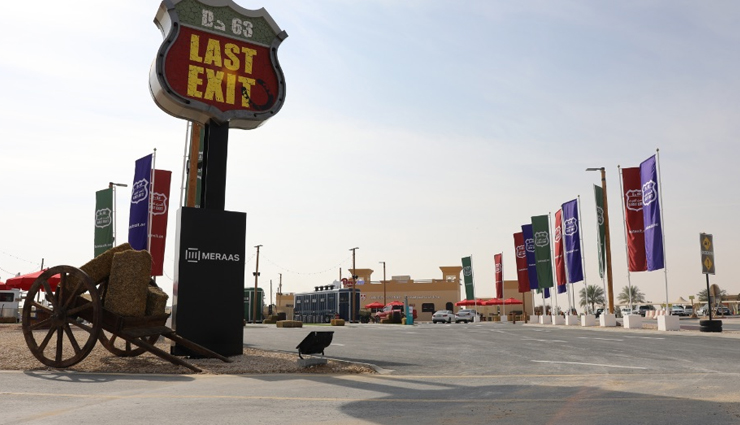 # Grab a bite at Al Qudra's last exit

Located at the entrance of Al Qudra, this place is known for its best range of dining options to satisfy your cravings. Once you are done visiting Al Qudra, make your stop for a while and fill your stomach with a tasty dish.
Tags :