6 Things You Must Do In Mussoorie
By: Kratika Mon, 18 Apr 2022 7:58:20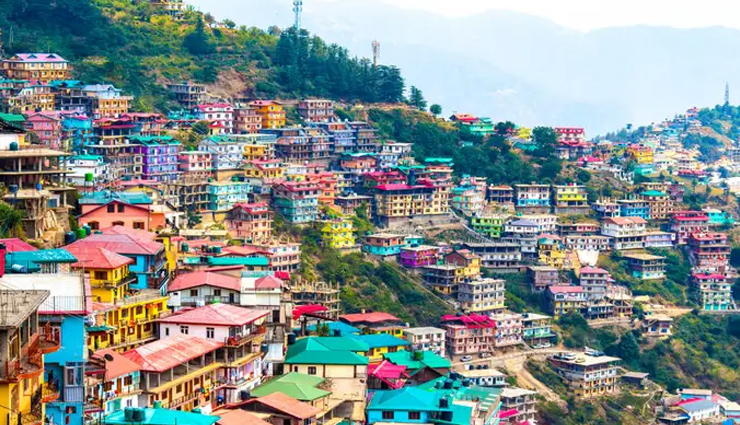 In terms of adventure sports, sightseeing, or culture, there are a lot of things to do in Mussoorie. However, everything isn't worth your time or effort. Therefore you must be selective about the things to do in Mussoorie. Besides, the natural beauty and the weather of this place will keep you amazed. There are multiple things to do in this place, and each of them will give you a unique experience for sure.

The mesmerizing beauty of this hill station keeps people spellbound. The view of the Doon valley on one side and the Shiwaliks on the other side gives a beautiful view to the visitors. Therefore, in this post, we will discuss the best things to do in Mussoorie.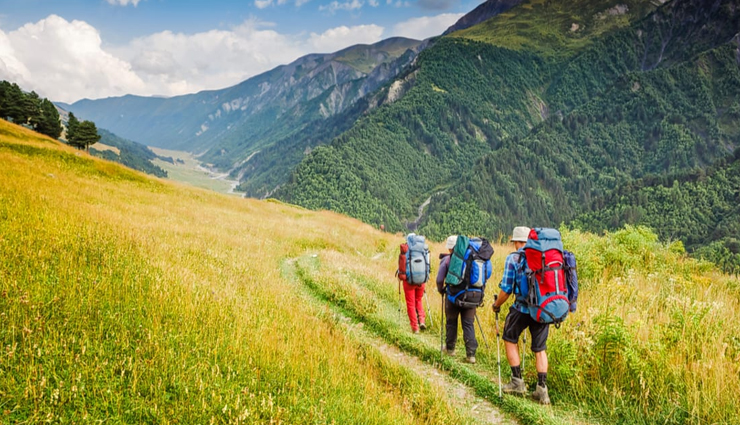 # Trekking

When you are in Mussoorie, trekking is a mandatory thing to do. Trekking is considered the most common adventurous sport in this hill station for thrill-seekers. There are various trekking destinations in this place where you can participate in trekking. Such trekking destinations are Nag Tibba Summit, Bhadraj Temple trek, Dodital trek, Har Ki Dun trek, and many more.

Most of the treks fall under low to moderate treks in this hill station. So, newbies also can try out trekking in Mussoorie. However, we recommend you check out the most suitable time for trekking. Thus you can enjoy your trek at its best.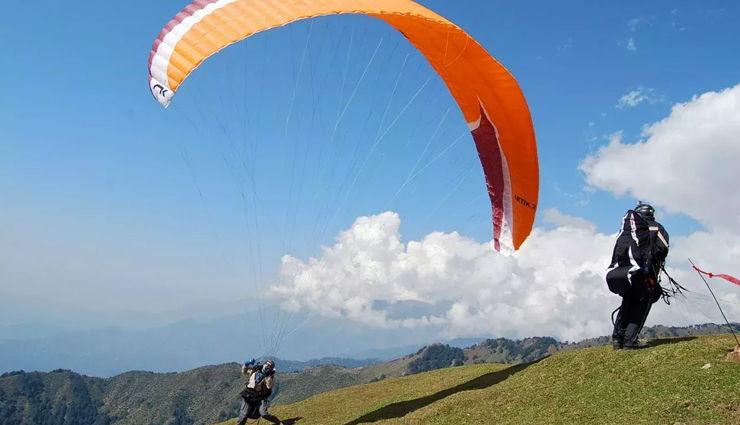 # Paragliding

Are you looking for an offbeat experience in Mussoorie? Then paragliding will be the perfect option for you. Even this hill station is one of the best destinations for paragliding all across India. In Mussoorie, paragliding operators offer joyrides on a two-seater glider.

Professional pilots with more than 3000 hours of flying experience operate these gliders. Indeed it is one of the best offbeat things to do in Mussoorie. For paragliding, you won't need any previous training. However, children and aged people are not allowed in this activity.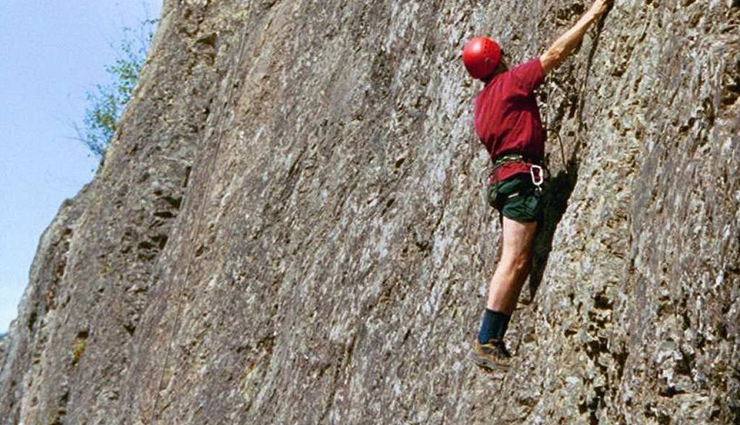 # Rock Climbing

In Mussoorie, rock climbing and rappelling have been common for several years. In this hill station, you can see various sizes of rocks from 50 feet to 600 feet. You can choose any of these rocks according to your capability. Also, you have to consider your physical fitness and mental toughness.

This mountain adventure will surely captivate adventure enthusiasts. This entire activity demands thrill and passion for the wilderness. By experiencing rock climbing, you can test your strength also. So when you come to Mussoorie, make sure to try rock climbing. For every adventure enthusiast, surely it will be an excellent sport.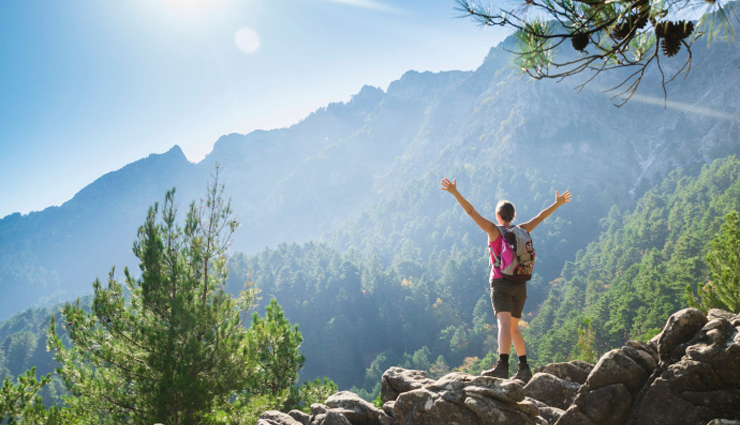 # Hiking

This hill station is full of beautiful landscapes. Lush green valleys, majestic mountains, and floating clouds make the entire hill station look beautiful. Walking from the Library Head to the Happy Valley is a mesmerizing experience.

Therefore hiking is a mandatory thing to do in Mussoorie. Kempty Fall hike, Jabarkhet Nature reserve hike, Happy Valley hike, and Nag Tibba hike are some popular hiking destinations of this hill station.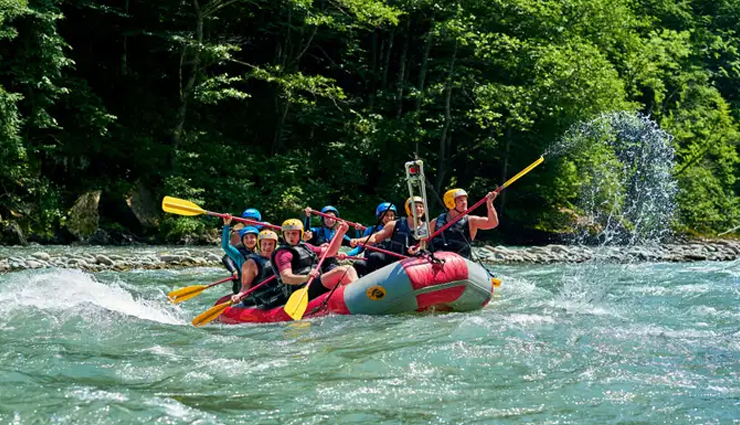 # River Rafting

River rafting is another must-to-do thing in Mussoorie. The swift-moving rivers offer an excellently thrilling experience for the white water rafters. These rivers flow through rocky terrains, deep forests, and mountains, and these rivers sometimes also flow through snowy slopes.

The stretches of Dhauliganga, Alakananda, and Kali have several challenging rapids. You can opt for a half-day rafting tour.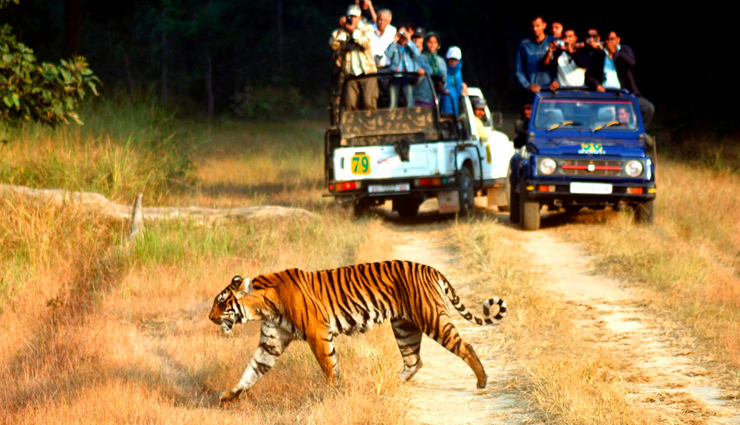 # Wildlife Safari

You can plan for a wildlife culm sightseeing tour to make your Mussoorie trip more memorable. It is one of the most exciting things to do at this hill station. If you are a wildlife enthusiast, you must visit the Benog Sanctuary. You can see a panther, Leopard, Himalayan bear, and many more in this sanctuary.

Also, there is Jabarkhet Wildlife Sanctuary, where you can visit. You can witness langurs, leopards, black bears, martens, and porcupines in this sanctuary.